Press and Sponsored Partnerships:
A list of Nomad Moda's press, sponsored partnerships, and content features across platforms can be found on this page. Additionally, Deena Danielle's reposts can be seen on Super Mofa, Muses, Le Tote, Mode Relier, Full Service Coffee Company, and more. She has been featured in articles on Voyage LA Magazine, and The Lady-Like Leopard. She has been published as an author for her thought provoking pieces on Independent Fashion Bloggers, Elephant Journal, Thought Catalog, and Delusse Magazine. Additionally, her photography and jewelry can be seen in British Vogue.
Some of Nomad Moda's sponsored partnerships include:
OPI
Uno de 50
Bobbi Brown
Amazon Prime Video
Fab Fit Fun
Poshmark
Le Tote
Boissance
Michael Todd Beauty
Holly & Tanager
Dr. Jart
Francis Ford Coppola Winery
MVMT watches and more!
At Nomad Moda we believe fashion and travel compliment one another beautifully. Hence, we are interested in working with brands that match our aesthetic, voice, and ethos to bring unique apparel, accessories, and products into the perspectives of the people. This could be in the way of an outfit post in Los Angeles, a travel destination, or on our podcast. However you'd like to collaborate we'd love to hear your ideas. Let's talk and get creative! Please send an email with your inquiry through our contact box on our about page. We will respond to you shortly.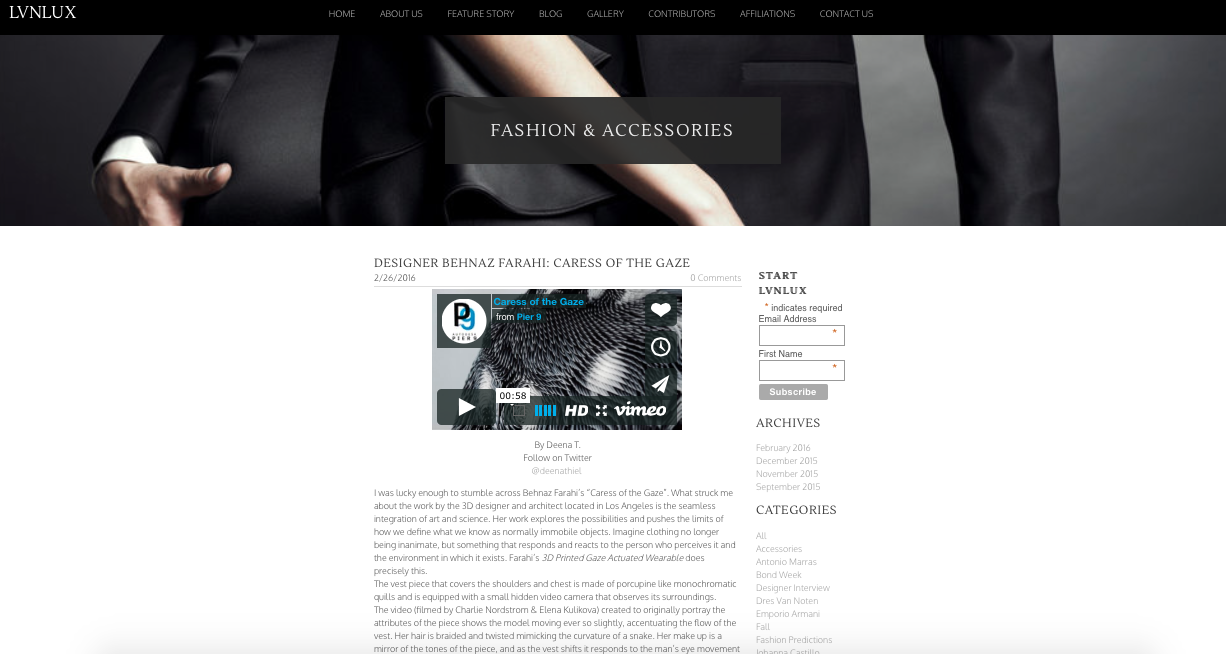 ---