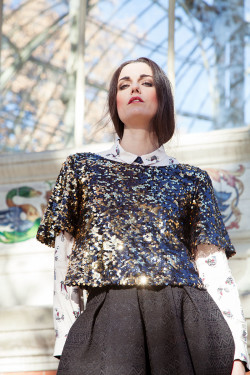 The Garden Architect
My dear friend, L'ucrezia Grassi an Italian fashion design student, and I worked together on this series of photographs. The stylist and shoot director was all L'ucrezia.The model acted as a character. A garden architect, with an impeccable sense of style and an imagination leaning into romanticism, shot in Retiro Park, Madrid, Spain. This is all something that she came up with. L'ucrezia is a wonderful person to collaborate with!
This garden and Retiro Park is one of my favorite places in Madrid. I love walking around this area at anytime of the day. It's a beautiful place to have picnics. There are plenty of little spots to lay out a blanket and sip some Sangria in the shade. There is a museum within the park as well that has a wonderful exhibition of fine art. The crystal palace is one of the most beautiful locations in the whole park. You can see it in the background.
I've spent a lot of good times in Retiro Park! I first discovered it when I was studying abroad. The entire class would meet up here for picnics after school. When in Madrid it's a place that you sincerely do not want to miss!