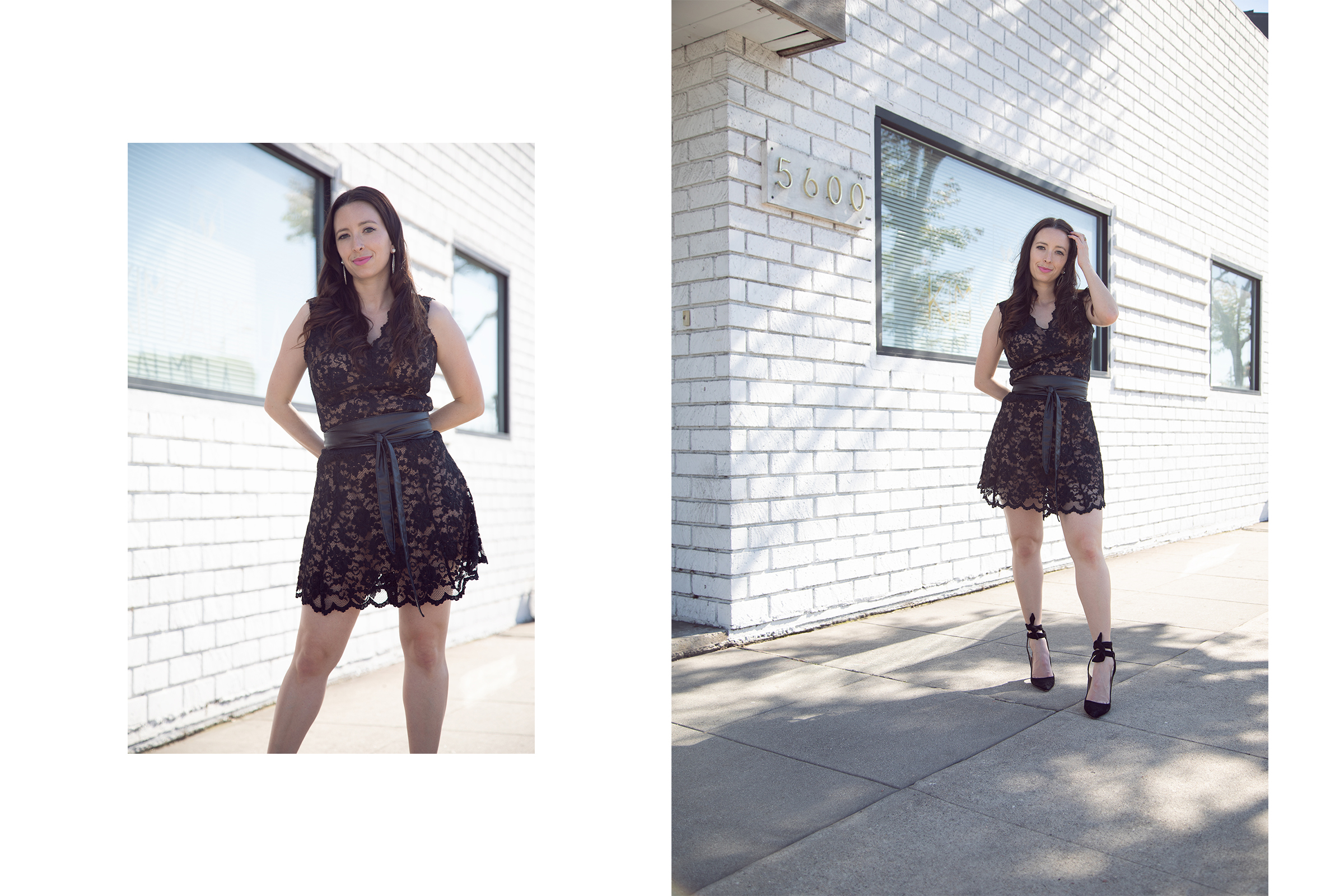 In this post I wanted to share a little tutorial on how to thrift flip a dress! So if you guys don't know this yet, well where have you been? I LOVE to go thrifting. I found this lace dress at Goodwill months ago. It's been on my to do list for a while to thrift flip it. The dress has a lot of lace fabric which can be really nice looking but it has too much in my opinion. I wanted to simplify it, shorten it and make it cute. I thought that it had a lot of potential.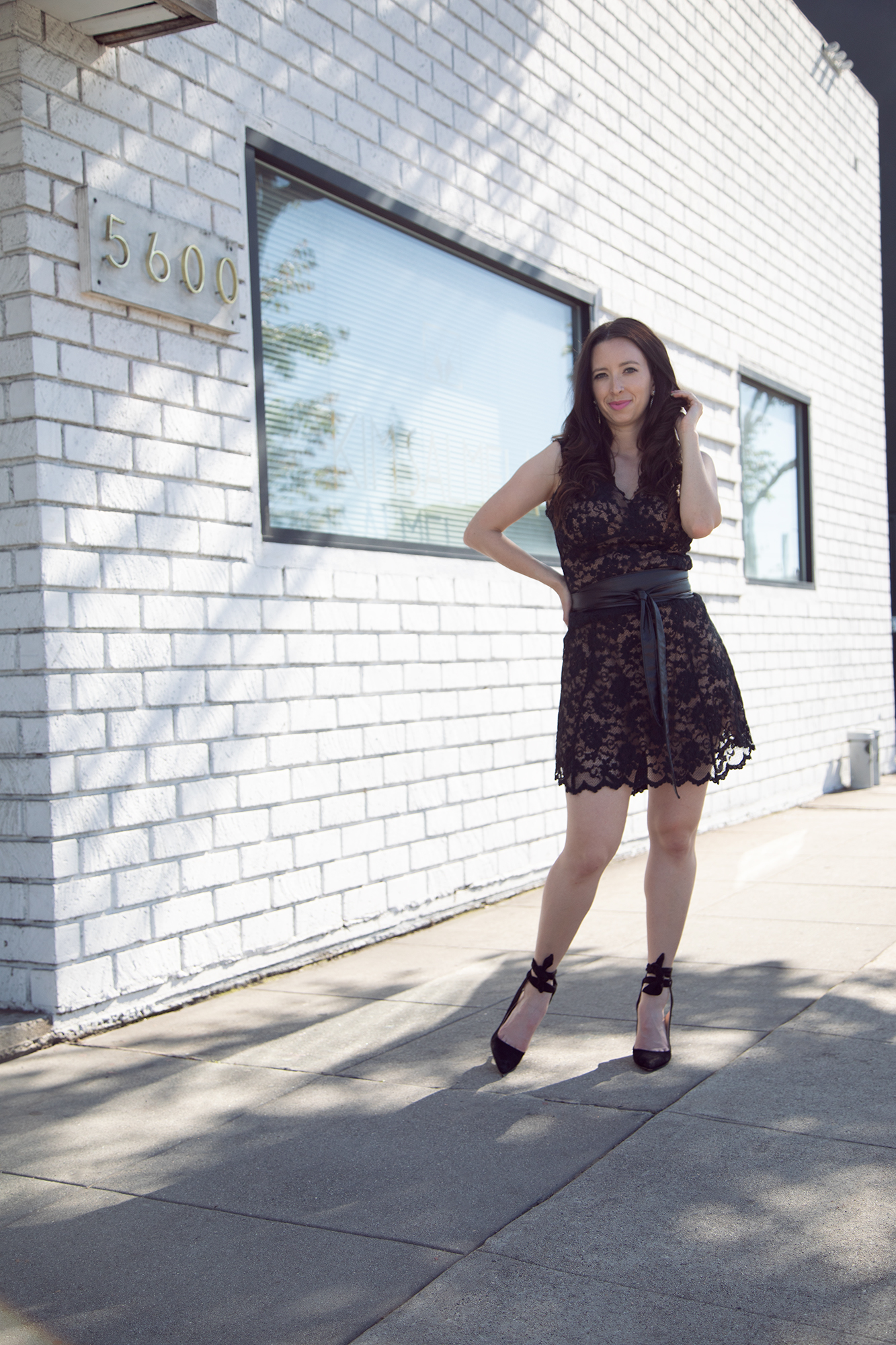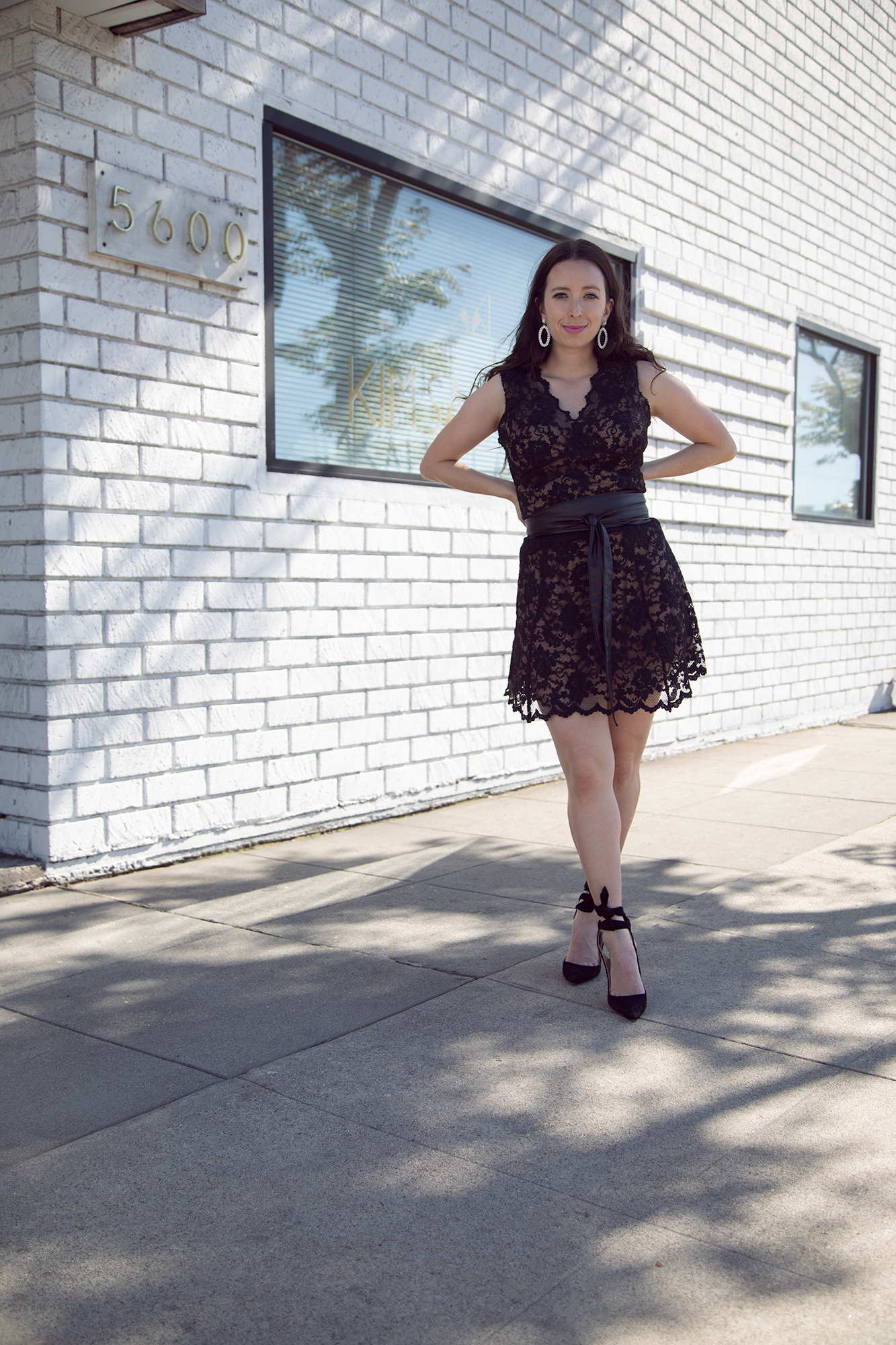 What I first did was take off the sleeves. I used a seam ripper that I ordered from Amazon and then cut the inner lining of the dress to shorten it. I knew this isn't the proper way to do things (it could fray). It's better if you're able to make a proper hem but at this point in time I do not have a sewing machine.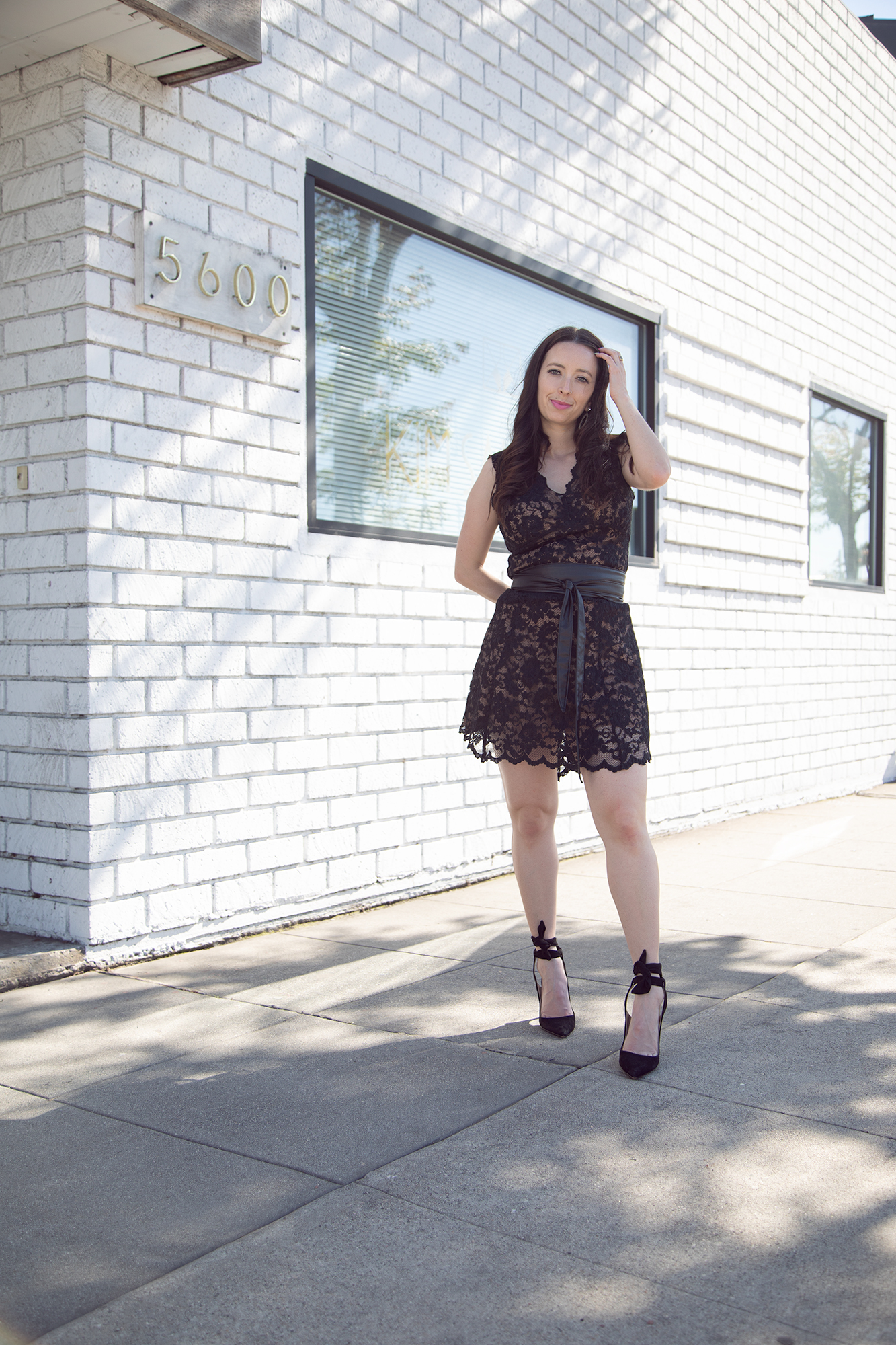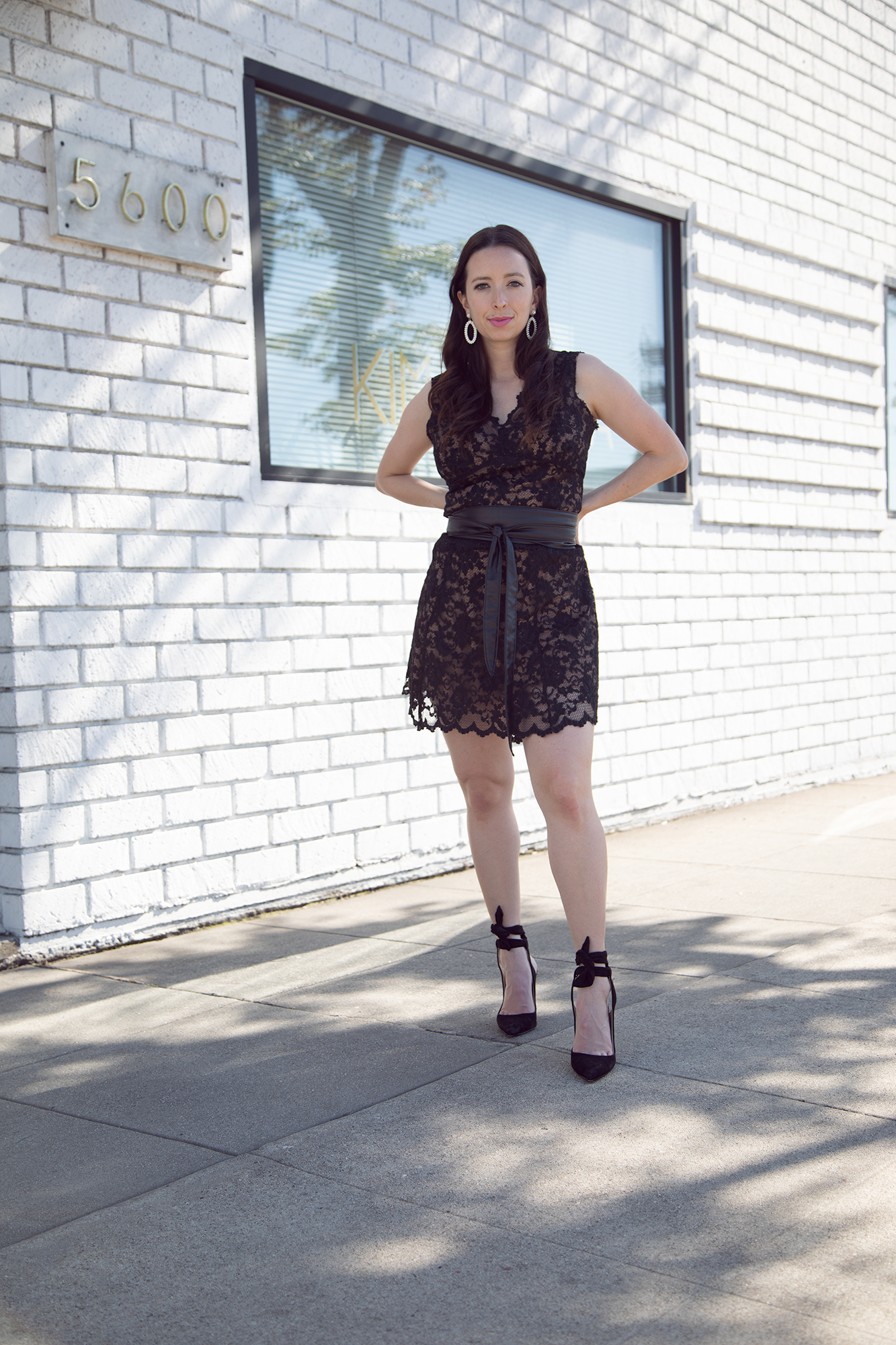 When I was younger my mom put me and my sister in sewing classes. We made bags, blankets, and pajamas. So, I did learn to sew. I could probably still do it now but I wouldn't be as good. Maybe I'll get a used sewing machine at some point again. For now, I'll probably eventually take this dress to get hemmed (when businesses open back up after coronavirus).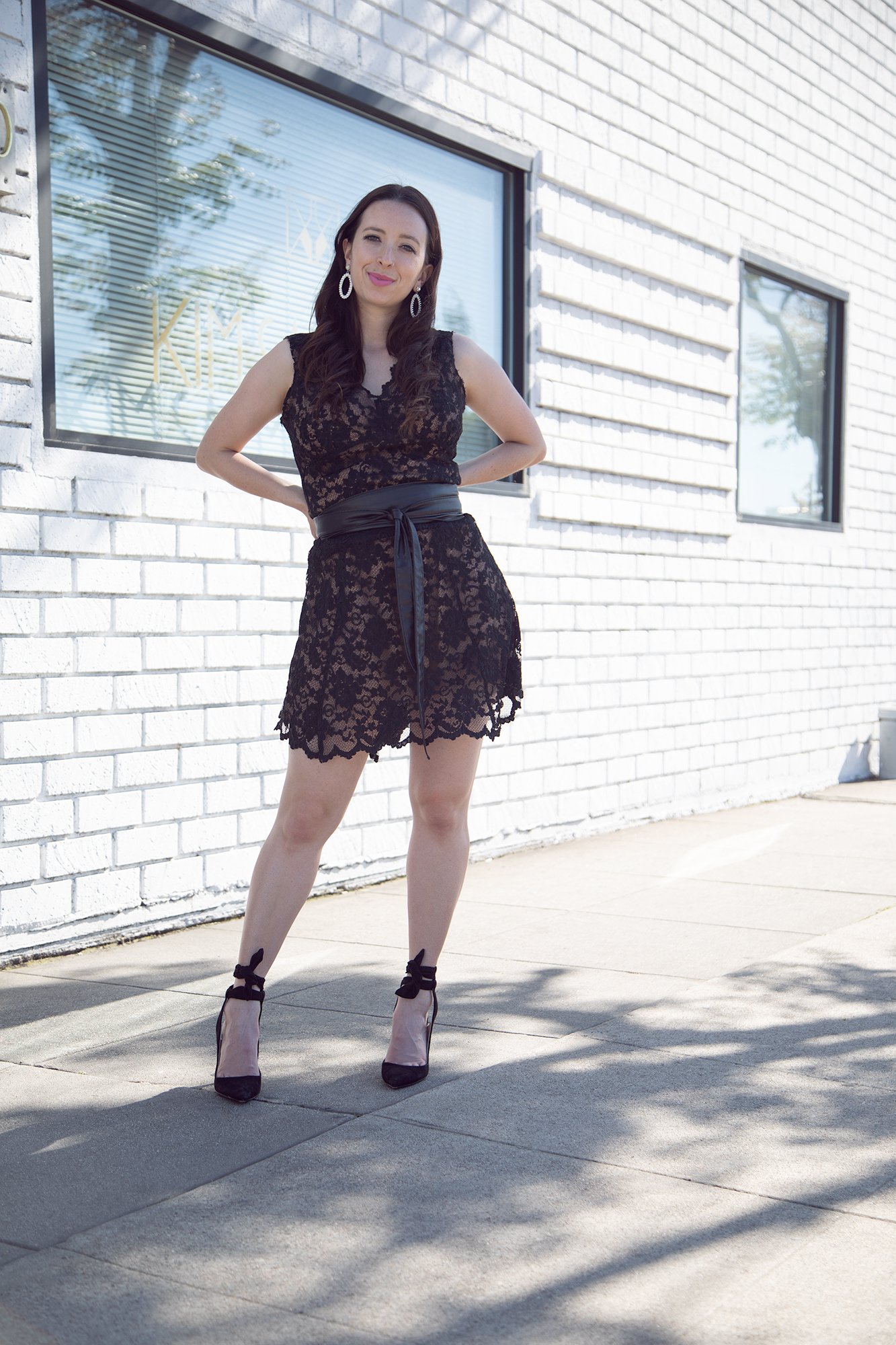 For now, I have a pleather belt that I wrapped around the waist to tuck the extra fabric into (it defines it more anyhow). This honestly turned out better than I expected! I could wear this to a wedding, or out on a date. It's perfect for a cocktail hour too. It's a very versatile little black dress!
What do you think about how this thrift flip turned out? Would you wear this dress?