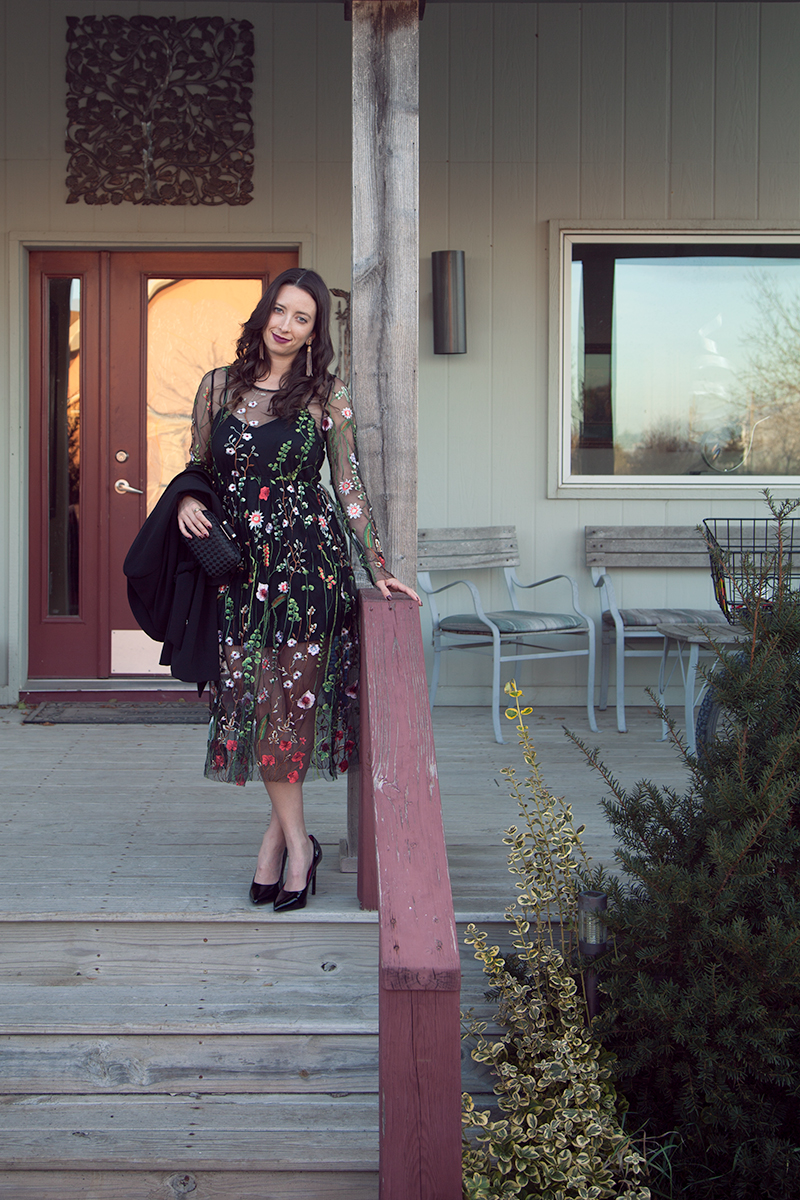 What to Wear to a Winter Wedding – Embroidery Part I
I went to a Winter wedding on Friday and this is what I wore. It was for my "Auntie" (one of my Mom's closest friends). It was really sweet to see her tie the knot.
Sometimes it's hard to know what to wear to a Winter event because you want to look well dressed and still be warm and comfortable. I wouldn't recommend wearing an all plain black dress to a wedding. Weddings are supposed to be a celebration of love, and even if it's cold and in the winter time I don't think all black really suits the event. This dress totally passes because of the colorful embroidery and the long sleeves make it more winter appropriate.  What have you worn to a winter wedding? I would love to hear your style suggestions for dressing for this specific type of event.
I really love the detail in the embroidery of this dress. In fact, I like it so much I have another embroidered look to share with you! Check out my other Embroidery post!  I am home for Thanksgiving and have had a lovely trip so far visiting family and friends. Can you guess where home is for me?
Shop This Look:


Photography by: Niko