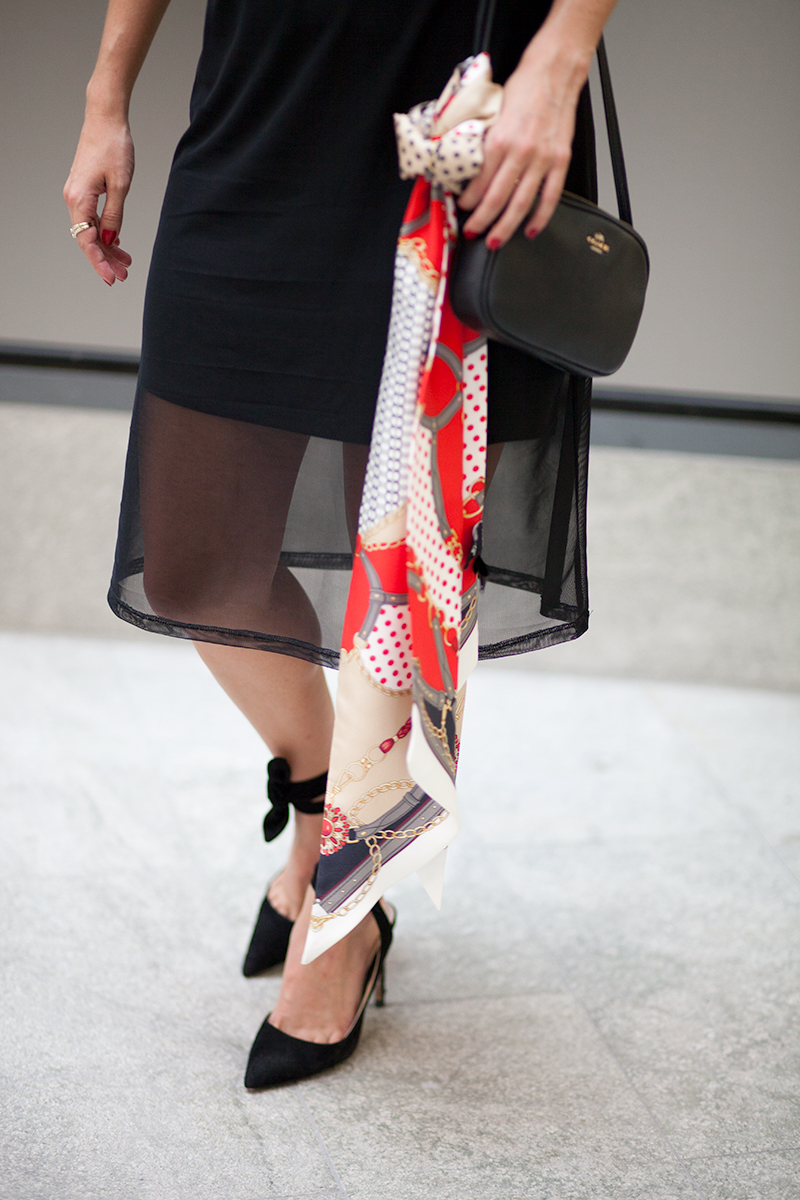 4 Stylish Ways to Wear a Scarf
I got this scarf from my mother for my birthday. It's beautiful, but in Miami it's so hot that wearing a scarf isn't always comfortable, so I was coming up with creative ways to wear a scarf. My 4 ideas are below.
4 STYLISH WAYS TO WEAR A SCARF
I was at the Brickell City Center for the first time last week. A little late on the uptake, but I went to Tacology with a friend and it was delicious, and then walked around. The architecture is quite incredible, and it's a great place to shoot with a lot of natural light. It's been so rainy here. We needed to find a covered space to shoot and the Brickell City Center's roof goes almost all the way through.
I'd love to see your favorite ways to wear a scarf too! Comment below with your style or a picture!
Scarf: Pinto, Dress: Rolla Costa, Bag: Coach, Shoes: Zara
Shop This Look

Photos by: Andrea De La Cruz of In Common Photography