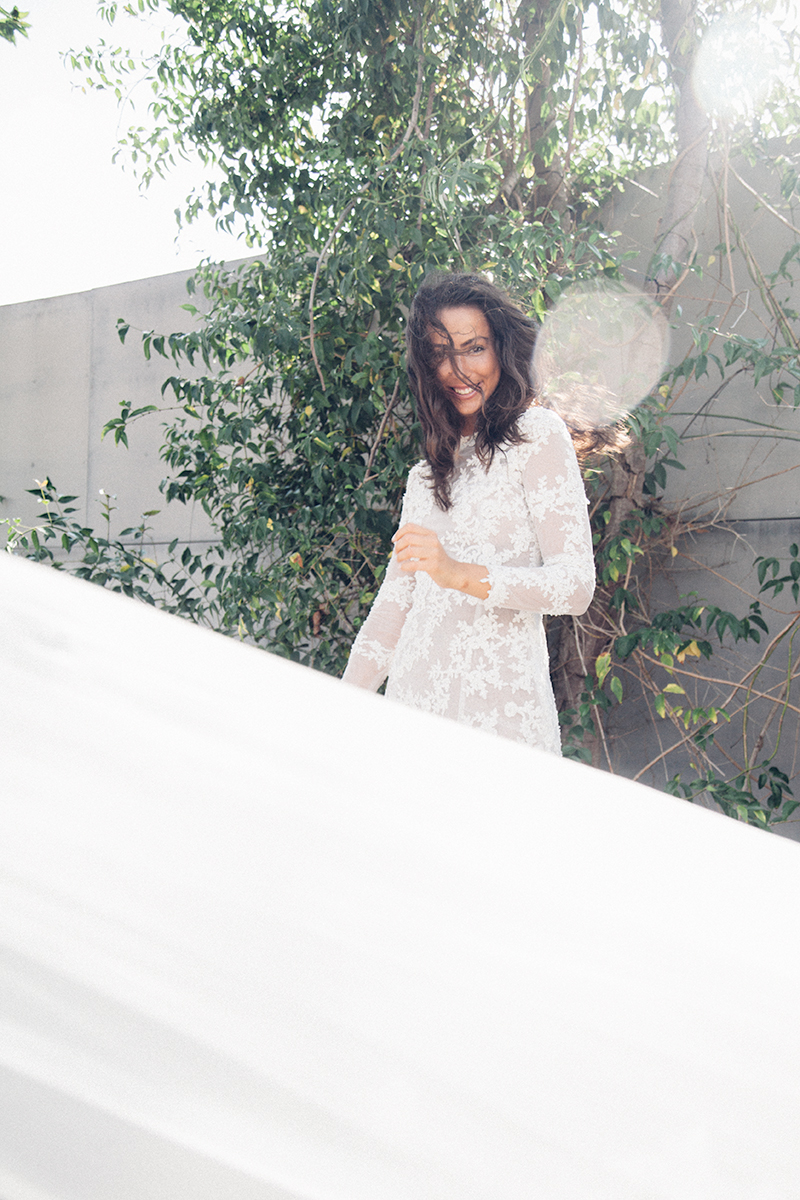 Creating a Boho Lifestyle Brand – Interview with Angeline of Island Tribe
I had the pleasure of photographing Island Tribe, a bridal and lifestyle brand based in Miami, FL, and the opportunity to speak with the co-founder and designer Angeline Hayling in her Miami showroom about her company and where her ideas originated from.
DD: Who is behind Island Tribe? And where do you call home?
Angeline Hayling: Island Tribe is a boho lifestyle brand founded in California by designers Angeline Hayling & OD Odero. We are currently based in Miami, Florida. Our Balinese inspired showroom "The Bali Hut" is located a few minutes from Miami's South Beach. Naturally, many of our design inspirations are drawn from the ocean and effortless island lifestyle living.
Deena Danielle: How would you describe your brand?
AH: Above all, our brand is about freedom, good vibes & culture. Therefore, our brand slogan is "La Libre" – which simply means "The Free". 
DD: Do you have a message for women everywhere?
AH: Be you! Be your own self, and no one else! Furthermore, we love to say 'be wild and free', and follow your dreams because we've got only one life to live, for instance.
DD: What is your life mantra?
AH: Well, there are quite a few that we like, maybe this is not even a mantra, however it's gypset. For example, "Not All Who Wander Are Lost", we have it painted on the walls at our Miami showroom as an inspiration and motivation to the tribe.
DD: What's next for Island Tribe?
AH: Most importantly, we're focused on growth and expanding our online community. We want to continue building our tribe through community participation and global collaborations. Therefore, our dream is to share all these cool vibes all over the world through fashion.
Become inspired by checking out Island Tribe on Instagram here.