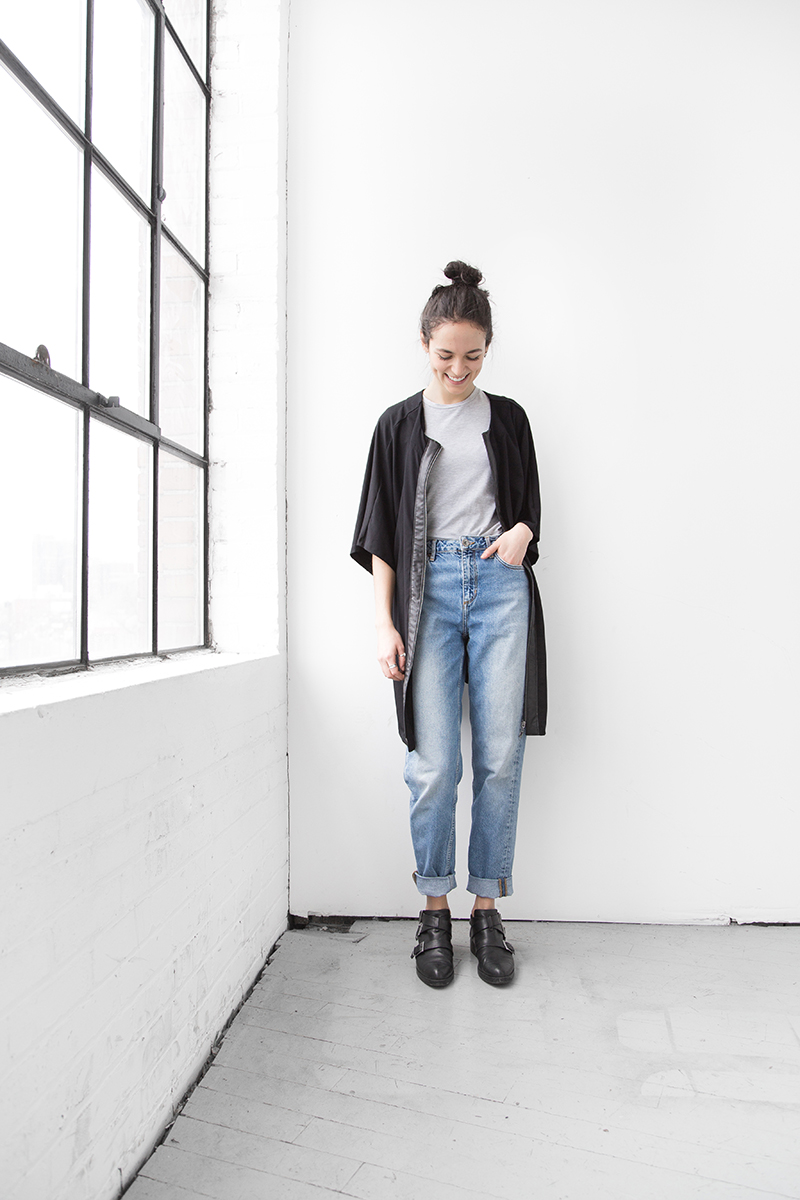 Sustainable Fabrics – Interview with Kristi Soomer of Encircled
Photos by Tracey Tomtene
"Align your values with your wardrobe." – Encircled
Photos courtesy of Encircled
I'm thrilled to once again join Duc-Duy Pham from Be1More for their fireside chats to interview Kristi Soomer from Encircled. Kristi is the founder and CEO of this wonderful brand that upholds ethical and sustainable core values, and therefore a company I was happy to learn more about. You can listen to the interview above or, read excerpts below! Also check out Encircled on instagram here.
DD: What is the scene like in Toronto Canada for conscious apparel?
KS: We're a very global company, so although we're based in Toronto and have people that come in and shop in the studio, and we do events in the area we are still 98% online sales with more than half of that going to the U.S. and beyond like Australia and England so we have a big global customer base…
DD: Can you talk a little bit about the cloth and the dying process, because I think that's something that you guys do differently than a lot of other brands:
KS: Fabric has definitely been a bit of a bottle neck for us primarily because we use sustainable eco-friendly fabrics which are in limited supply, in terms of buying them in stock. In the fashion industry "in stock" means you're buying 50-400 meters. If you're knitting your own and dying your own, there is a lot more required. You have to buy more volume. For small businesses that can be prohibitive.
So we do knit about 25-30% of our fabric here in Toronto. It's a fabric called micro modal which is derived from beach tree pulp. All the dyes that we use on our other fabrics which are primarily modal, tencel, and bamboo, are all free from harmful substances. There are a lot of chemicals that go into the dying process and if you think about it, those chemicals will inevitably end up on your skin, against your skin, and then in the water system that we're all drinking water from every time you wash a garment…
DD: Would you say sourcing the fabrics is the most difficult challenge in starting a conscious apparel brand, or are there other aspects that you've come across that are more difficult?
KS: Sourcing is definitely one of them because sometimes you want to make a design and you can't figure out how to make it, and you could use some non-sustainable fabrics. There is innovation that is happening but its not happening at a rate that's fast enough to make it accessible, not only at a distribution stand point but from a pricing stand point. I know that they're making faux leather out of some really interesting materials these days. We will use more traditional fabrics as accents. For example to get a recycled zipper is very difficult and very expensive so I think there's a lot of movement that has to happen there, that will happen eventually when the demand goes up for sustainable apparel…
It's been a joy for me to interview and learn from Kristi, I hope it has been for you as well. Are there any other sustainable fabrics and conscious brands you'd like to know more about? Comment below!
Did you enjoy this sustainable fabrics post? View the last interview with Be1More about sustainable fashion here!