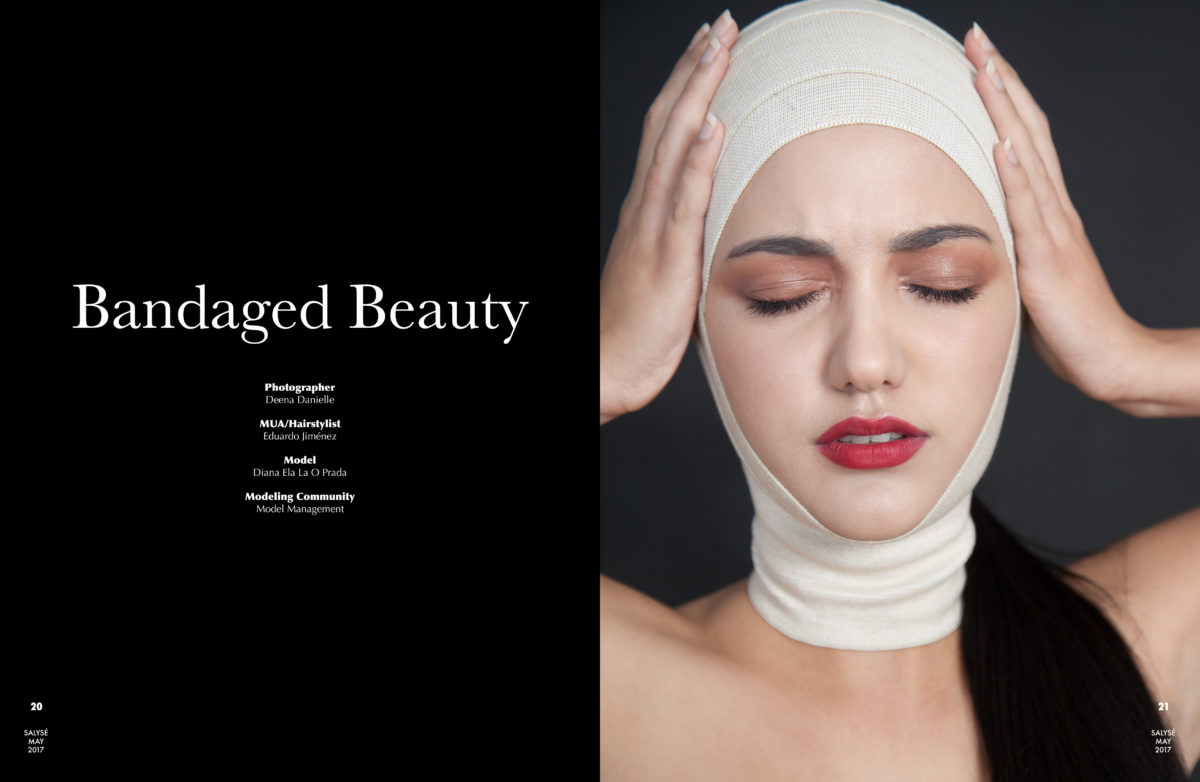 Bandaged Beauty – Salysé Magazine
I'm very happy to share my editorial "Bandaged Beauty" for Salysé Magazine, published in the May Issue. We photographed Diana Ela La O Prada in multiple looks.
Luckily, Diana is a wonderful model, very easy going, and although the bandages may not have been the most comfortable of accessories, she didn't express that unless asked to. For this shoot I wanted to capture a range of expressions. The bandages are meant to signify the price and pain that women pay for beauty.
Portraying Diana with what appears to be as a head injury and heavy makeup is a juxtaposition that Eduardo Jimenez (the MUA) wanted to explore. I loved the concept and was totally on board. Additionally, who wouldn't want to work with Eduardo?!
Eduardo Jimenez wrapped Diana's head tightly in a bandage and applied makeup absolutely flawlessly. It's true artistry to watch him work. For instance, Eduardo does not leave a hair untouched, or out of place. As an example, he watches like a hawk while I'm shooting to be sure nothing goes awry, and if something is looking off he steps in. It was incredible to work with him!
MUA: Eduardo Jimenez
Model: Diana Ela La O Prada
Modeling Community: Model Management
Necklace (on page 29): Siku
What an amazing team to work with!