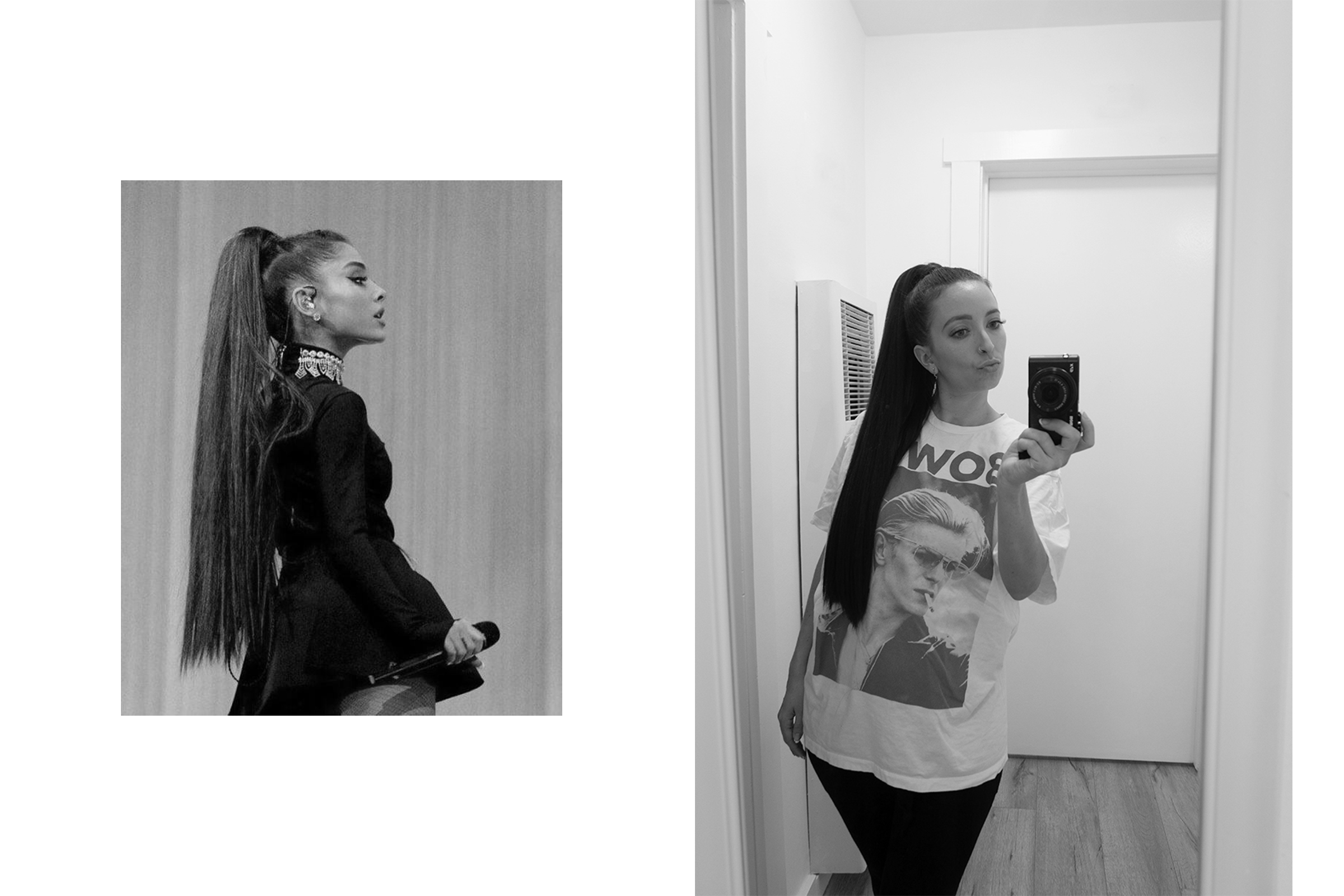 Ariana Grande Ponytail Hair Tutorial
I've always loved the way that Ariana Grande does her hair (or rather how her hairstylist does her hair). Whether Ari's hair is all up or half up it looks great. Ariana Grande's ponytail has become her signature look. It stays intact while she is dancing on stage and whipping her hair around. It's quite impressive.
If you're unfamiliar with Ariana Grande's ponytail I don't know where you've been. Ari and her ICONIC ponytail create the unmistakable silhouette in the latest campaign with Givenchy. If you haven't seen the campaign, look it up in Google, because wow! The black and white images are incredible.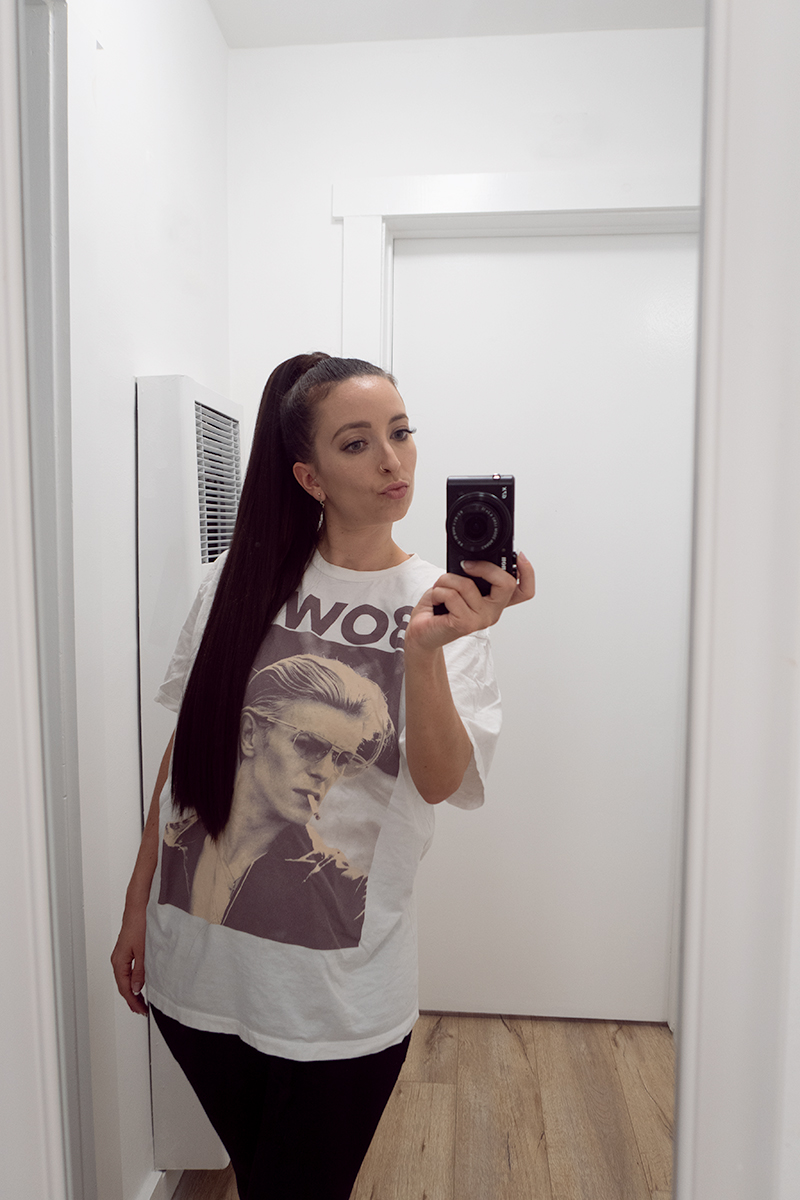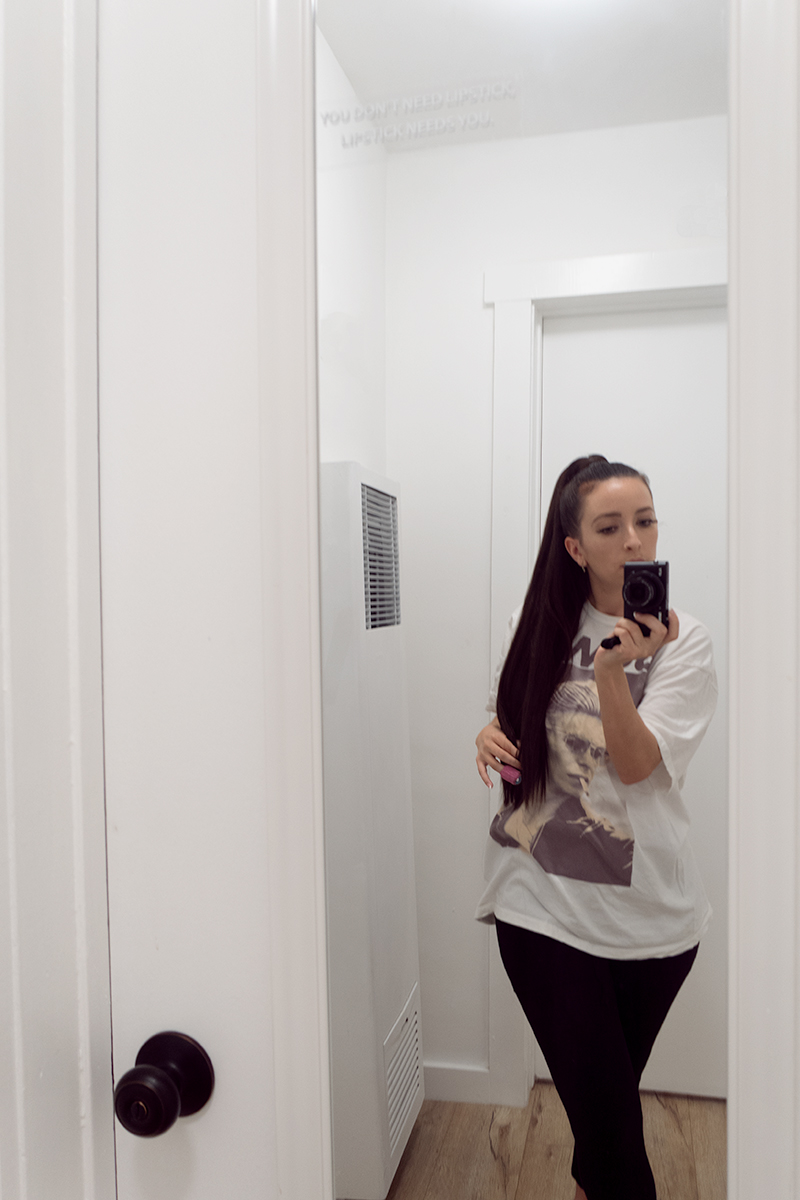 I've been meaning to recreate her hairstyle for a while and finally got around to it. I created the ponytail using a ponytail extension. The extension was purchased from Insert Name Here. I got the Miya pony in dark brown. Although it's a bit darker than my natural hair color I like the affect.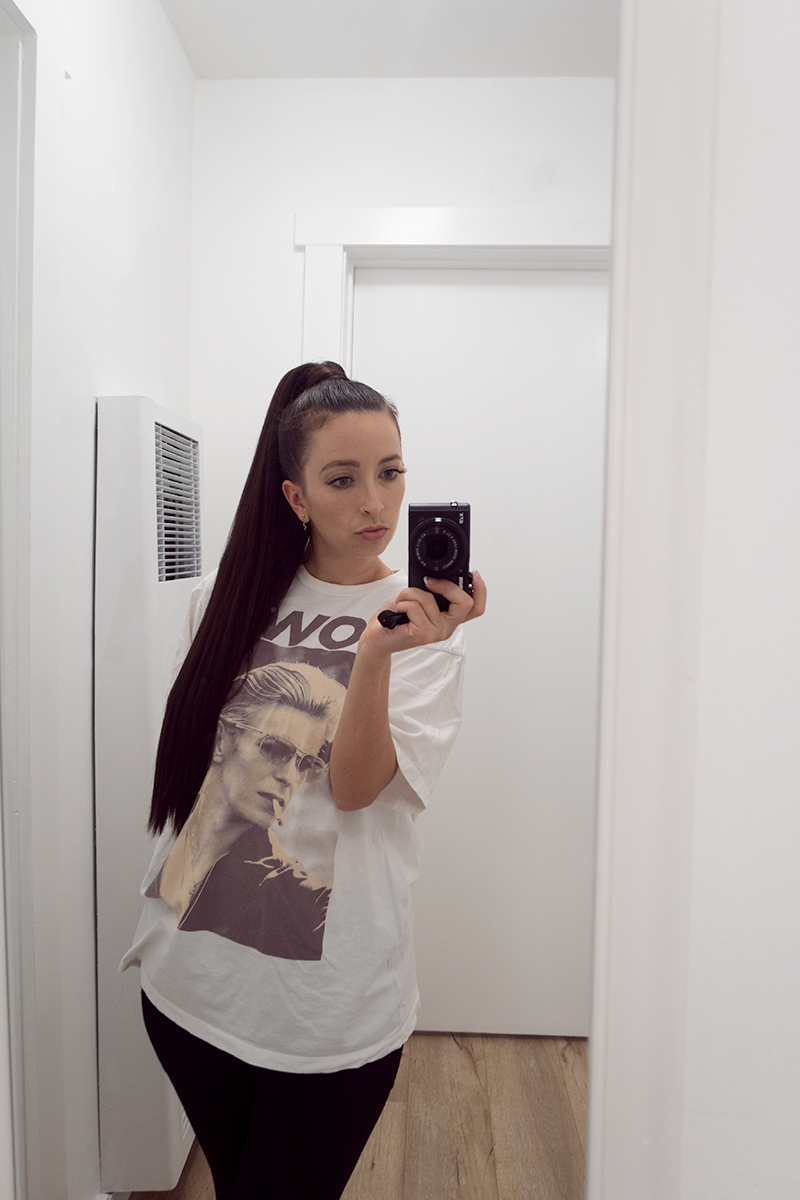 I've always loved creating DIY's. When I was younger my mother encouraged me to be creative. My sister and I ended up creating dresses and purses out of paper. I've been considering recreating that look. Another time, when I was 17 I bought a $10 dress at a thrift store. I altered it to make it a little more modern and I wore it to my senior prom. If you like these types of DIY's as much as I do, let me know in the comments below. If there is something specific you'd like to see me remake, let me know. I will consider it!
I hope you like this Ariana Grande ponytail tutorial. If you do, be sure to check out the post where I recreated Ariana Grande's blazer!