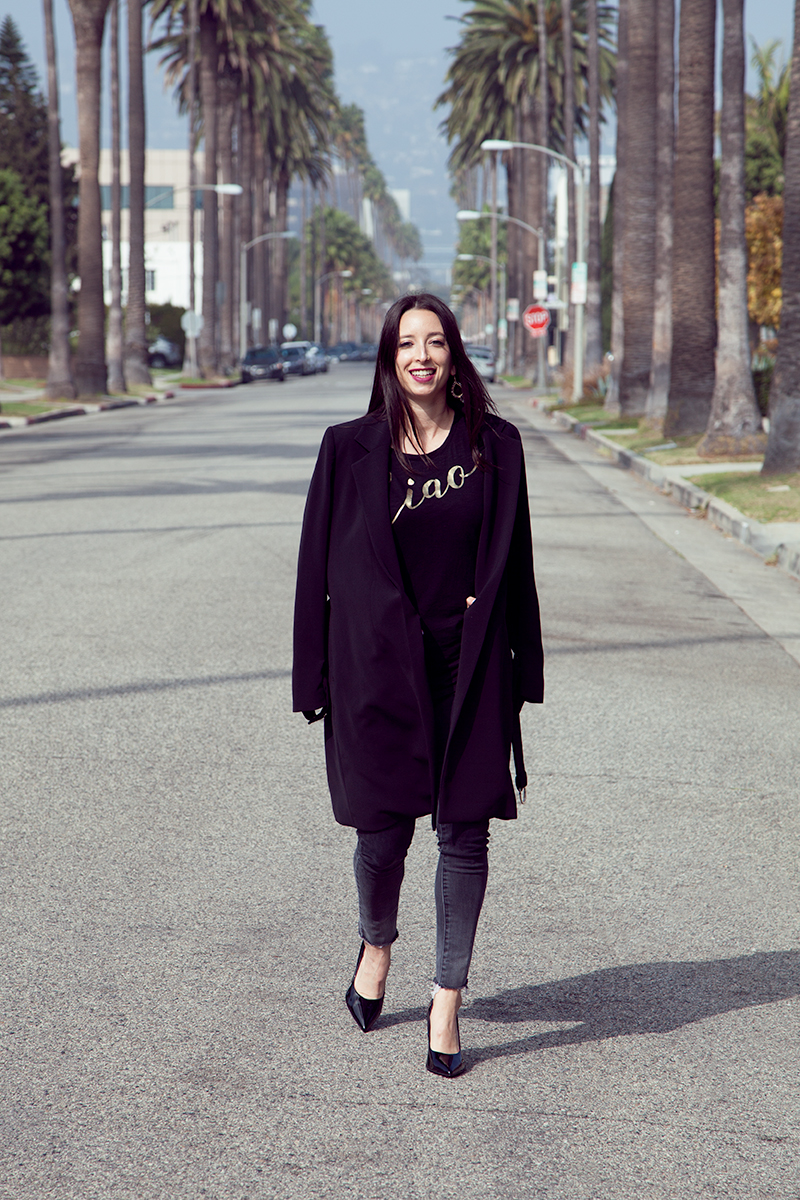 Ciao
Ciao! To me sometimes simple is the greatest style you can go for. I love an all black look and this gold lettering really makes my heart flutter. Italian is such a romantic language and in cursive just makes it more swoon worthy.
I really am in Los Angles, I promise. I've been thoroughly enjoying it too! For Halloween Tuesday night I made a butterfly costume and went to Hollywood. There was a great display of creativity on Santa Monica Boulevard. It gave me some wonderful ideas for next year. What did you dress up as?
The shirt and earrings I'm wearing are from Le Tote. It's a great shopping experience. You can rent items, which I like because it's a more ethical way to shop, and it all comes in the mail. I didn't have to lift a finger. You can use Le Tote too by clicking the link in my Instagram bio and using code HEARTLT for 50% off … Ciao, until next time!
Shop This Look:


Photography by: Mollie Stone