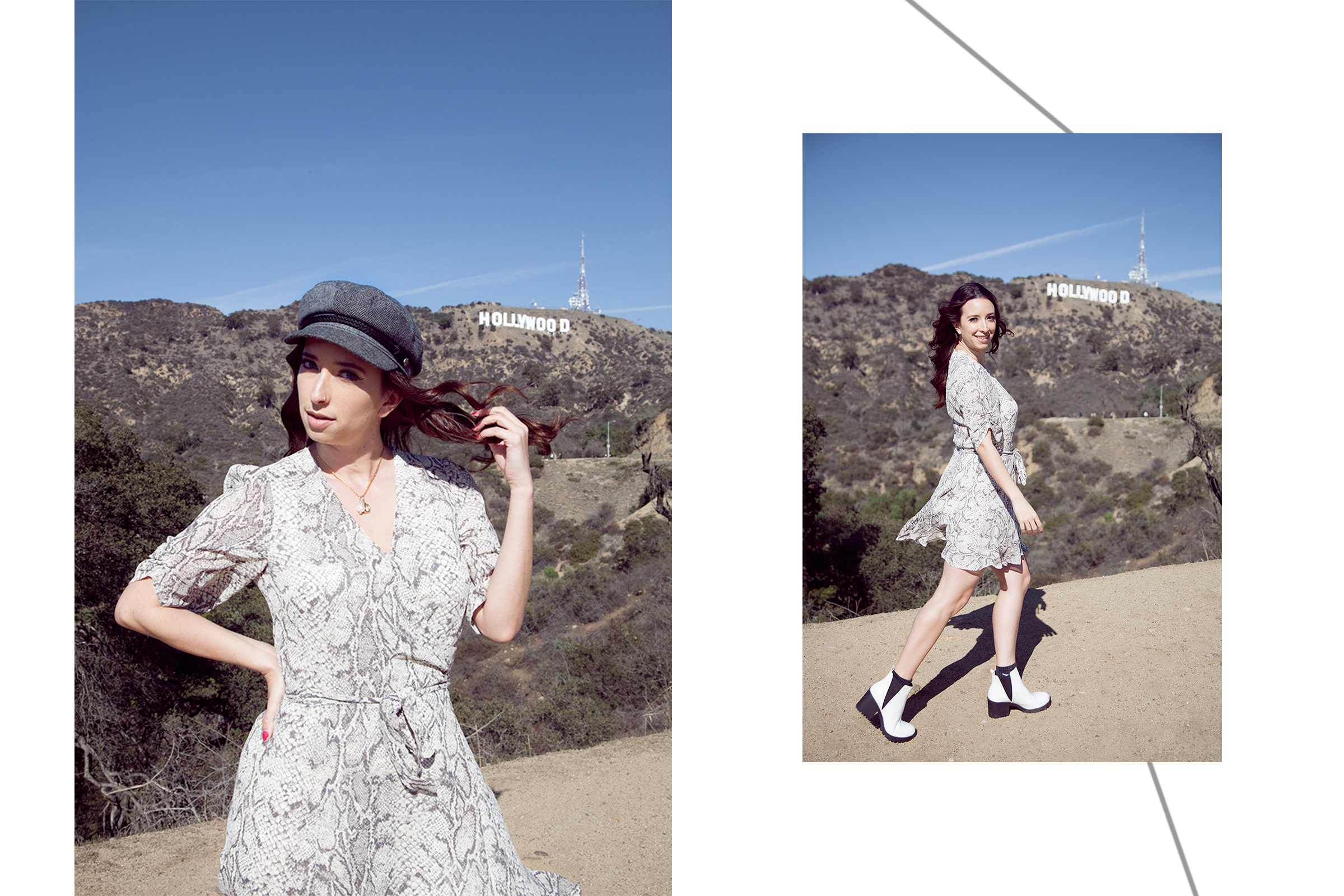 Hello Hollywood – Wearing Reformation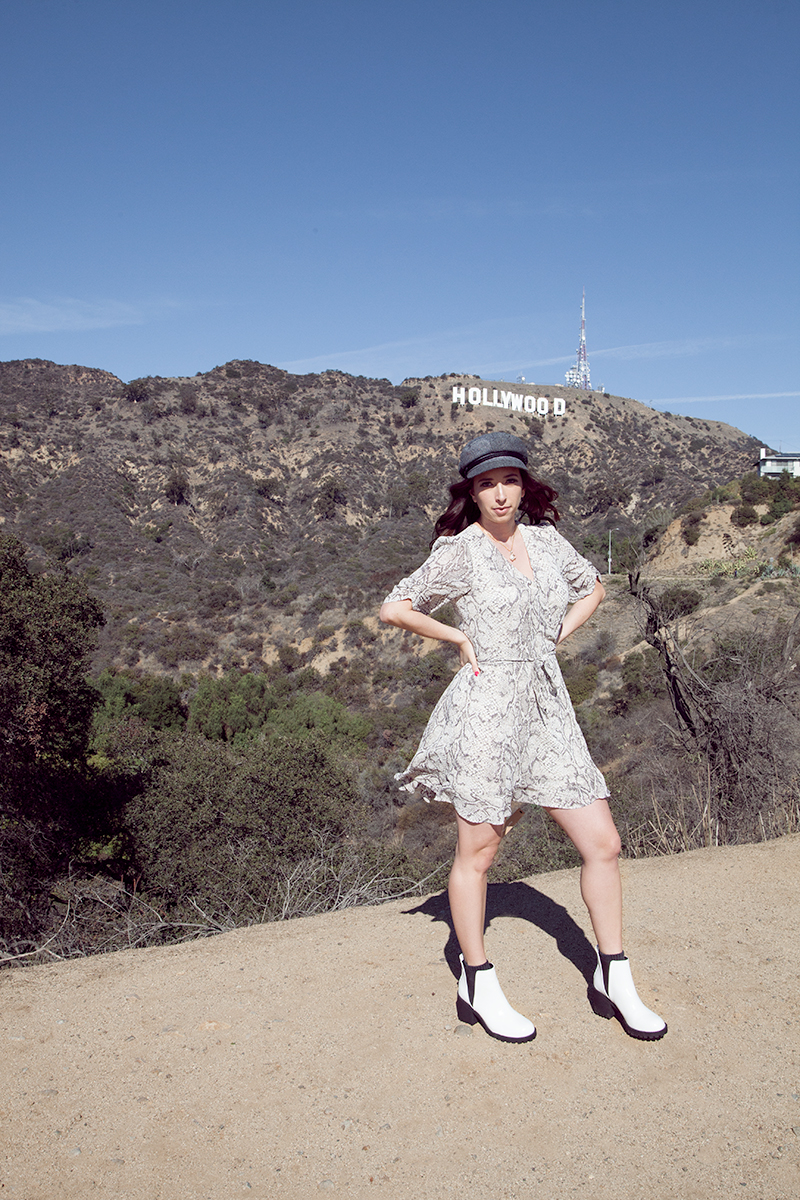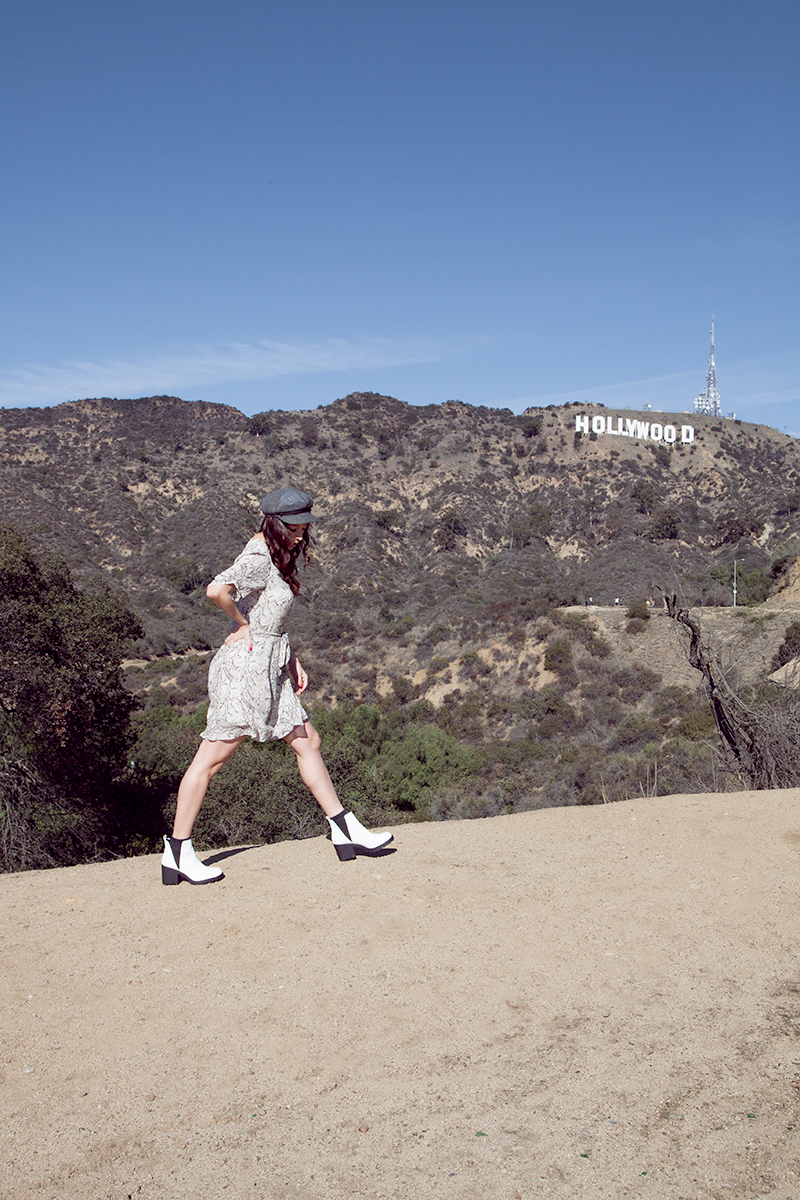 Hello Hollywood! The Hollywood sign is so iconic. It's fairly close to my home and a great hike. You can start at Griffith and go all the way to the sign.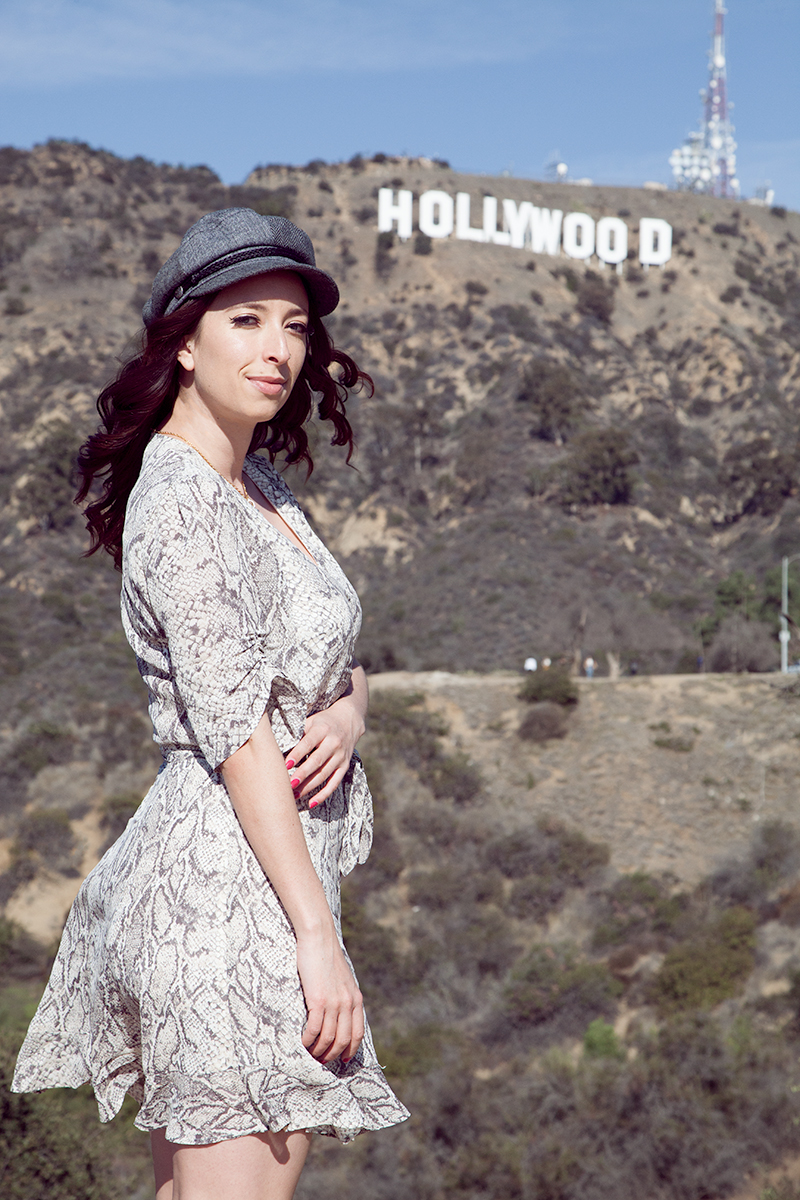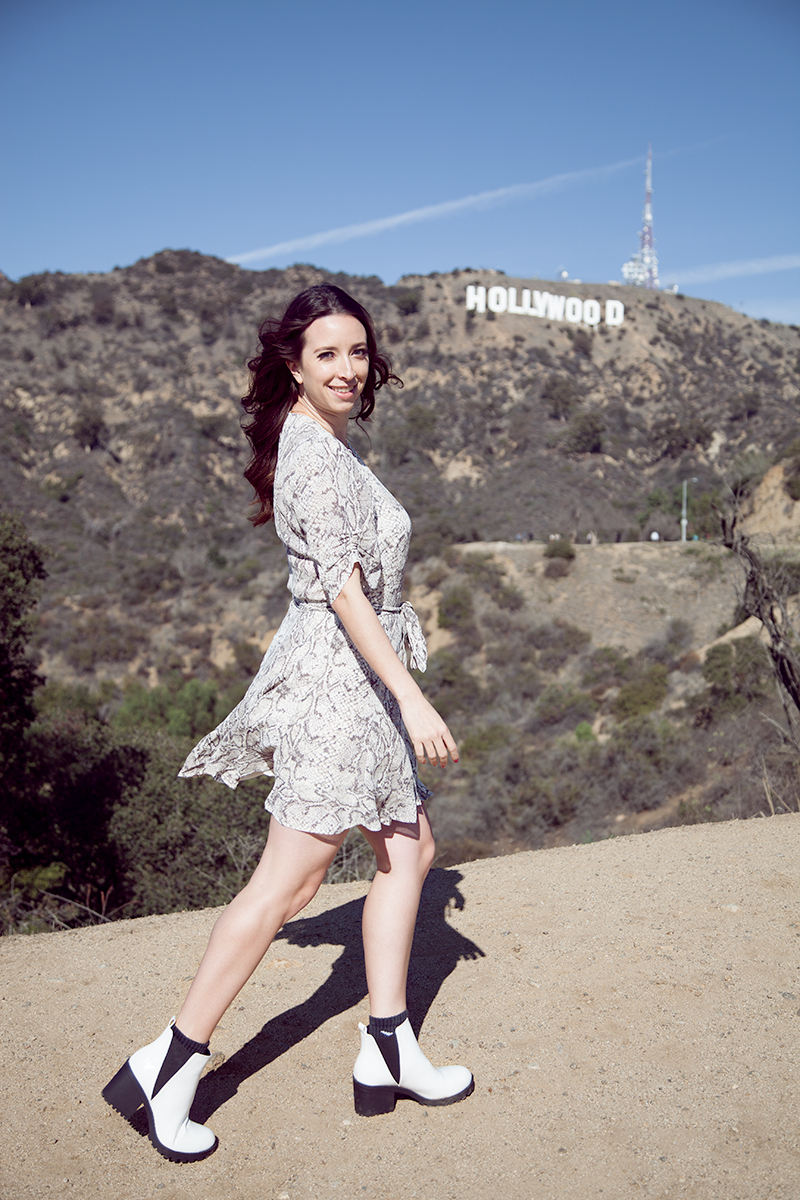 It's kind of cool to be right next to it and see it from a different perspective. Totally recommend this if you're visiting L.A. I've wanted to shoot here for a while and am glad I got to capture it on this fine windy L.A. day. Have you ever been to the sign?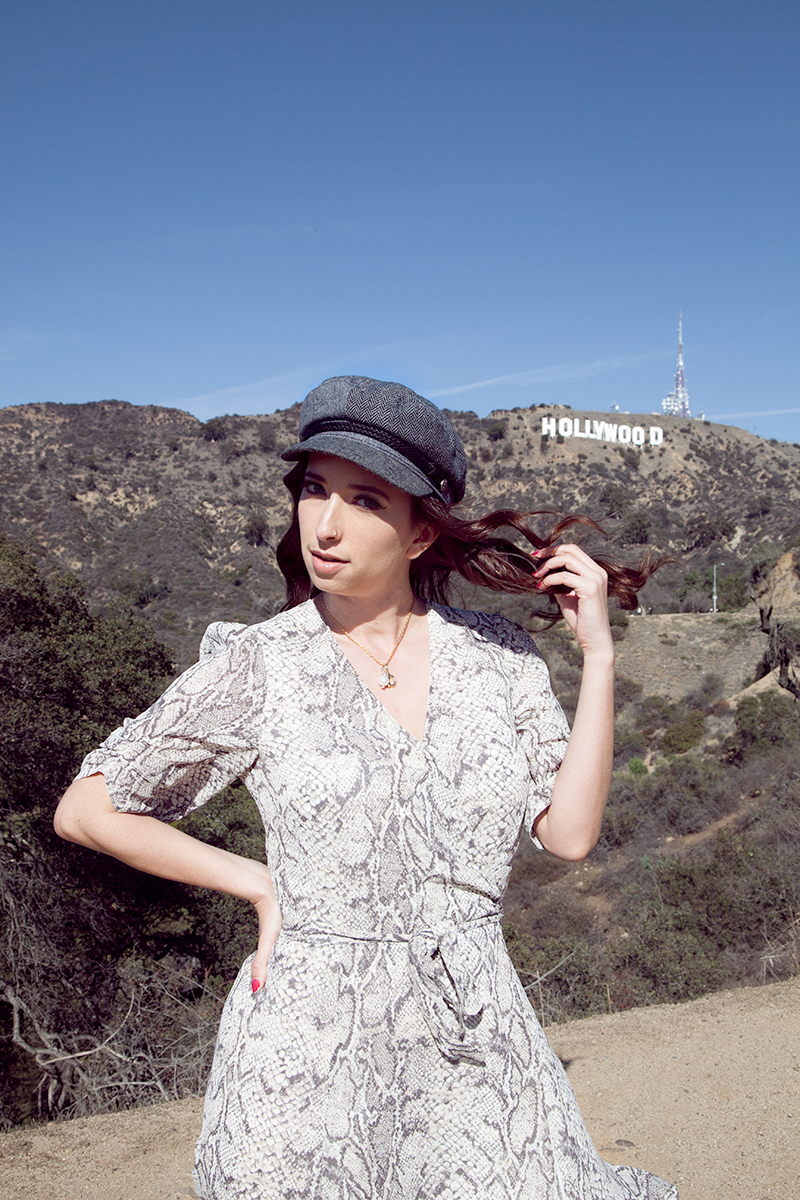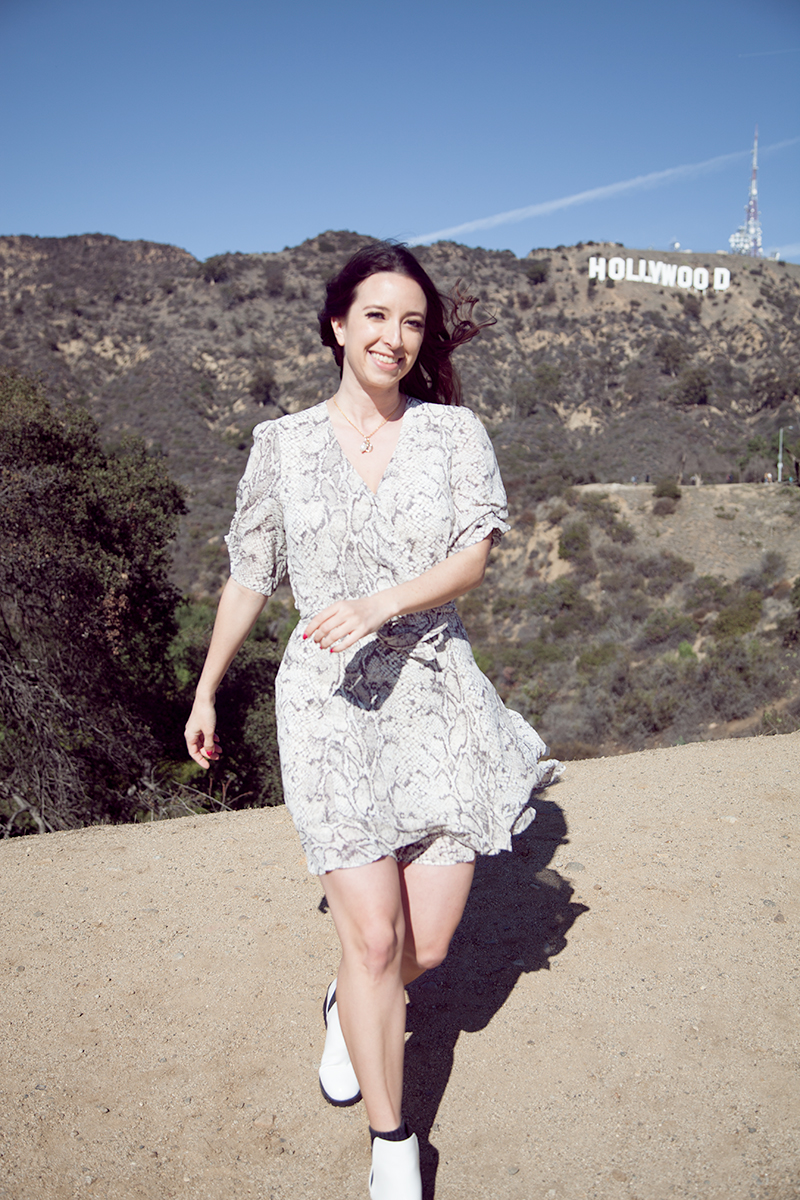 I'm happy to also be wearing a Reformation piece. I love that everything is made ethically. They boast "Being naked is the #1 most sustainable option. We're #2." Catchy right?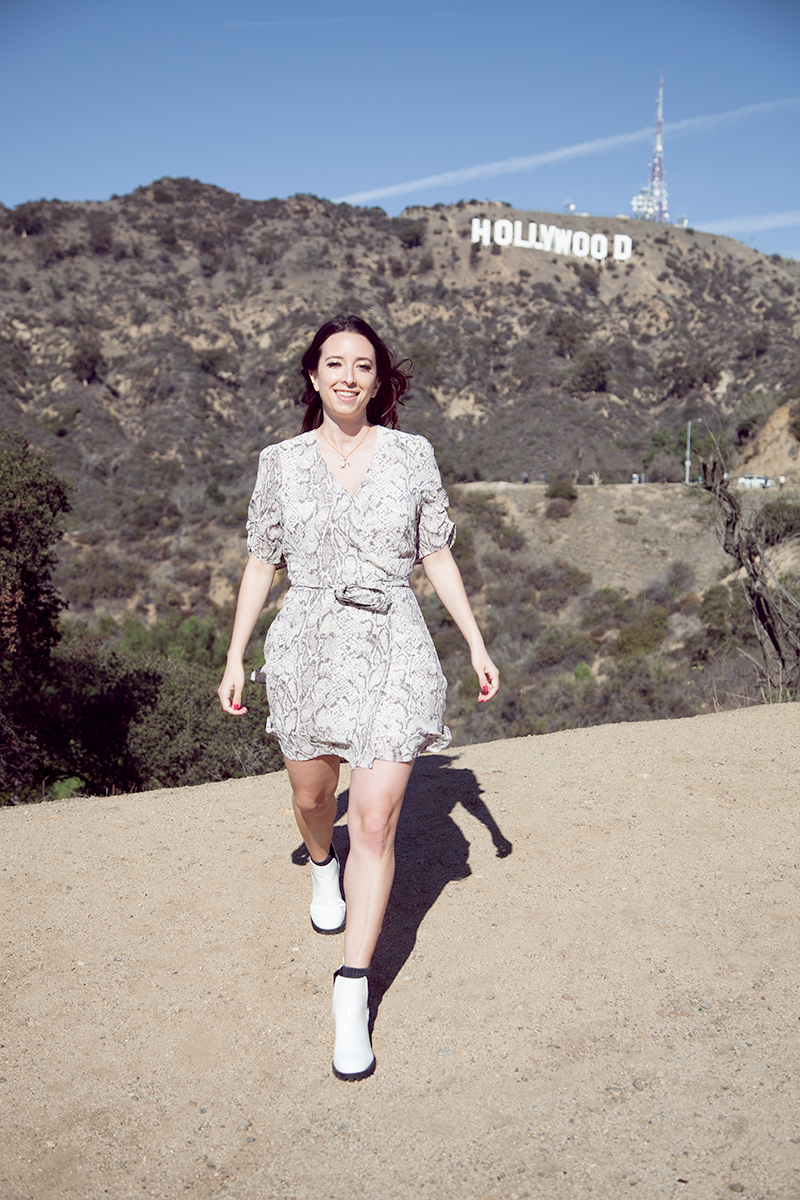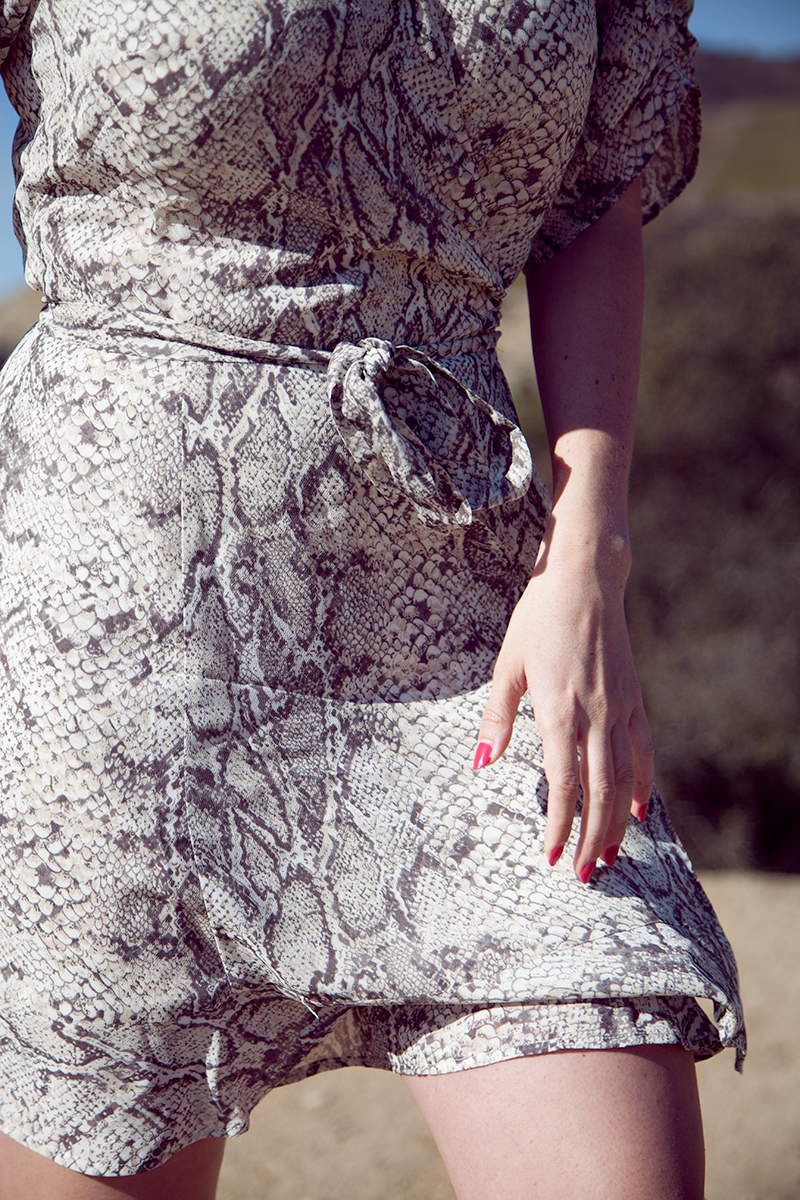 All their styles are so effortlessly chic like this Python dress, that I paired with Chinese Laundry boots, and a Brixton hat.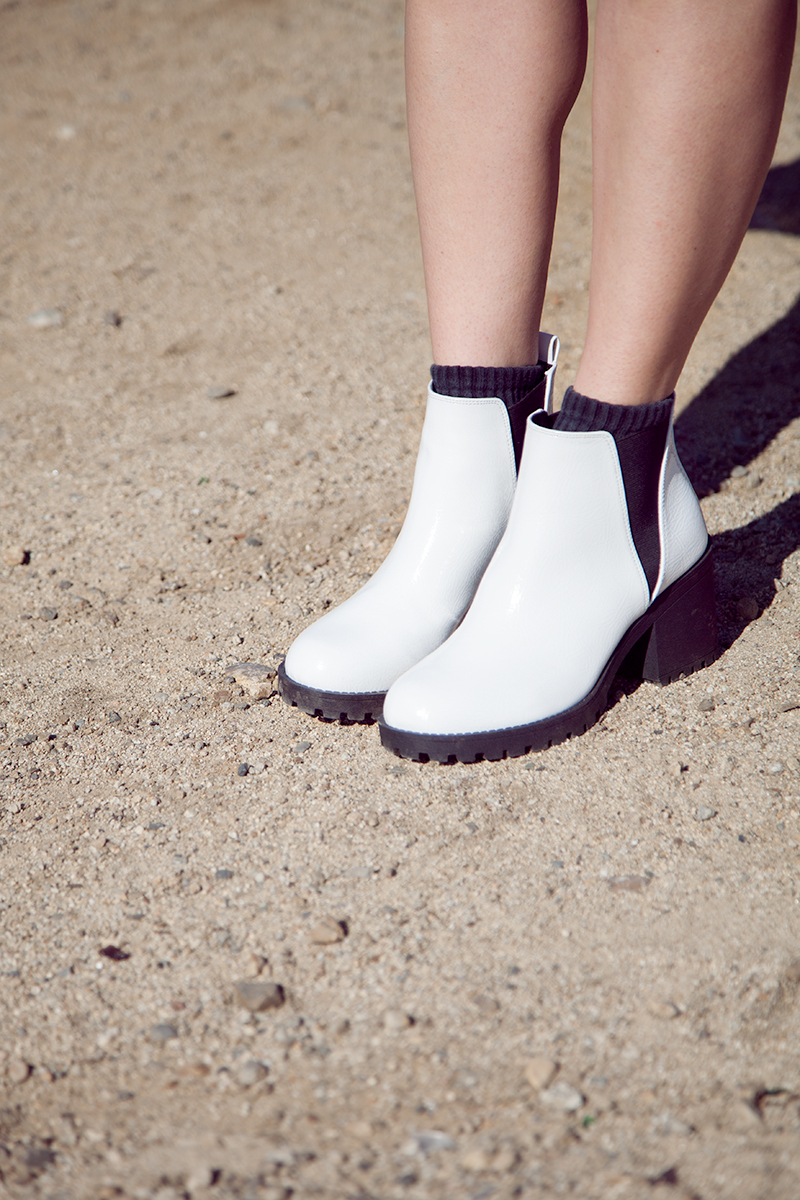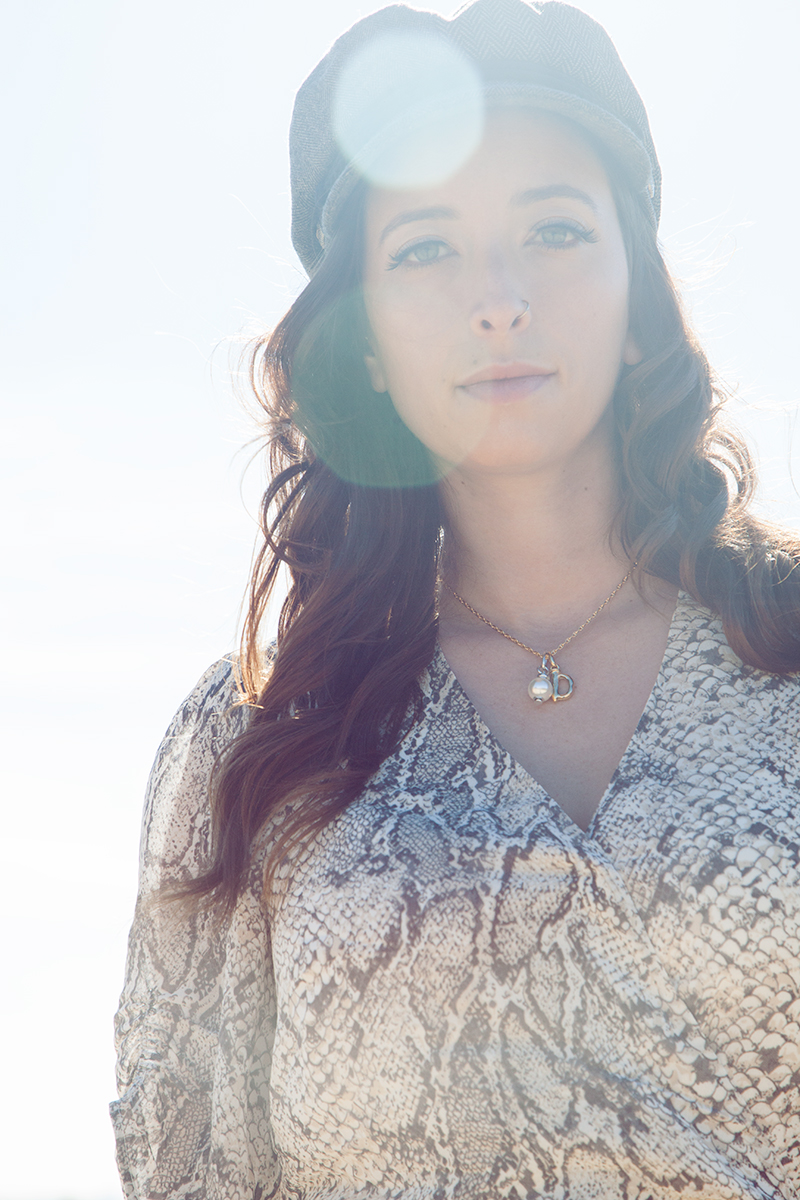 Not many know, (something about Ref that I love) is that they have factory tours open to the public. Their factory is in Downtown L.A. and you can learn more about their company, go see their layout, photo studio, and how they choose fabrics, denim, and how the clothes are made! I went a few months ago and it was a really great experience. What do you think of this outfit, would you wear it?
Shop This Look: