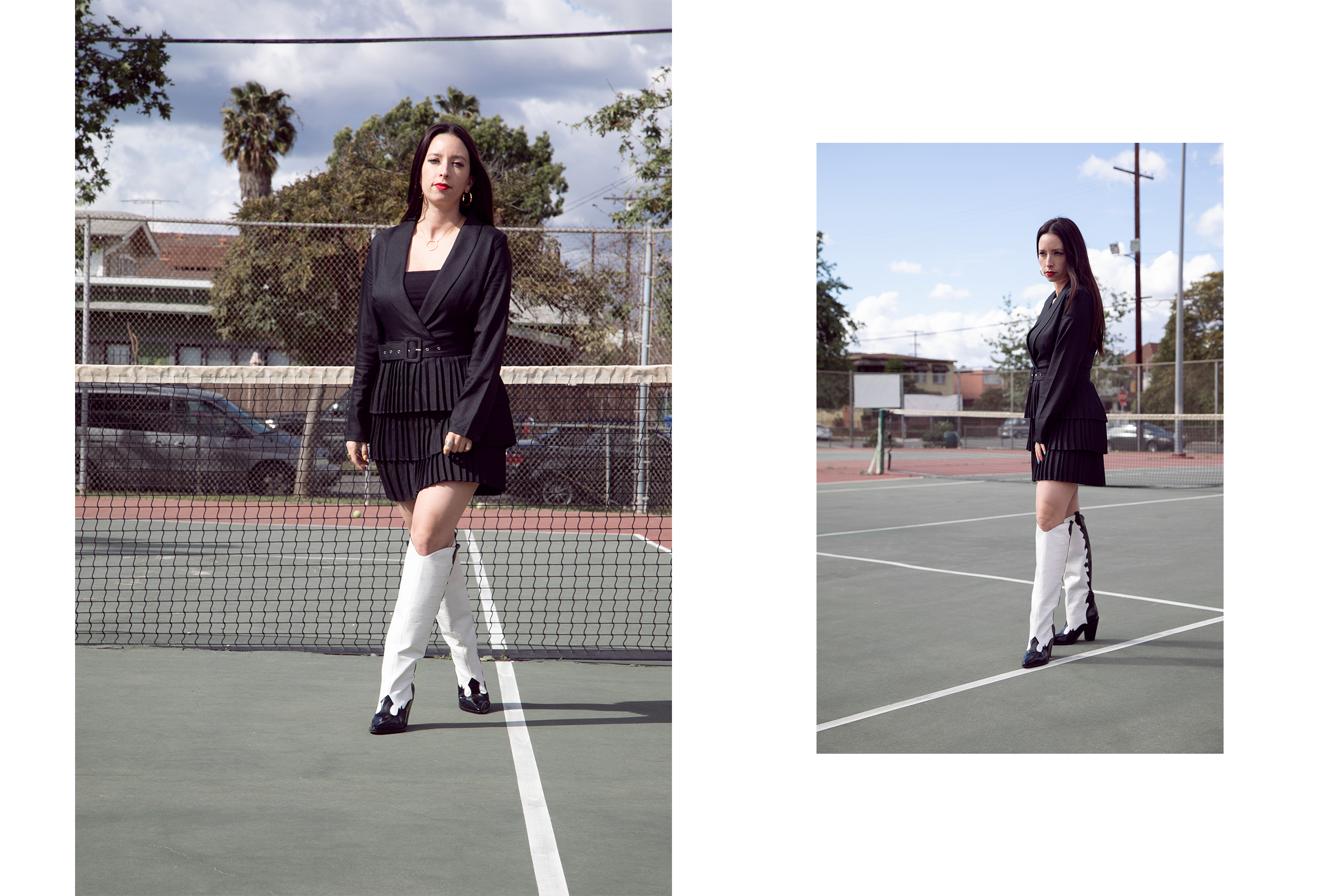 How to Style Sporty Chic Looks
When I was younger I told my mom I wanted to be "half tomboy". I think I must have been in 2nd or 3rd grade. It's because there was a girl in my class who was full tomboy and she had a really cute red windbreaker. I think it was Adidias. I vaguely remember it having 3 stripes and her running across the playground impressing everyone. It's funny how these memories stick with us for so long.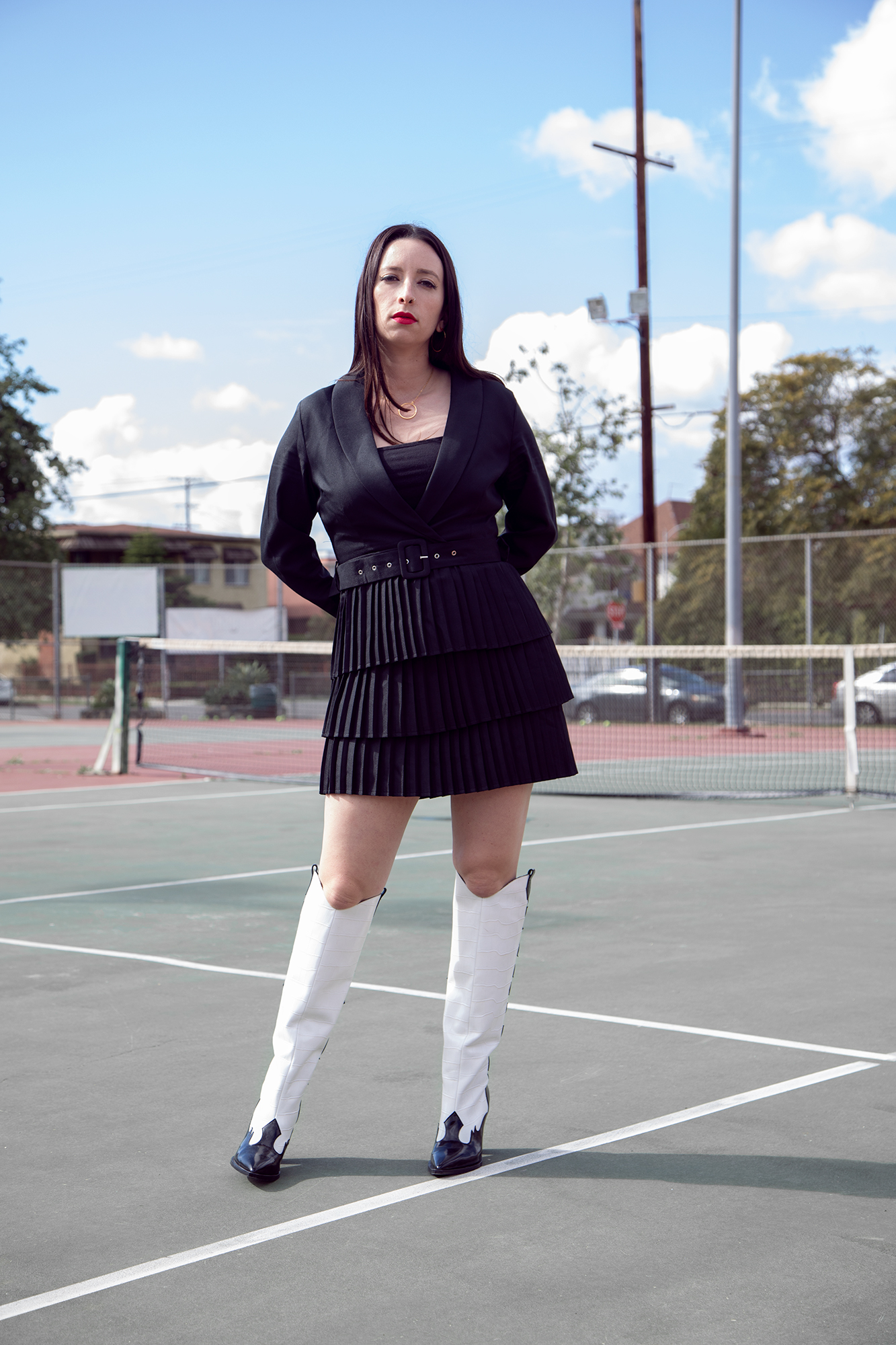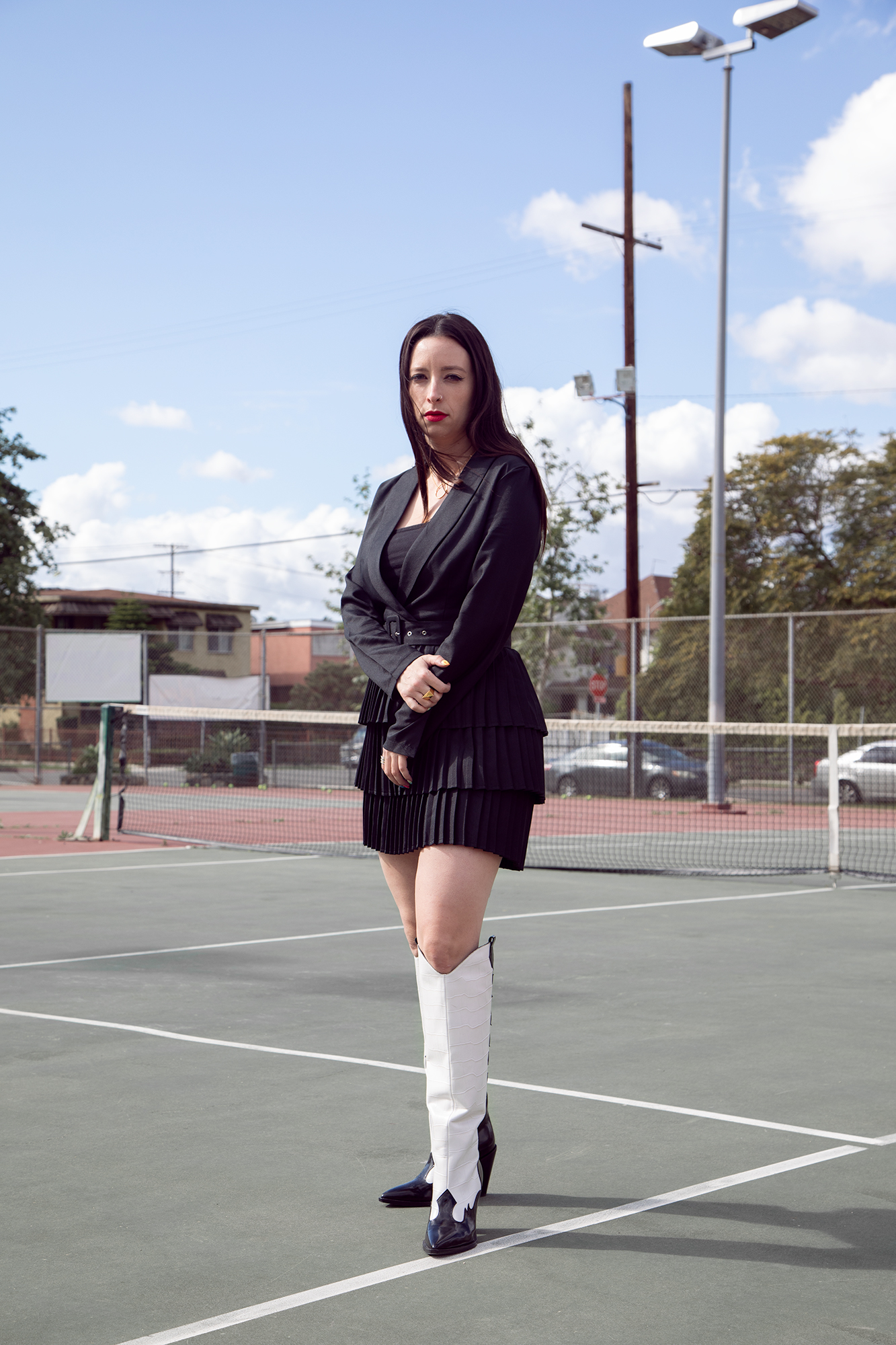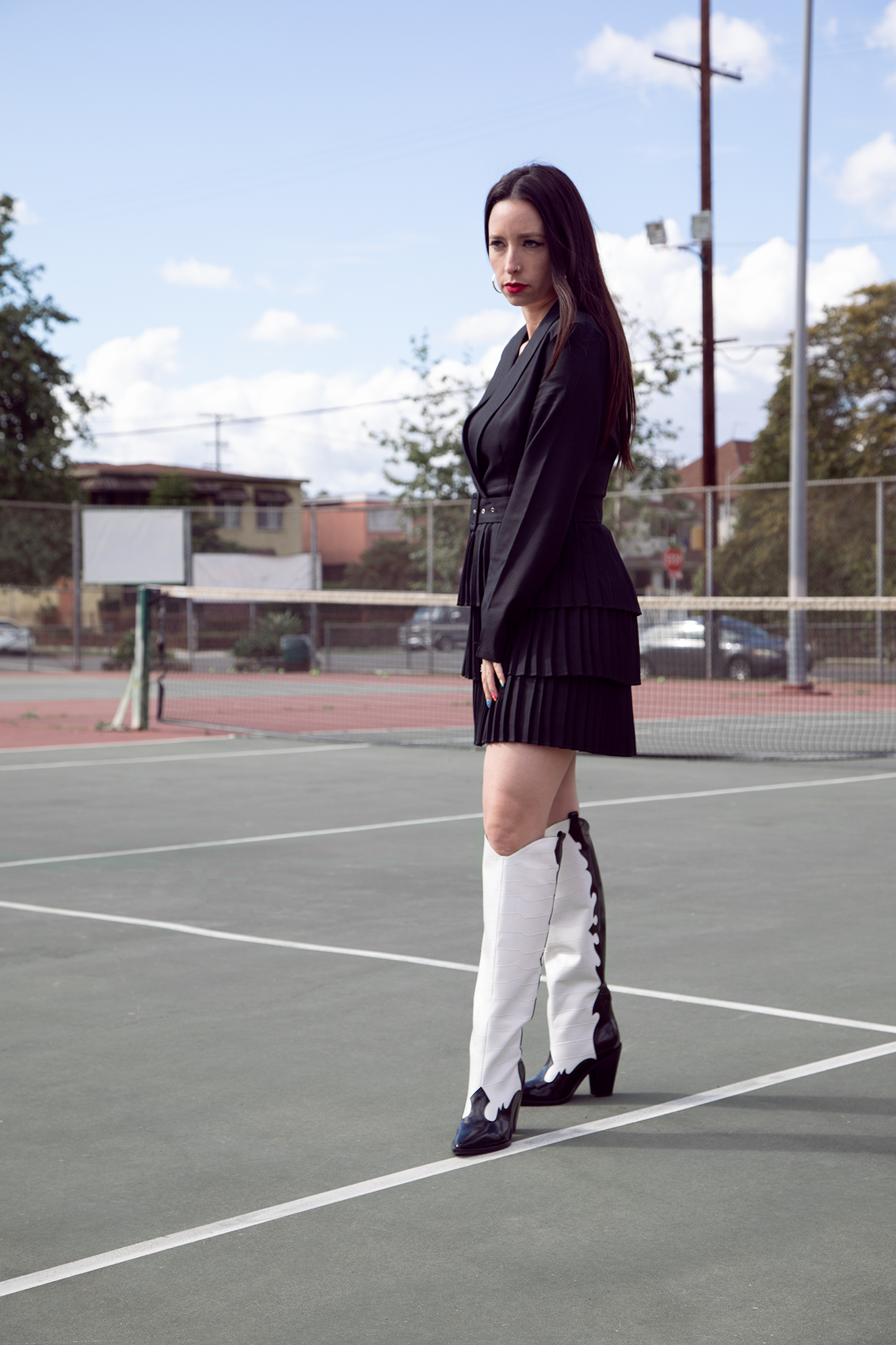 Half Tomboy
I thought some of her style was cool but I still wanted to be a bit feminine. I didn't want to look like a boy! Honestly, that stayed with me, the mixing different styles of clothing and accessories. I love mixing sporty pieces with feminine pieces, or sporty settings with glam, like in these pictures. The juxtaposition is so cool.
I wanted to shoot this look at the tennis courts because I thought that the pleated skirt lent to the sporty setting. It reminded me a bit of a tennis skirt.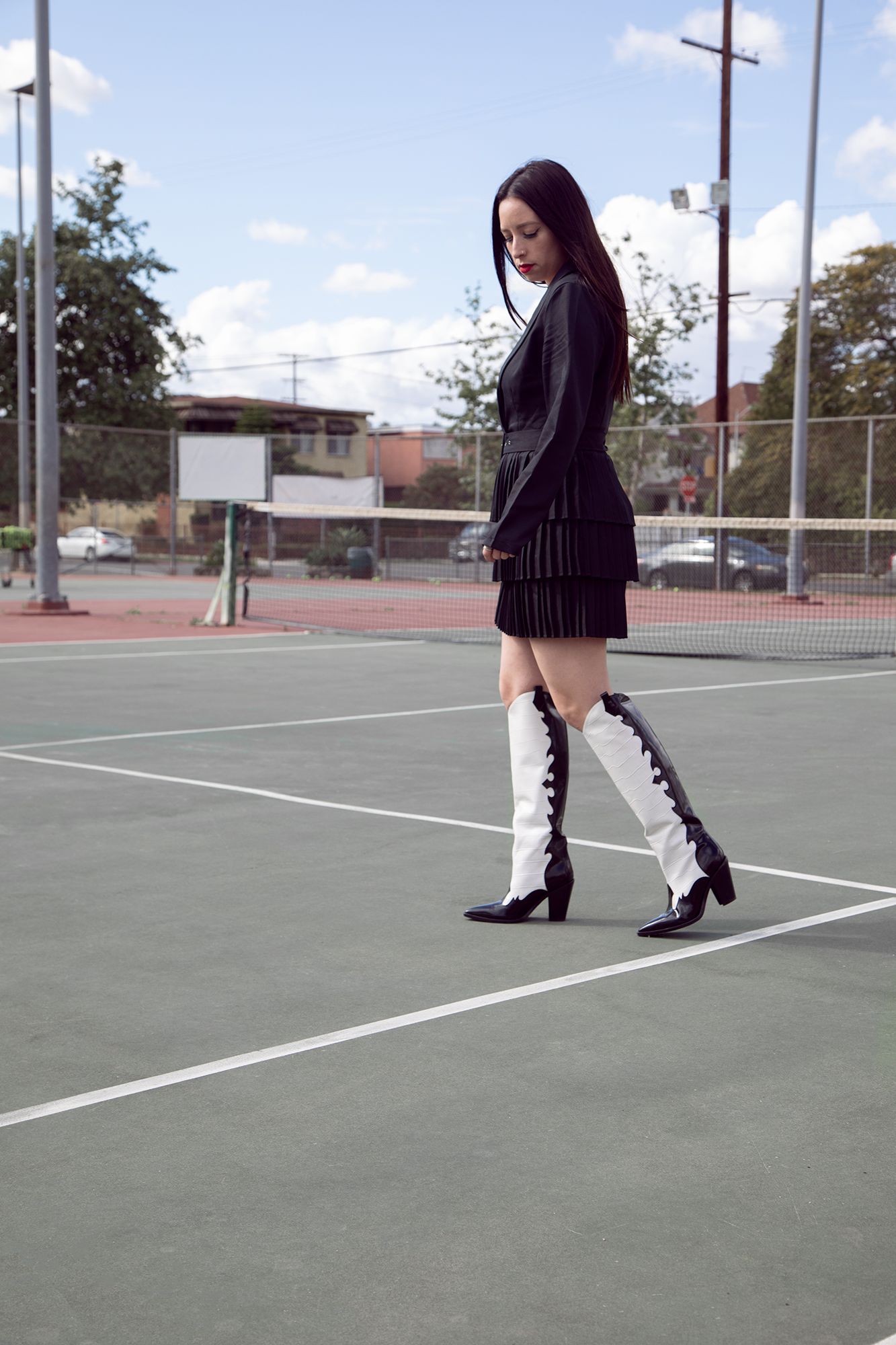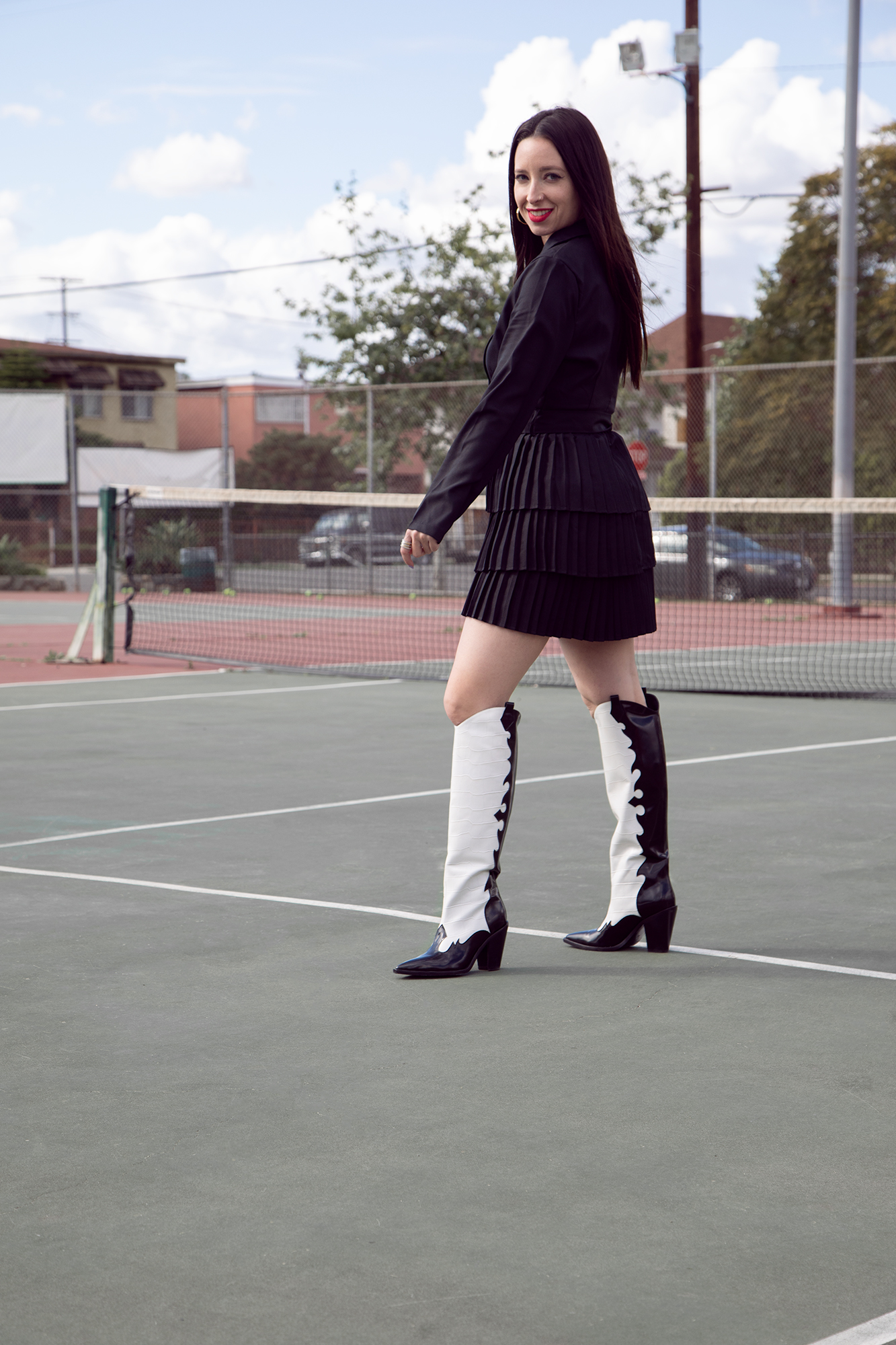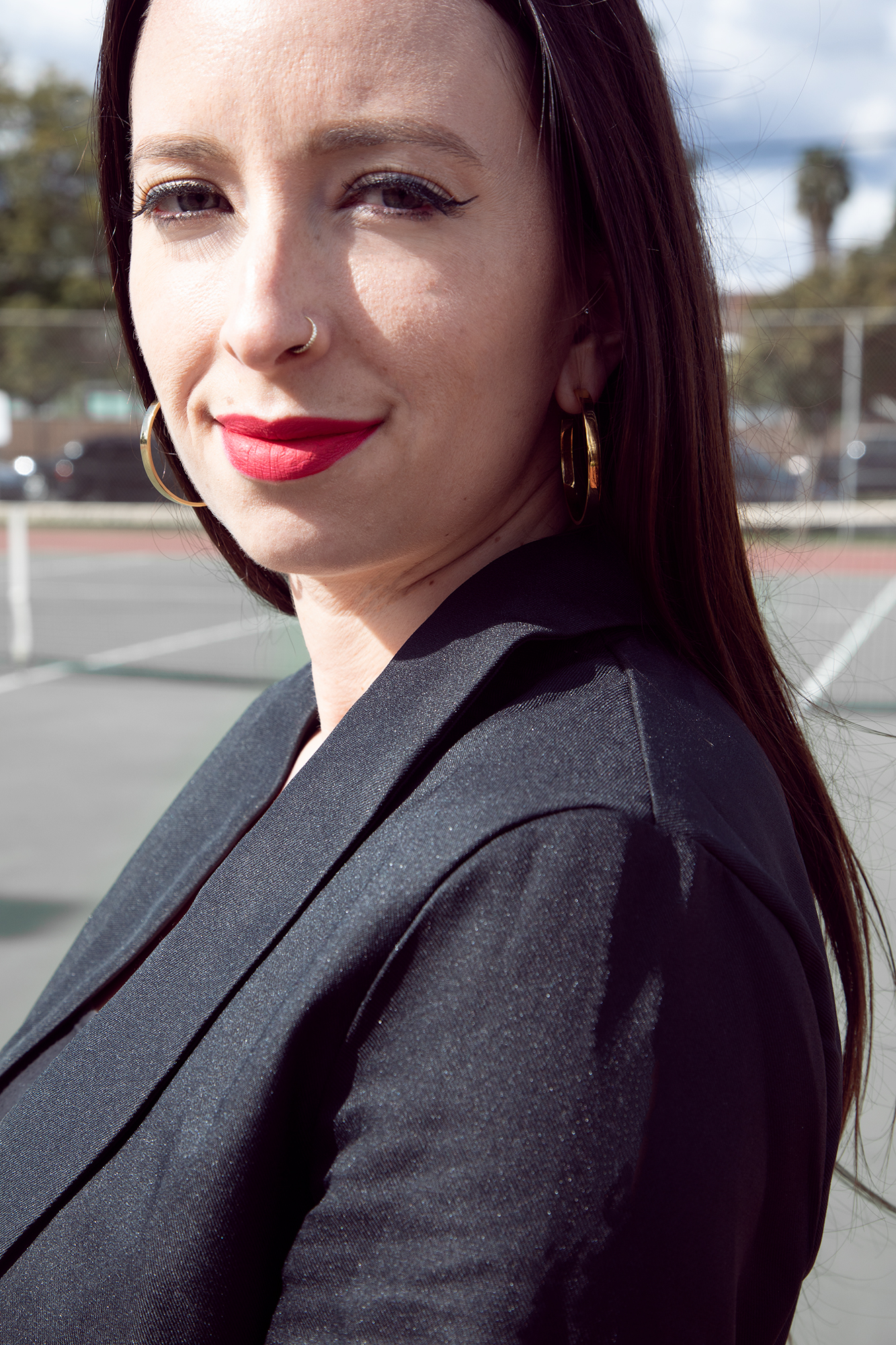 Sporty Chic
There are plenty of times where I've done this type of sporty chic look. I'll wear a sporty pant, Adidias leggings, or Adidas purse and do full glam makeup and hair or a nicer top. I just love this way of dressing. I think it's very L.A. too. People dress very casually here. In some ways I like the casual vibe and in others I wouldn't mind more excuses to dress up.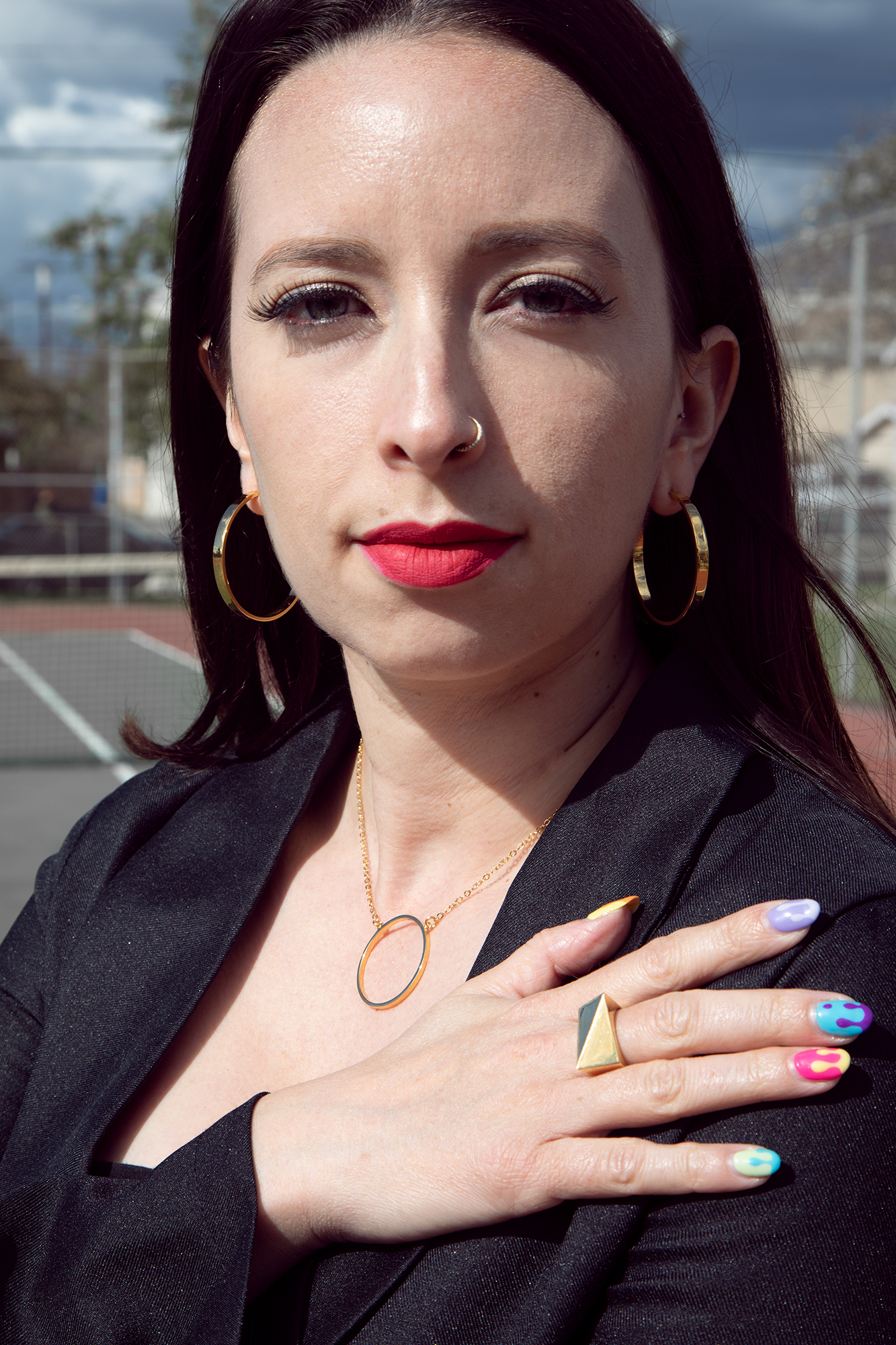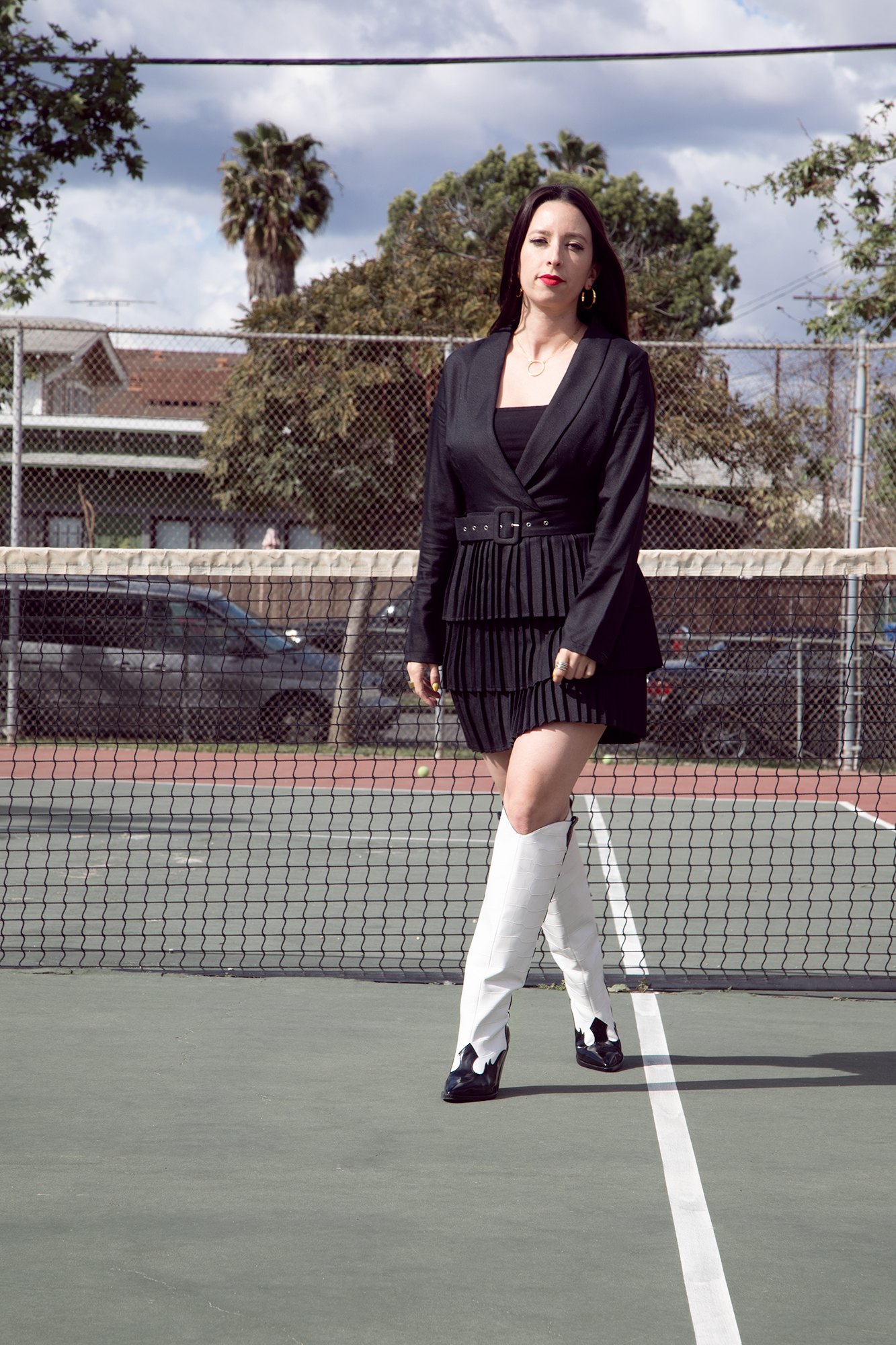 Anyhow, I think this sporty chic style can be worn on the regular. It's great for the day and going into night. For the day you can pair a look like this with sneakers, and for the night you can add some heels. I often like to wear a strappy crop top with some high waisted athleisure pants. I've worn it during the day and I've also worn it at night to a bar or concert.
Check out my TikTok for a short video on how to style this type of look!
In what ways do you like to mix different types of styles? Comment below to let me know!
Jewelry is from Shop Siku
Shop This Look: