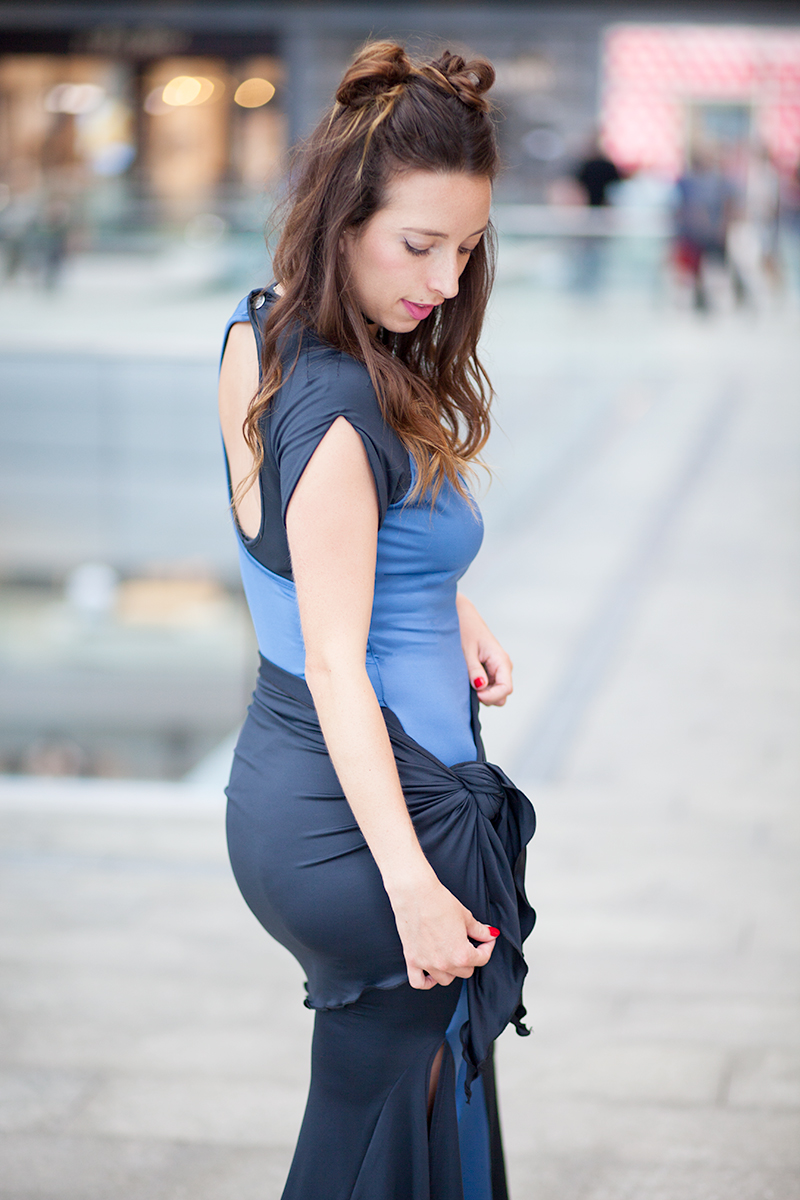 Mofa Jumpsuit : Own Less, Do More
I'm really glad to share this Mofa jumpsuit because it's designed by a dear friend of mine, Eugenia Briceño, who is an incredible inspiration to my creative process and way of life. The intention behind Mofa's designs is to create a more simplified wardrobe. Her motto: "own less, do more," is materialized in one-piece athletic wear. Mofa jumpsuits are made for a variety of activities such as dancing, running, and yoga. They're incredibly soft, comfortable, breathable, and versatile.
I love the Mofa jumpsuit I'm wearing even more because of the name "Dancer". It's made for movement (dance specifically) but the flare pieces from the leg can also be tied below the knee so that it's easy to run in. I've worn it to the gym to exercise on the elliptical. When I have it on, it's so comfortable that I never want to take it off! I could probably live in Mofa jumpsuits.
Mofa's site has launched, and you can now shop online! Check out Mofa's Instagram here and follow them to be the first to know about new products. I know they have some more athletic wear with additional designs and colors in the works that I can't wait to wear! Be sure to also check out the interview with Eugenia in another related post.
I put my hair in space buns to match Eugenia's style a little bit. It's so fun! I paired the jumpsuit with some cute accessories for a little extra attitude. Let me know which Mofa jumpsuit is your favorite in the comment section below!
Jumpsuit: Mofa, Shoes: Melissa, Necklace: Forever 21

Photos by Andrea of In Common Photography