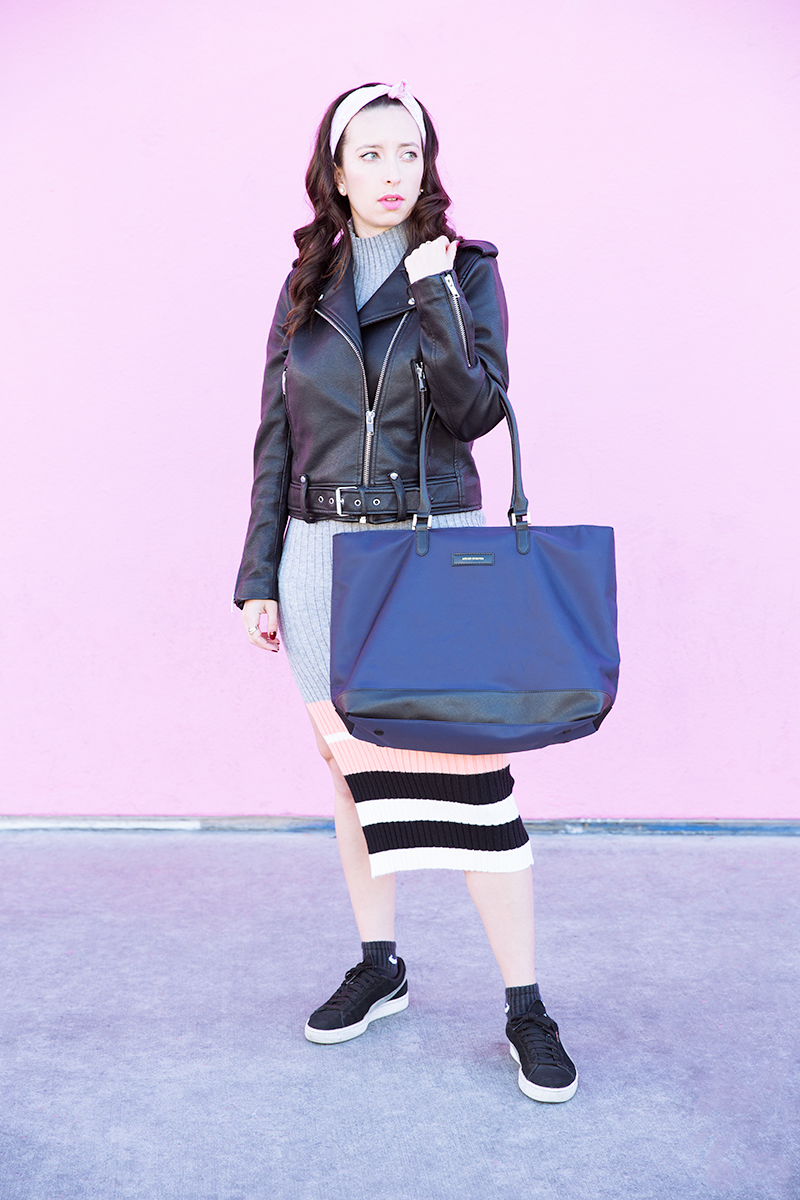 The Perfect Travel Tote – Archer Brighton
Isabel Tote
I'm featuring a travel tote from Archer Brighton which the more I use, the more I love. I'm using the Isabel Tote in Navy. It's really the perfect day tote to carry everything you need, great for meetings as it will fit your laptop or iPad, and also a wonderful bag for travel. Archer Brighton quotes, "Bags with a work life balance", and it's really spot on.
Pockets
This travel tote has tons of pockets for makeup, cell phone, and keys, including a key ring inside the bag so you can organize seamlessly. The zipper closure on top makes all your belongings secure. Another feature of the bag that I really like is the back pocket that has a zipper on the bottom, which if you open makes it easy to slide over the handle of your carry on luggage. There's more, the tote also has a longer (removable) strap so it can be used as a cross body bag. I repeat, perfect for travel! I'm going to Sedona, AZ and Las Vegas, NV next month and can't wait to take my Archer Brighton tote along. Maybe in one of the next posts I'll give you a few tips on packing light, but staying fashionable! Do you have any trips planned for the new year?
New Year
I've started the new year off wonderfully, as I hope you have as well. The break from the blog and photographing was much needed to re-arrange priorities and figure out moves. I'm rebranding a bit on the blog. I started a new instagram @nomadmoda so I can share my outfits with you just on there, and will continue sharing my photography work on my @deenadanielle instagram. The decision to separate the blog from my photography business was to try and share content to the right audience. I'm now back to regularly scheduled programming, and plan to share an outfit with you weekly here on the blog. I have some more collaborations coming up, so stay tuned! For those that appreciate both businesses I hope that you continue to follow both journeys!
Shop This Look:


Photography by: Saad Hameed