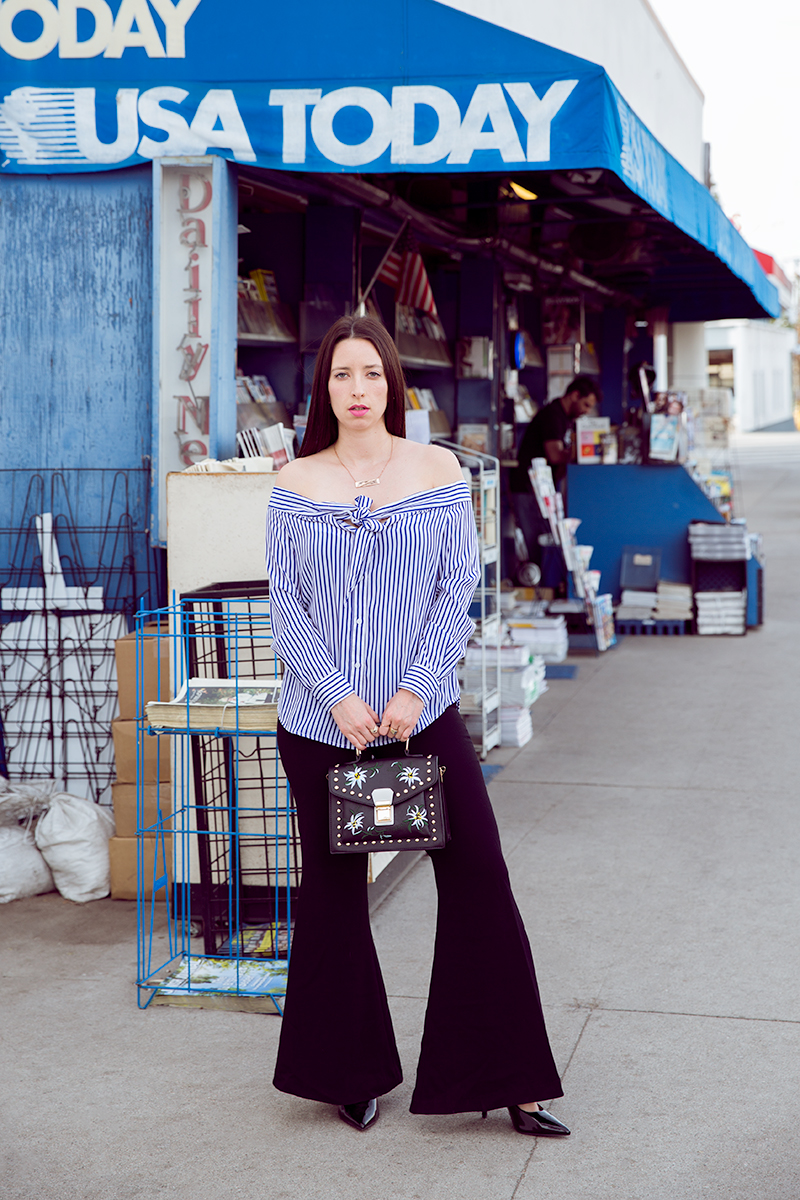 Ventura Blvd
Mid-week, how's it going? I took a little break from working yesterday to walk around Ventura Blvd in Studio City, stopped into some shops and stopped at this Newsstand. It feels so vintage to me, I guess the reason is that so many people (for better or for worse) receive their news via the internet and social media like Facebook and twitter now. It's instant and accessible.
I also stopped into Cross Roads Trading Company, Wasteland, and Barnes and Noble bookstore. Who doesn't love these stores? I also grabbed a cream cheese blueberry croissant and a coffee at this local spot. It doesn't really have a name, just says, "Croissants, Donuts, Coffee", seemed like a good plan to me. It was so delicious. Croissants will be the death of me!
The top and purse from this look are from Le Tote. The pants from Zara, wearing my grandma's rings, and necklace and earrings from Siku Jewelry. Siku Jewelry will be at Artists and Fleas in Venice on February 10th so be sure to stop by and check them out to find the perfect V-day gifts!
Are you following me on IG yet? NomadModa
Shop This Look:


Photography by: Saad Hameed
Edited by: Deena Danielle