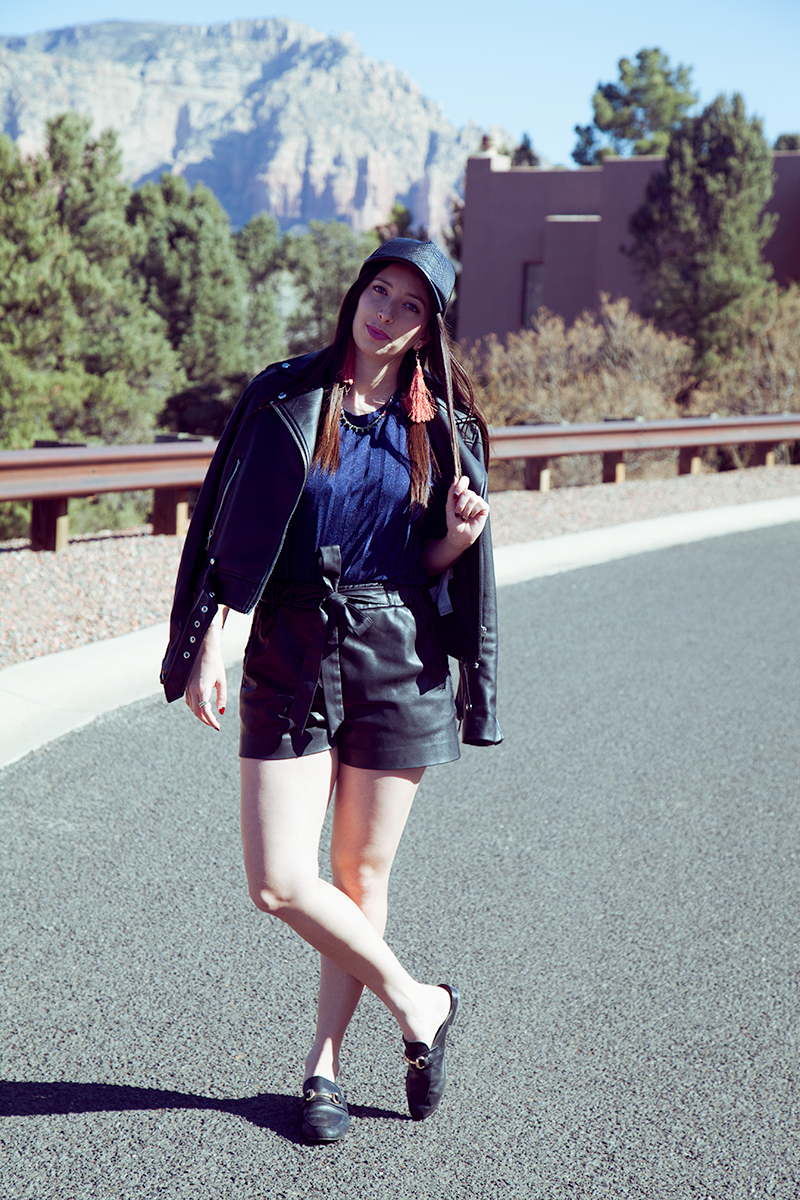 Sedona, Arizona
I was recently in Sedona, Arizona. I went on a short trip with my mother. Sedona is an interesting place. What makes it so beautiful is the red rock, as seen in the view behind me in these photos. It makes up a lot of the little town. The landscape is said to have energy vortexes that you can feel when you are there. I don't know if it's true. What do you think?
What I do know is that there are amazing hikes. In fact, I did one of the most difficult that I've ever done called Cathedral Rock. Which I got lost on actually because I went off the path. It's not very clearly marked and I was walking alone. It was a little scary. I felt like I had an "Into the Wild Moment", unintentionally of course. Luckily, my mother speaks to everyone wherever she is. She was at the foot of the trail because she had decided earlier on not to continue. Some people that were hiking up had spoken to her on the way and she told them she was looking for me. They shouted to me from the trail when I was looking lost and I found my way back.
There is also a great little hole in the wall Mexican joint in Sedona called "Maria's" that has amazing enchiladas and salsas. Sedona is pretty quiet so it's a good place to relax for a few days, just what I needed!
Wearing blue again, surprise surprise! I promise to start incorporating some other colors into my wardrobe.
Shop This Look: