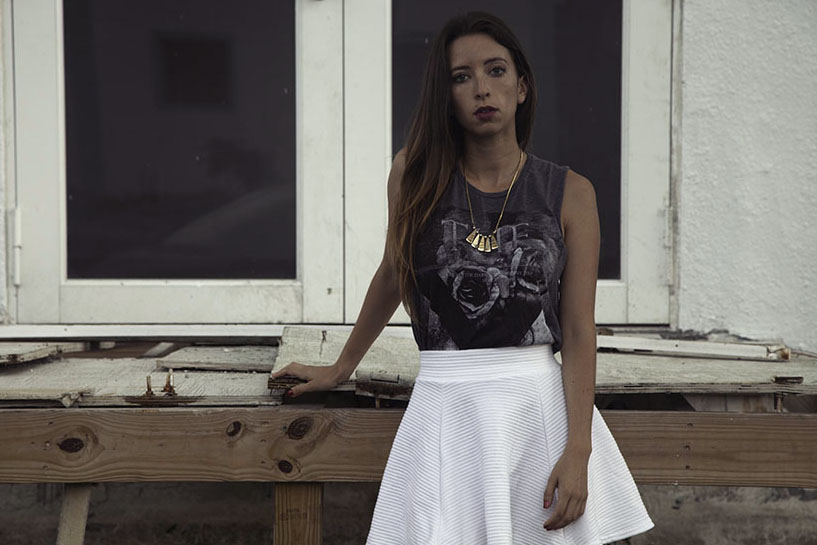 The End
I've been in Miami for a while now. I have been enjoying it immensely. I love being able to walk down to the beach from my little apartment, and there are always new parts of the city to explore.
I'm trying be present in these moments as my time here is coming to a close because I know these days won't come again (well said by my wise grandmother). Somehow I find myself more aware of and grateful for people and places when I know I'm leaving them. I will be on to the next destination soon but who knows, maybe I will return to Miami at some point. Change is an inevitable part of these human lives. It's the end of one phase, and the beginning of a new stage, that I look forward to and will embrace in the next two weeks when I leave the USA once again.
One evening as the sun was starting to settle on the horizon I walked around my neighborhood and found this crumbling deck. I thought it was fitting for my mood that day and the outfit I was wearing. Both the top and skirt are from H&M. The shoes are from InBox in Iowa City, and the necklace from a thrift store. It's simple but the outfit still makes an impact while being comfortable. I wore it out to Wynwood to have dinner with Anastasiya, whose photographs you can see in the previous post.
Shop This Look: