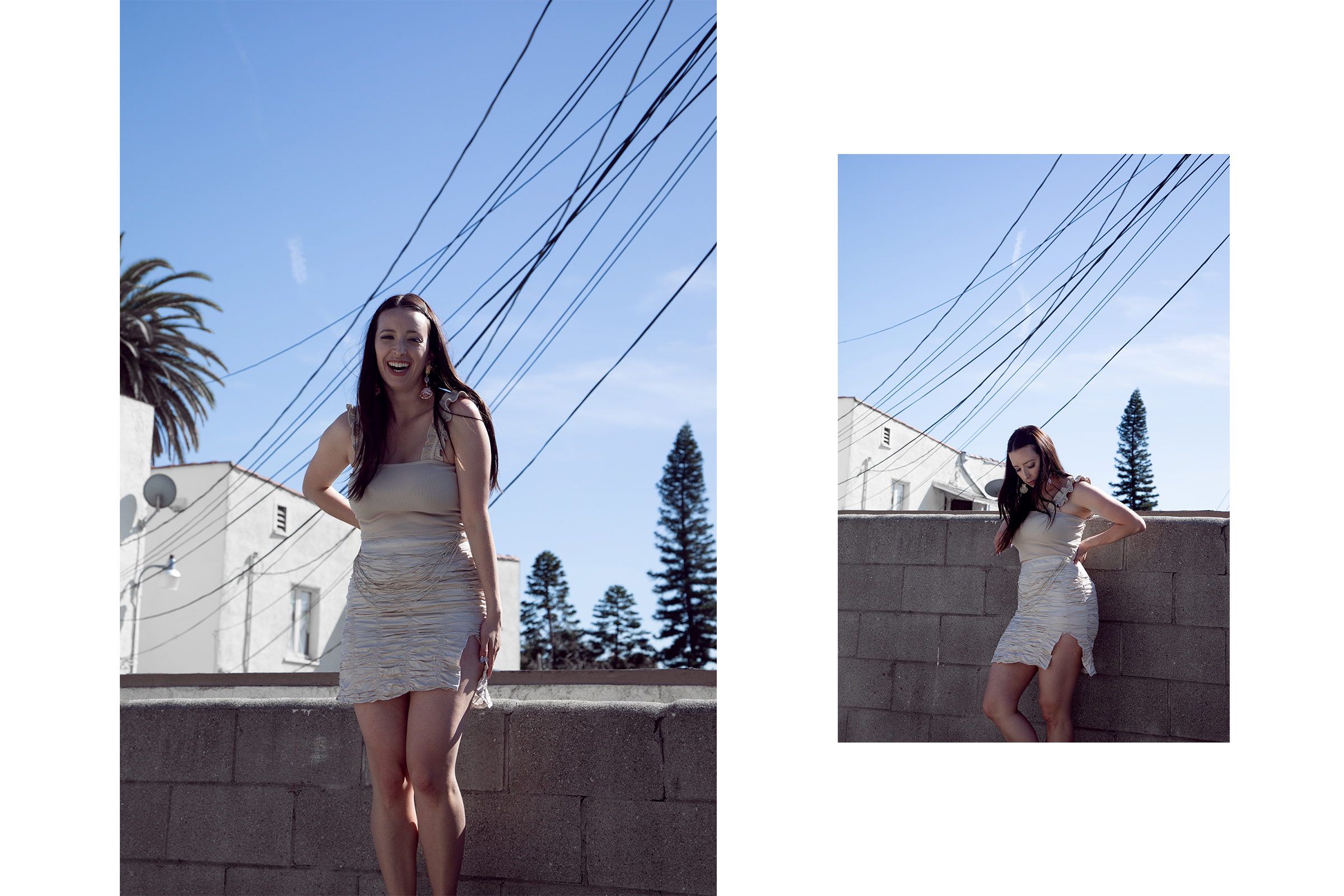 I created a DIY skirt! It's so much fun doing these types of projects.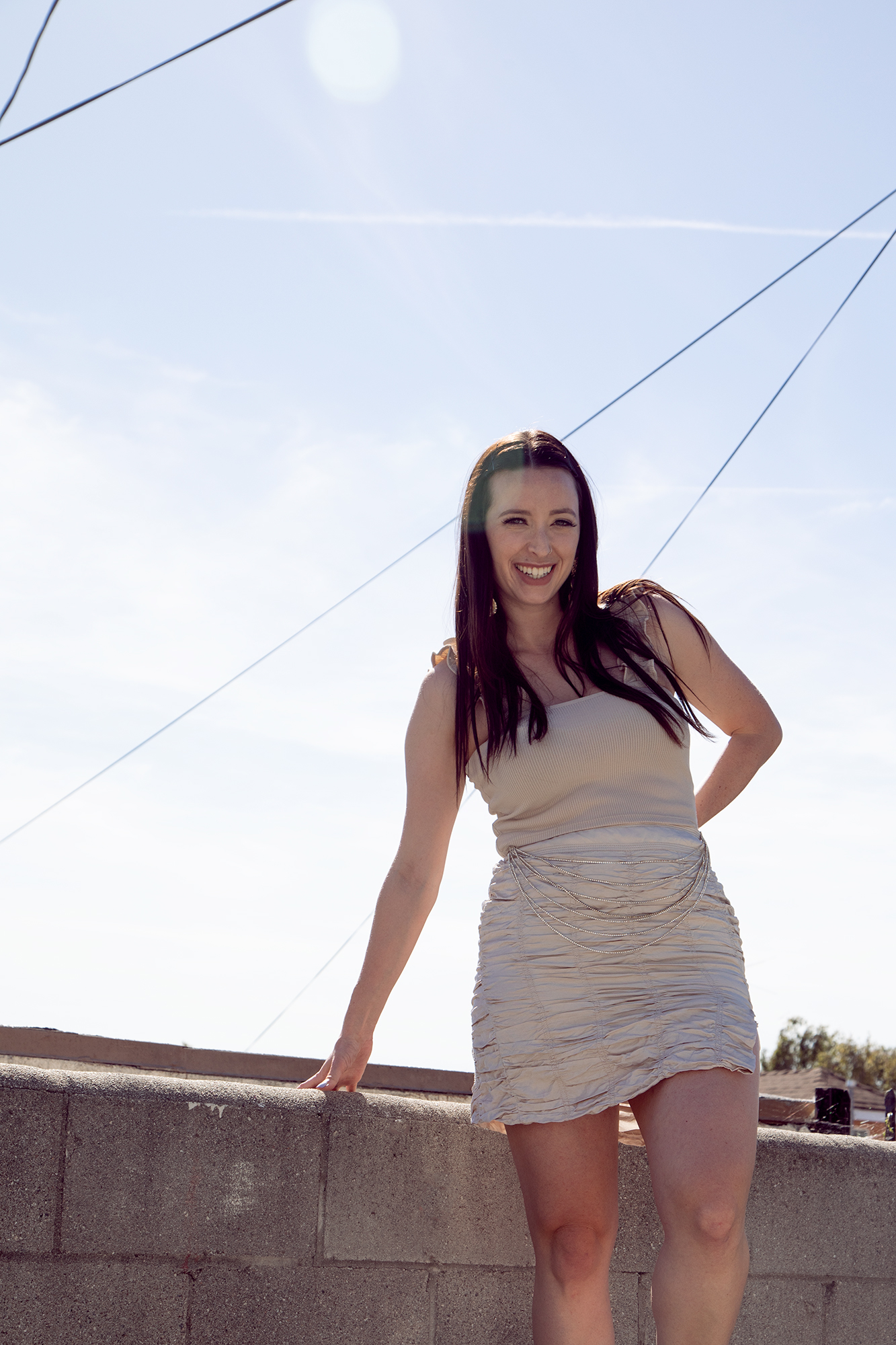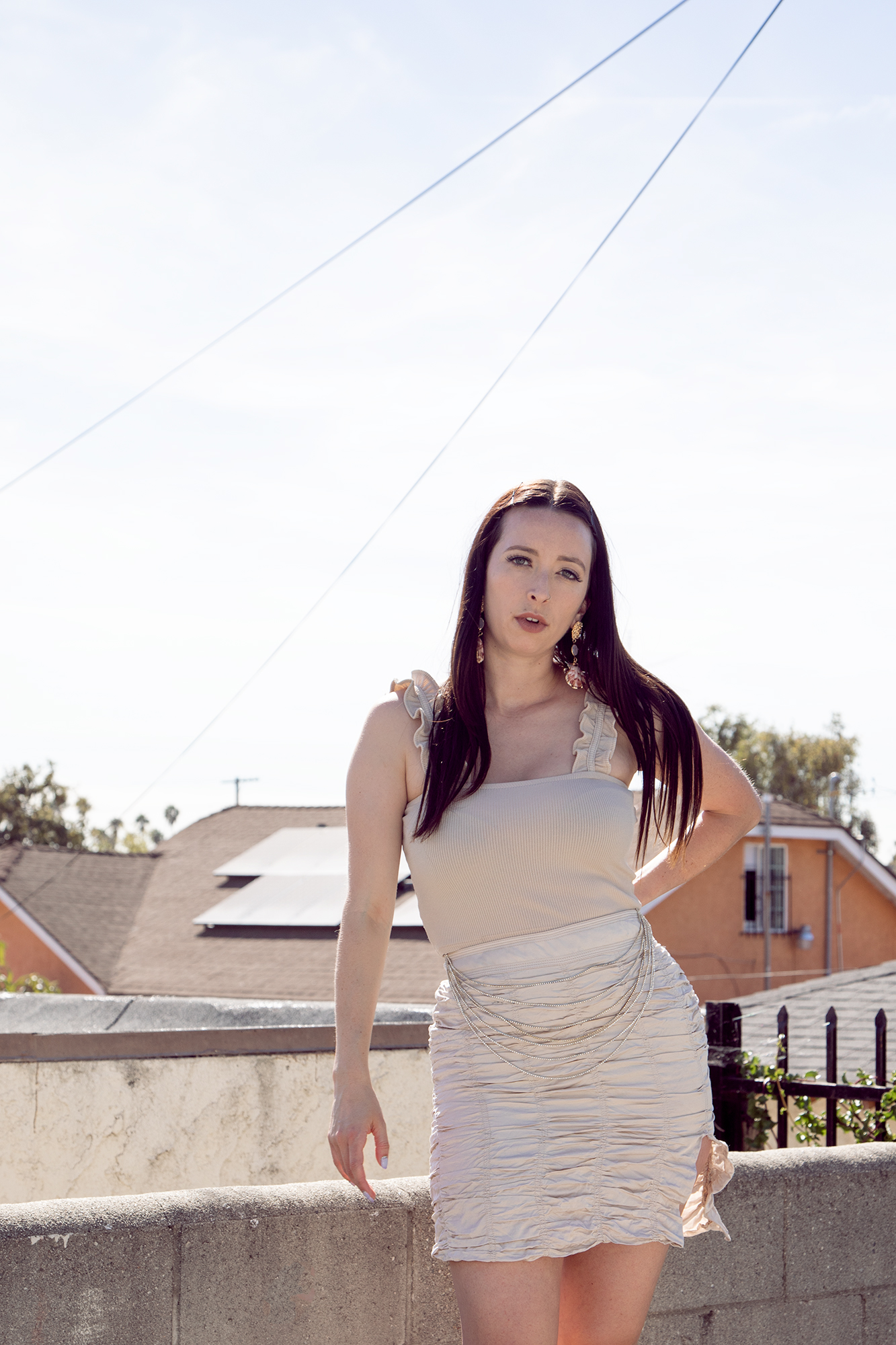 I know I've mentioned this before on the blog. When I was younger my mother always encouraged me and my siblings to be creative. I have her to thank because she never let us just stew in front of the T.V. She got us into scrap booking, collaging, sewing, writing, and so much more. We didn't have cable when I was younger. She wouldn't allow it. Although that the time I was really upset that I couldn't keep up with my favorite show the Wild Thornberry's (90's baby). Do you remember the show? I realize that not having a T.V. with cable benefited me so much in the long run!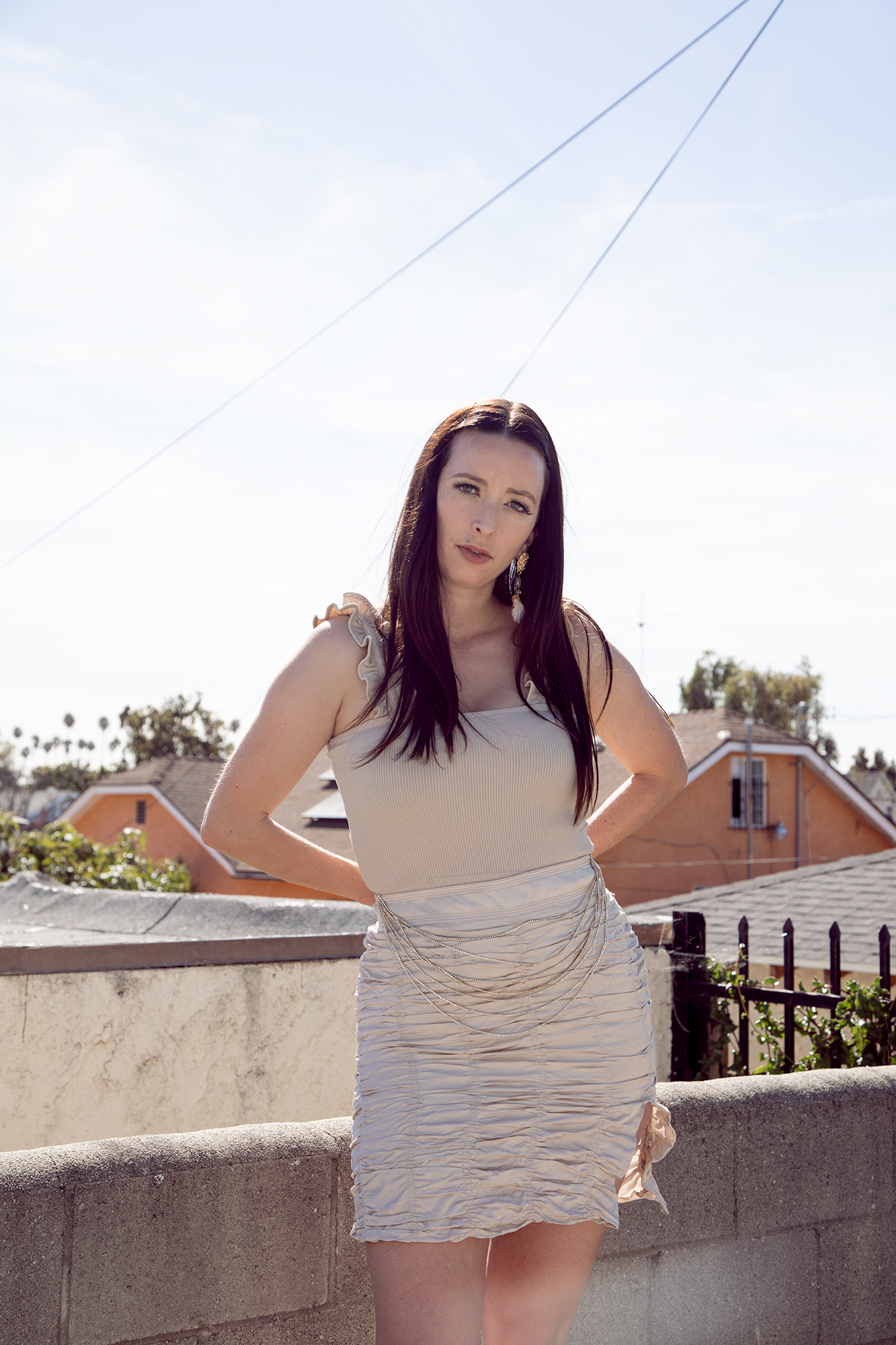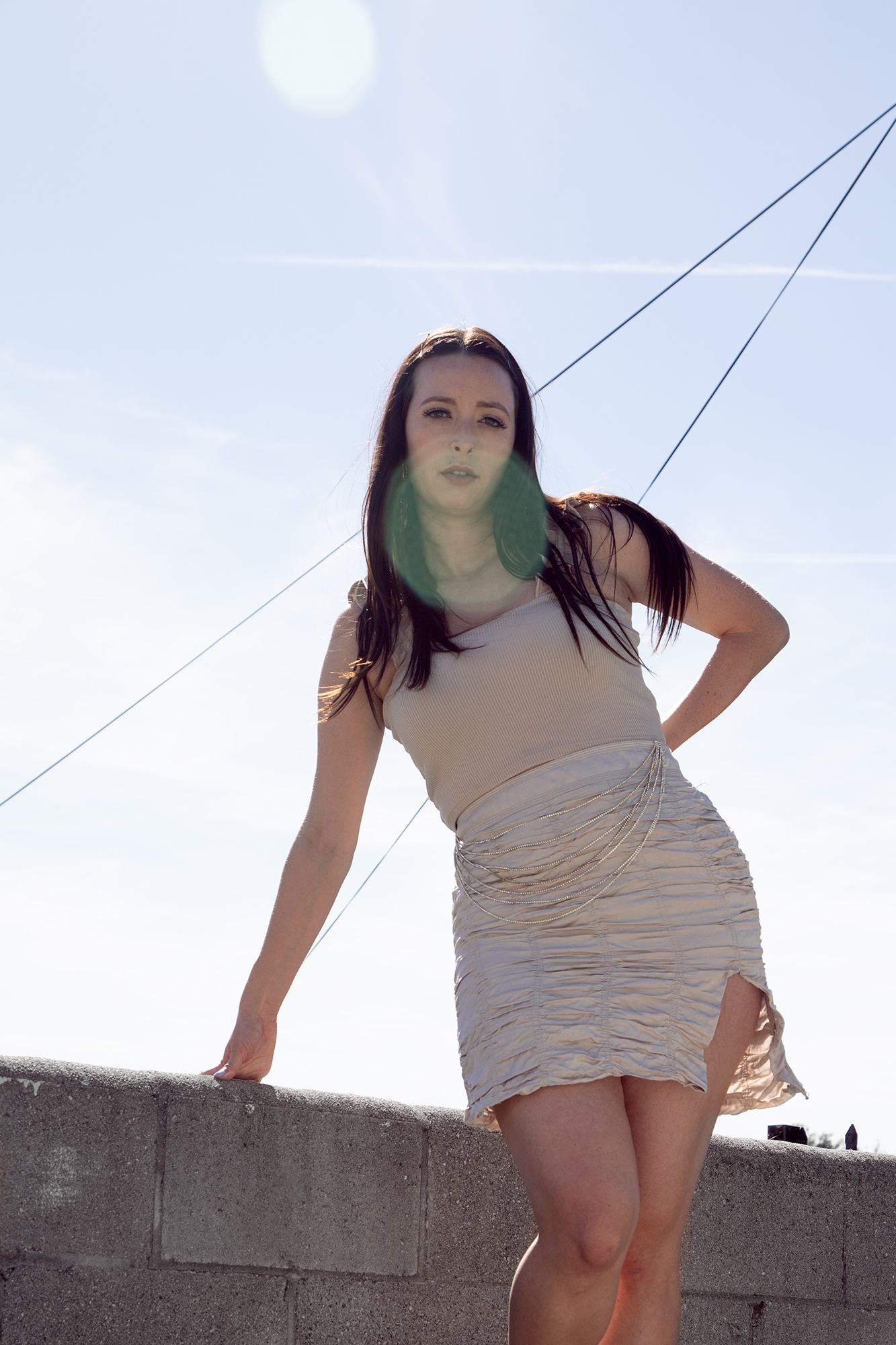 I still love to be creative in anyway possible (if that's not already clear haha). One of the things that I love to do is so recreate thrifted items a.k.a. thrift flip. I got this skirt at Goodwill in Los Angeles for a few bucks. Although there was nothing really wrong with it and it fit decently I figured I could make it cuter.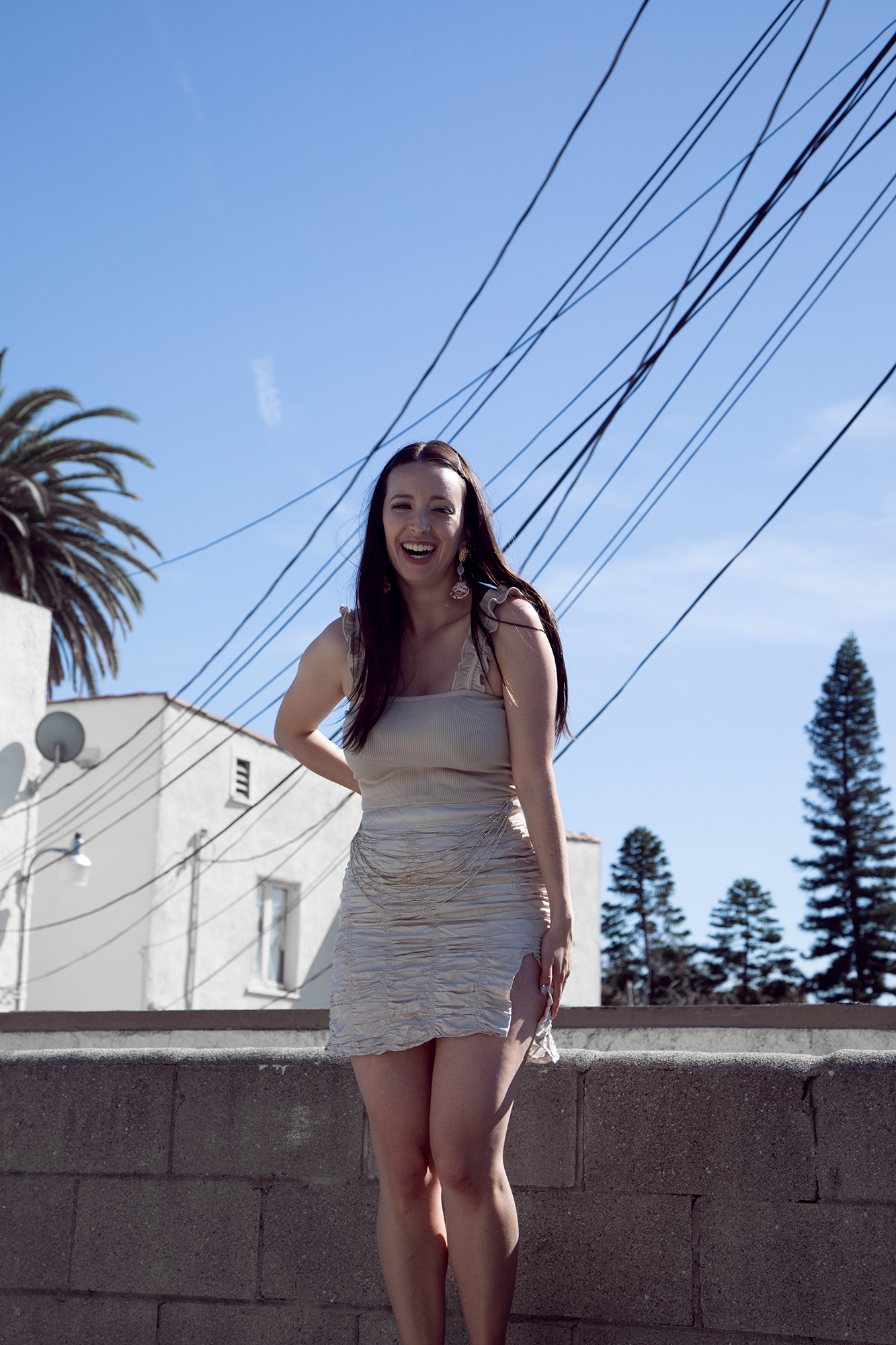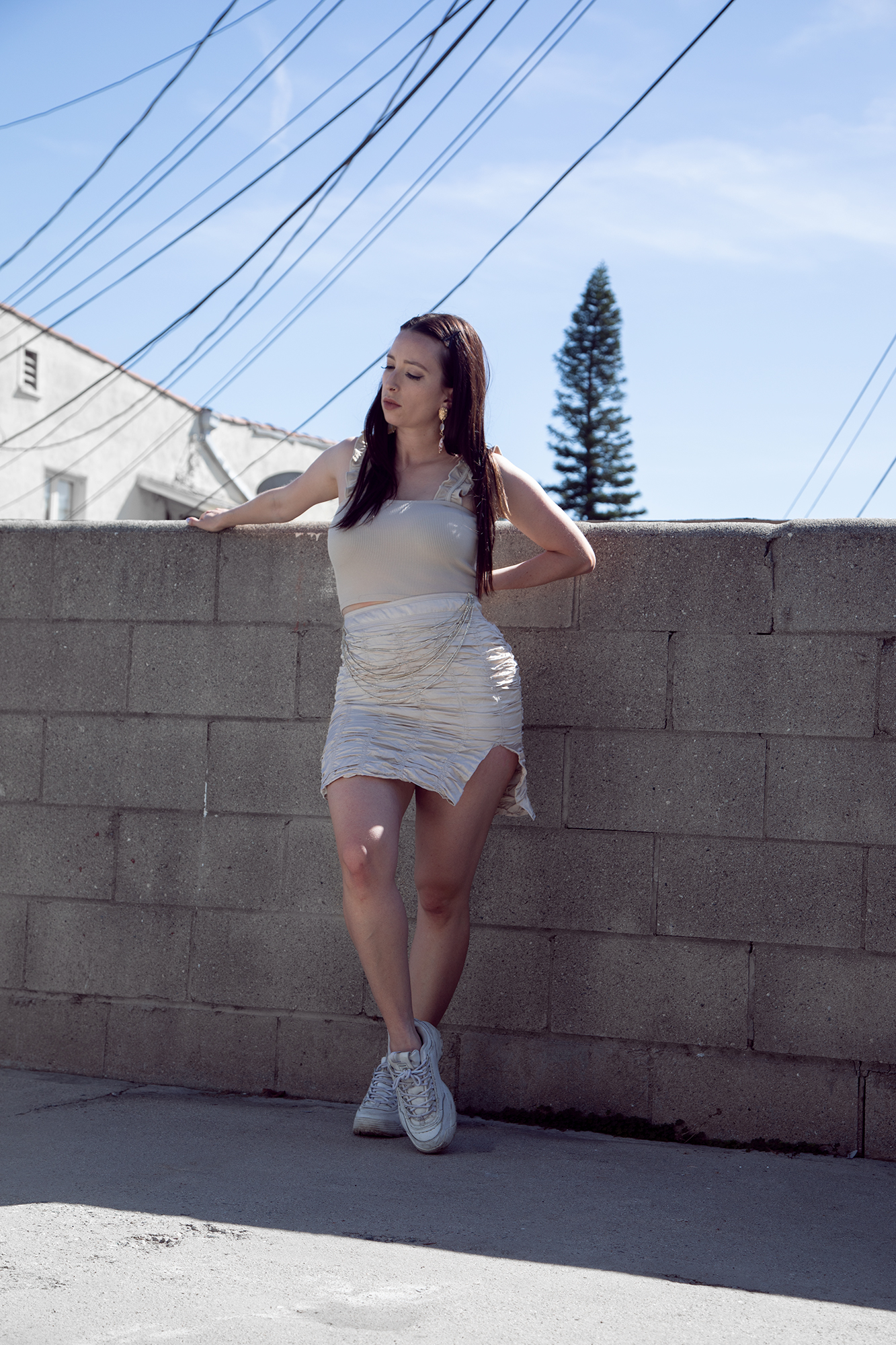 I shortened it just by cutting it with some scissors and making a slit. Because I don't have a sewing machine I just glued it to create the hem with e6000 glue from the craft store. I then used some string rhinestones that I've had left over from my Ariana Grande Blazer DIY to create a little belt.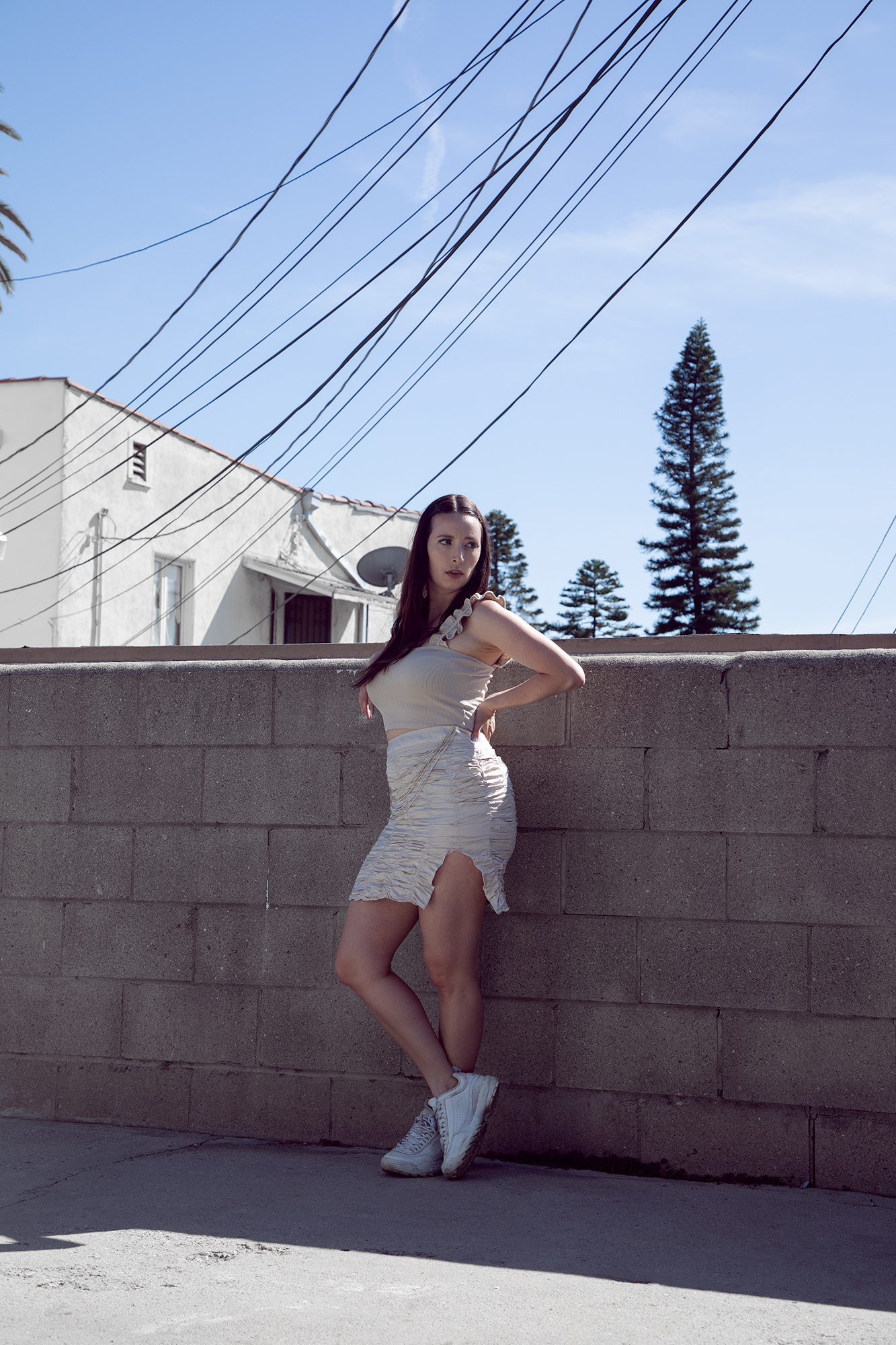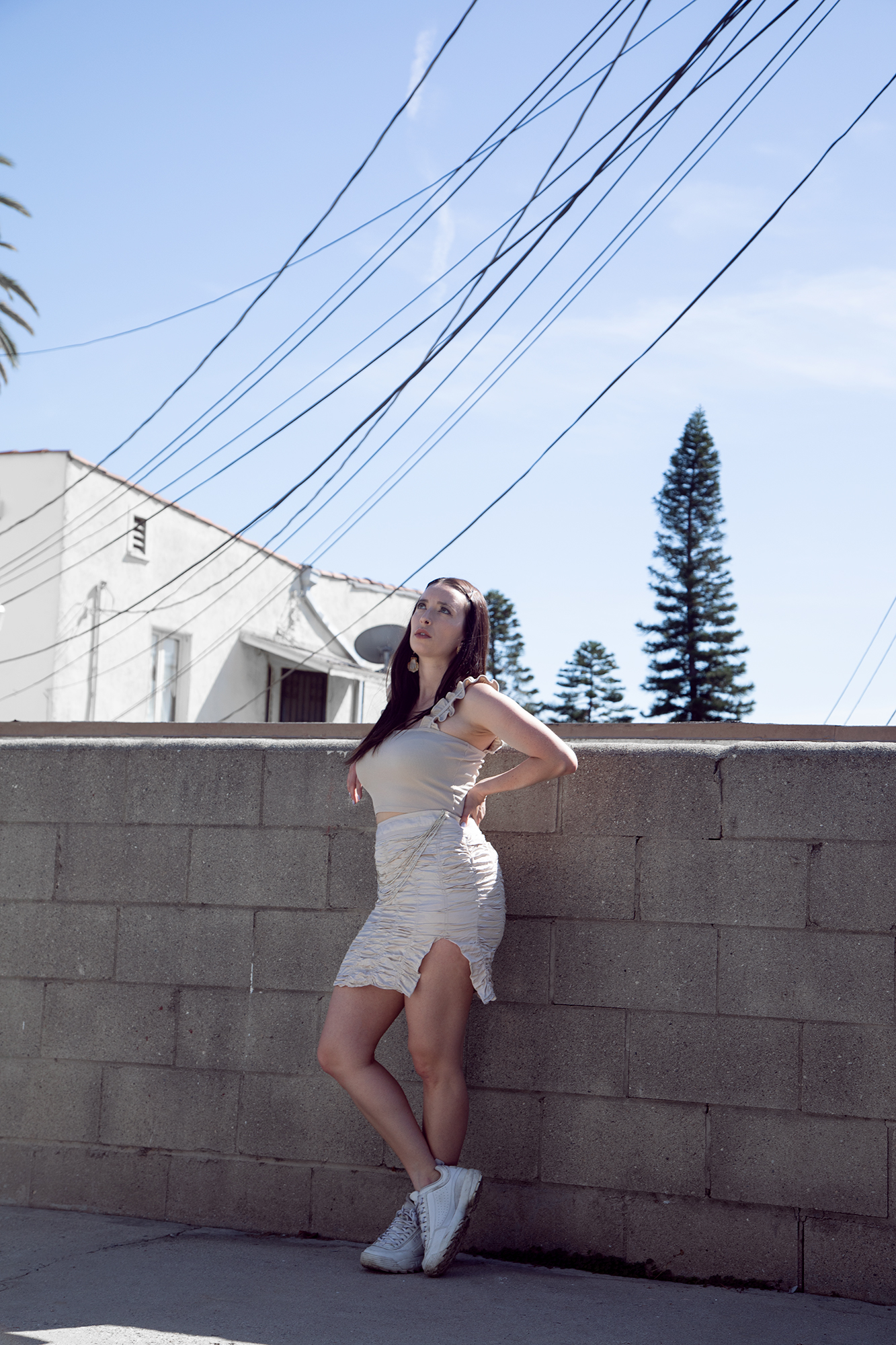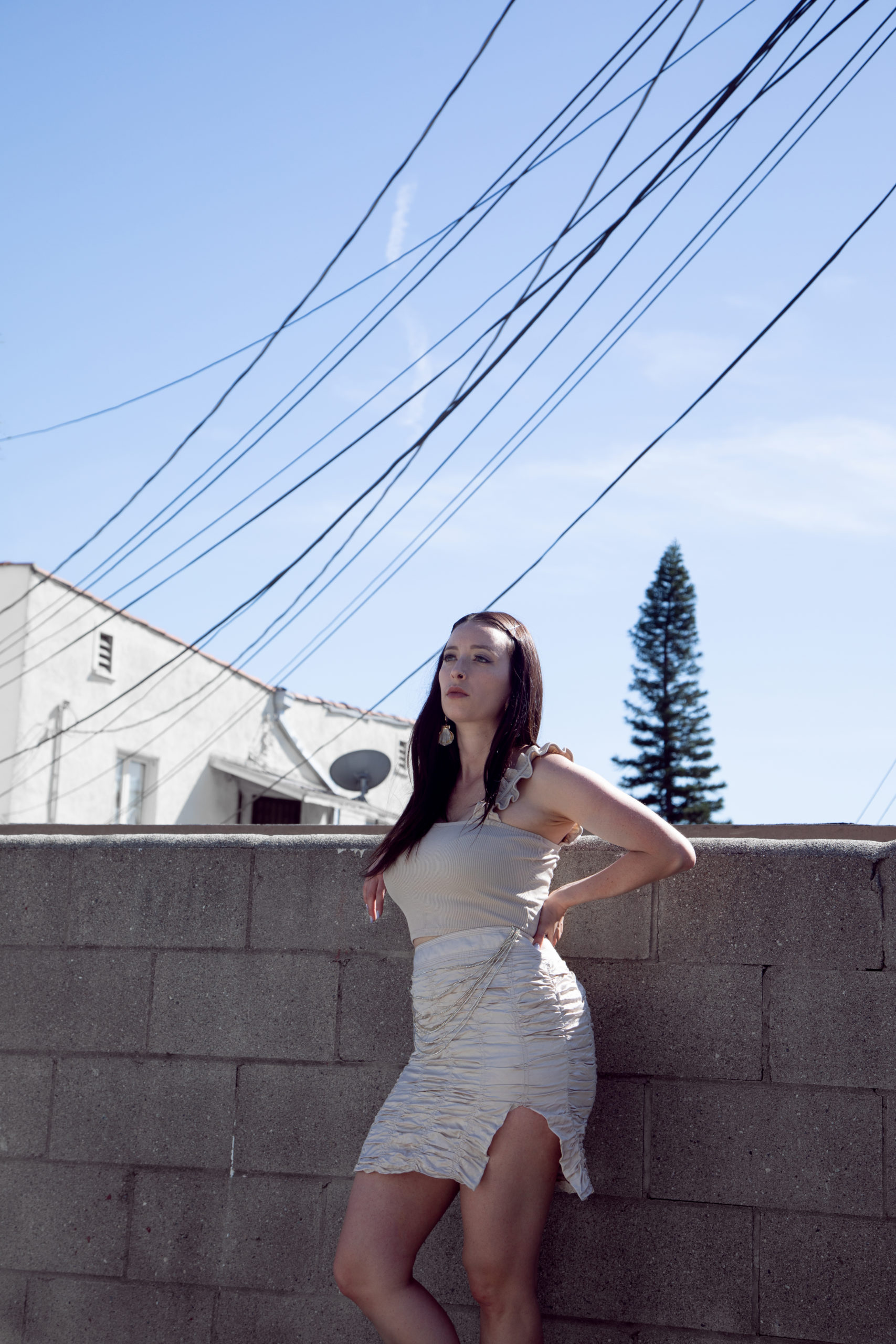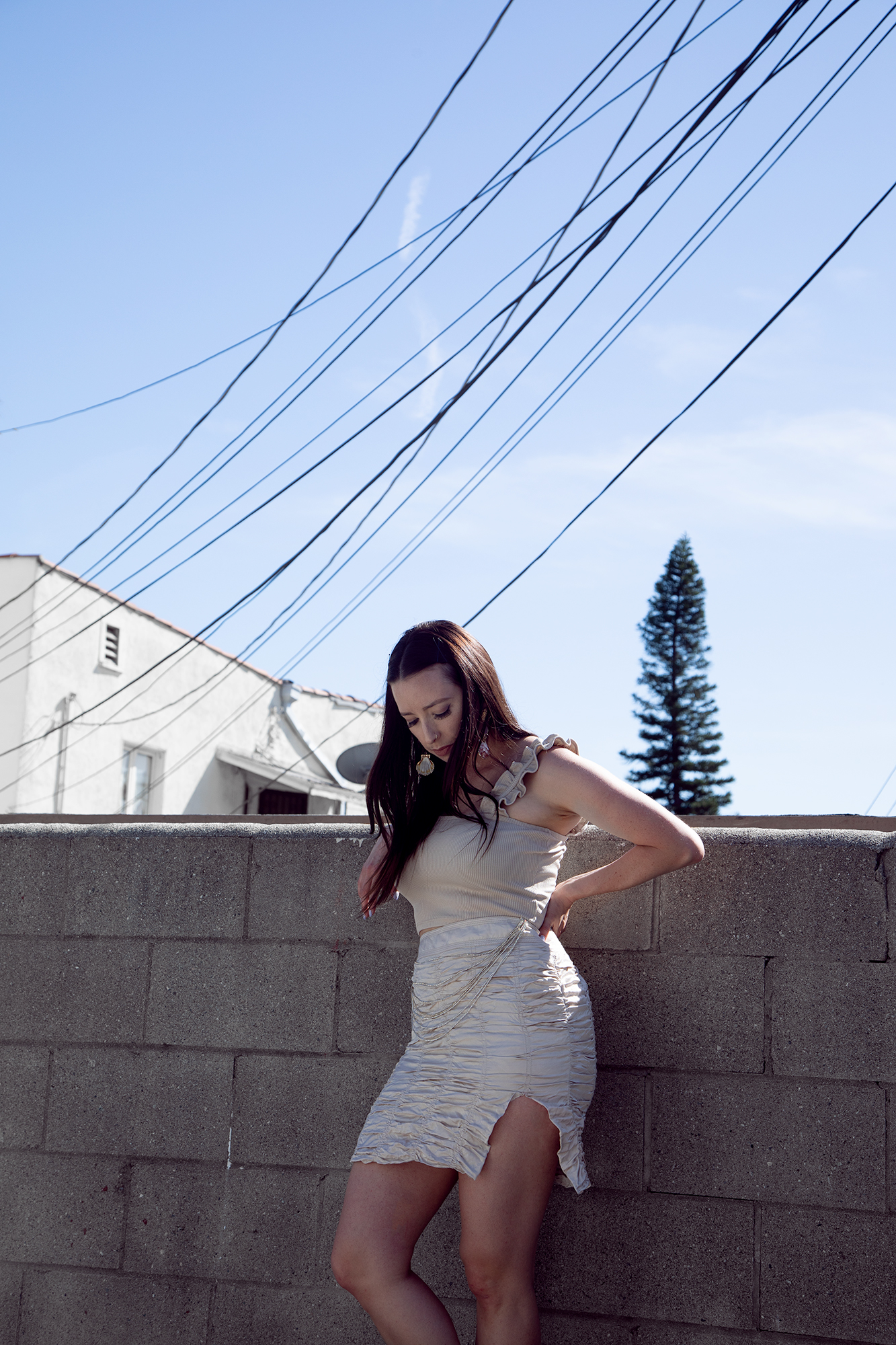 This DIY skirt turned out rather well I think. I paired it with a crop top in almost the same color for a monochromatic look here. What do you think of the skirt? Do you think I should do more of these DIY's? If so comment below to let me know!