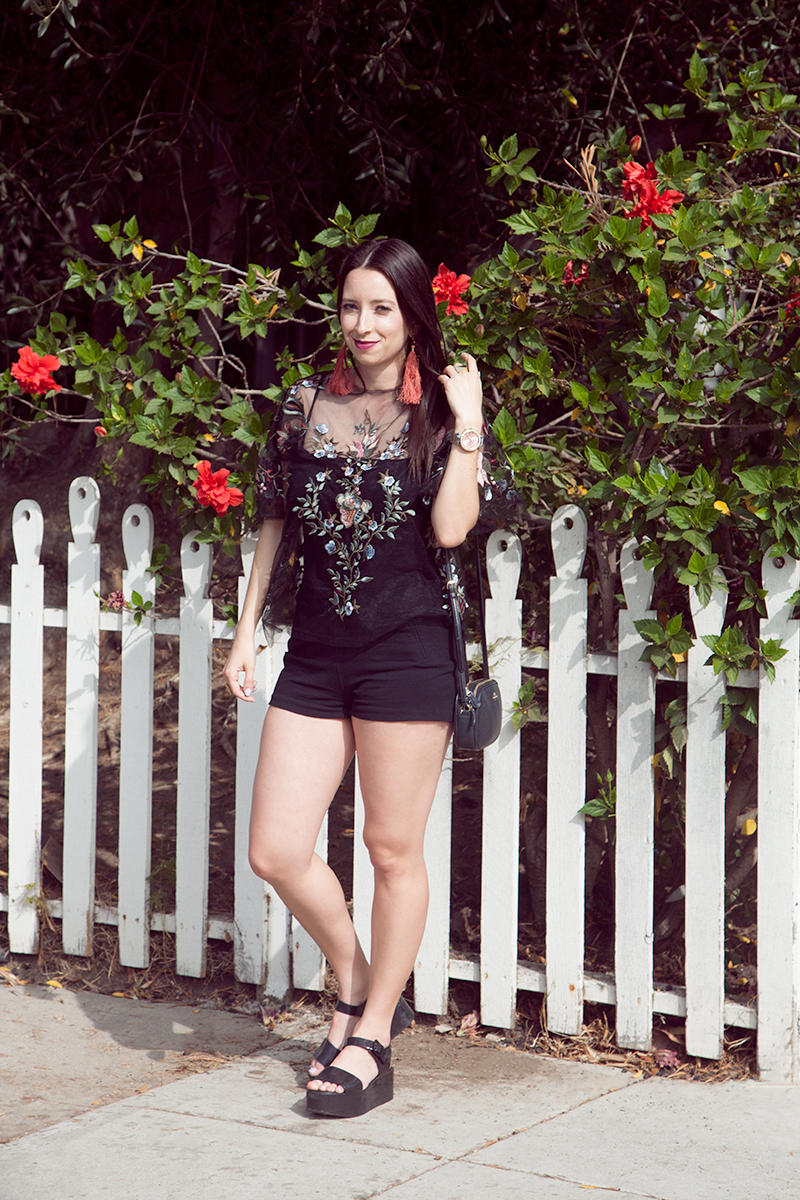 How to Wear a Mesh Blouse – Embroidered Part II
Some of my favorite things are embroidery, and tassel earrings. I love this blouse because it's so versatile. You already know how much I love versatility when it comes to clothing pieces. This mesh embroidered blouse can be worn with shorts as seen here, a fitted skirt, jeans, or a high waisted pant and heel.
See Part I of my embroidered looks here also featuring tassel earrings. I'm back in sunny Cali after the holiday and I couldn't be happier. Sunday's are my favorite day of the week because in L.A. there is always thrifting, farmers and flea markets, and hikes. How will you spend your Sunday?
Shop This Look:


Photography by: Mollie Stone