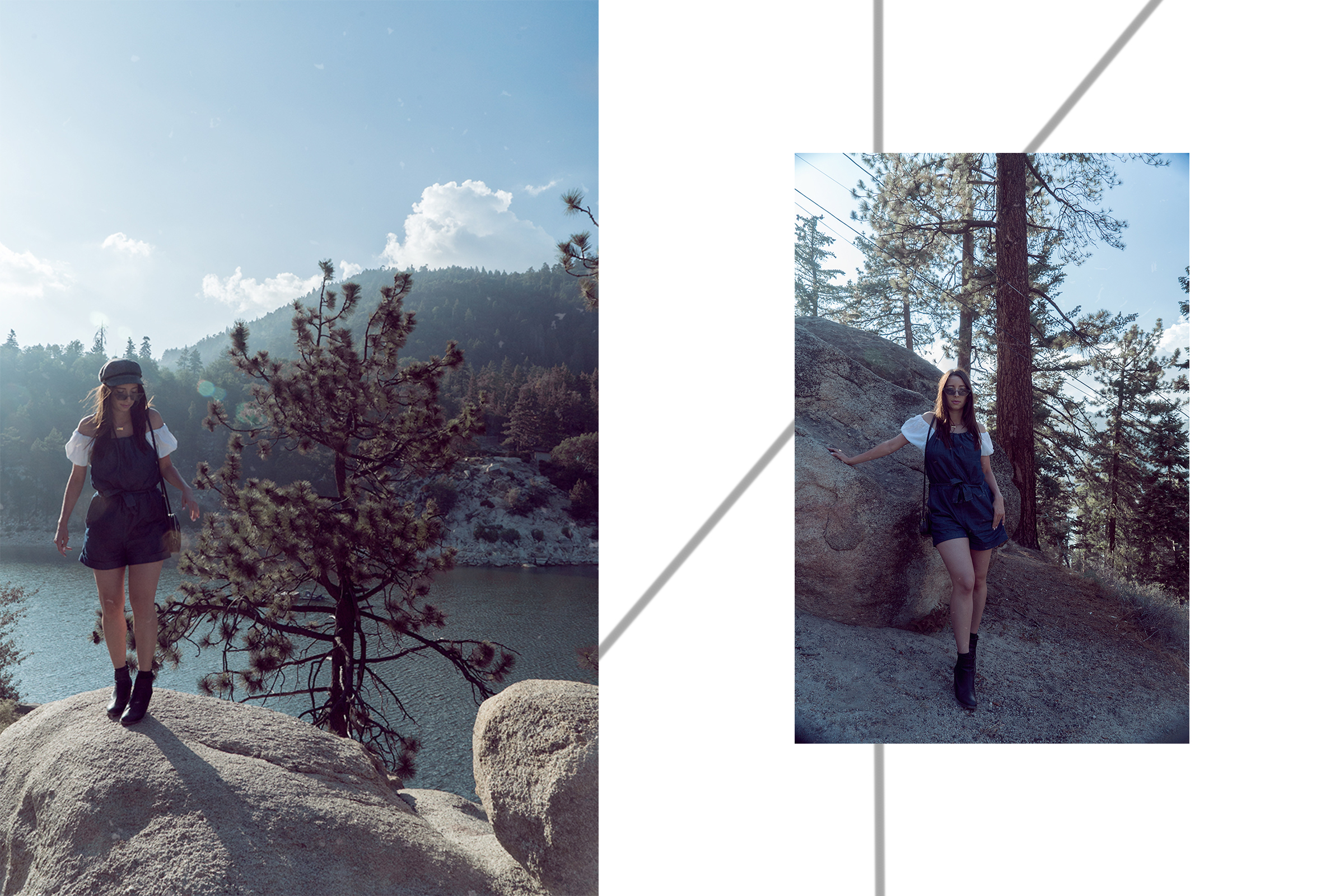 I went to Big Bear, California this past weekend for a little trip away from the city. It's about 2 hours from Los Angeles. We left on Friday morning and came back Saturday evening. It was a great get-away. Let me tell you all about it, so if you're feeling like getting out of the city for a bit you know what to do!
We left at 10 a.m. on Friday so that we didn't hit any traffic, arrived to Big Bear at noon, and had a picnic by the lake. We rented a kayak and paddle board and went around the lake for two hours. Then, we went to check into our lodge on the other side of the lake. It's a really gorgeous drive, although you have to keep your line of vision straight ahead, because it's a winding road and easy to get dizzy. We stayed at Fireside Lodge, a cute hotel which has a fireplace in each room.
We freshened up and headed to dinner in The Village. From where we were staying it was only a 10 minute walk to all the restaurants and bars that The Village had to offer. We ate at Oakside Restaurant, and shared 3 appetizers. They had macaroni tater-tots, brussel sprouts with siracha cream sauce, and a veggie flat bread with artichoke hearts. We had brought a bottle of wine from home so we went to sit on a dock over the lake. I saw a shooting star!
The next day we went on a hike called "Castle Rock", and then drove the two hours back home mid afternoon to avoid traffic once again. Big Bear might be known for their winter sports, but it's also so nice in the summer. I totally recommend the trip.
Shop This Look: