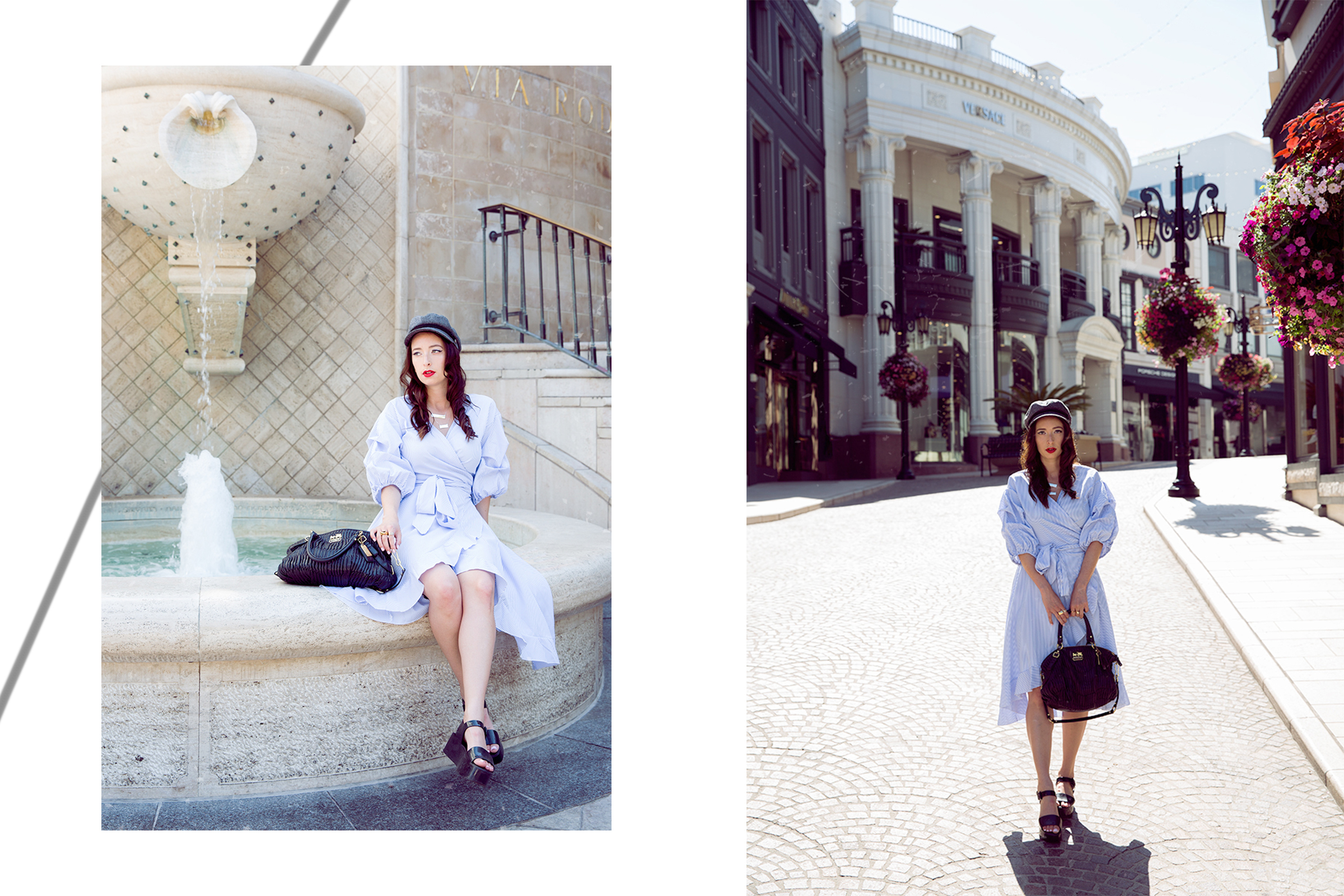 Tips for Shopping Amazon Prime Fashion
Believe it or not this beautiful blue wrap dress is from Amazon Fashion and I got it for only $22. I have some tips for you for when shopping from Amazon Prime Fashion. It's not always easy when you can't try things on, and see color in real life. There are some steps to take to make sure your item is what you expect, that it will fit well, and you'll be happy with your new purchase. If you follow these tips you shouldn't have much trouble!
Firstly, if you haven't signed up to Amazon Prime yet, it's worth it. It's only $10/month and there are so many things you can order which streamlines your shopping experience. Make sure that when shopping the items are all Amazon Prime. There is a button you can click in your account so that you're just shopping prime items. You want to be sure you're perusing prime because that way you will receive your item(s) with free shipping in 1-2 days.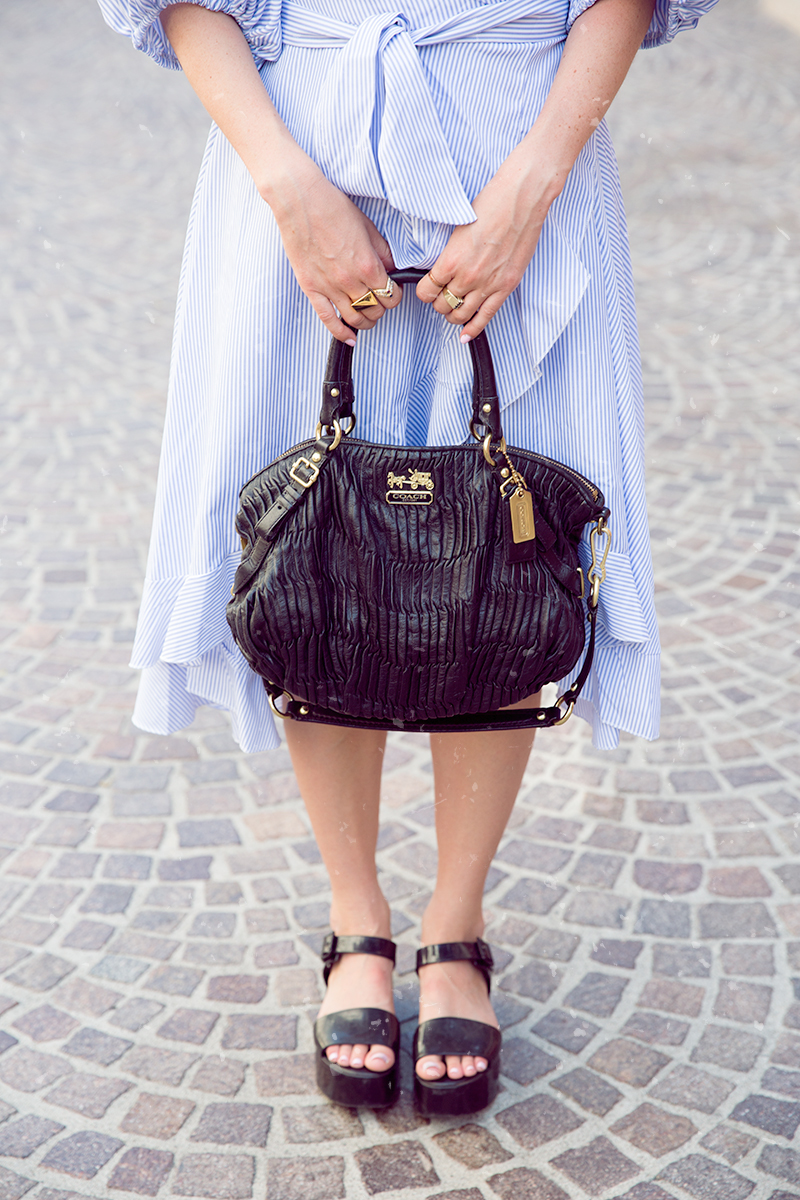 Secondly, make sure that the item has free returns! This is important because you don't want to have to jump through hoops if an item doesn't fit correctly, is the wrong color, or just wrong over all. Hopefully it doesn't happen to you, but mistakes can be made!
Thirdly, when you're thinking about what size you should order, check the Amazon sizing guide, and the sizing guide for that item if there is one. You should also read reviews, and see what people have said about sizing and comfort. I always go a size larger if I'm not sure what to order. I'd rather have my clothing be a little oversized (it's in style anyway) than too small, and not be able to wear it at all!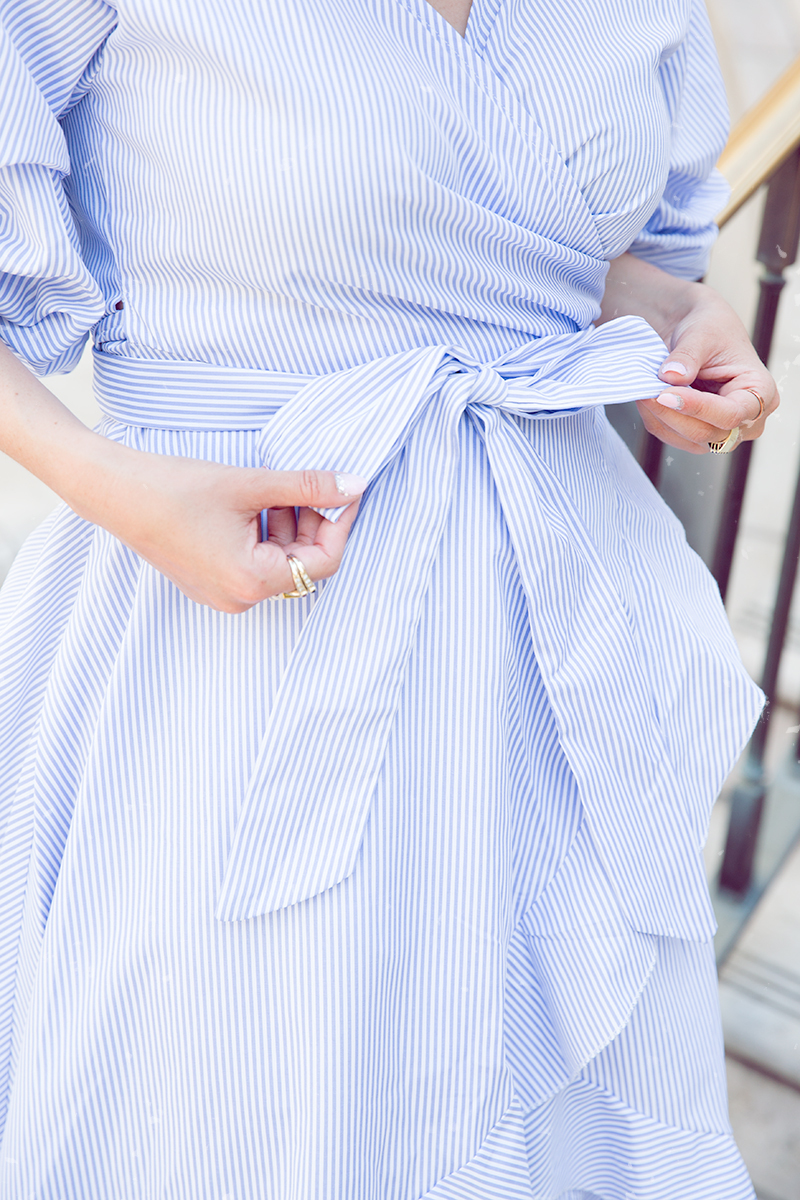 I've gotten some other very cute items from Amazon Prime Fashion here and here. Do you have any tips when shopping on Amazon or just online? How do you make sure you'll be happy with your item?
Shop This Look:
Shop Blue Wrap Dress here