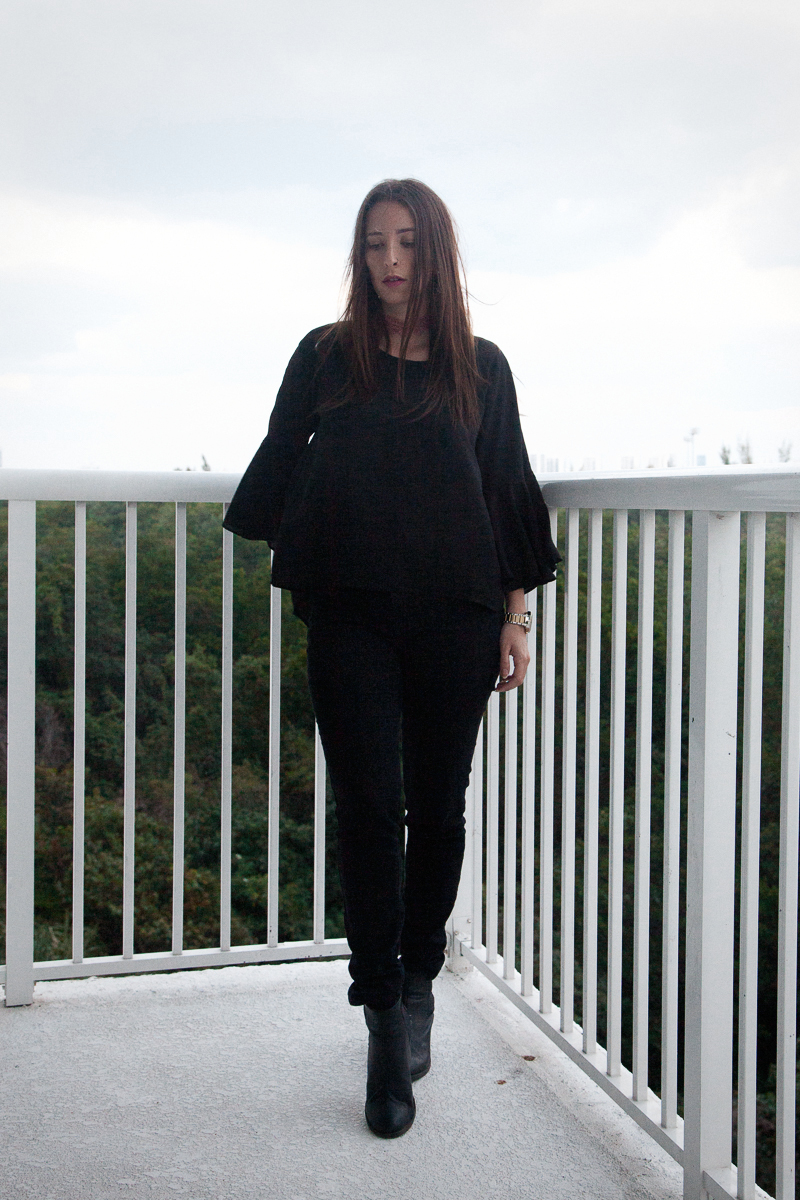 All Black Everything
With all the craziness going on sometimes wearing all black is the most sane thing to do. With accessories you can easily dress up or down. When I'm running around from shoot locations, to studios, errands, and to meet friends for drinks it's so versatile. I love the sleeves on this blouse and am getting so into chokers to accessorize almost any outfit. I swear, they make you look fab no matter what you have on.
I hope everyone has had an incredible weekend. I know I've definitely needed the break that it has allowed me. I've been shooting the past couple weeks like crazy. I've been photographing a lot of models, headshots, weddings, you name it! It's been non-stop. I love it, but it hasn't given me much time to get very creative with my outfit posts. I had gotten a remote control trigger for my camera months ago when I bought some studio equipment, and hadn't even had the chance to use it until the other day. It makes photographing outfits for the blog a lot easier! So hopefully you will be seeing more outfit posts, along with my photography posts. Feel free to also check out my photography portfolio website to see more of my work.
I have 4 shoots set up for this week and I have 2 editorials that are finished, but I'm unable to share with you yet because we're waiting on publications. I have other unrelated new projects to unveil soon that I'm very passionate about, both personal and collaborative. I'm almost sure you'll love them as much as I do, so please stay tuned for what more is to come from Nomad Moda!
Thank you so much for continuing to follow!
Shop This Look: