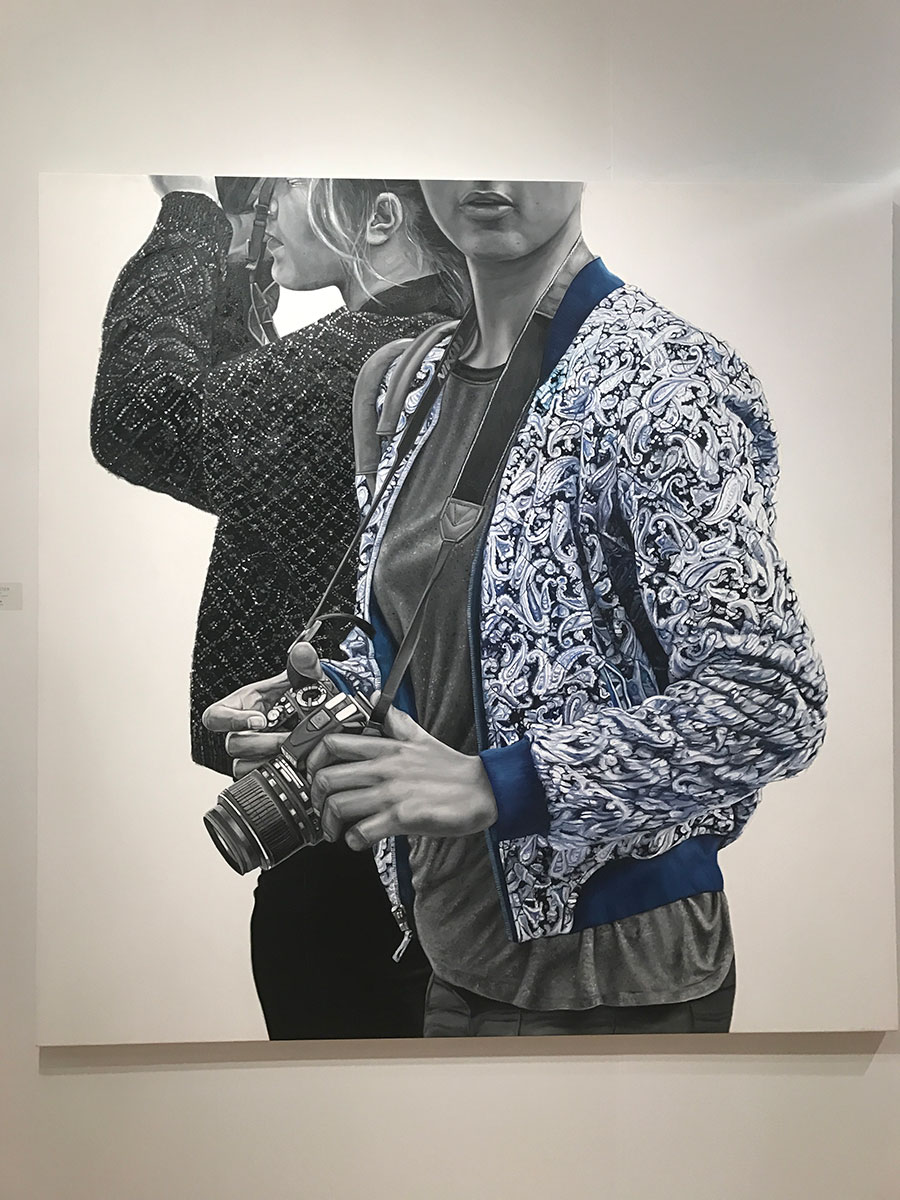 Art Basel 2016: Context
My friend and I went to the Context tent last night to view the pieces the many galleries had on display. Art Basel is in full swing all over Miami. I recognized a lot more work than last year, and more faces too. There's something now familiar about the events in Miami for me, and the excitement and chaos surrounding them. After living in this city for a little while you realize it's a very small world after all. I run into people quite frequently here. I saw my acquaintance Andrei from Kyoto, Japan who is representing his Gallery G-77 at Context. He has some of the most beautiful work from Japanese artists. If you get the chance I highly recommend checking out his booth and saying hi. He is so knowledgable about fine art and a joy to talk to.
I saw work by Javier Martin, canvases with neon lights attached. Gabriel Moreno, an acquaintance of mine from Madrid, is displaying some of his very beautiful illustration work (done with a Bic pen) at Scope. I plan to see as much during the week as possible. It's one of my favorite weeks in Miami. Art Miami, Aqua, and the Convention Center are on the agenda. We'll see how much I can fit in the week! What's your favorite Art Basel location?
If you like this post be sure to check out my other Art Basel 2016 : Convention Center & Wynwood post! There is plenty more art to feast your eyes on.