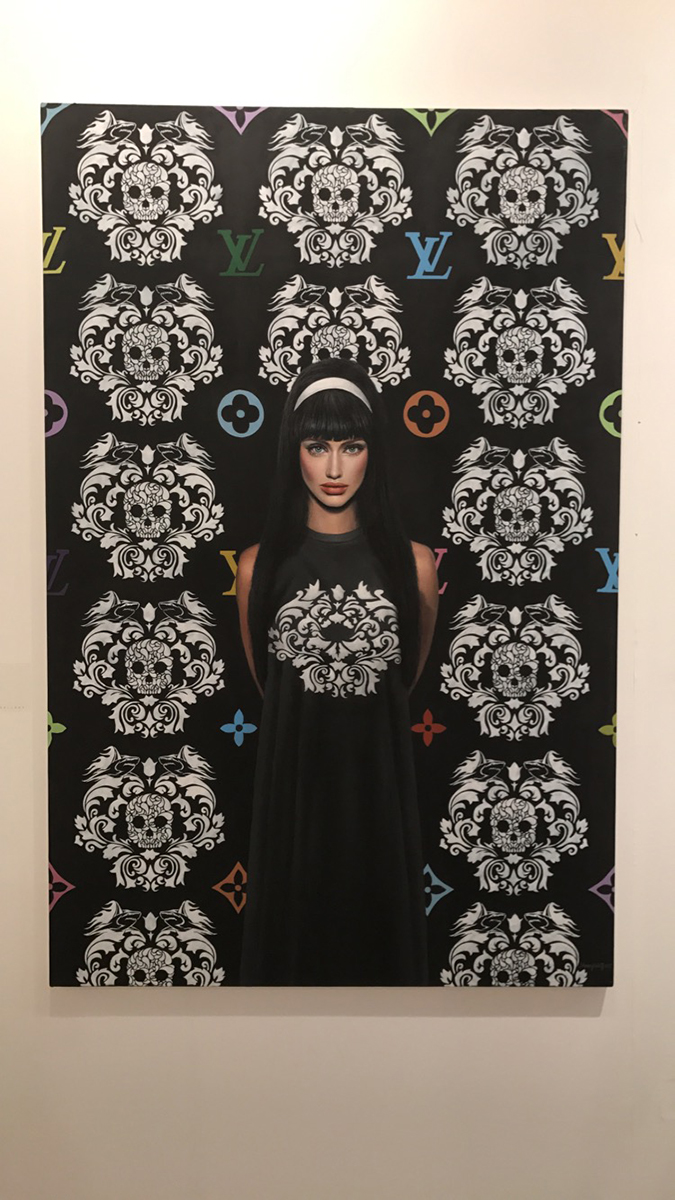 Art Basel 2016: Art Miami
Art Basel was incredible this year. I went to Art Miami, Context, the Convention Center, as well as many events throughout the week in Wynwood, South Beach, and Downtown. At Art Miami of course I spotted Dalí (my all time favorite) from a mile away. There was also work by Andy Warhol, Wayne Thiebaud, and Robert Mapplethorpe, but one of my favorite pieces was by Sherry Wolf, an artist I was unaware of until now.
Her works are large paintings. There are two above, the girl with bubble gum, and the girl in the black painting with a headband on. Perhaps I'm drawn to them because of their relation to fashion. I love the color combinations in each painting as well. It's intriguing how the subject is painted at a straight on angle. Not much of the art at Basel is something I'd like to look at everyday but these are pieces I would love to hang in my home.
Another impressing piece was the photo realist painting on a very large canvas of a young girl in a black jacket. My friend and I noted the reoccurring and very prevalent photo-realism theme. The fine art world follows trends, much like the fashion industry does. Which is your favorite piece? Comment below to let me know.
Be sure to check out additional posts from Art Basel!