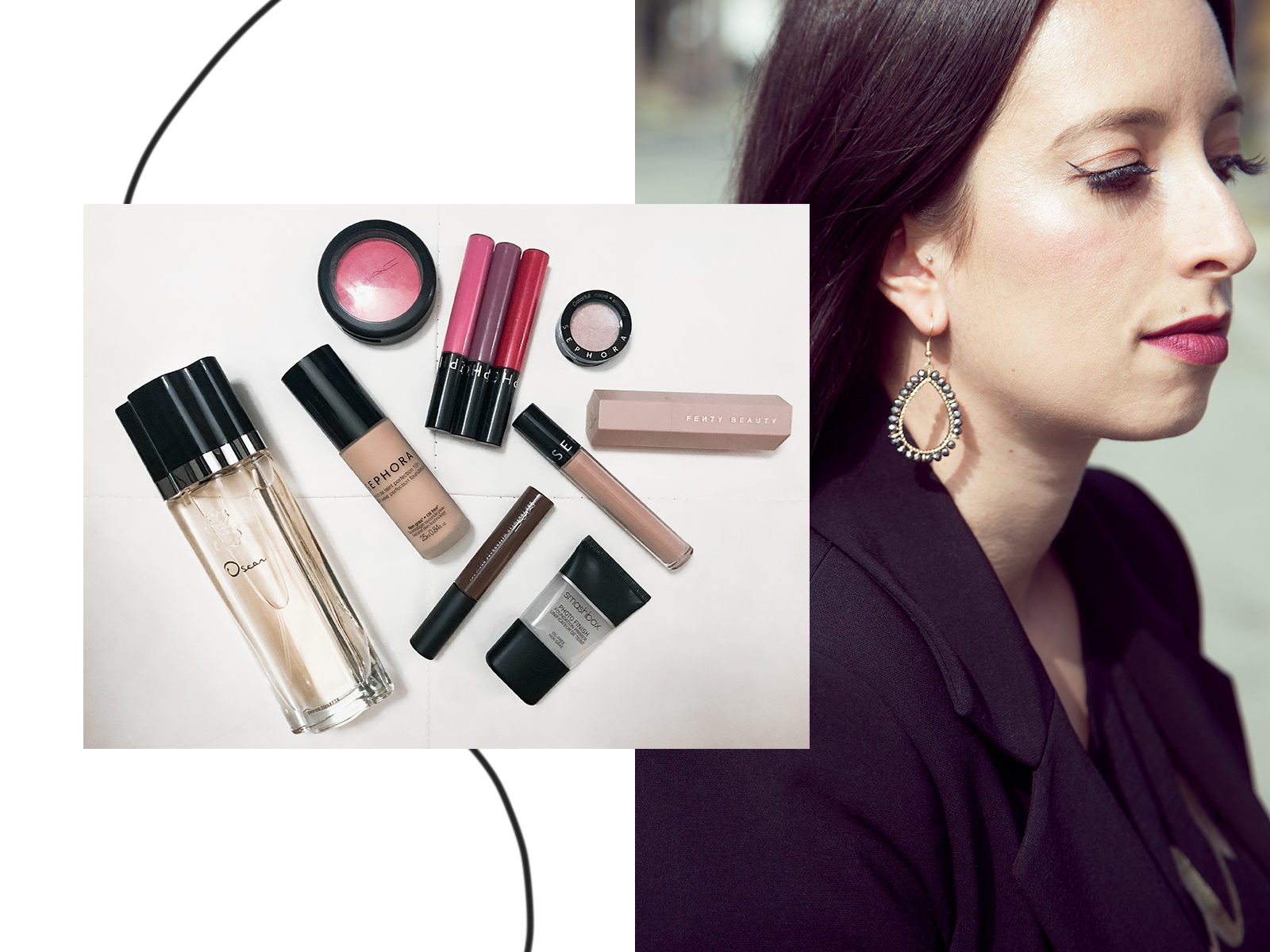 Beauty Essentials You Can't Live Without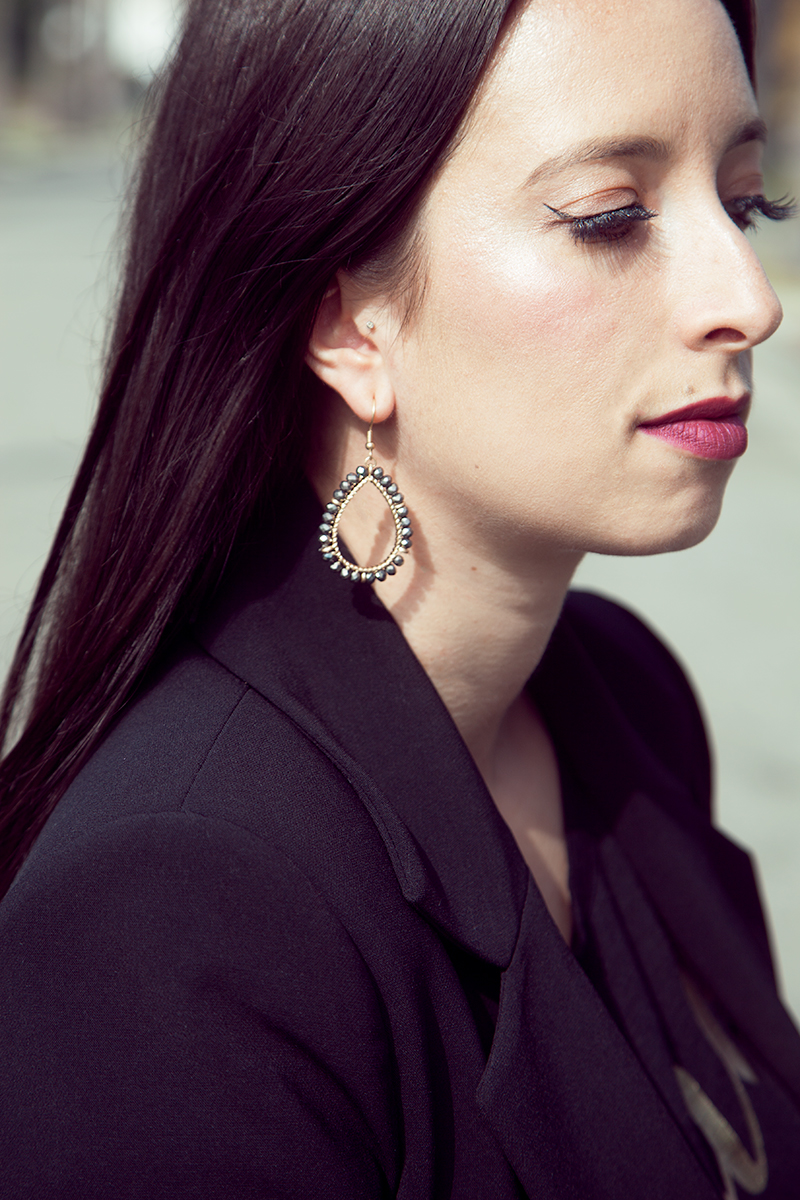 I think I wrote about these beauty essentials on Instagram but never actually created a post about it! I want to tell you about my makeup routine. It's important to have a basic beauty look that you can wear daily. From there you can always add some darker eye shadow, or a lighter lip color depending on the season, event, or simply your mood.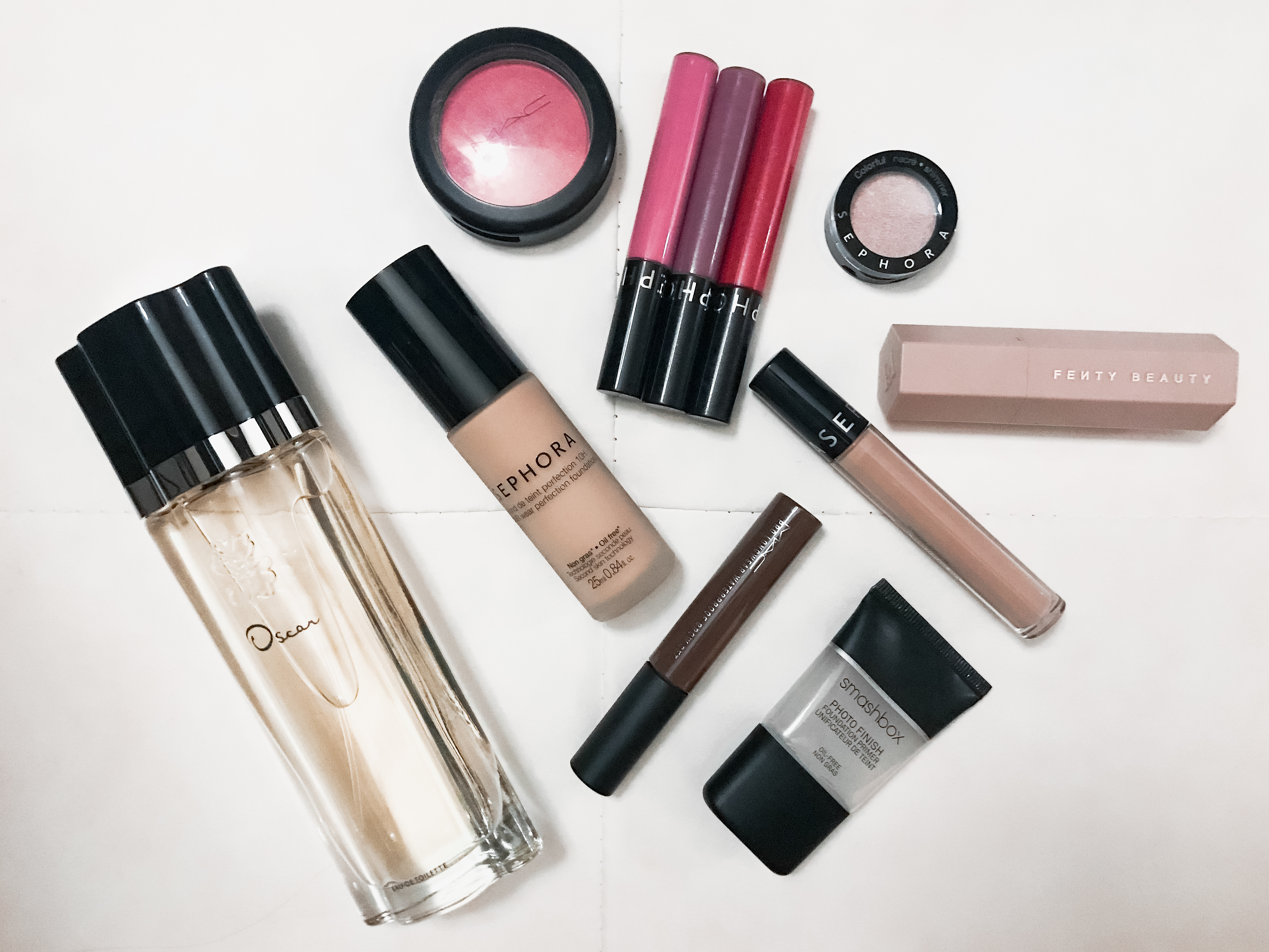 THE BEAUTY ESSENTIALS YOU CAN'T LIVE WITHOUT
Pictured above are my beauty essentials. I start with SmashBox Photo Finish primer (they have travel size too, yay!). I then put on my Sephora Collection (or Makeup Forever) foundation. I've experimented with different brands. Makeup Forever and Sephora Collection are a few of my favorites because of price point and consistency. I use a liquid foundation because my skin is very dry and powder dries it even further. After foundation I put concealer underneath my eyes, my laugh lines, and around my nose (tricks from an LVMH mua).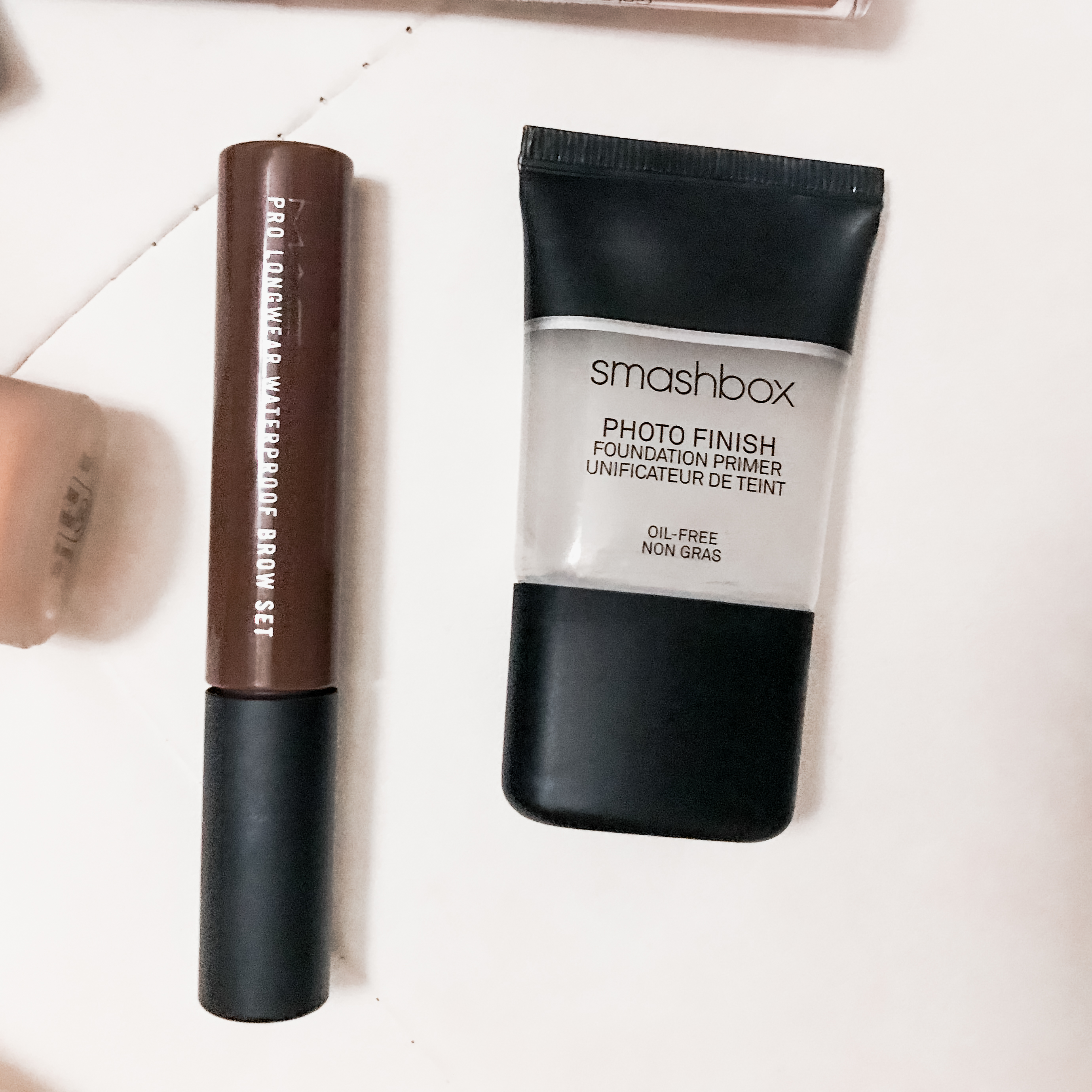 The highlighter I use is Fenty Beauty Matchstick in Starstruck. When using highlighter not much blush is necessary. I take a small amount of Mac Dollymix Sheertone Shimmer and apply it to my cheek bones in an upward motion. I have been using mac eyeshadow in All That Glitters shade, but I just ran out and thought I'd give this Sephora Satin Corset shade a try. So far I really like it for an everyday wear. After eyeshadow I apply Mac Prolong Wear Waterproof Brow Set in Quiet Brunette. I brush my brows upward with the wand and fill them in from the center out. I use Elf liquid eyeliner in Jet Black. It's a challenge for me to do a cat eye without a bristled brush and this Elf liner has the perfect one. If you haven't tried any of their products, and have struggled to create the perfect cat eye I suggest testing this one out. I then add mascara and I'm all set to go.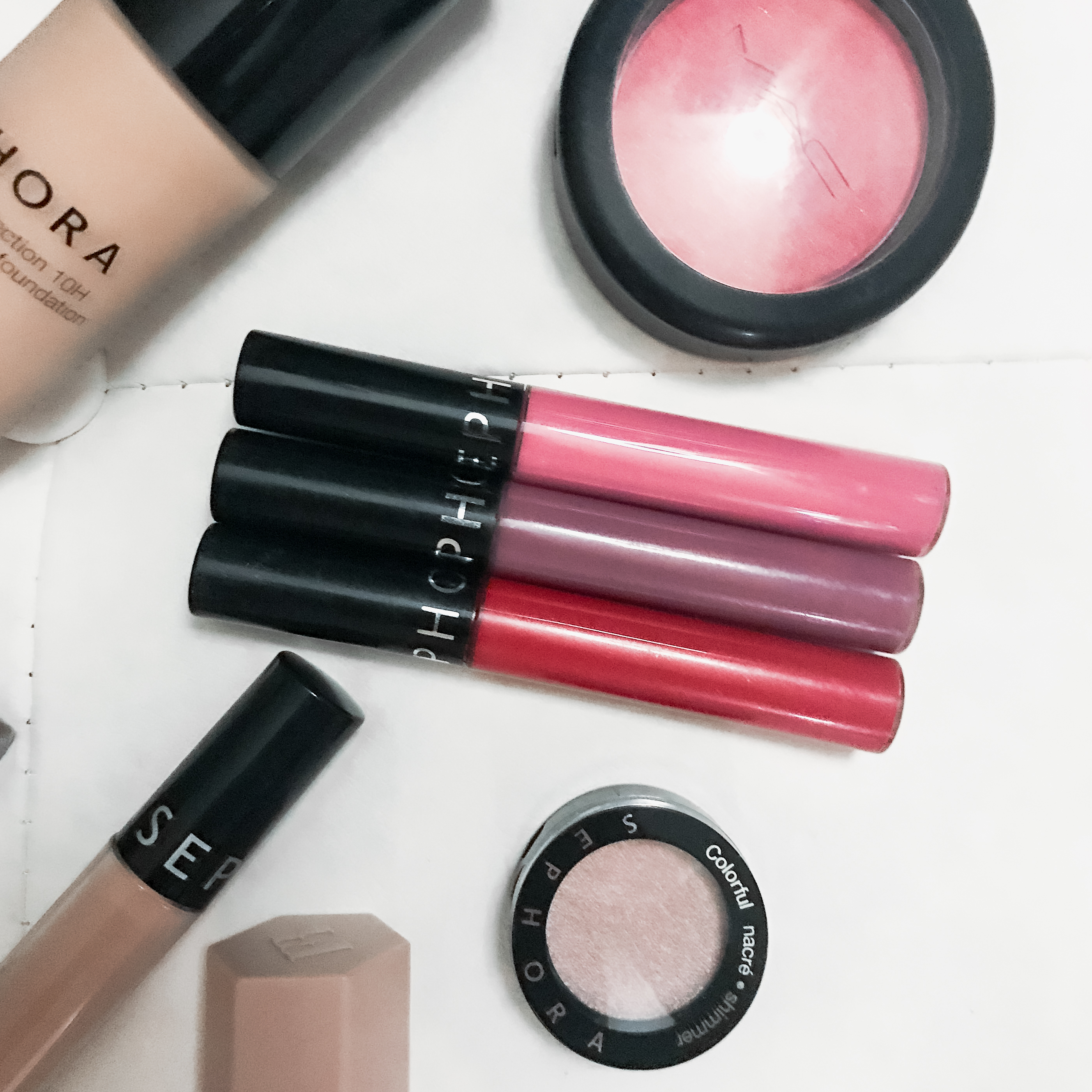 Lip Stain
If the occasion calls for it I'll add lip stain. My favorites are from Sephora collection. If there is one beauty essential I swear by it's this. The wand makes it so easy to put on. The color is strong so you don't need to use that much. The tube ends up lasting a long time. The stain stays on your lips throughout the day. I can eat an entire meal and not have to reapply. The only issue is I always end up loosing them before the tube runs out! I misplace all my lipsticks…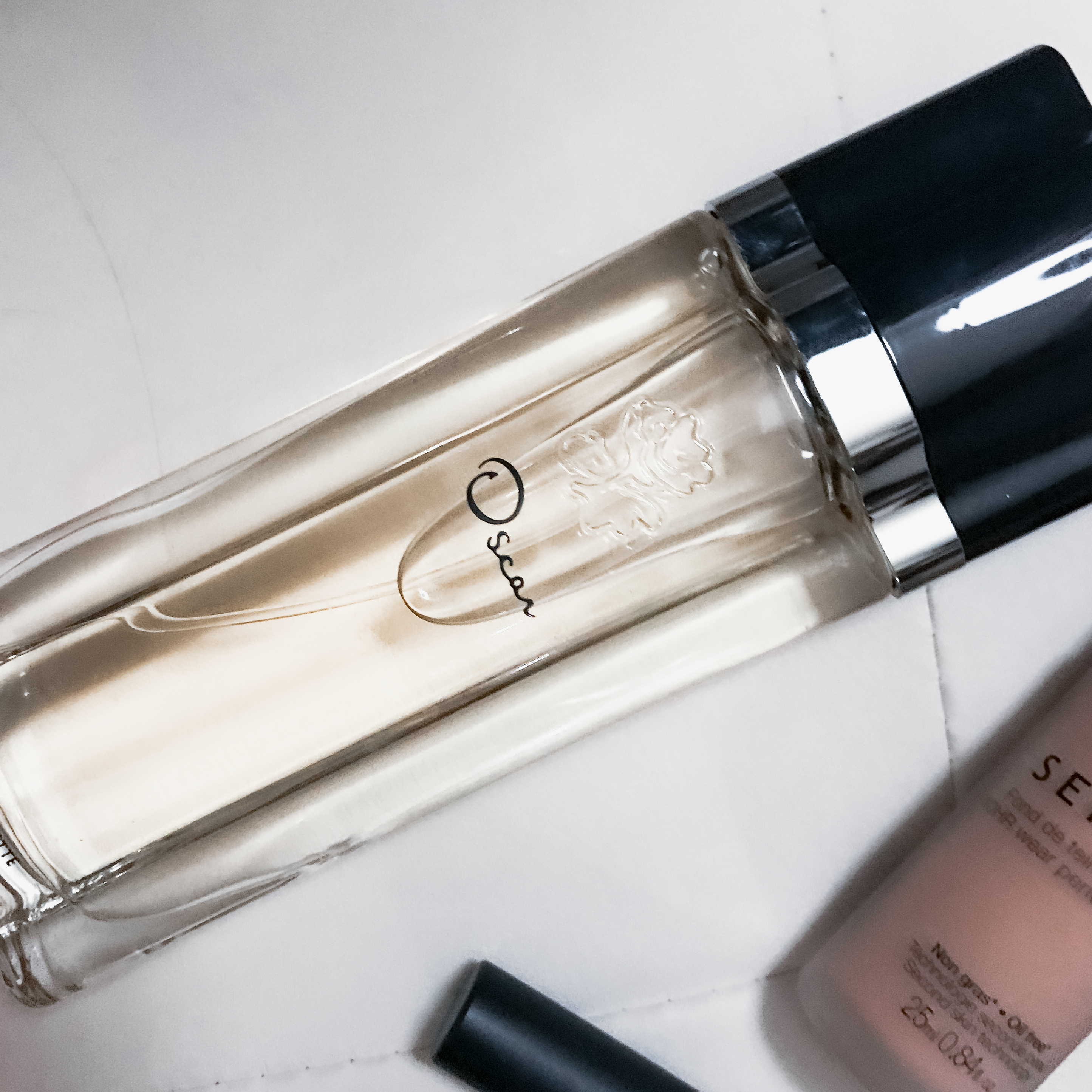 Finishing Touch
I will also put a touch of perfume. This Eau de Toilette you have to spray away from you and walk through it because it is potent!
That's exactly the order in which I use these beauty essentials. Simple, easy, breezy routine for everyday. I'll skip the cat eye if I'm in a real rush. I will use another darker shadow and blend to the lighter shadow if I'm going to an event in the evening. What's your daily make up routine like? Would you like me to share more beauty posts? Comment below!
Shop Beauty Essentials: