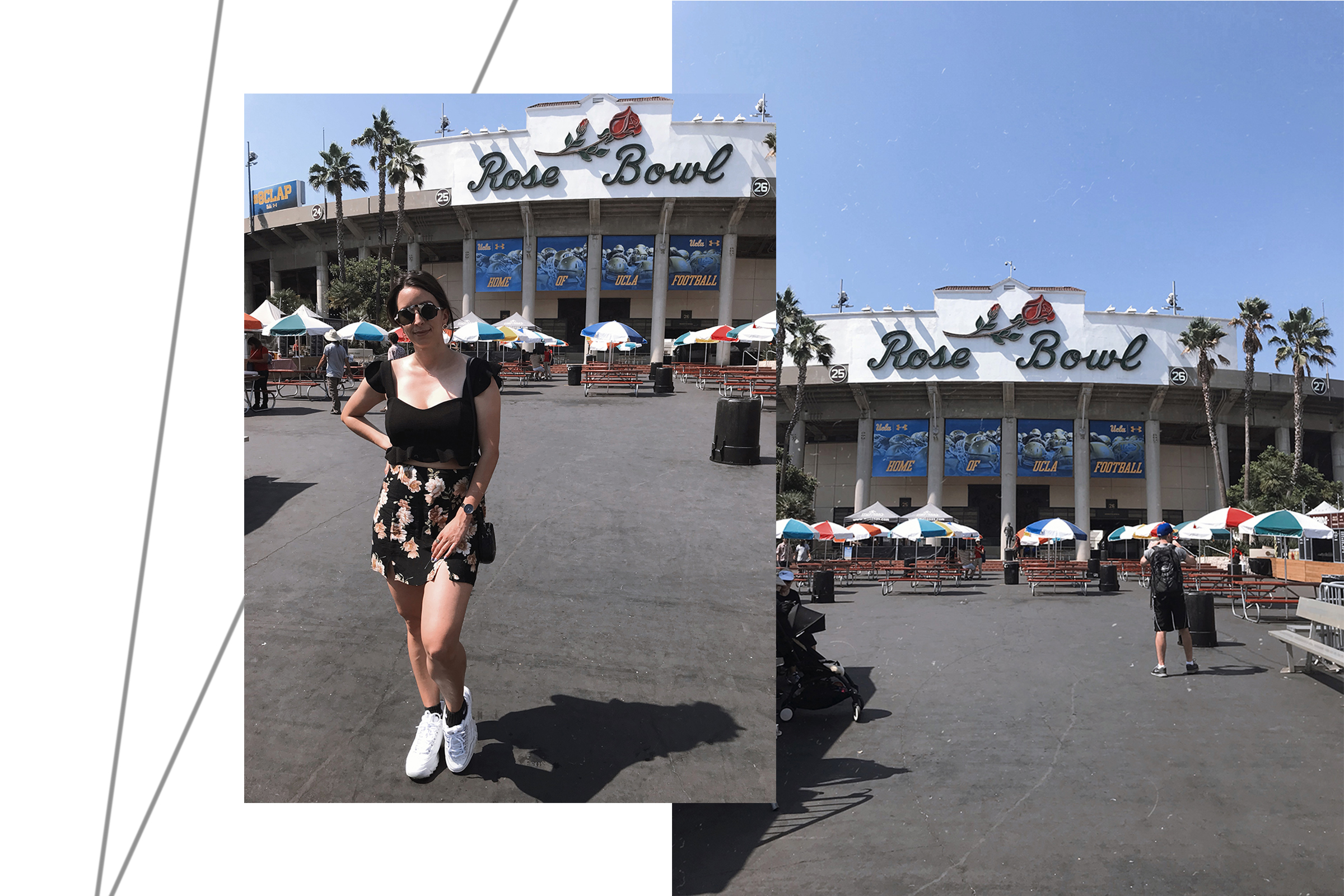 Best Ways to Shop the Rose Bowl Flea Market
The Rose Bowl Flea Market is in Pasadena. It's a huge thrift event every second Saturday of the month in the Summer. It's $9 for an entry ticket. My first time going was last weekend. It can be quite overwhelming with the amount of goods there are. You can literally find anything! The items being sold are sunglasses, plants, artwork, patches, vintage clothing and furniture and so much more. Most of the vendors are around the perimeter of the Rose Bowl, but if you keep walking you notice it extends into the parking lot, and that's where most of the used clothing is. If you go with a plan you might not find what you're looking for so I think it's better to go when you have some free time and you're not looking for anything in particular.
I was lucky to find some awesome items. I found a leopard print button up for $5, some jean shorts for $5 and bought a few patches too. When we move into a larger place we will certainly go back to search for furniture and for art work. You can find so many hidden gems, it just takes scouring the racks, and tents. I'll be sharing a DIY denim jacket post soon with some pins and patches to add. I will also be sharing a look that I put together from items purchased at The Rose Bowl Flea Market so be sure to check back for these fun posts. I made a video about our experience at The Rose Bowl Flea which you can see on my IGTV.
It's hot as hell there so bring water. I also recommend a simple outfit to keep cool. Have you been to the Rose Bowl Flea Market? If so, what did you find?
Shop This Look: