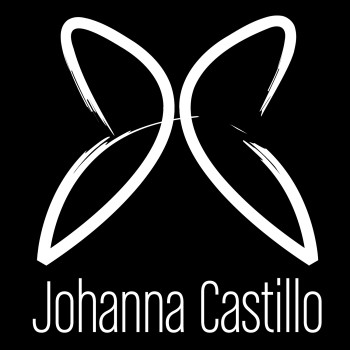 Designer Interview: Johanna Castillo
Johanna Castillo is a Honduran clothing designer who draws inspiration from the colors and culture of her country of origin as well as from her time living in Switzerland and travels. She began designing in 2010 and launched her company in 2012. I had the pleasure of interviewing her this week and loved hearing about her work and life. Not only is she a very creative person, but a lovely individual. Continue reading to find out the details about her designs and brand!
DD: What was the inspiration behind your first design?
JC: My first design was a corset inspired by the life and style of Marie Antoinette, and luxurious French culture. It was made of silk and embroidered.
DD: What influence did Switzerland bring to your designs?
I lived in Switzerland, and learned German and French while in Europe. It opened my mind to how people dress in different places and what is important for the people in each country. People's mentality in each country is different. For example, people in Switzerland, need to be comfortable, they could wear a gown with tennis shoes. Italy: fashionable. In Honduras they don't mind being less comfortable for beauty and they have a sexier element to apparel. I mix different aspects from these cultures in my designs to produce dresses that you feel comfortable in but (being Latina) they are form fitting, and classy. You look prepared for the occasion because I focus on details.
DD: What is the signifigance of the butterfly in your design and branding?
JC: The butterfly is important in the brand. It's the logo, and my initials "JC". The butterfly has a strong meaning in a lot of countries and signifies transformation. I wanted to encourage women to transform into something that they want to be, do things that they love, become sure of themselves, confident, and to always better themselves. The transformation is to pass through stages like the butterfly and to realize your goals. It's a sign of femininity. The logo has a real meaning behind it.
DD: I see your yellow skirt with black embroidery in a couple different silhouettes. Do you create custom designs as well?
JC: I have done custom work in Miami. I love to design for a specific person. They often want something for a special occasion. They will love my style, but maybe it doesn't fit. So I recommend something with the same fabric in a different shape. I focus on a specific event, and client's personality. I also do image consultation for body shape, face, and best colors. This comes into custom design. I love seeing the satisfaction of each person. Seeing people happy about the designs makes my day. A friend came to me for a figure competition and we created a beautiful fantasy dress made of feathers.
DD: What trajectory do you expect your company/ designs to take in the near future?
JC: I am taking classes at Fashion Institute of Technology (FIT) right now. This was my first objective when arriving to NY. I want to increase my knowledge about the most important fashion industry in the world (NY). I'm taking illustration classes, and the first few months of the year to learn more. It's been interesting to see castings in fashion week. We've been casting for mens Hickey Freeman. I'm also taking classes for figure skating. I wear my jackets each time I go. In the skate rink they comment on my style and designs. My hope is that I can get the chance to design for ice skaters. I like it because it's a fantasy outfit, very creative. I have two designs in mind. One with the yellow skirt and black embroidery and another is black with the logo and embroidery.
It was wonderful to have the chance to speak with Johanna! Thank you for taking the time for the interview! I very much look forward to following your design journey.
Find Johanna Castillo on Instagram so you too can follow her design journey: @johannacastillony