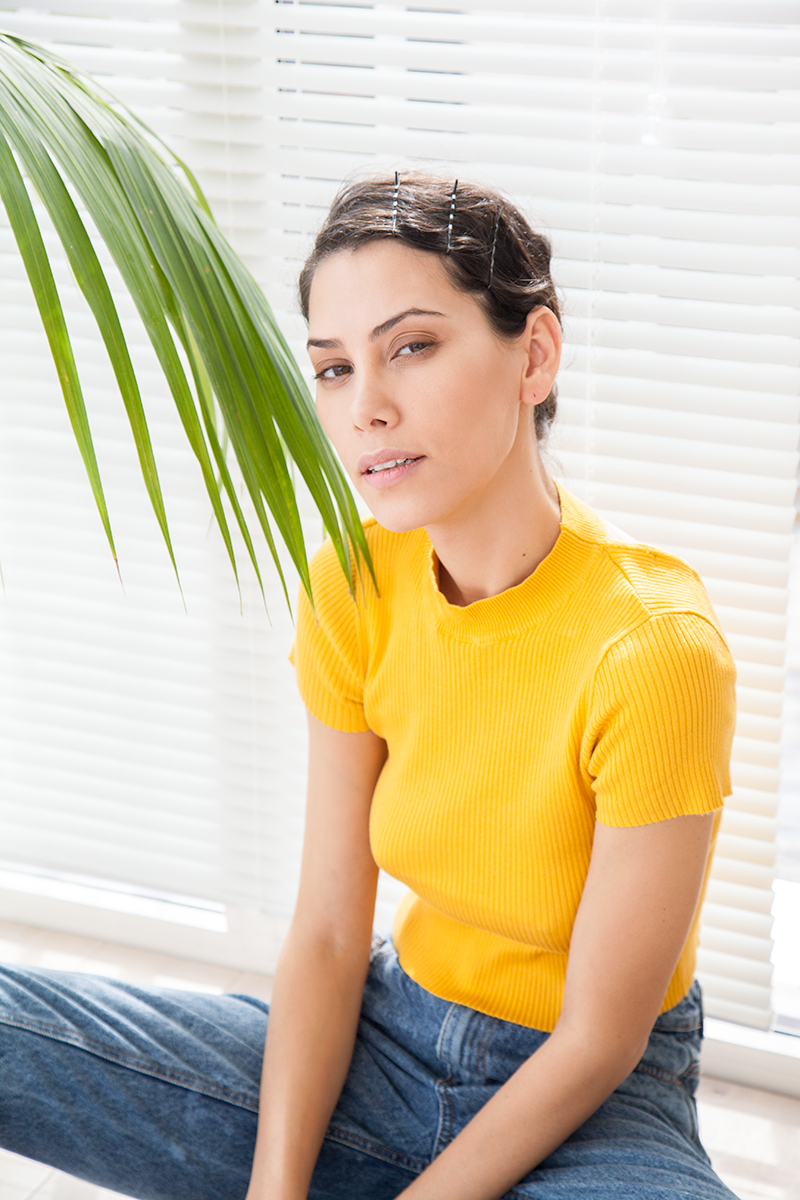 Hevelyn Chanton – In the Parisian Sky
Parisian women have such an effortlessly chic sense of style that leaves me completely in awe. Somehow they are able to pair together the most beautifully simple looks.
Paris is one of the most incredible and romantic cities in the world. I am so glad that I got the opportunity to shoot there and to explore it. One of my favorite parts of the city is the park, and gardens. Of course there are gorgeous landmarks too that would make for wonderful fashion backdrops. I can't wait to go back and to shoot some more! Have you ever been to Paris? If so, let me know your favorite place in the city in the comments.
Photographing Hevelyn from Mademoiselle Agency in Paris was a complete joy. We shot in a 7th floor apartment building that had amazing skylights, which filled the apartment with the most beautiful natural light. Juliette achieved a very natural makeup look with a soft eye shadow. This shoot was pretty effortless. Thank you Hevelyn for being so fun to work with. I hope you like the results as much as I do!
What more would you like to know about my photography process? Ask below so I can include it in the next photo post!