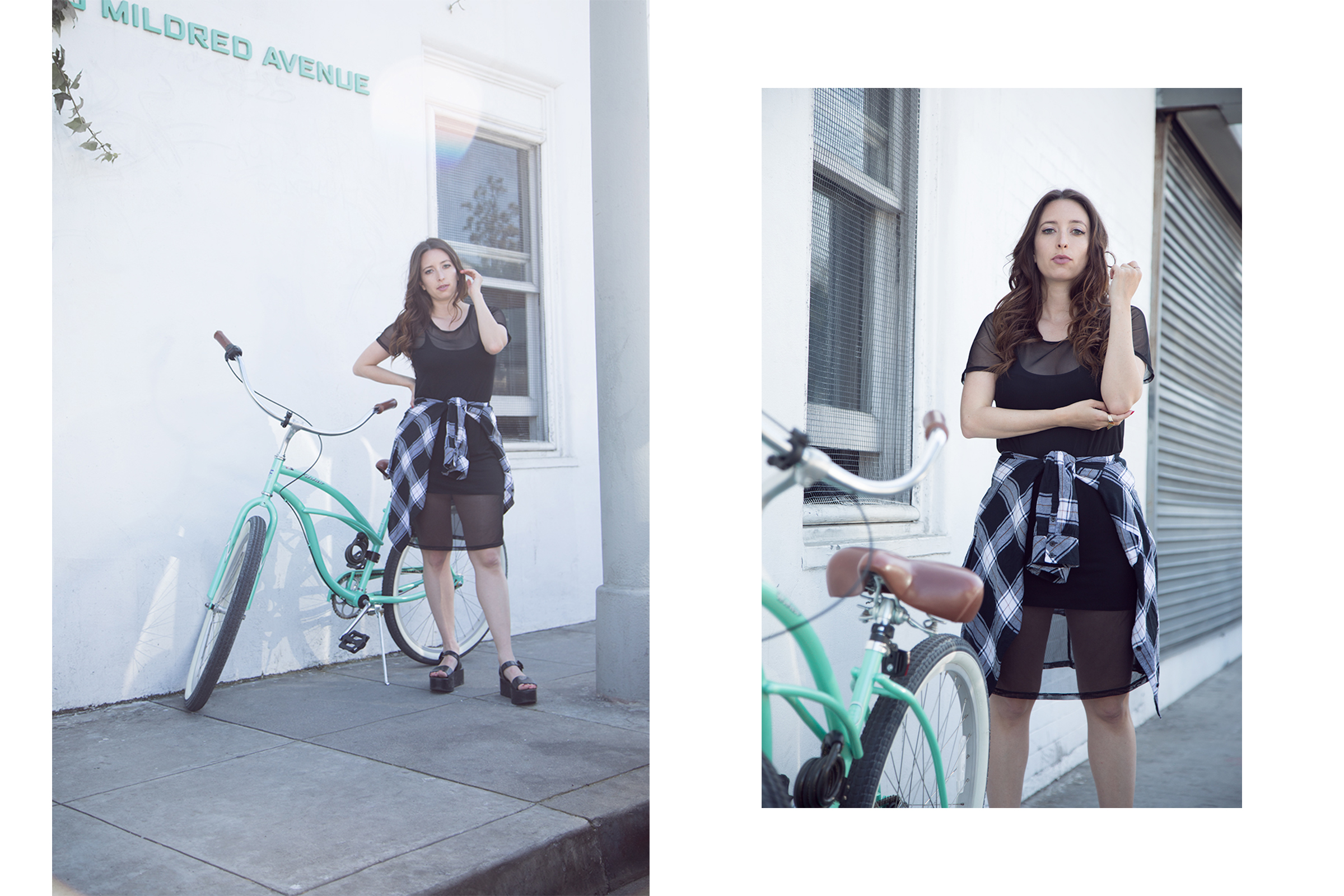 How to use Planoly for Instagram
Today I'm sharing how to use Planoly for Instagram! It is the most essential Instagram planning tool. If you haven't already heard of Planoly, it will change your life! Planoly is an official Instagram Partner tool, meaning they are approved by Instagram and will never put your account in jeopardy.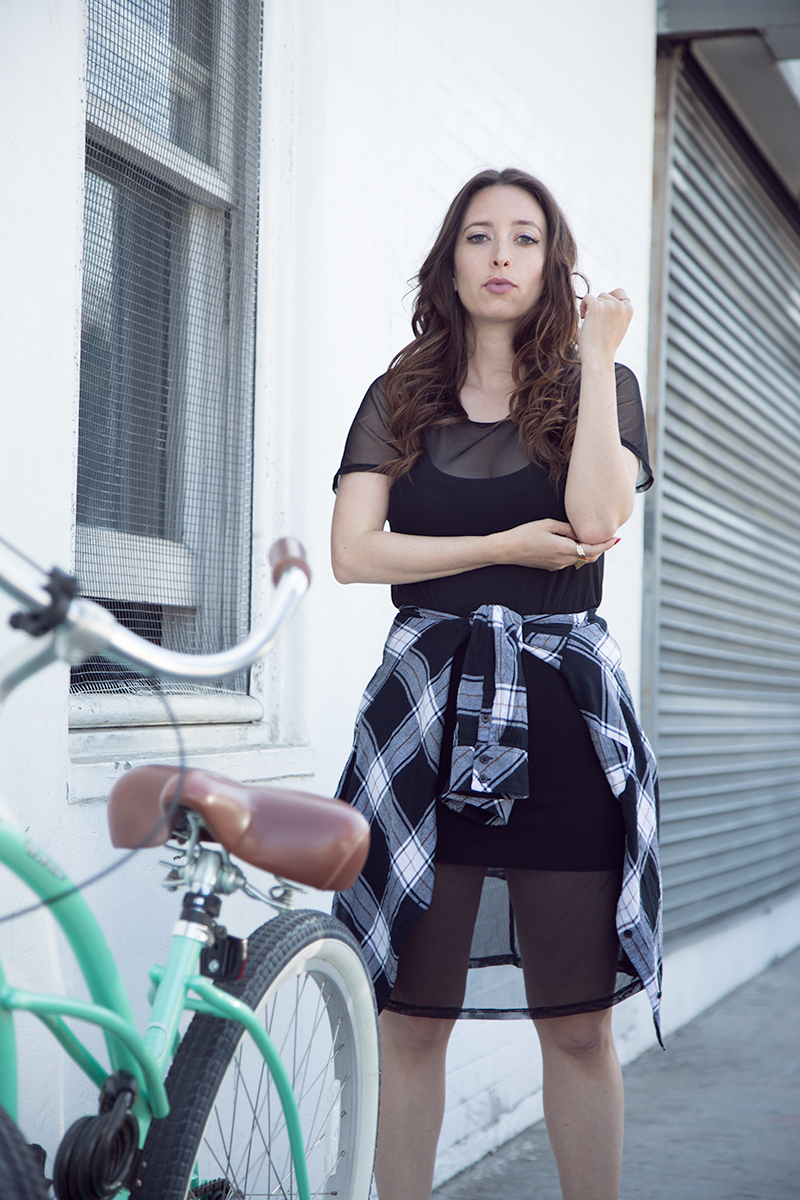 How to Use Planoly for Instagram
I've been using Planoly for years. There is a free version of Planoly that allows you almost all the same functionalities as the paid account. However, with the paid account you're able to upload an unlimited amount of photos and videos. With the free account you are limited to 15 uploads/mo.
Planoly automatically feeds your last 18 Instagram posts into its application. This is very helpful to see what photos look aesthetically pleasing together. When you sync your Instagram account to Planoly posts from Instagram will automatically appear on the bottom left of your Planoly feed when on the "All" tab. There are three tab options on the top left to view your feed "Unscheduled", "Scheduled" and "All". I find these three tabs helpful to quickly view what I have already scheduled to post and what images still need to be scheduled.
For one account and unlimited uploads Planoly is $9/mo (or less if you pay yearly). It's a great deal. The $9/mo is so worth being able to use the amazing website and mobile application that helps to organize photos and videos for any Instagram feed.
How to Use Planoly Grid
When you log into Planoly the screen is split. On the left you have the Planoly grid and on the right you have the calendar. The Planoly grid is so helpful for organizing. On the calendar you can easily see what posts have already gone out and how well they've performed. The engagement (likes and comments) are listed for each post. This way you can accurately view analytics and plan in advance for when the best posting dates and times are.
When I have written the copy for a blog post, edited the photos for it, and scheduled it, I then add all the photos into my Planoly feed. I do this on desktop but it could also be done on mobile if you edit your photos on your phone. I will often add all the photos directly via desktop and then later go to my phone to arrange them. It makes it easy to plan and schedule on the go.
If I ever need to transfer photos from my phone to my desktop computer a quick hack is to use Dropbox. Dropbox is an easy way to transfer files from one device to another using the cloud!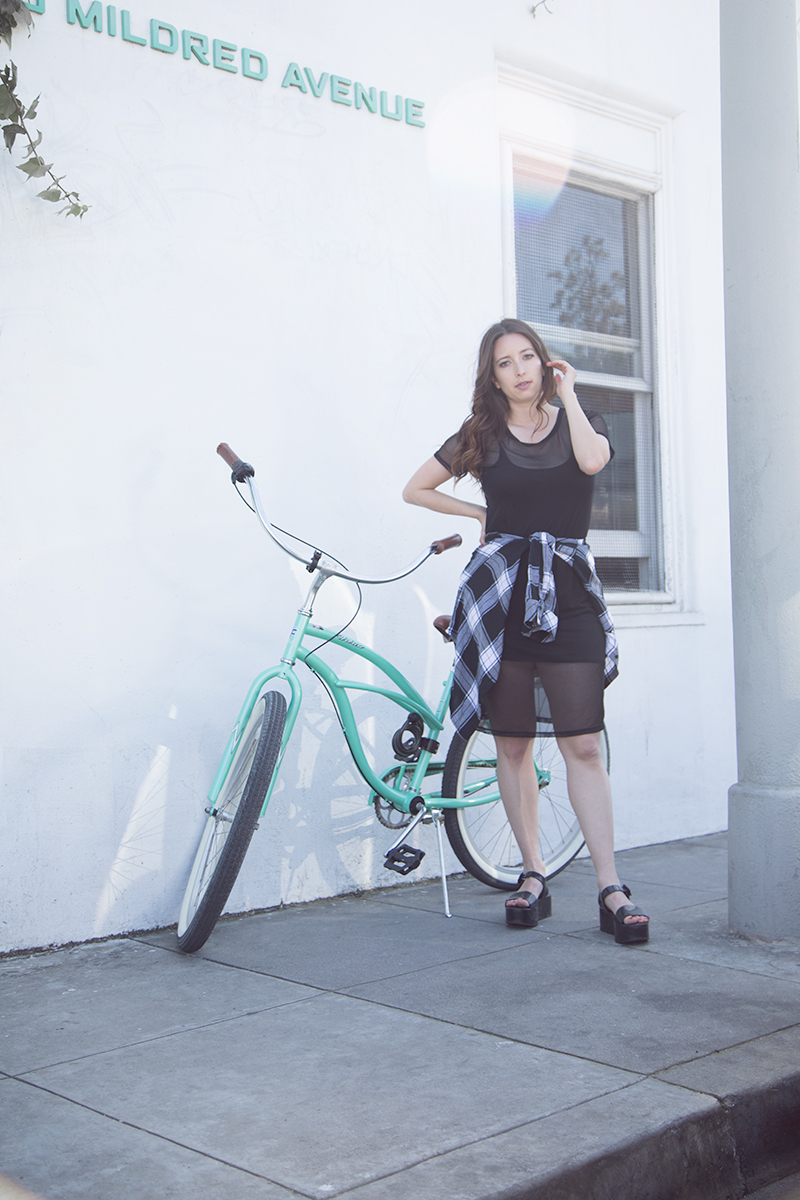 I often will copy part of the blog post text and paste it directly into Planoly for an Instagram caption. I then schedule the photo for the same time that the blog post is scheduled. If I need to make any changes it's very simple to revert the photo to a draft (unschedule), or schedule for a later date. I like this feature a lot because it loads my @nomadmoda Instagram feed so I can see what the photo will look like with what's already published in my Instagram feed. If it doesn't match the brand I can rearrange the photos within Planoly for a more cohesive visual.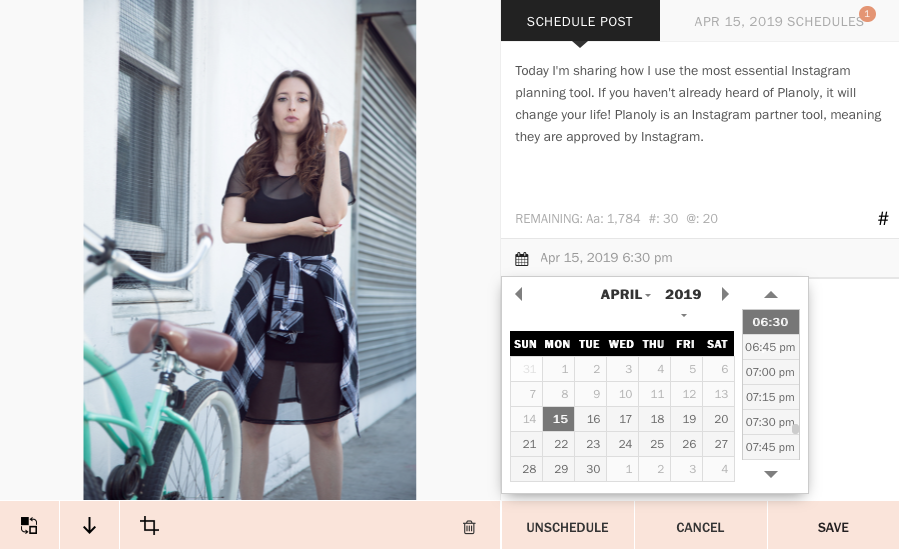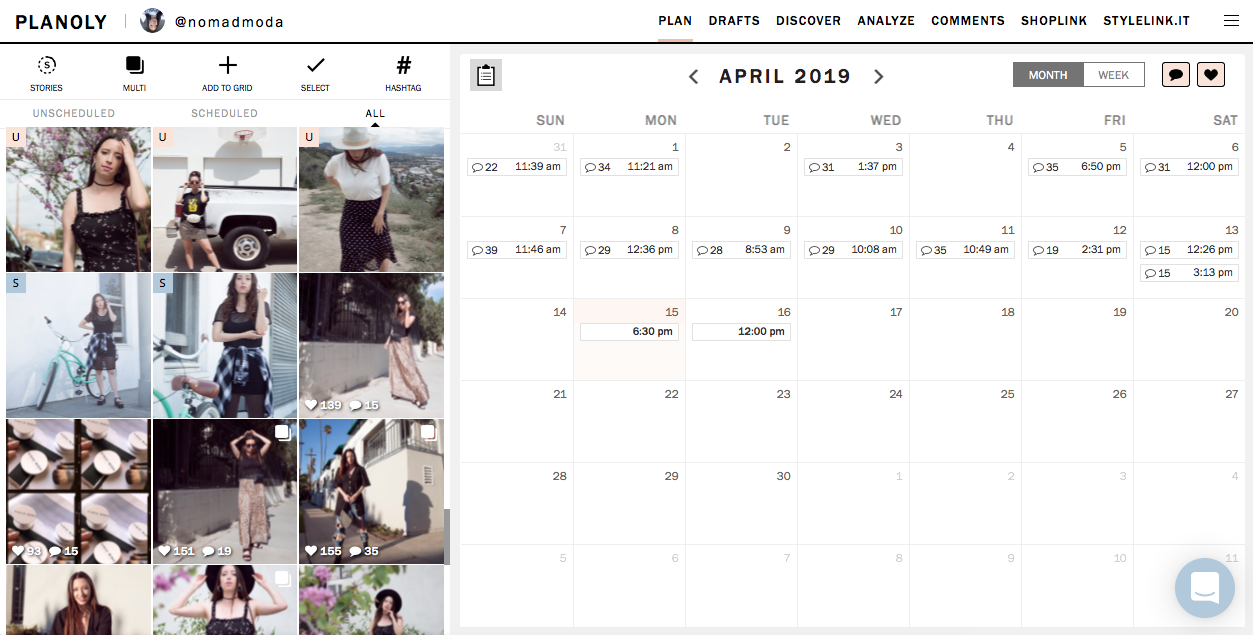 How to Use Planoly App
Personally I think that Planoly is so successful as a mobile app. It's easy to drag and drop photos, and rearrange them quickly to post on the go. Additionally, Planoly has an awesome feature where you can save hashtags into categories. It allows you to save up to 30 hashtags in each category (the amount that Instagram authorizes). I have categories like "Fashion", "Beauty", "Travel", and more. It's easy to copy all of these hashtags with a click. You can then use them on your Instagram post or in Instagram stories.
Another feature that I appreciate about Planoly is that you can also use it to schedule Instagram stories. I don't do this as much because I usually film my stories in the moment. However, if you're working for another brand and need to schedule stories in advance this could be an essential tool. Planoly is so well designed for social media managers who want to schedule all posts in advance.
How to Use Planoly in 2020
Since, 2019 Planoly has expanded to add a Pin Planner for Pinterest. If you're using Pinterest then Planoly is a perfect companion for it! They are also an official partner of Pinterest so it means that your account is safe with them. For this post, I am focusing more on Instagram but I think it's good to know about this additional feature.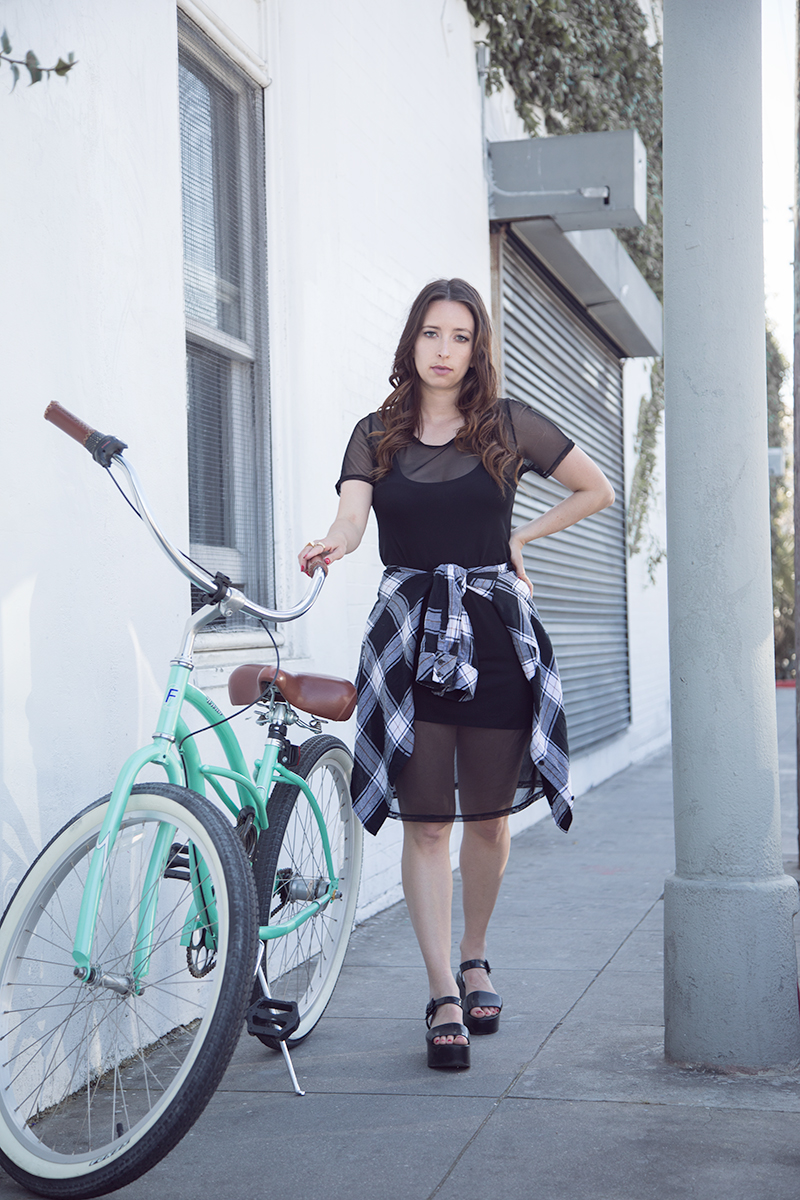 These are just a few of Planoly's features. If you have any questions please comment below and I will do my best to answer them! I hope you find this post helpful for organizing, scheduling, and planning to post your Instagram content. I know Planoly has been a life saver for me when it comes to planning for Instagram.
If you like this post and are looking for more blogging tips, be sure to check out the other posts in the "Industry Tips" section of the blog!
Shop This Look: