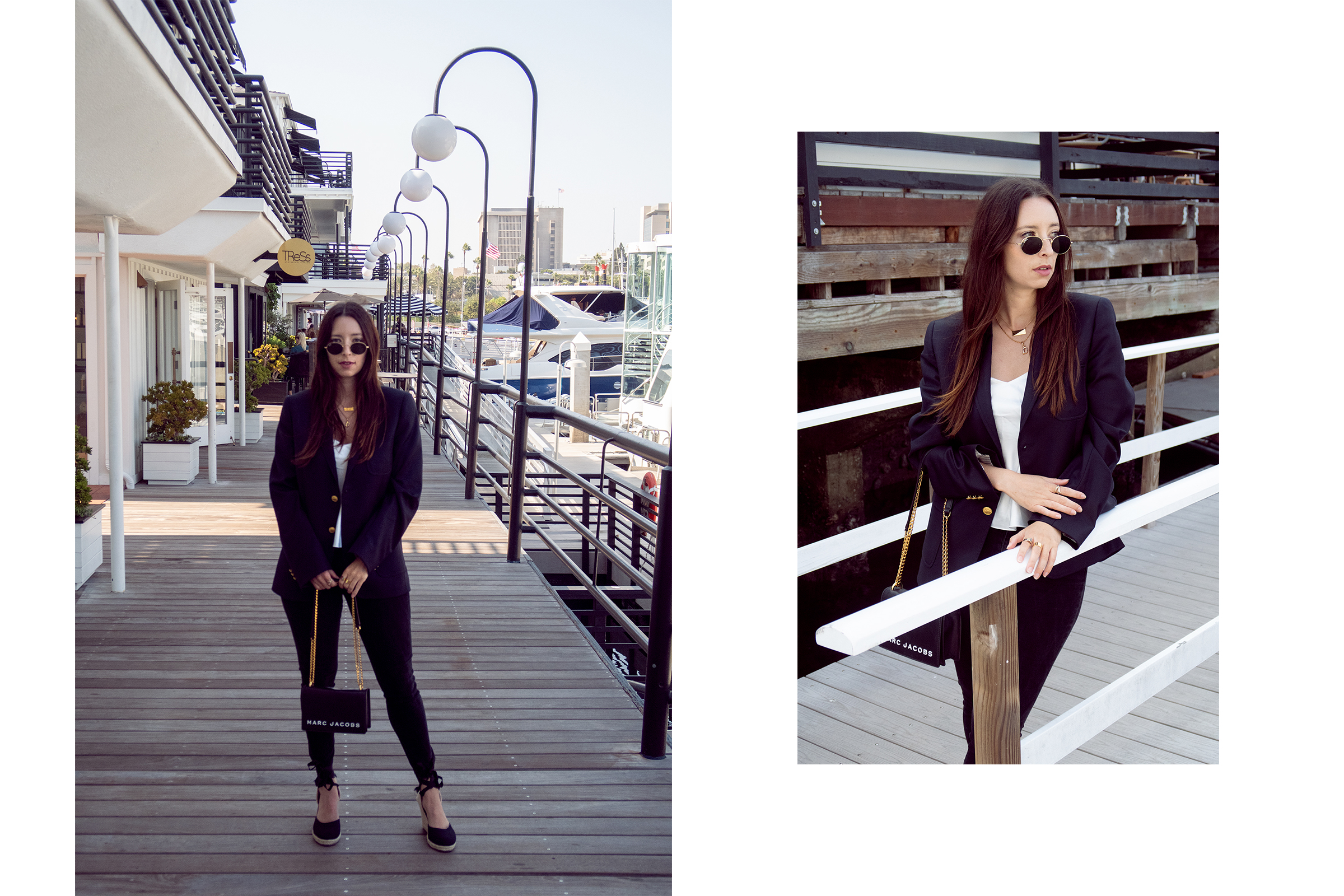 Introducing Shop Nomad Moda – Shop Sustainably without Sacrificing Style
Shop Nomad Moda is live! This is something that I've wanted to do for a long time. If you know me, you know I absolutely love thrifting. I love the experience of going around thrift stores in Los Angeles, and perusing the racks and aisles searching for a gem in the haystack of old clothes. One man's trash is another woman's treasure (like this blazer, which seems unworn). I've found so many great pieces at thrift stores, some with the original tag still on them for a fraction of the price.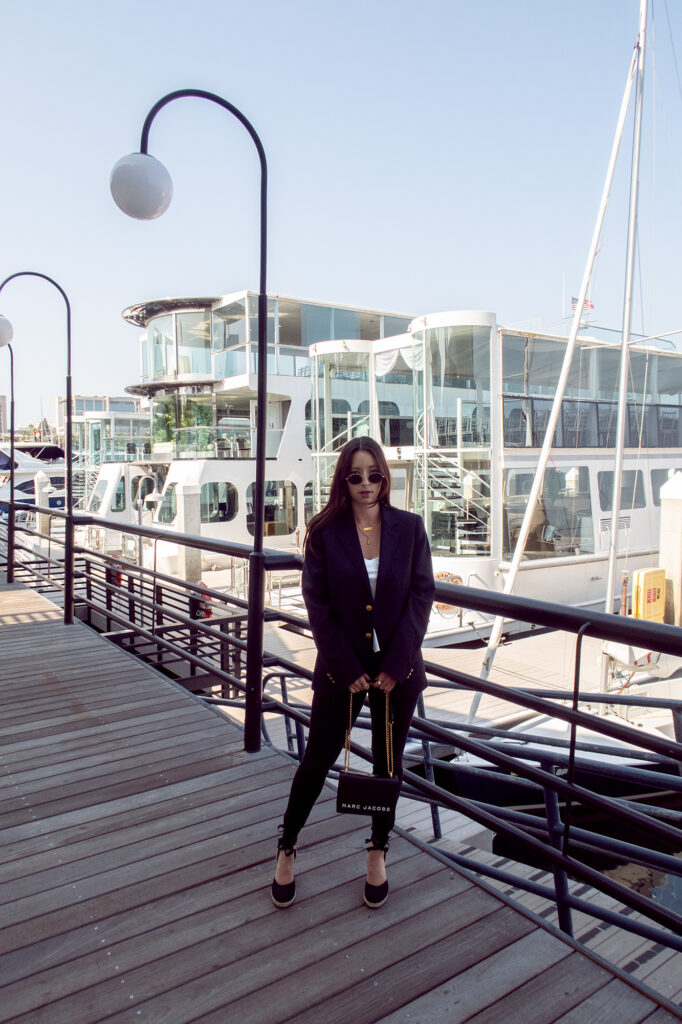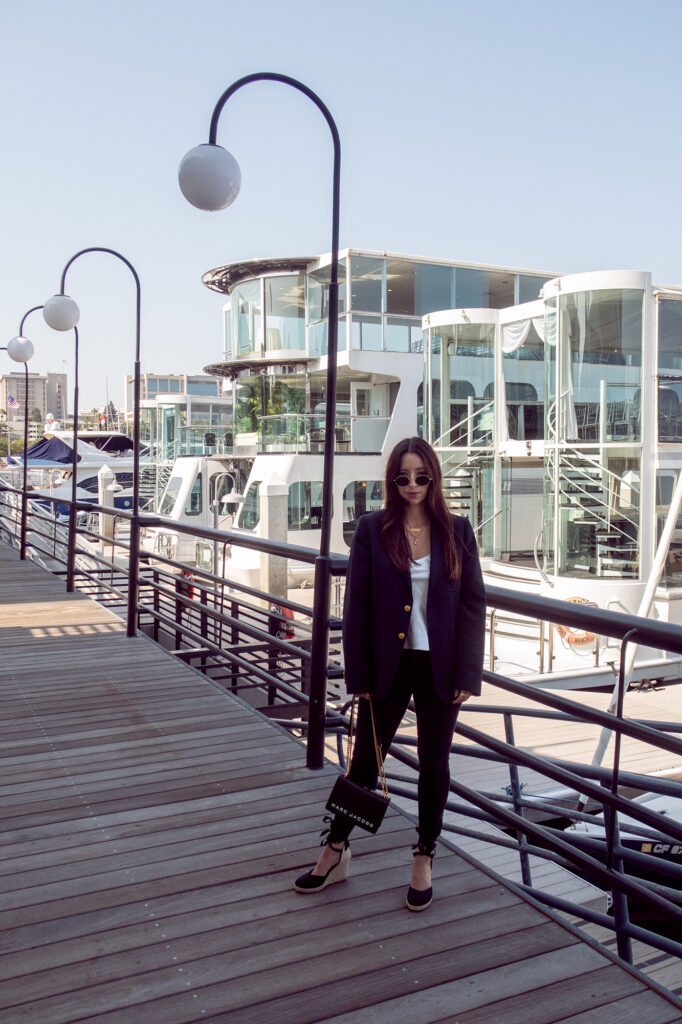 Fashion and Sustainability
With fashion being the second most polluting industry after oil, I want to do more to change that. It saddens me that the industry I work in and am so passionate about is such a huge contributor to climate change. However, an issue that I've had personally with shopping sustainable brands is that although they are much better for the earth, I feel that I often have to sacrifice style, and that the designs offered are so basic which makes it hard to express individuality in what you wear. It's easy to find a lot of great sustainable basics but when you are shopping sustainably why should you have to sacrifice style?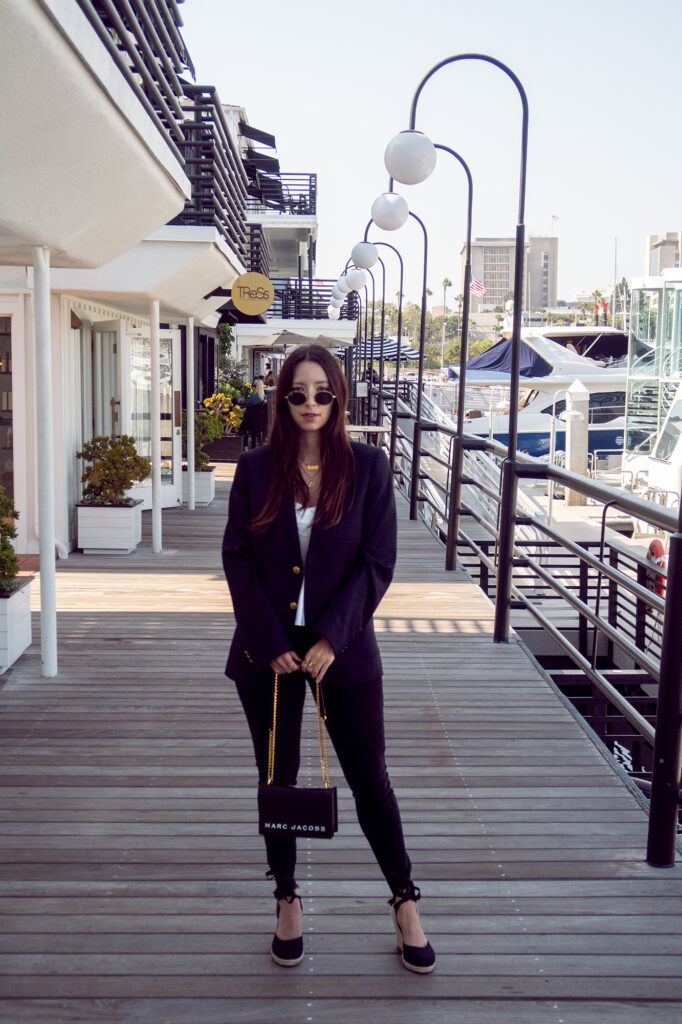 Sustainable Accessories
One way I provided more sustainable shopping options while still considering design is through Siku Jewelry where the pieces are cast from recycled metals. It's a sustainable way to make accessories and the designs are minimal and beautiful. However, this only touches on the accessories industry.
I wanted to do more to focus on the abundance of unused clothing and textiles. There are tons and tons of clothing and textiles in landfills and depots just sitting there untouched and unused.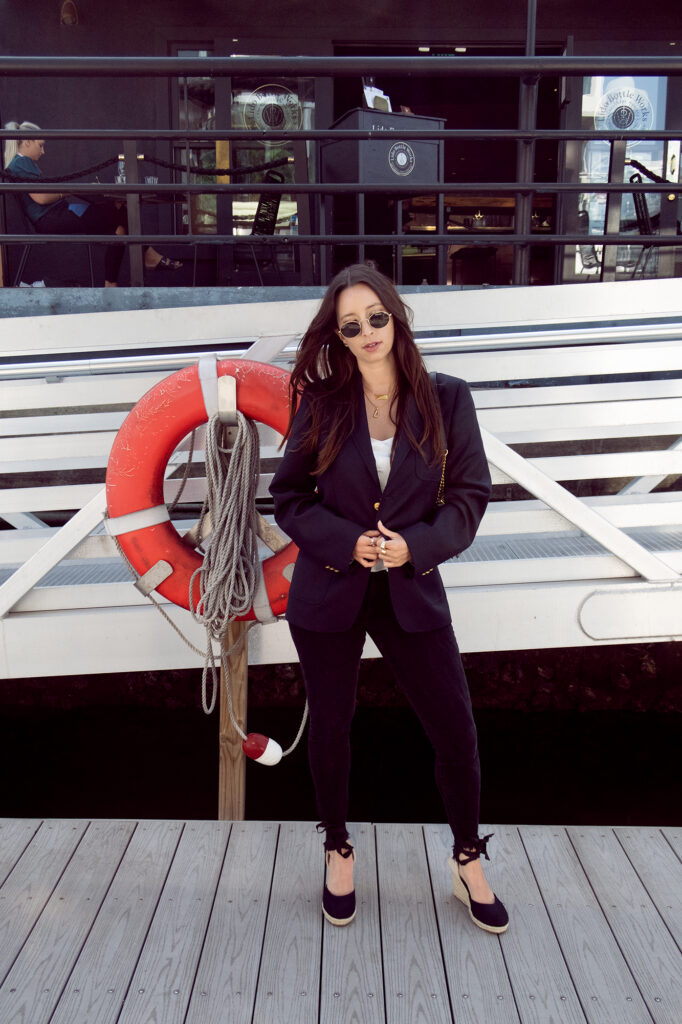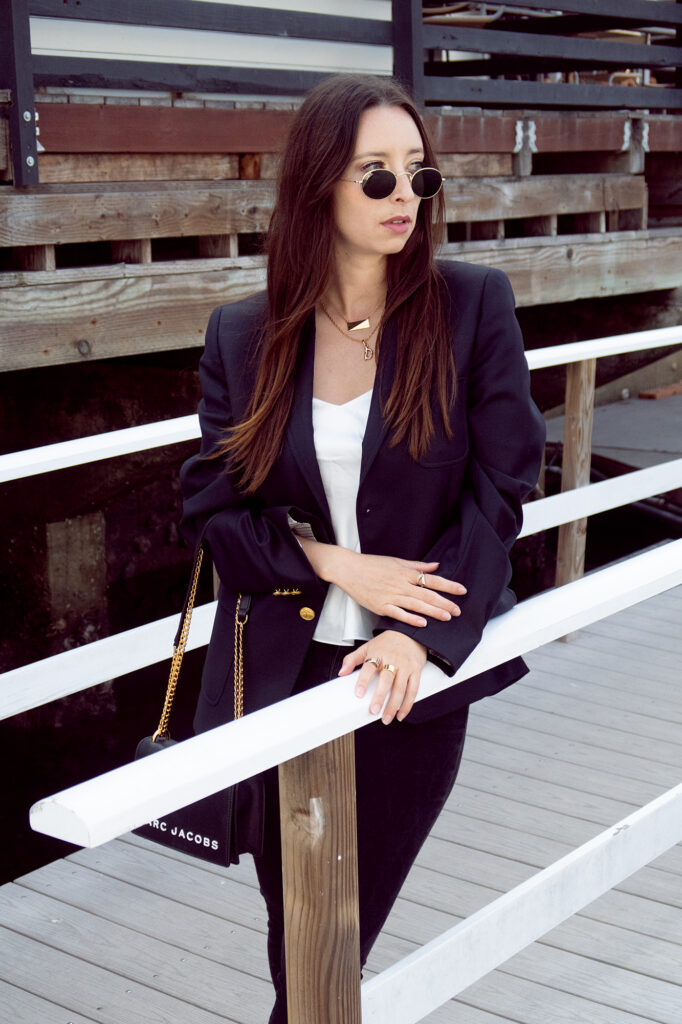 The Goal
Through Shop Nomad Moda I am putting those used clothing and textiles into circulation and making them available to a larger online audience. In remote areas of the U.S.A. you might not have access to thrift stores. I'm originally from a small Iowan town. I found some pieces at thrift stores when I lived in the Midwest. However, it was slim pickings compared to Los Angeles. So now through Shop Nomad Moda if you're not living in a metropolitan area, you still have access to these hand selected pieces and can shop more sustainably.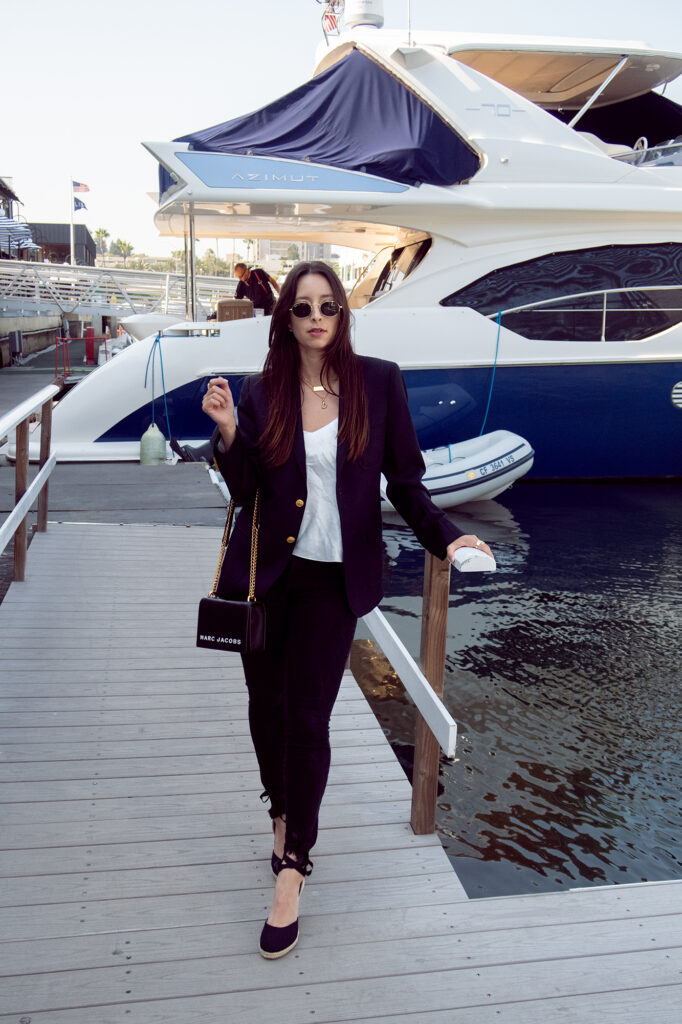 Thrifted, Vintage, & Reworked
Shop Nomad Moda is my way of inspiring further change in the fashion industry. I will be adding frequent drops to the shop. All of the items will be thrifted designer and vintage curated by me. Some will be original and others will be reworked like the Rhinestone Blazer (inspired by my DIY projects). There will also be limited releases of original products. I have a Poshmark and a Depop but this is an easier way for me to share the items that I love with you, and to make them also available to my Instagram community.
This Brooks Brothers Blazer that I'm wearing in this post is now up on the site too!
I hope you enjoy Shop Nomad Moda! If there are specific items that you'd like to see in the shop please let me know by commenting below! As this is a new venture I will be adjusting and pivoting to my dear audiences feedback. I look forward to creating a more sustainable fashion future with you.
Thank you for reading and supporting Nomad Moda!

Photography by: Saad Hameed
This post is NOT sponsored. All opinions are my own and are honest. Some links may be affiliate links. That means I make a commission if you purchase the item through my link. Xo