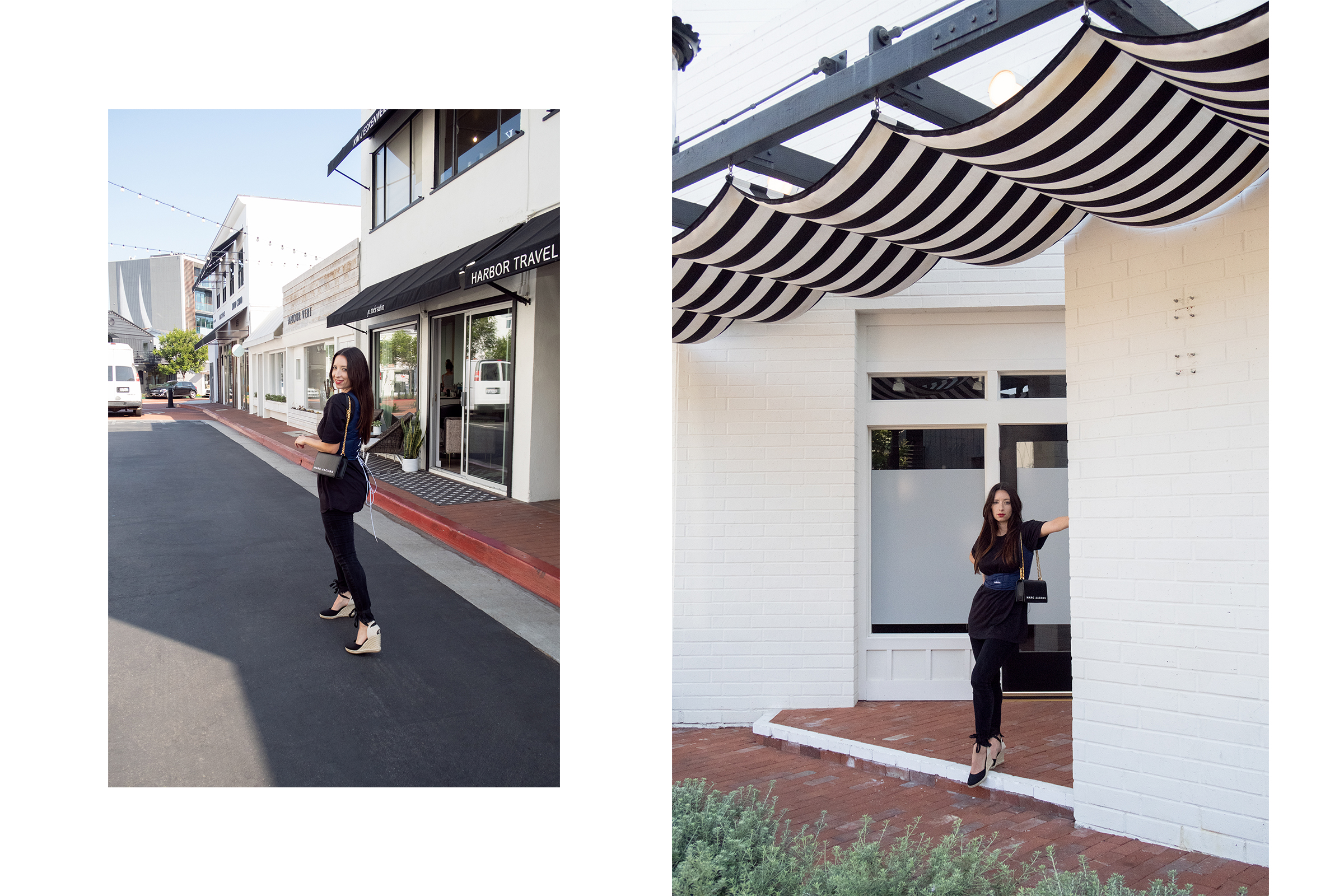 Where to Buy Corsets Online for Fall
The Corset Comeback
Corsets are making a comeback. I used to wear them when I was in high school. I thought they looked fashionable at that time but hindsight is ALWAYS 2020. It wasn't unfashionable because it was a corset though, it was the style of corset I chose, and the way I put it together. I think we can all look back on our earlier fashion choices and cringe. In high school I still had a long way to go in my fashion journey.
The thing about fashion is that trends always come back around, albeit a little more nuanced than the original. Think about the 90's trends coming back i.e. chokers, platforms, and scrunchies.
Corsets can be seen in the fall fashion trend forecasts, but you might be wondering how you style them, and where to buy corsets online. Well I have the answers for you right here. Read on!

Where to Shop
I got the corset that I'm wearing in these photos from Frankie Collective. As I've mentioned before I am making more of an effort to shop consciously. That means sustainably, from Black owned businesses, and from women owned businesses.
Frankie Collective is made sustainably. They use old Nike, Adidas, and other athleisure fabrics to rework into something new. They have frequent drops and sell out very quickly so you have to hustle to get one of their pieces. This was the second time I tried to purchase from them. The first time was unsuccessful because they sold out in minutes. These tops are so cute. I've styled it here with just a black tee, black jeans, and some wedges to make it a little more upscale. You could do the opposite though, and go full sporty.

Another brand I admire is "Almost on Time". They make corsets from recycled Nike wear. They also have limited drops, and although I have not purchased from them yet, I imagine it's hard to get your hands on one.
There are other corset types that are coming back in to style, it's not only athletic. Some of the lace ones that I absolutely love and have my eye on are vintage from Nuvonu that are from the 1920's and beyond. The singer Sabrina Claudio is known to wear these and she looks absolutely jaw-droppingly gorgeous in them. These corsets are a lot more feminine, and a lot more glam. So if that's your style then you will LOVE these.
A few more corsets that are neither glam nor sporty, and are more for the every day are from I.AM.GIA and Maniere De Voir.
 
How To Style
The way you style your corset is going to depend on the style of the corset itself. Is it under bust, full bust, lace, sporty etc? For lace corsets I think it could go two ways. It depends on where you are going to wear this outfit but you could dress it up or down. If dressing down the lace corset could be great with some sweatpants and sneakers. Yes, I said sweatpants (we're still in quarantine after all).
This could be a cool juxtaposition of glam and grunge. If you're going out on the town then it could be dressed up with a skirt, or a silk dress underneath (layering is always a good option) and some heels. If it's casual, for everyday, then wear a t-shirt under your coset with some jeans and sneakers.
    
If your corset is sporty then there is already an example above, but you could also get some matching Adidas or Nike athleisure pants to go with the look.
I hope you like this blog post on corsets. Be sure to check out others in the "Style" section of the blog!
Shop This Look:

Photography by: Saad Hameed
This post is NOT sponsored. All opinions are my own and are honest. Some links may be affiliate links. That means I make a commission if you purchase the item through my link. Xo