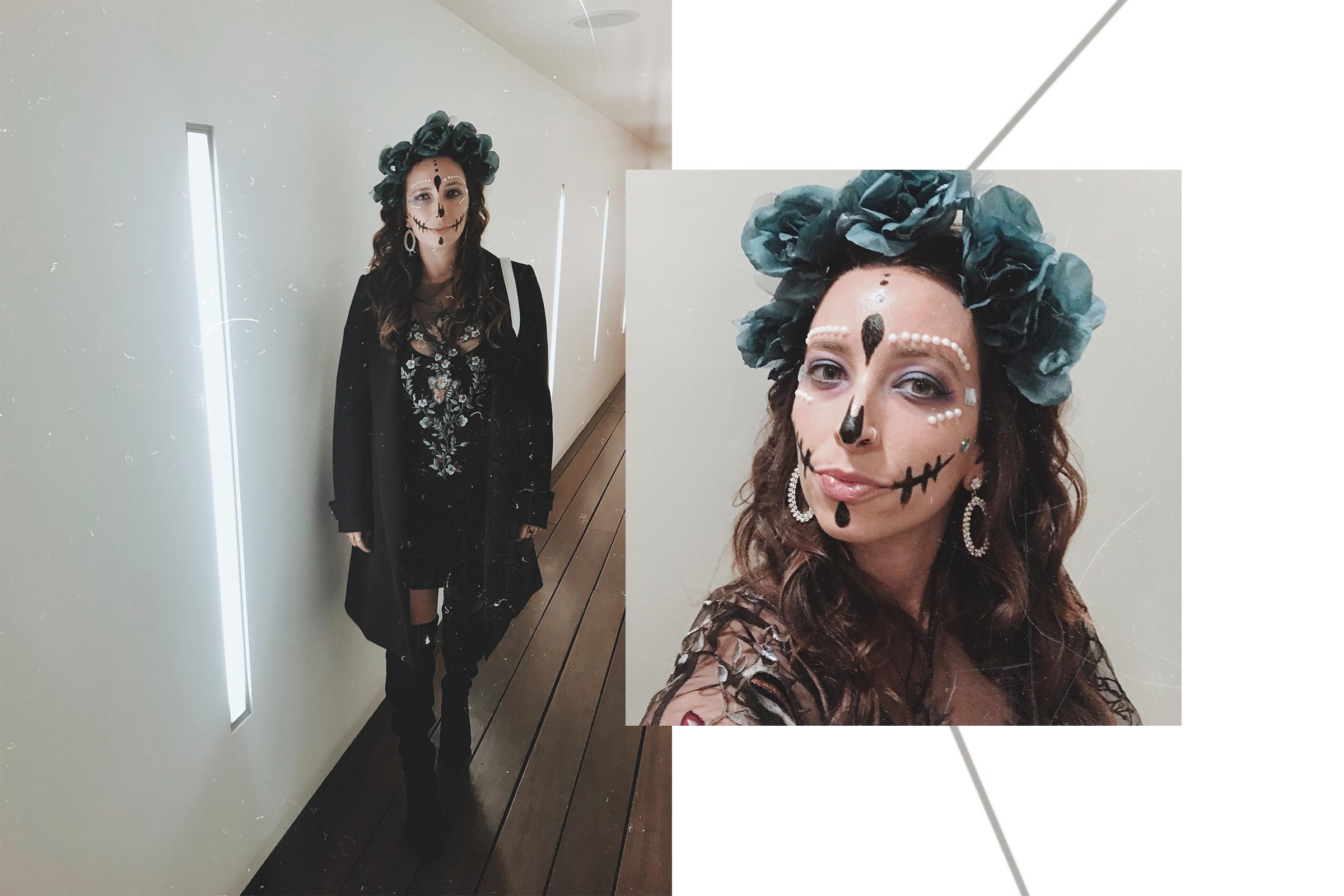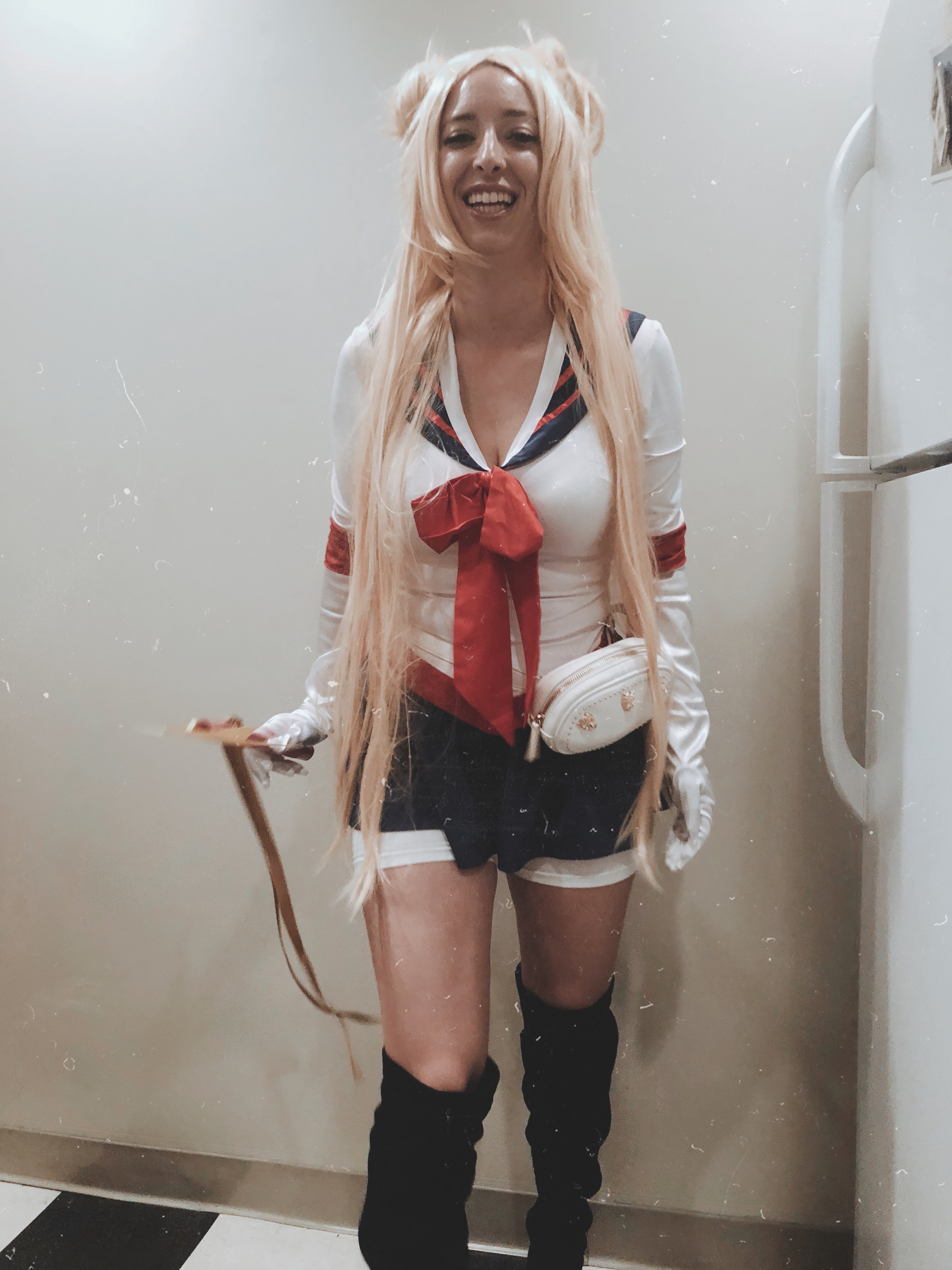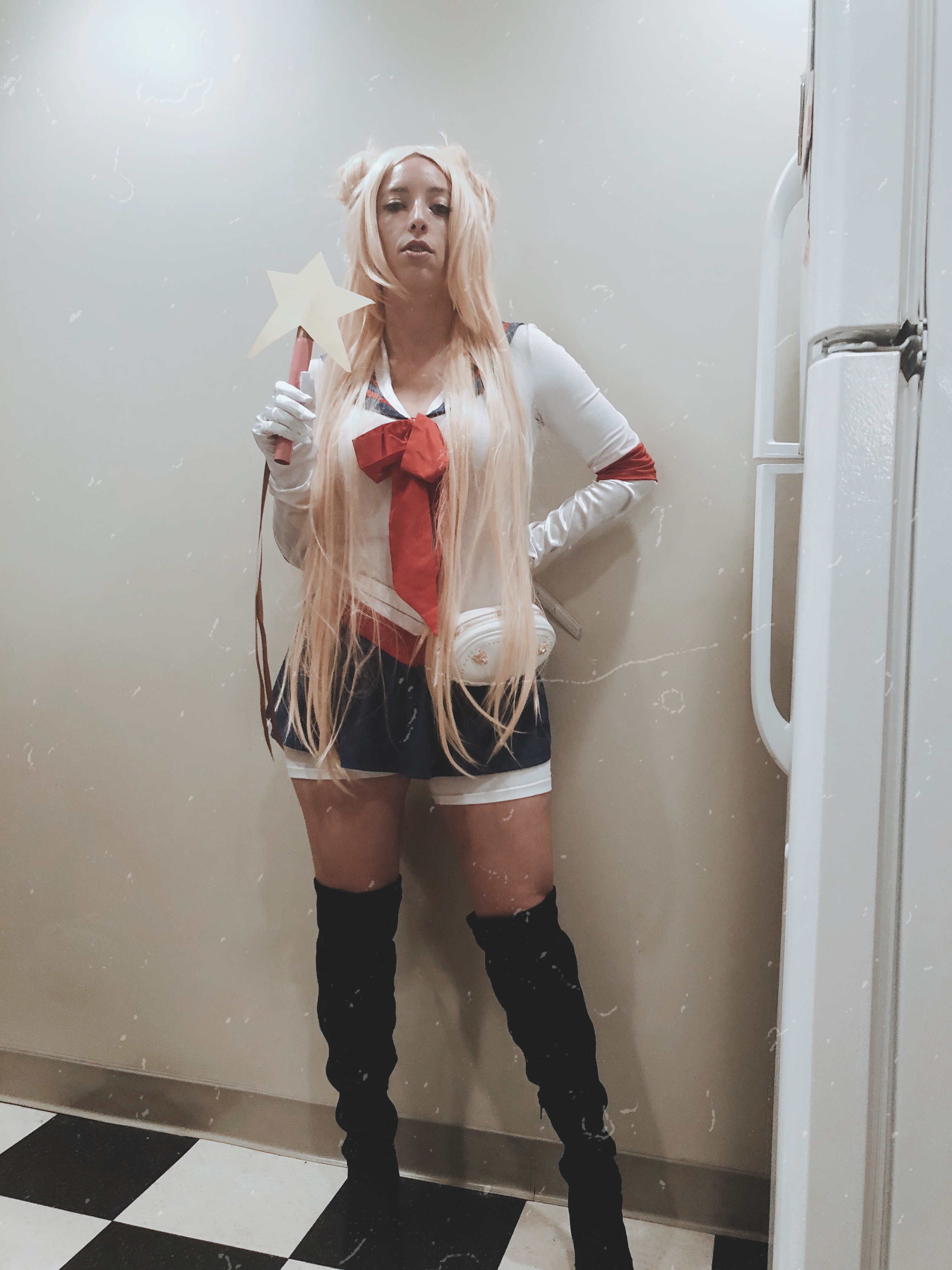 Are you a procrastinator? I totally can be. I tried to do a little better this year, so I ordered one used Halloween costume from eBay for $8 (I mean you're probably going to only wear it once and it's so much better for the environment) and just a few accessories to put together a sailor moon outfit. It went pretty well. I wore it on Saturday night. Maybe you've already seen on my Instagram.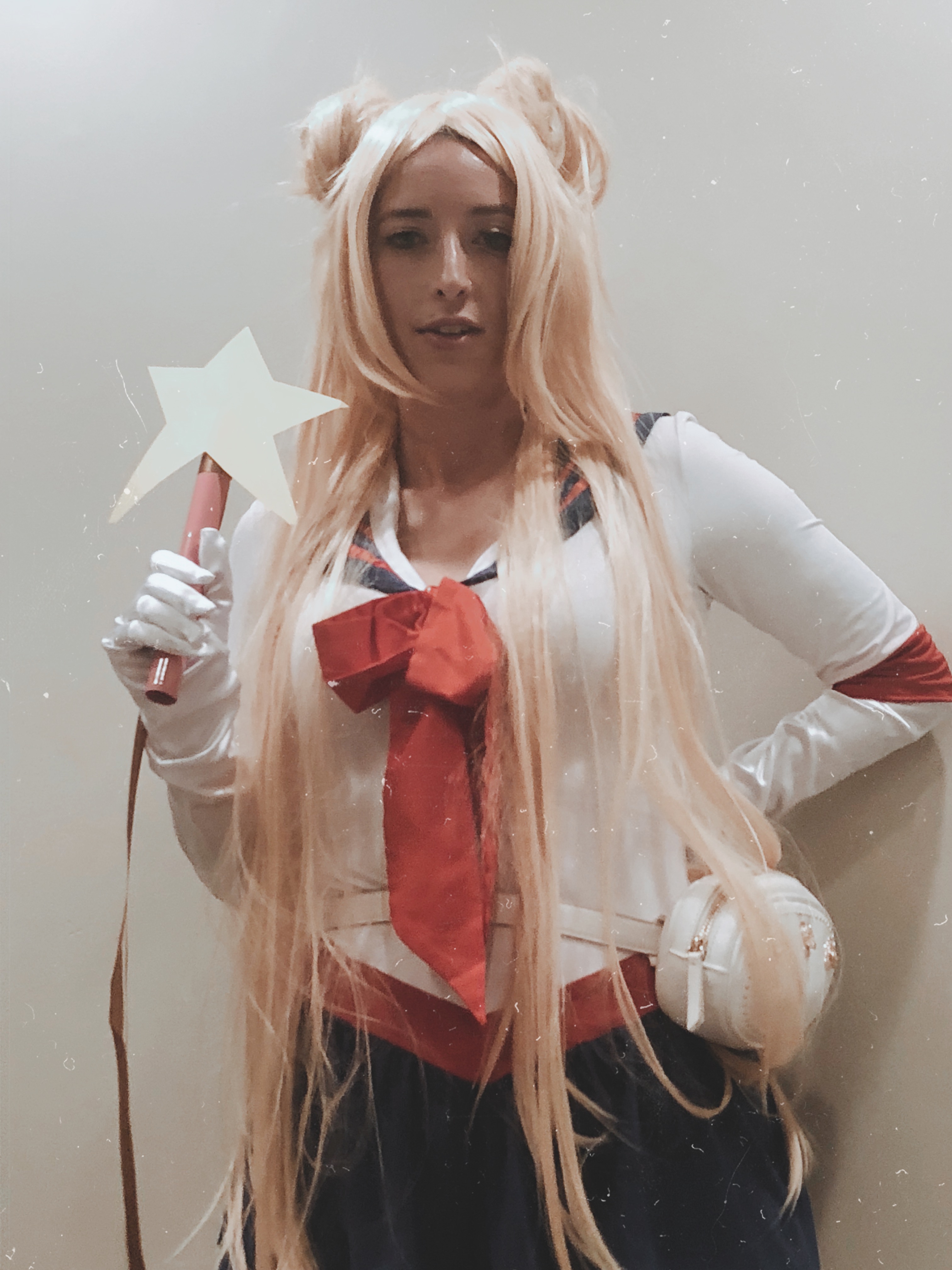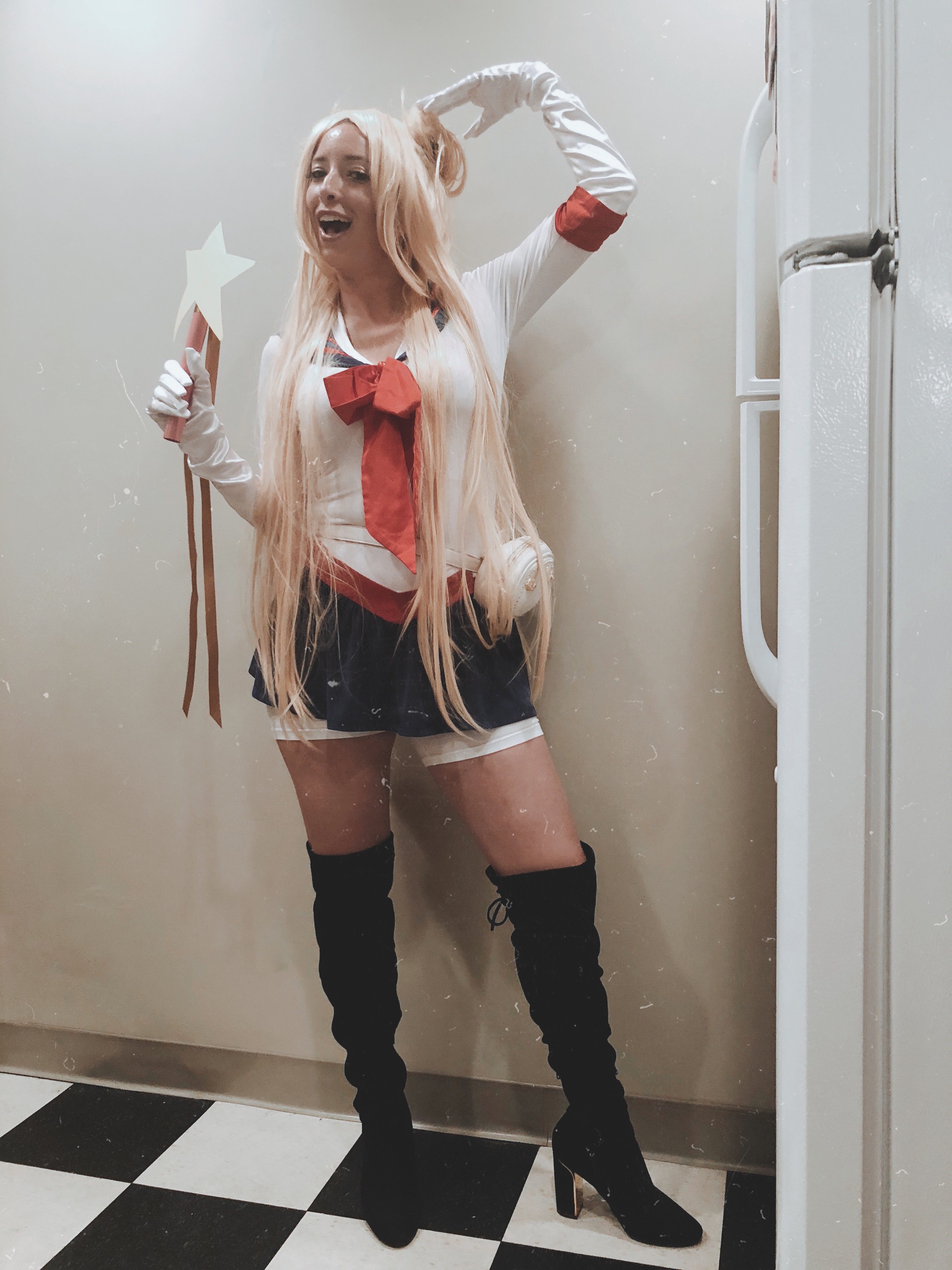 But last night, I was invited to a masquerade Halloween party and wasn't sure what I was going to wear. I put together a look that is somewhat Halloween/scary/Dia de Los Muertos/sugar skull inspired.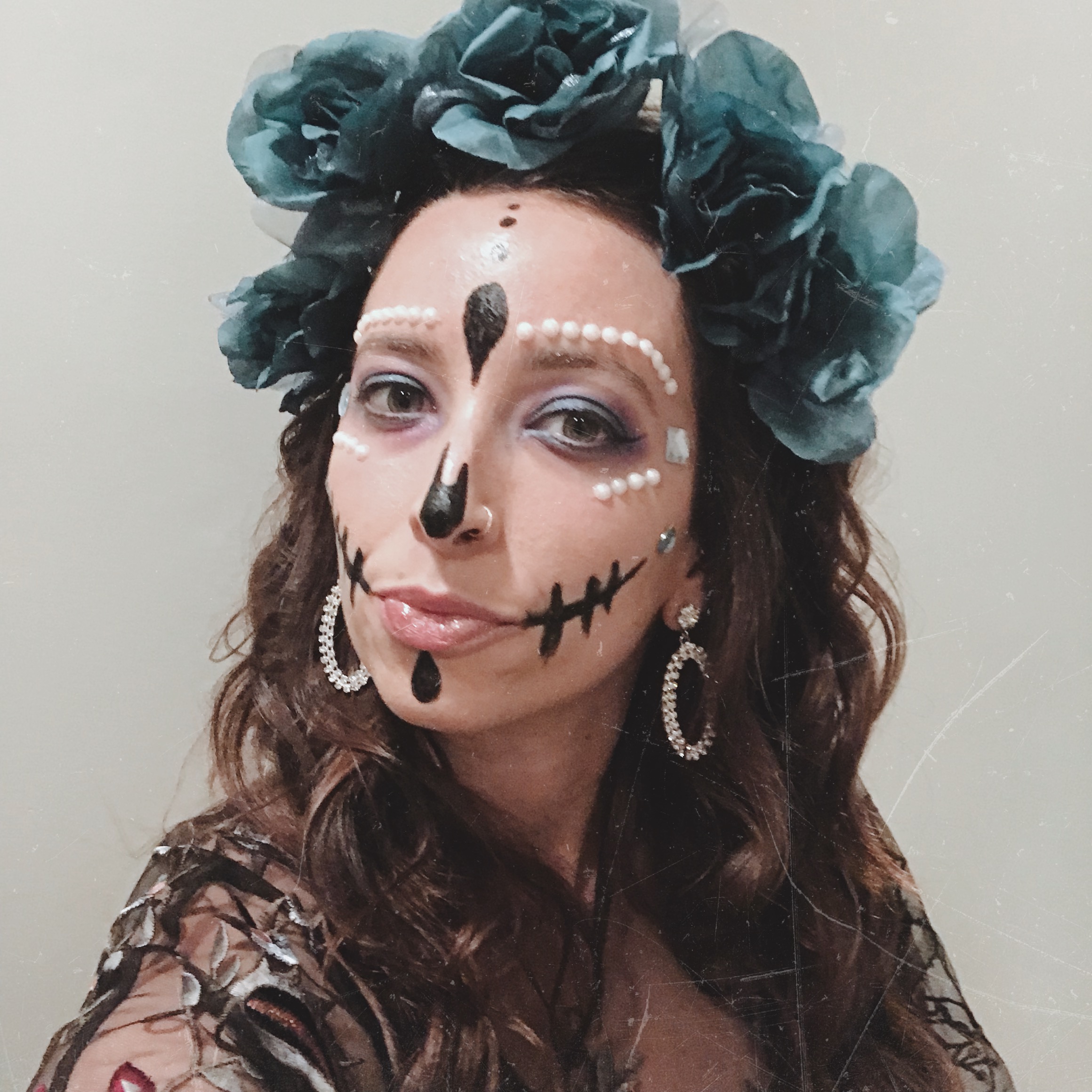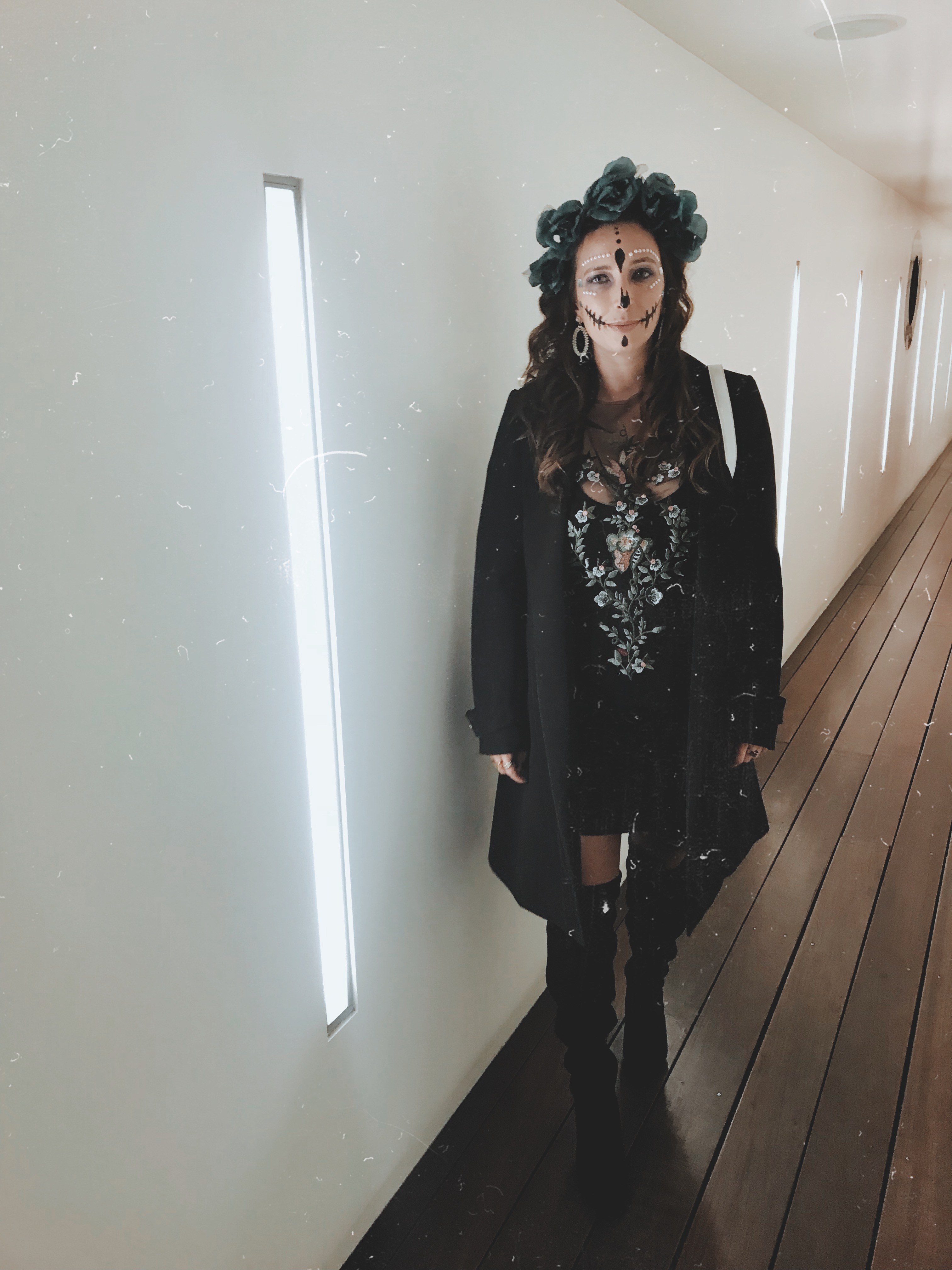 Here's how I created this look with items that I already had around the house. I started with my regular primer and foundation, and used black eyeliner to draw on my nose, cheeks, forehead and chin. I used my BH cosmetics palette for my eyeshadow, a dark blue and purplish pink color to make my eye sockets look deeper than they actually were. Then I added a black wing eye liner, a bunch of sparkly sticker jewels, some glitter to my brows after putting on Benefit's eyebrow Gimme-Brow and added some fake flowers to my hair with bobby pins. I didn't have to buy anything for this look. If you don't have these items laying around the investment would be minimal. I just put on an outfit that color coordinated with the make-up and wallah! There was something I could wear to the Halloween party.
Shop This Halloween Look: