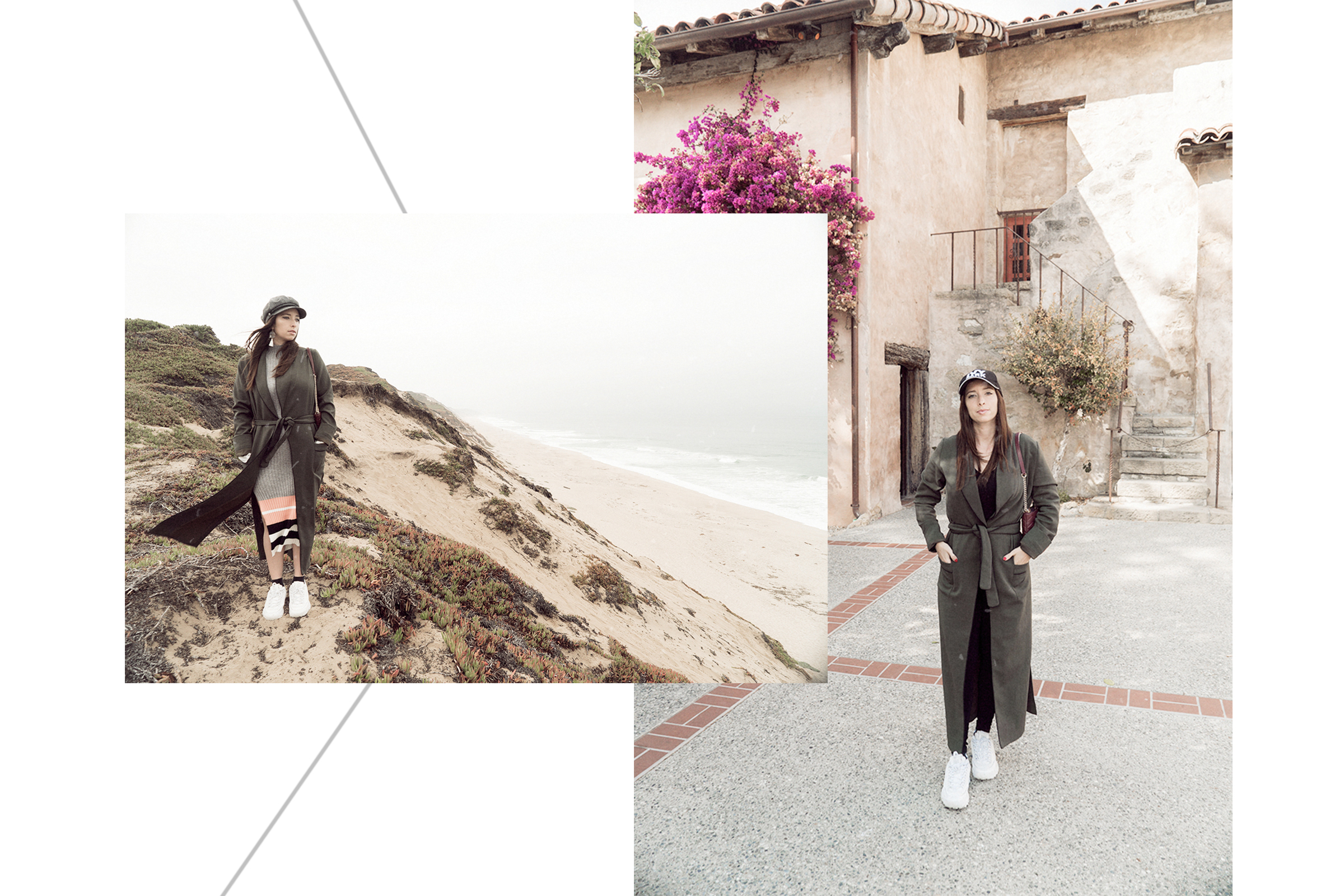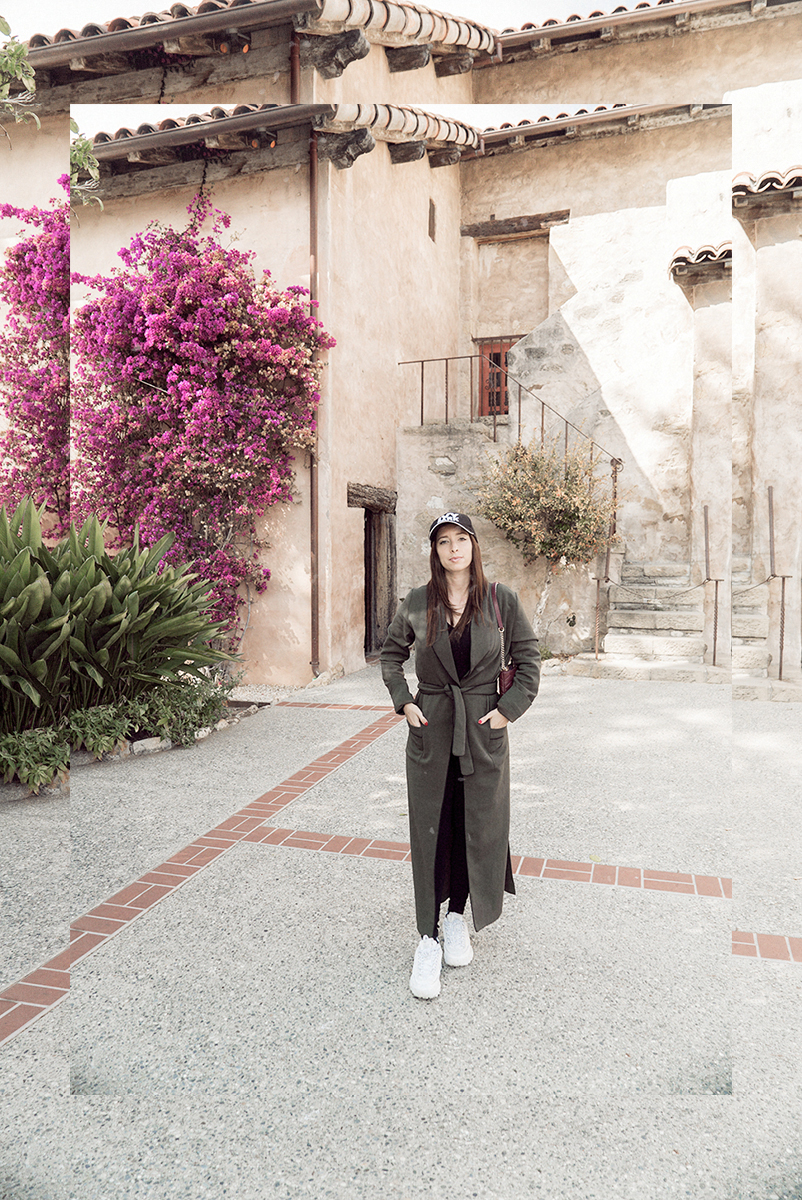 Carmel by the Sea is a cute, quaint, coastal town full of amazing little finds. It's about an hour South of Santa Cruz which makes it an easy drive from San Francisco or the bay. We were there last weekend and had a wonderful, and relaxing time. This is a place that I would encourage you to go to. I have some great recommendations for what to see and what to eat when you get there.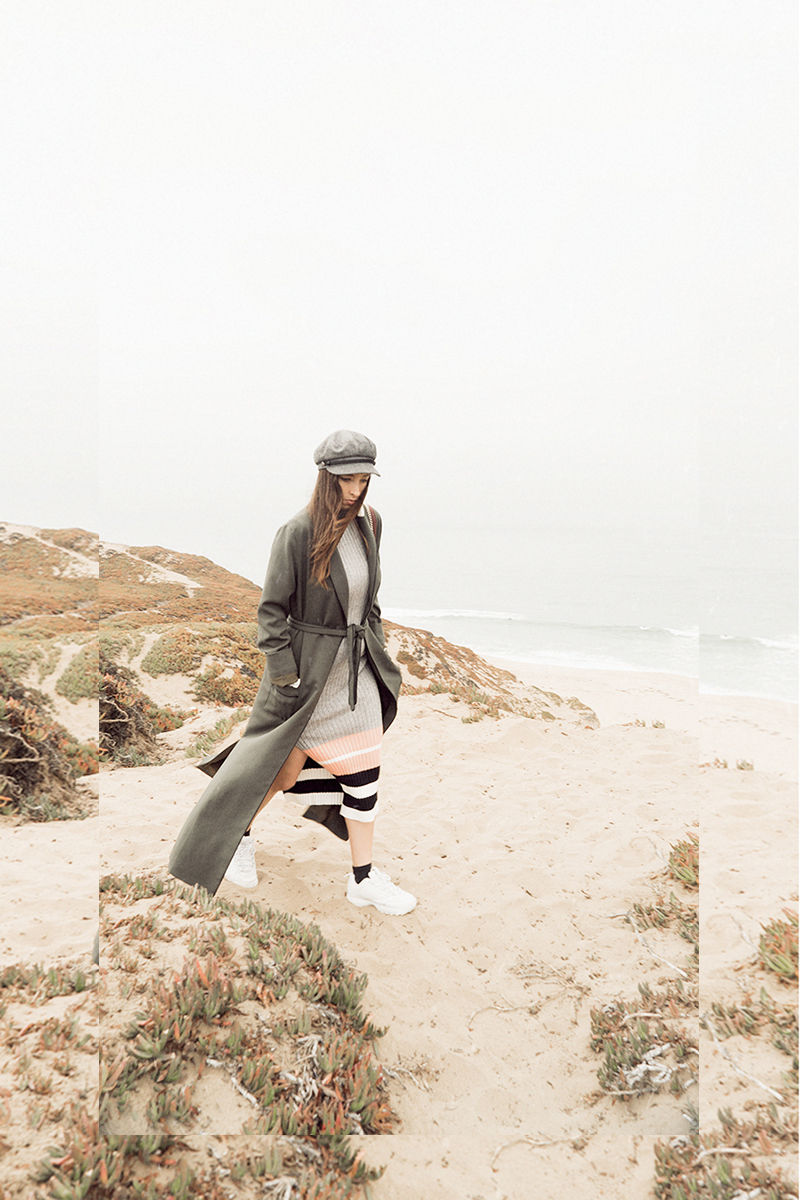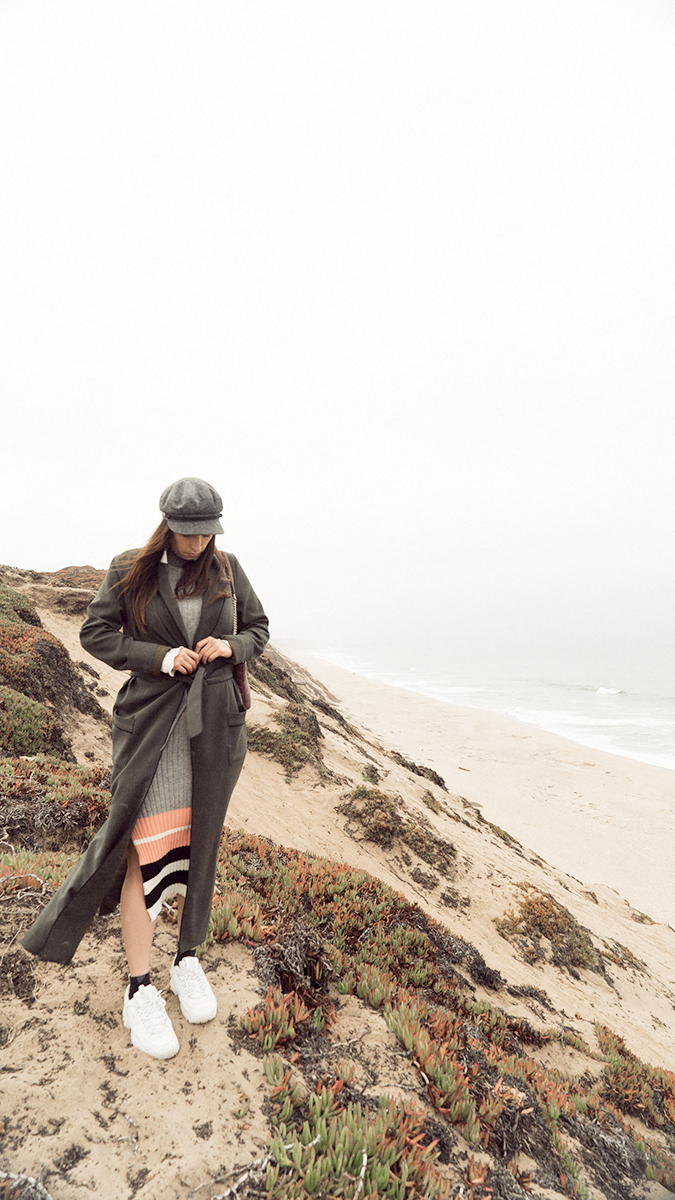 We arrived on Saturday afternoon, headed up to Santa Cruz for the evening, had dinner at a Thai spot in Capitola, and went to a neighboring dive bar called The Sand Bar. They had live reggae music, and a deck looking out over the lagoon.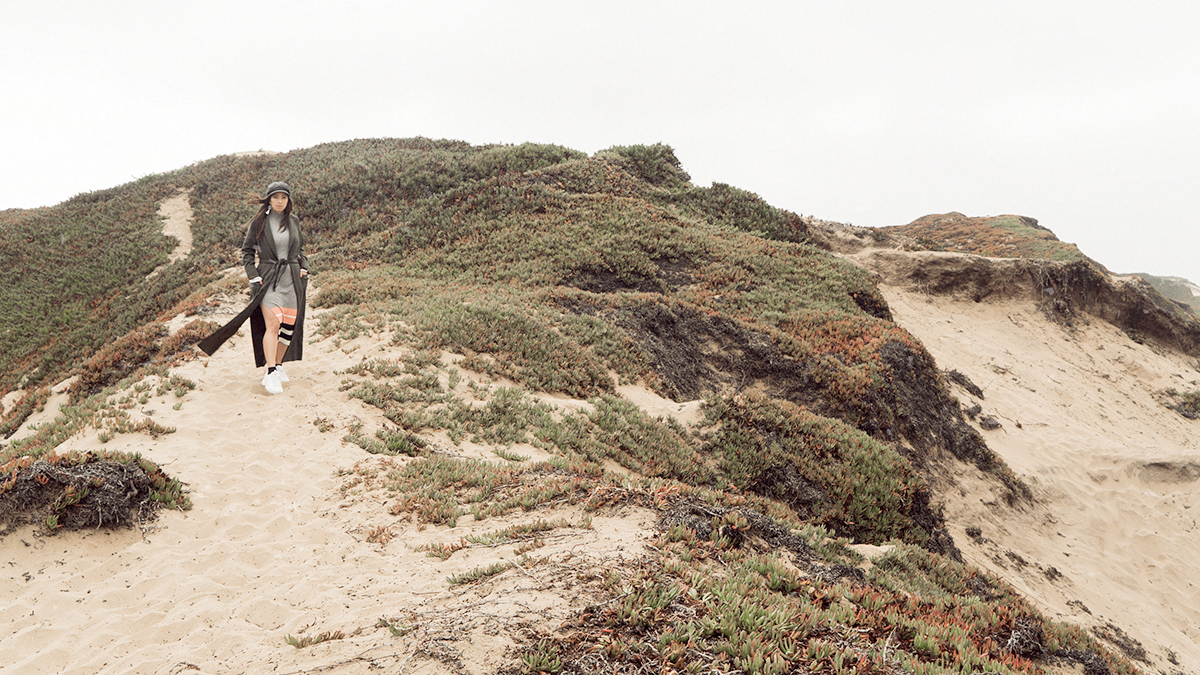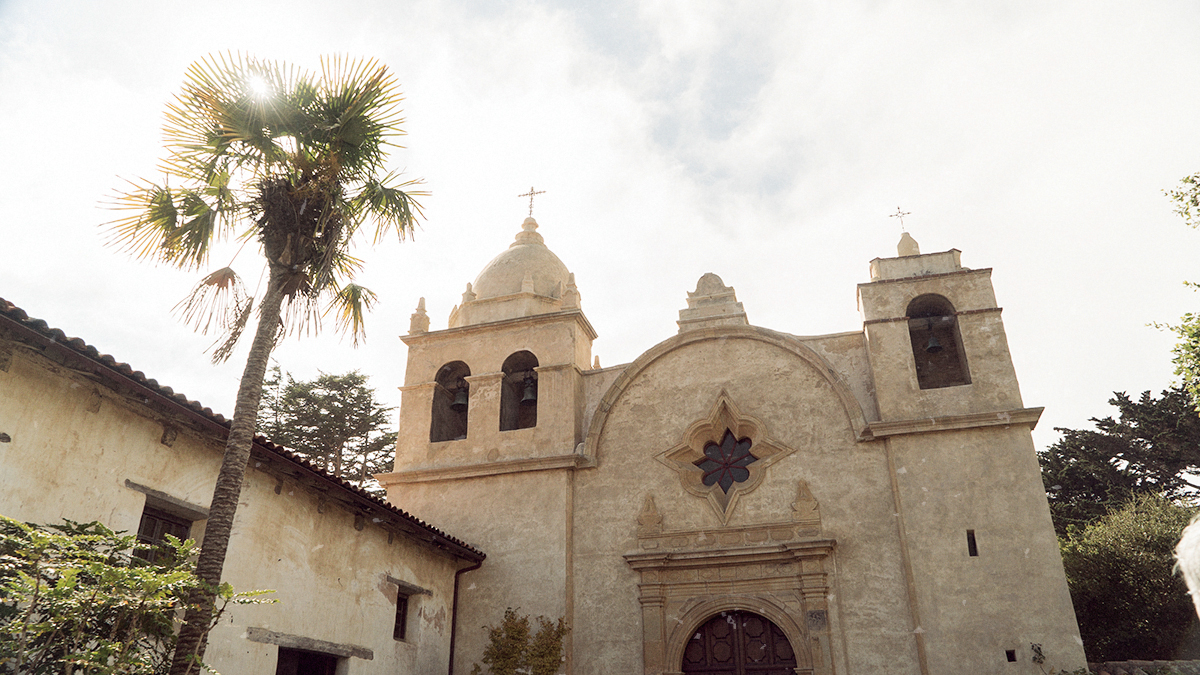 On Sunday morning we headed into town and got brunch at From Scratch (they have a vegetarian eggs Benedict!). The area has some nice jewelry shops, and galleries that you can peruse if you have to wait for a table. We then headed into downtown Carmel stopping at the Church (pictured above) and went to some great boutiques. A favorite of mine was Foxy Couture on San Carlos St. They have a large selection of vintage Chanel, Louis Vuitton, and more luxury designers with pieces all in great condition.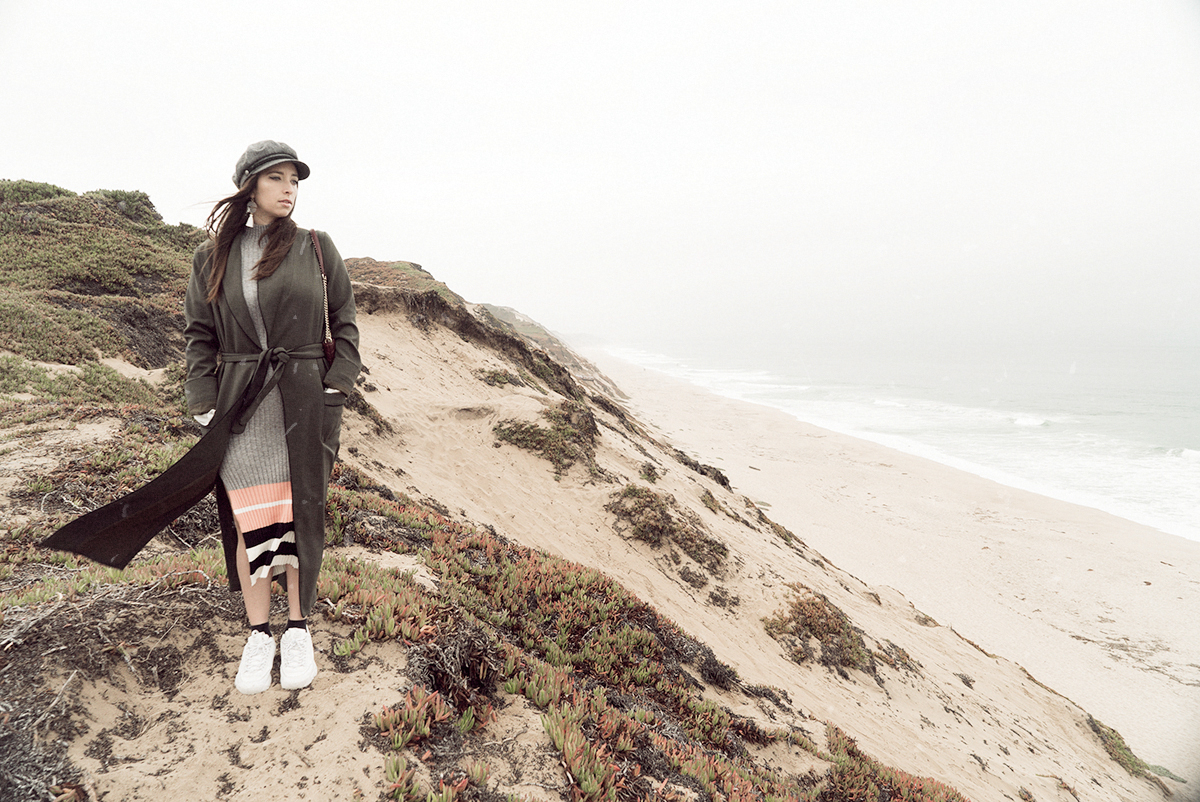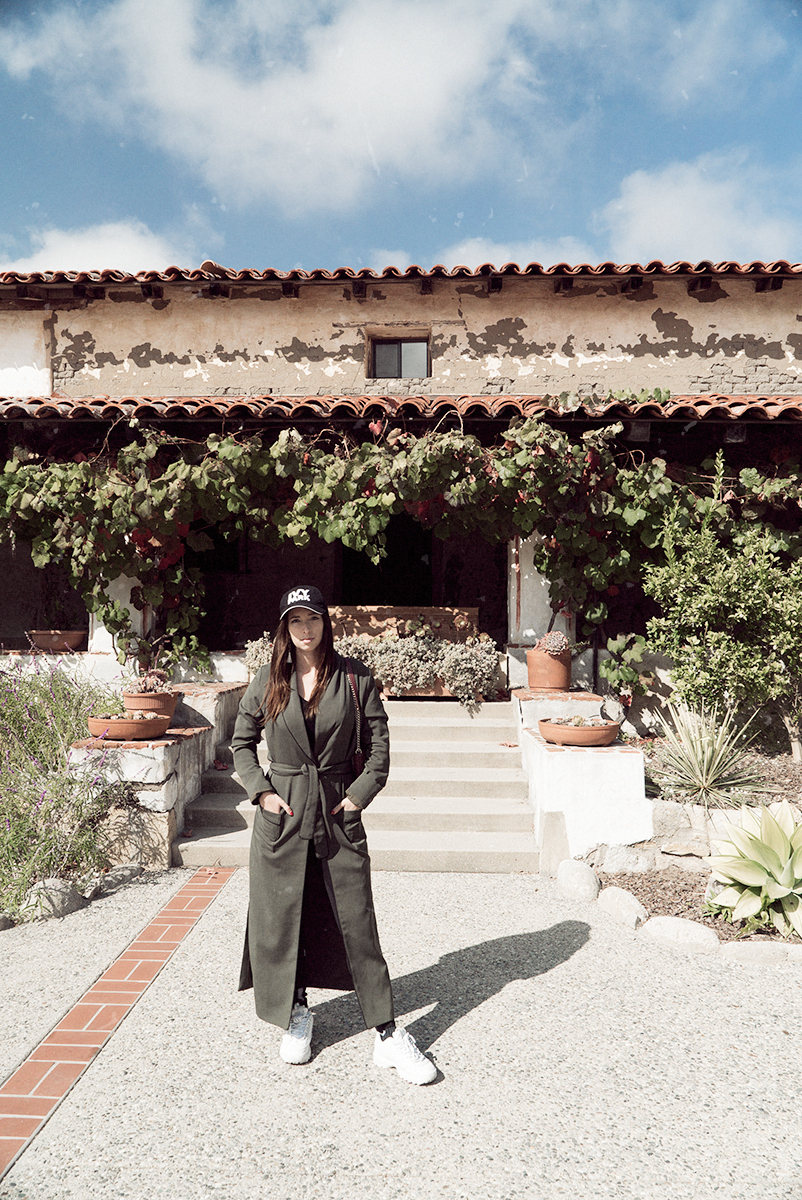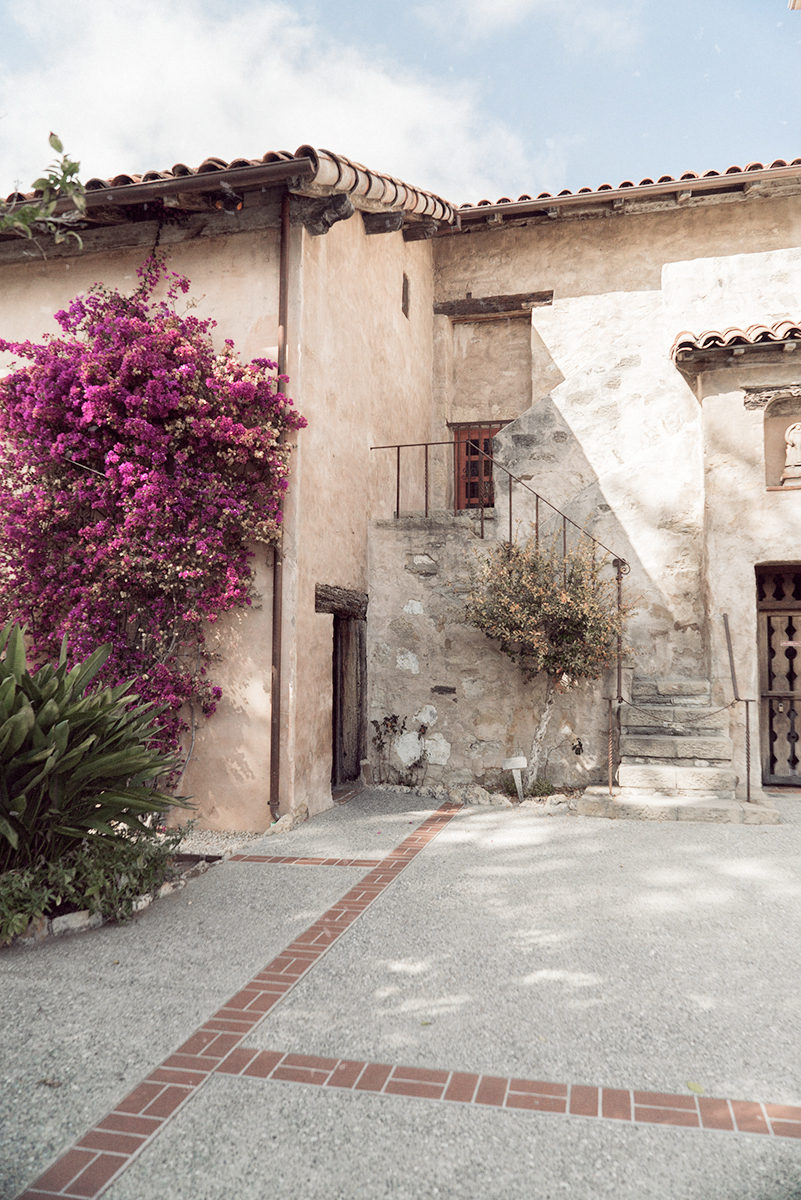 In the afternoon we headed to Cowgirl Winery and tried a flight of white, and a flight of red wine. We then went to Folk Tale Winery down the road where they had live music. For dinner we went to an italian spot called Il Vecchio in Monterey. Monday we headed down the coast back to Los Angeles and stopped along the way in Big Sur's overlooks. If you need a little weekend getaway from Los Angeles or the Bay Carmel-by-the-Sea is really the perfect spot!
Shop These Looks: