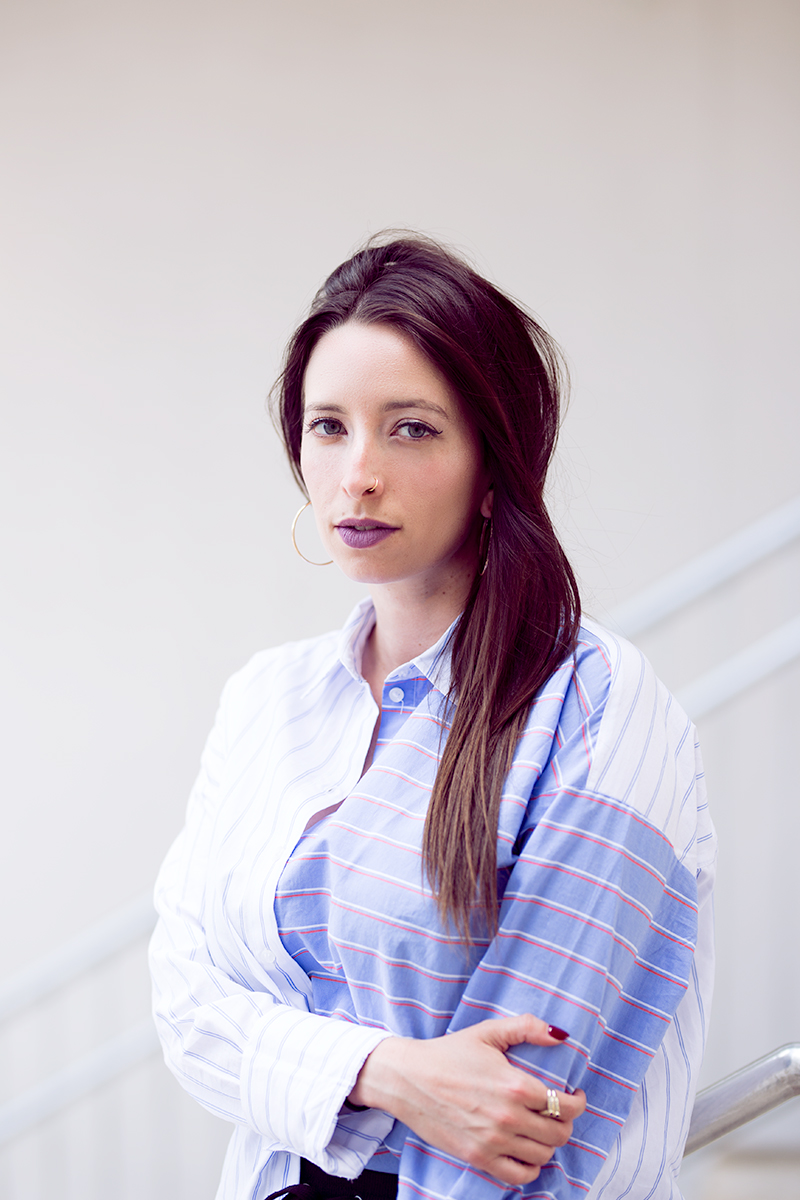 Miami Design District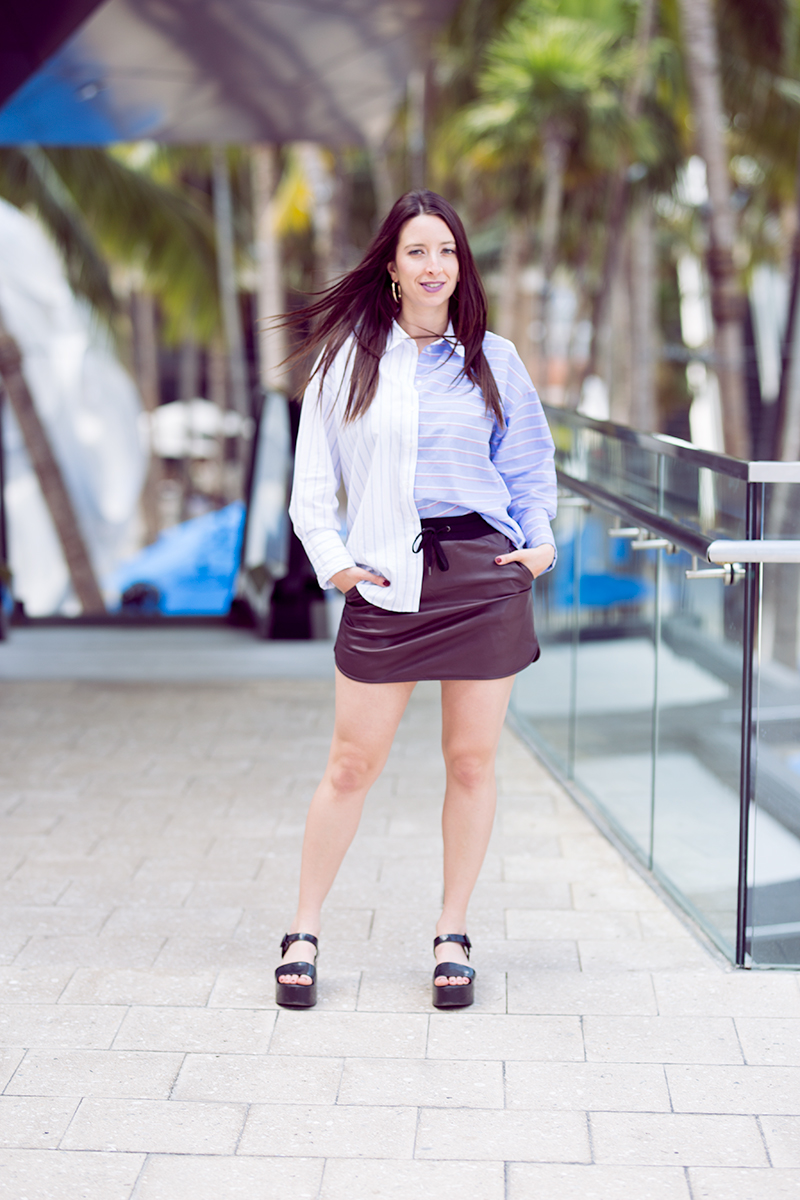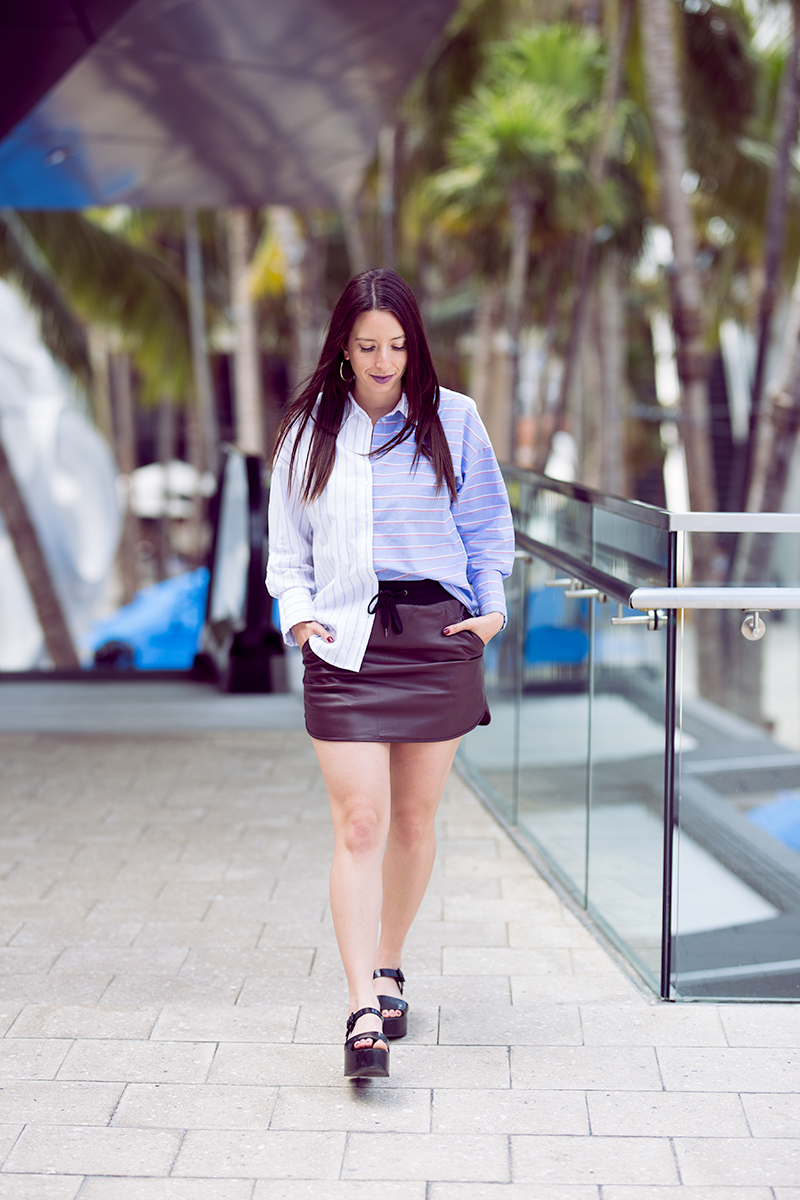 This look along with the previous one that I shared was also shot at the Miami Design District. It's such a great place to shoot because of all the soft natural light. There are swings there too, under a canopy and plenty of beautiful luxury shops to get inspiration from.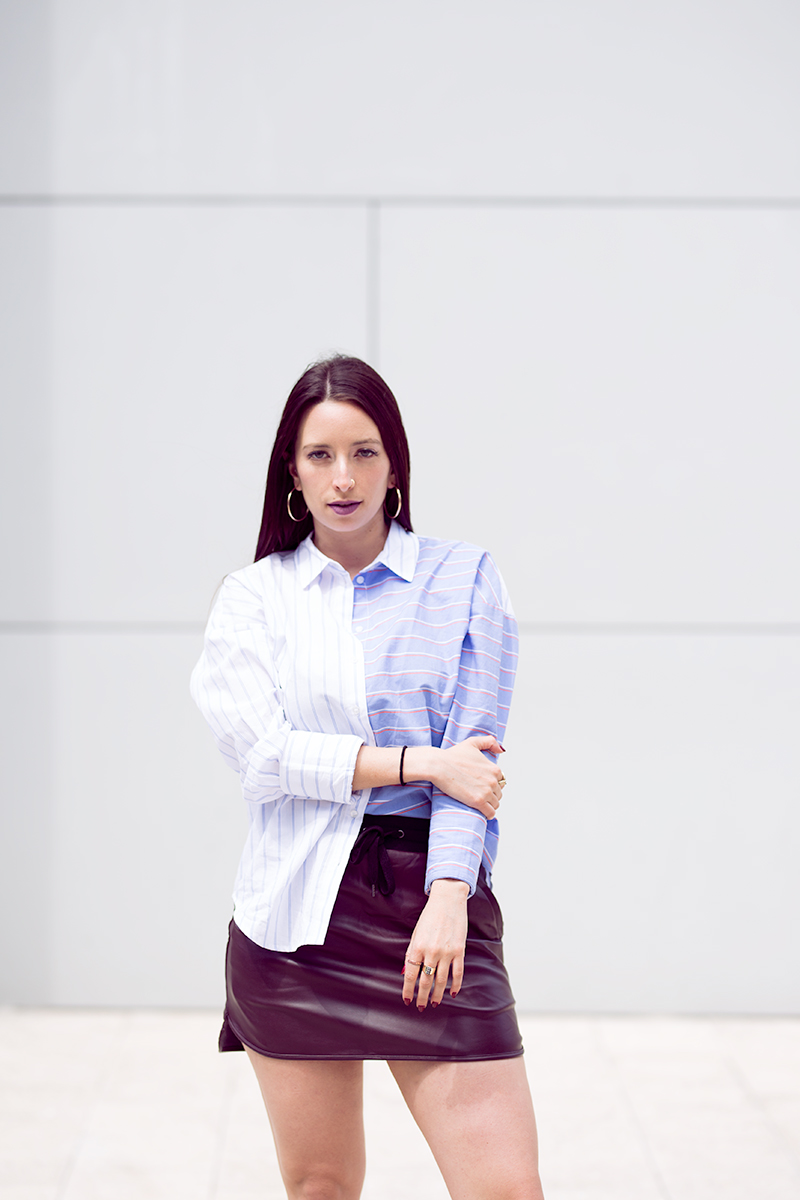 This has become one of my favorite shirts. I love it to be honest, and if I were a cartoon character this shirt would be part of my eternal outfit. It's a great piece to mix and match because it could be worn for a day at the office, casually with jeans and sneakers, or even tucked into a wrap skirt. Here I paired it with a skirt that I got at H&M and platforms from Melissa. I wore a purple lip stain from Sephora to match the shirt. Lips stains from Sephora make the cut for Beauty Essentials you Can't Live Without.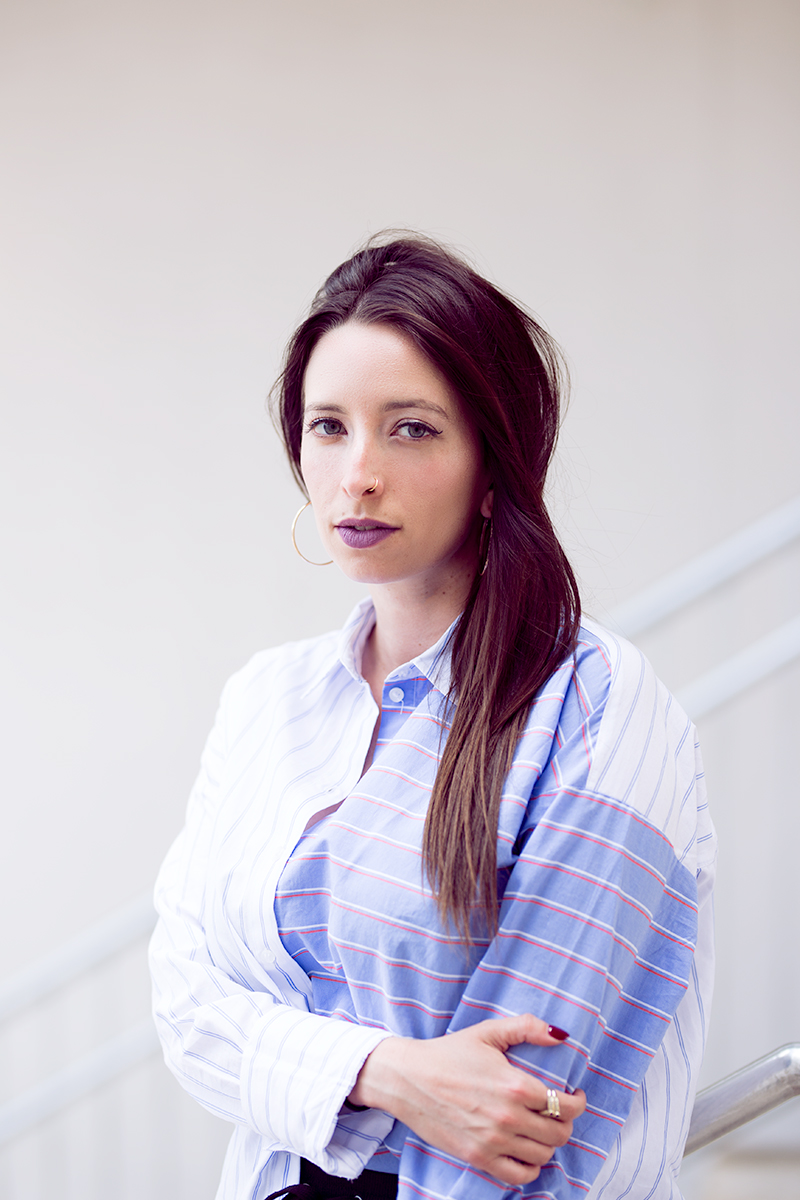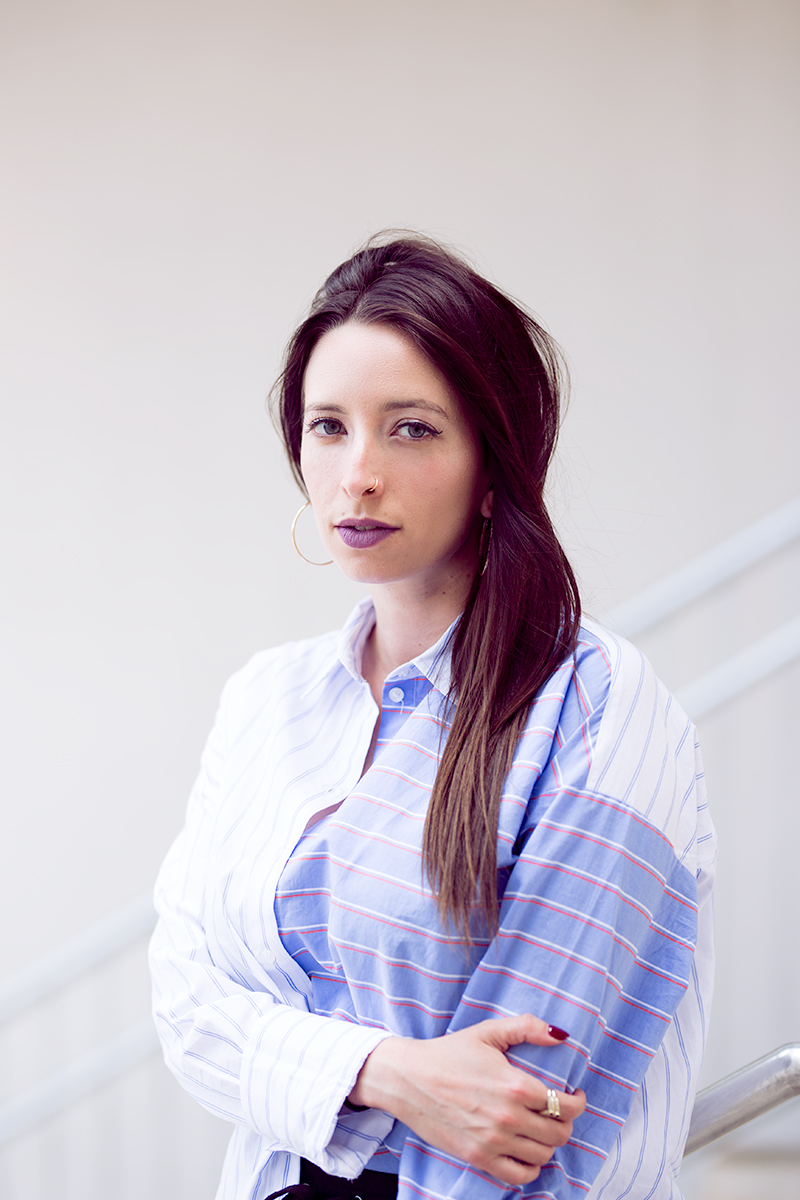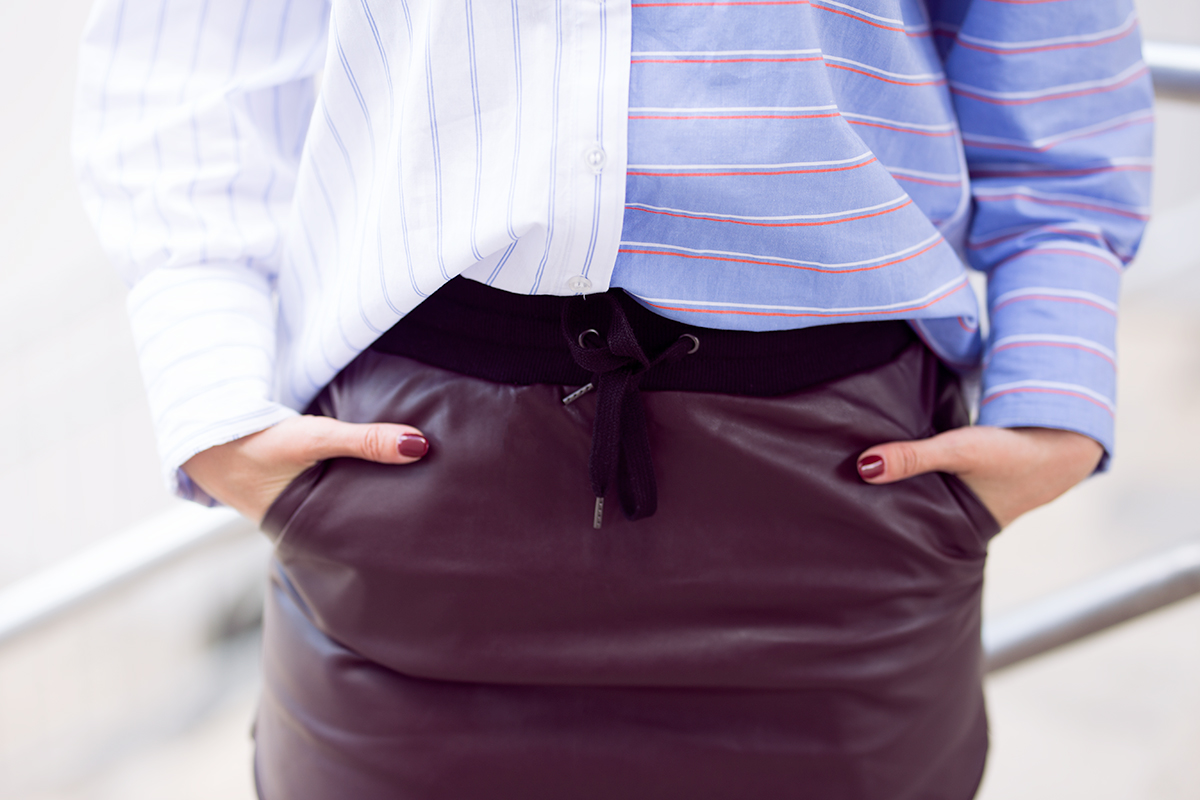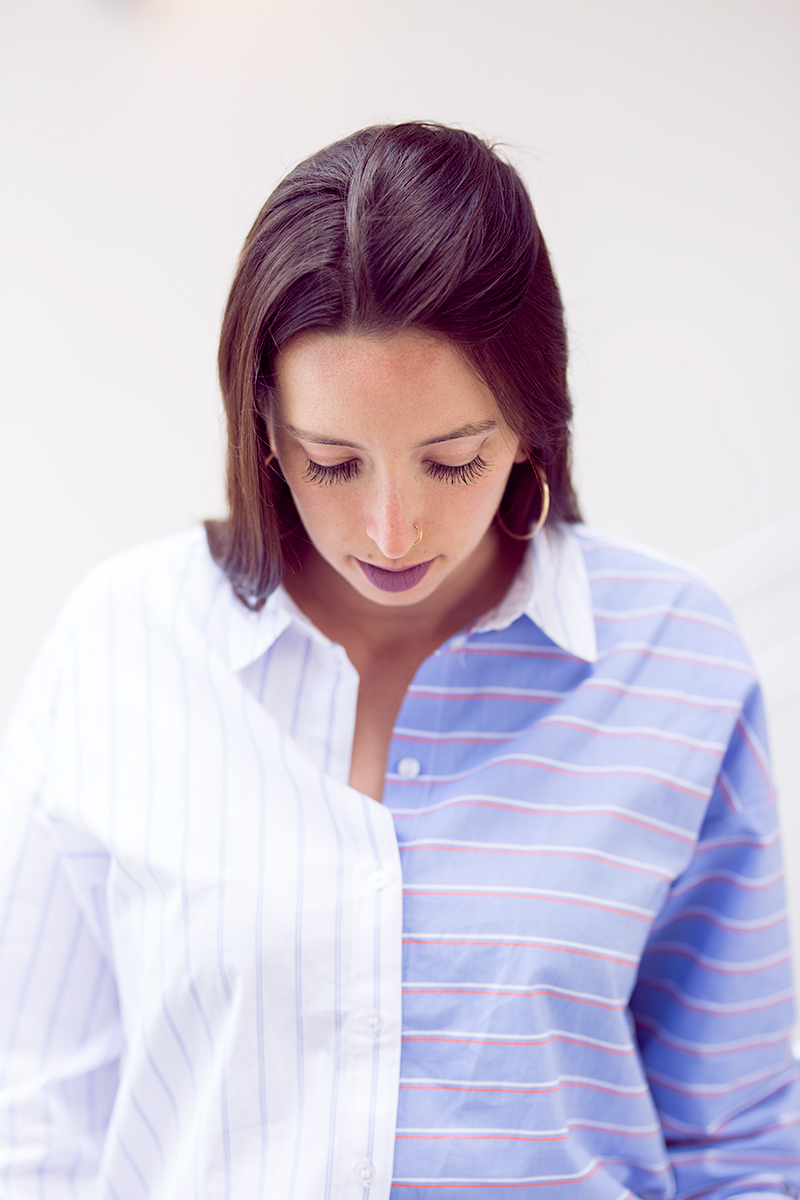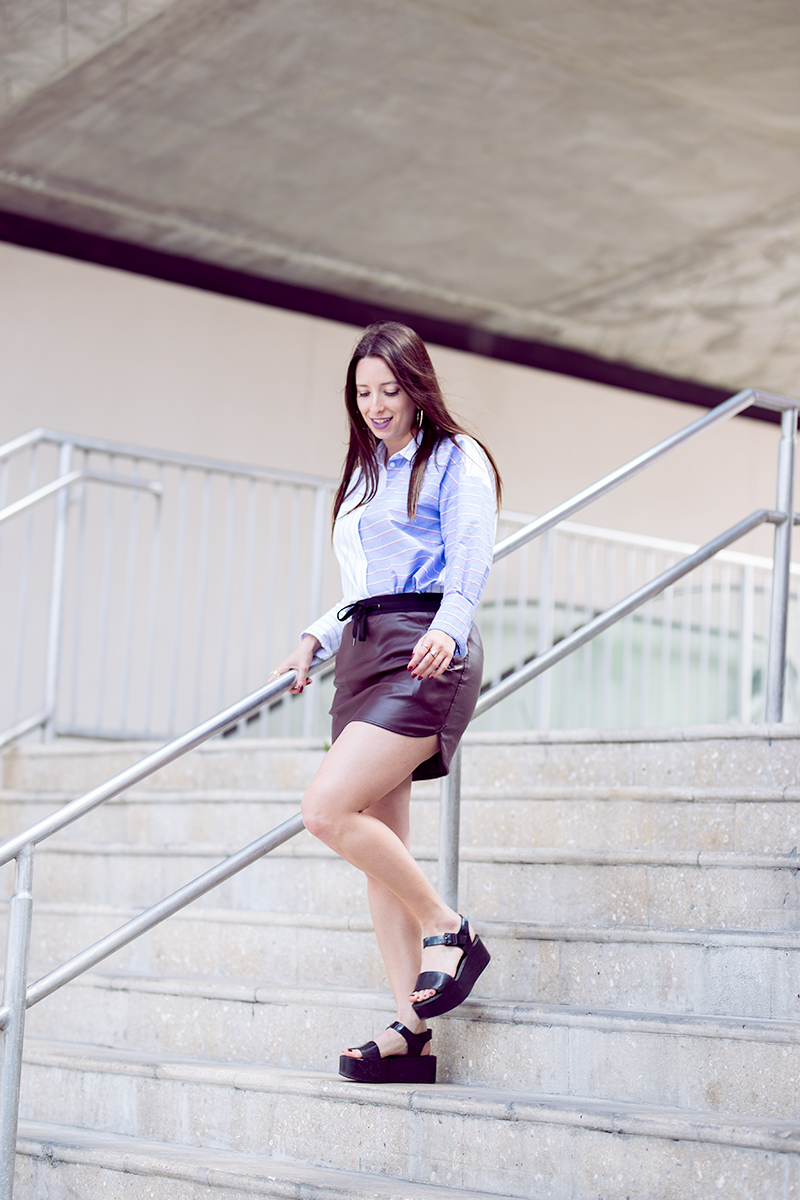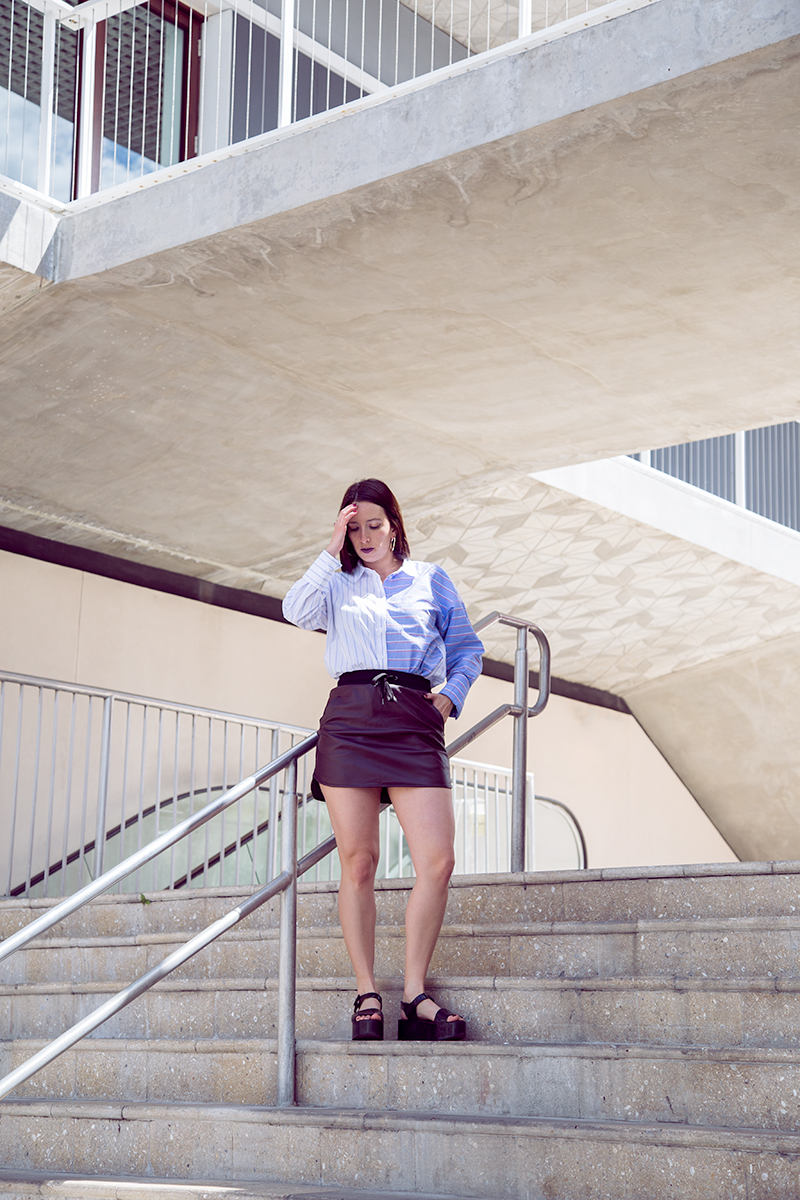 Have you ever been to the Miami Design District?
My Seattle trip gets closer and closer and I still need suggestions on where to go! Comment below if you know of any great places that you think I should check out.
Shop This Look:


Photography by: Andrea de la Cruz