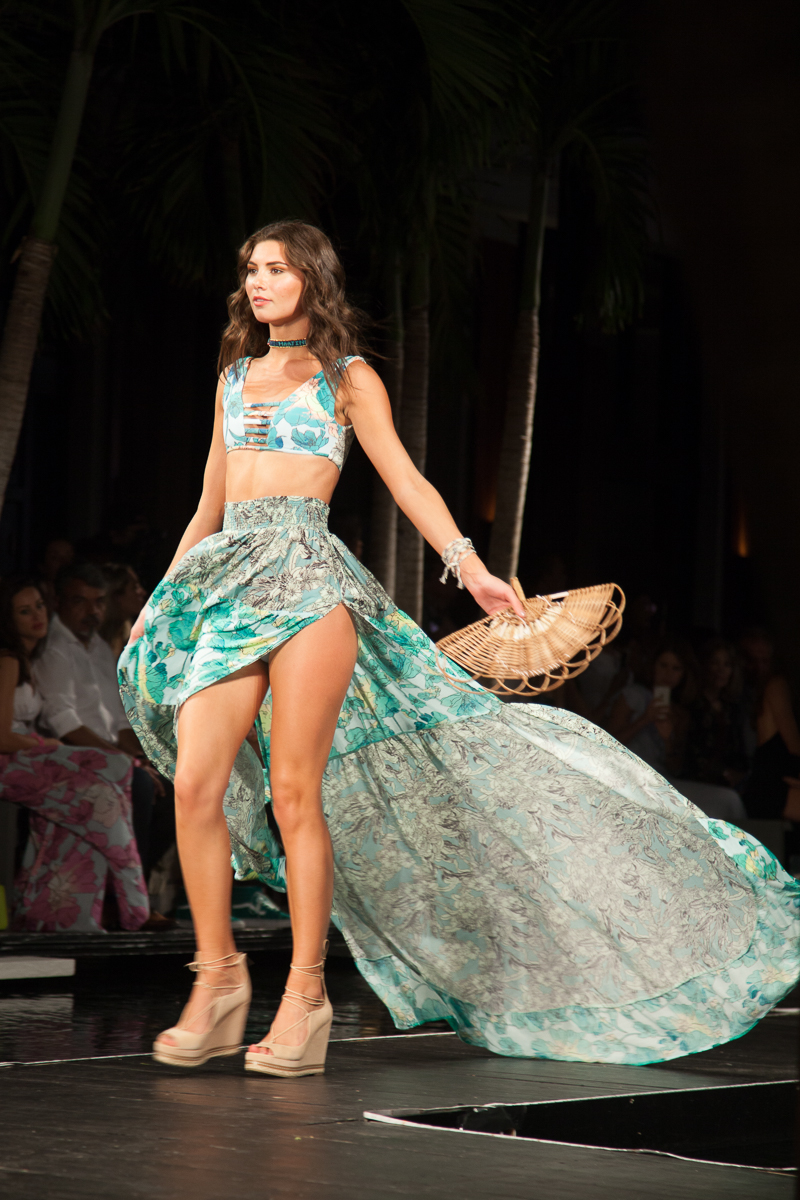 Miami Swim Week – Maaji
Maaji is another of my favorite designers from Swim Week. Why? They implement sustainable practices (elaborated on below). I also think Maaji adds some flare by accessorizing all their models extremely well!
Additionally, they don't only have swimsuits, but cover-ups, bags, and more! It's great that they provide accessories as well because when you go to the beach you always needs a bag to hold your towel, sunscreen, water, and speaker.
"Maaji is committed to the preservation of oceans and seas, which have been an endless source of inspiration. "Planting an Ocean of Trees" is our way of giving back to the planet. This is a non-profit campaign aimed to plant trees in Colombia. This campaign is looking to positively impact the environment as well as the community.
Maaji trees are planted specifically to protect watersheds in Colombia, in areas with high water potential that have been hit by violence. The tree species have been selected in agreement with the regional environmental authorities, according to the geographic location and the conditions of the site." – Maaji
I think it's so great that the company is doing this! They are giving back to the planet and all the people on it through their fashion. I would love to see more brands start implementing similar practices! If you know of any, please comment below so I can check them out, learn about them, and perhaps feature them on the blog!
If you'd like to see more posts from Swim Week check out Frankie's Bikinis!
Shop Maaji