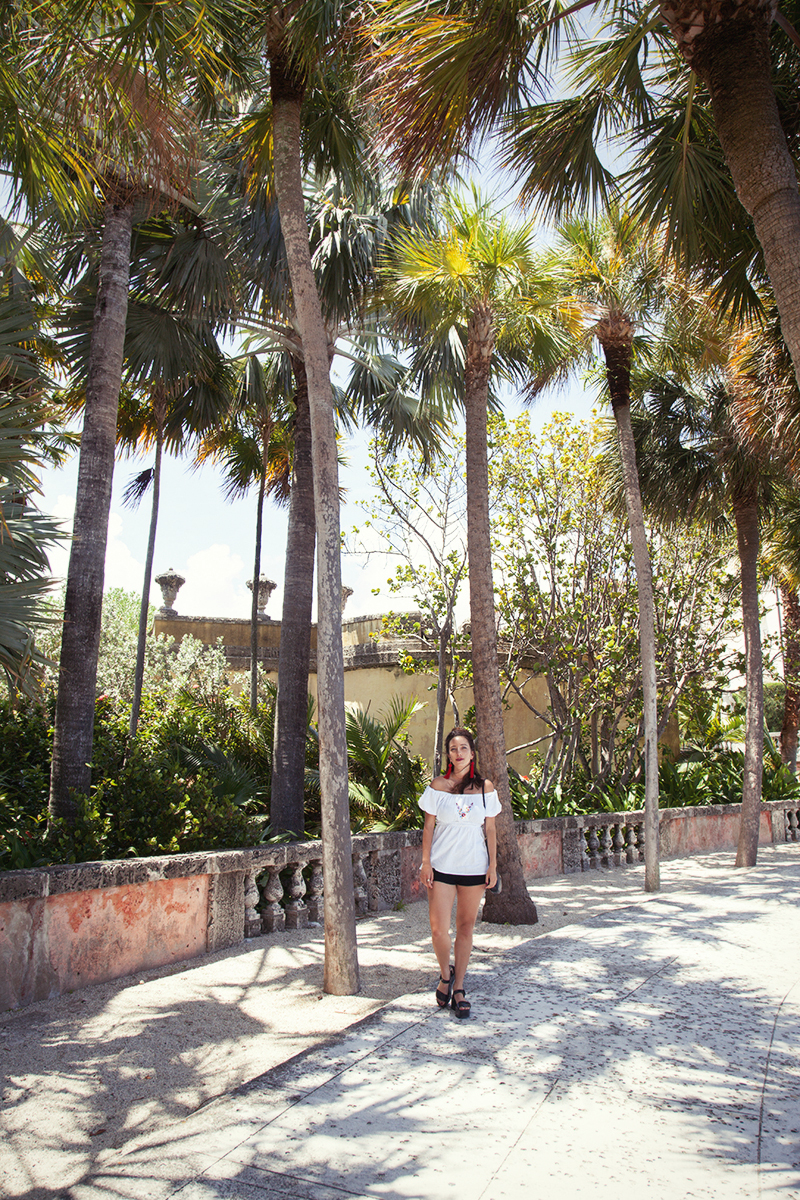 Embroidered Garden
My friend and her sister came to visit me in Miami for a few days. They got me out of my normal routine and got me exploring my city. It's funny how when you live somewhere you rarely go to the most beautiful places. It's nice to have a fresh set of eyes to help you realize how amazing your surroundings are. I'm grateful that they came to visit and we go to have some time exploring my city.
Vizcaya Museums and Garden is one of my favorite sites in Miami and will continue to be so. It's an old Italian estate. It reminds me a bit of Versailles and other European gardens. It's quite a magical place for photos and to just stroll through and visit. They have the most beautiful sea side gardens, old ship wreckage off the coast, and a wonderful museum. They hold weddings there and you can only imagine how exquisite it is for that kind of event! I've photographed here before. It was for a magazine. You can see the shoot from Vizcaya in another post.
I was looking for an off the shoulder simple blouse when my friend arrived with a gift from Ecuador. This white one was just what I was hoping for. She knows me oh so very well (we've been friends for years). In other news, I've changed my place of residence. I'll share more about that in blog posts to come so be sure to stay tuned!
Shop this Look:


Photography by: Cheska Limjuco
Edited by: Deena Danielle