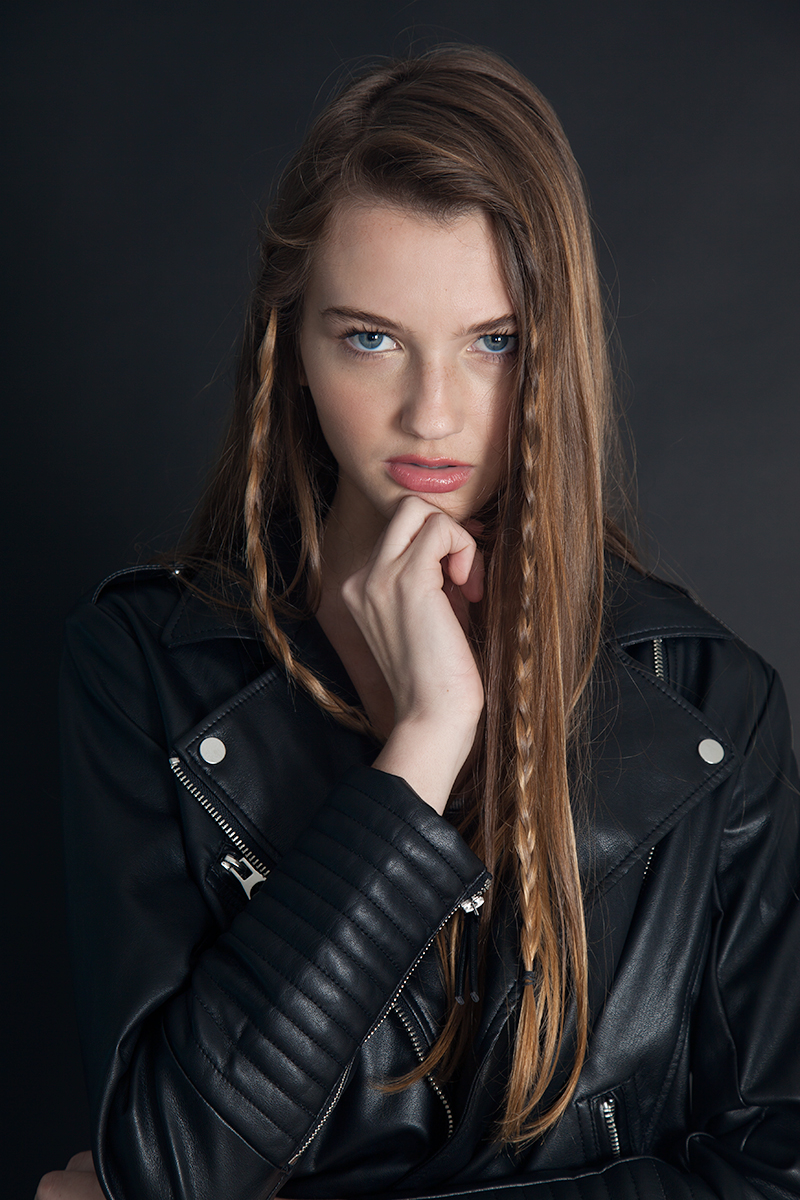 Model Photoshoot: Nicolette King
It was wonderful doing this model photoshoot with Nicolette King from Ford Model Management last month with MUA Michelle Lelia. We photographed a few looks in the studio and then headed to the beach nearby.
I like doing a softer look, like the example above with the white backdrop and fur, and then something a little harsher and more intense like the dark backdrop with the leather jacket. It's nice to have the two options when helping create images for a models book. It's great to portray them in different light (no pun intended) to show the versatility for future campaigns. As a booker they're often looking for a specific look and want to see examples of how a model can fulfill it.
I love how the blue in the umbrella brings out Nicolette's eyes. It's a great combo. When photographing there are so many little details to keep in mind. It's important to remind yourself of how the models makeup hair and clothing looks.
Model photoshoot tip: Props are key! The umbrella in the background was given to me by a friend. More shoots to be shared soon! Happy Friday! What do you think of these shots of Nicolette King?