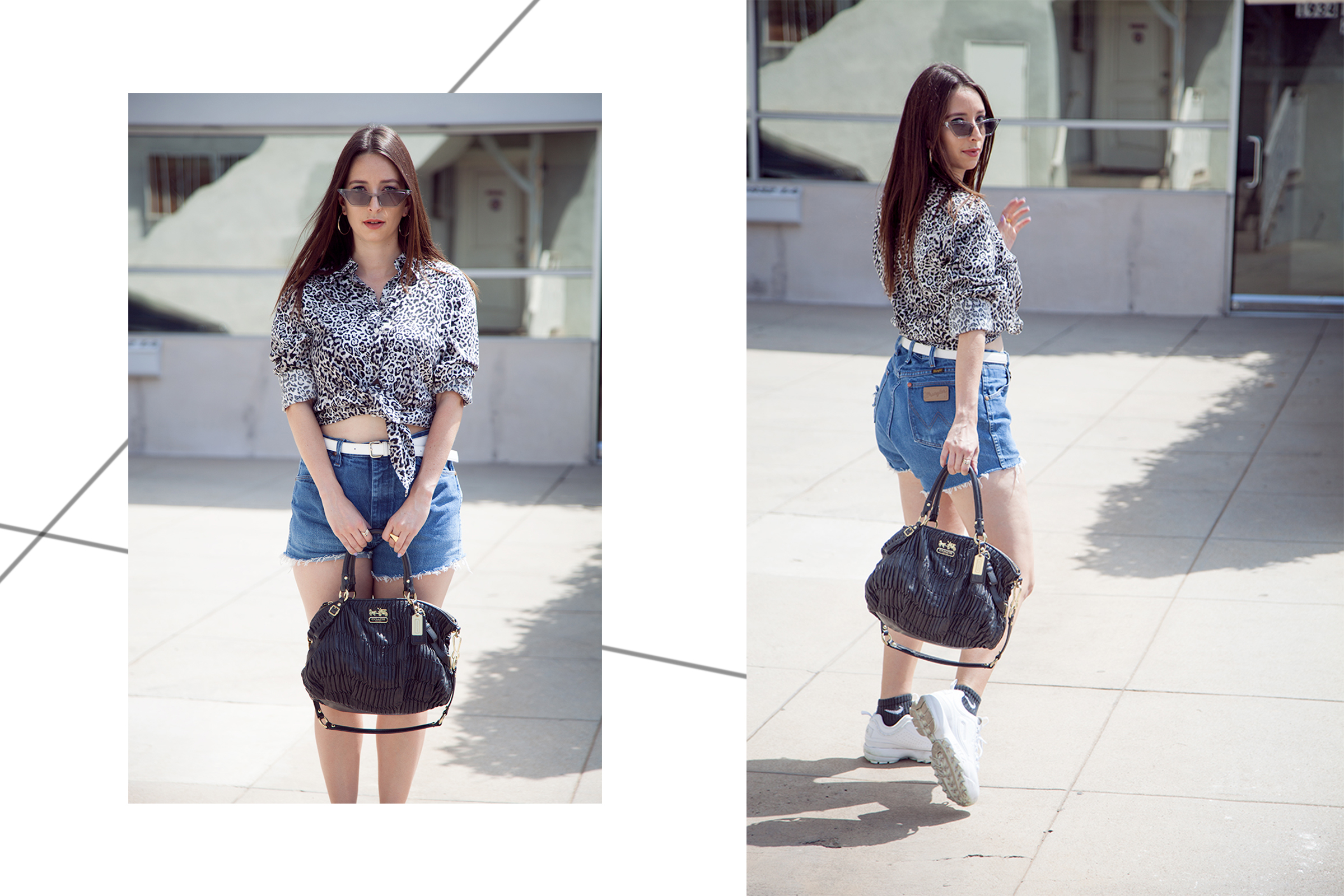 My Rose Bowl Flea Finds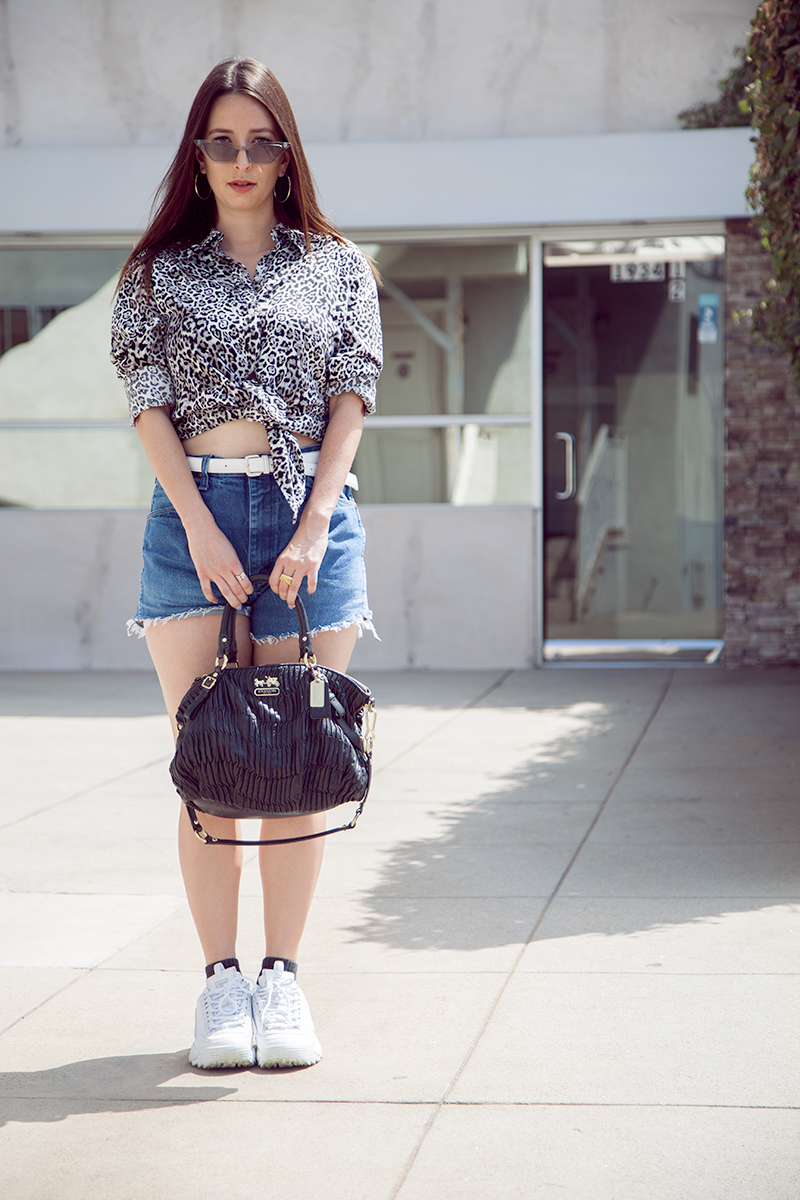 These shorts and leopard print button up were only $5 each! The key pieces to this outfit were thrifted at the Rose Bowl Flea Market. Check out my post about shopping at the Rose Bowl Flea Market in Pasadena here.
Although jeans aren't a huge component to my wardrobe they're a great basic to have. These kind of oversized "Mom jeans" are right on trend. They're perfect for summer and going into fall to pair with oversized sweaters and booties. I think this top goes great with the shorts, can be wrapped around the waist, tied up, or worn open. I wore it with a blue pencil skirt the other day for a meeting in Hollywood.
I'm heading off to Black Rock City this Sunday and will be out of service range for a week. Burning Man is an incredible arts and music festival in the Nevada Desert. I went to Burning Man in 2016 and it was an intense and incredible experience. If Burning Man interests you feel free to check out their website which has a wealth of information, or message me on Instagram and I will answer your questions to the best of my ability. Burning Man provides an important opportunity to disconnect from the internet and from work. If you've read previous posts of mine you know that I am an advocate of mental health and taking breaks!
I'll be heading to NYFW September 5th-10th! So, stay tuned for some more great content coming your way!
Shop This Look (similar):