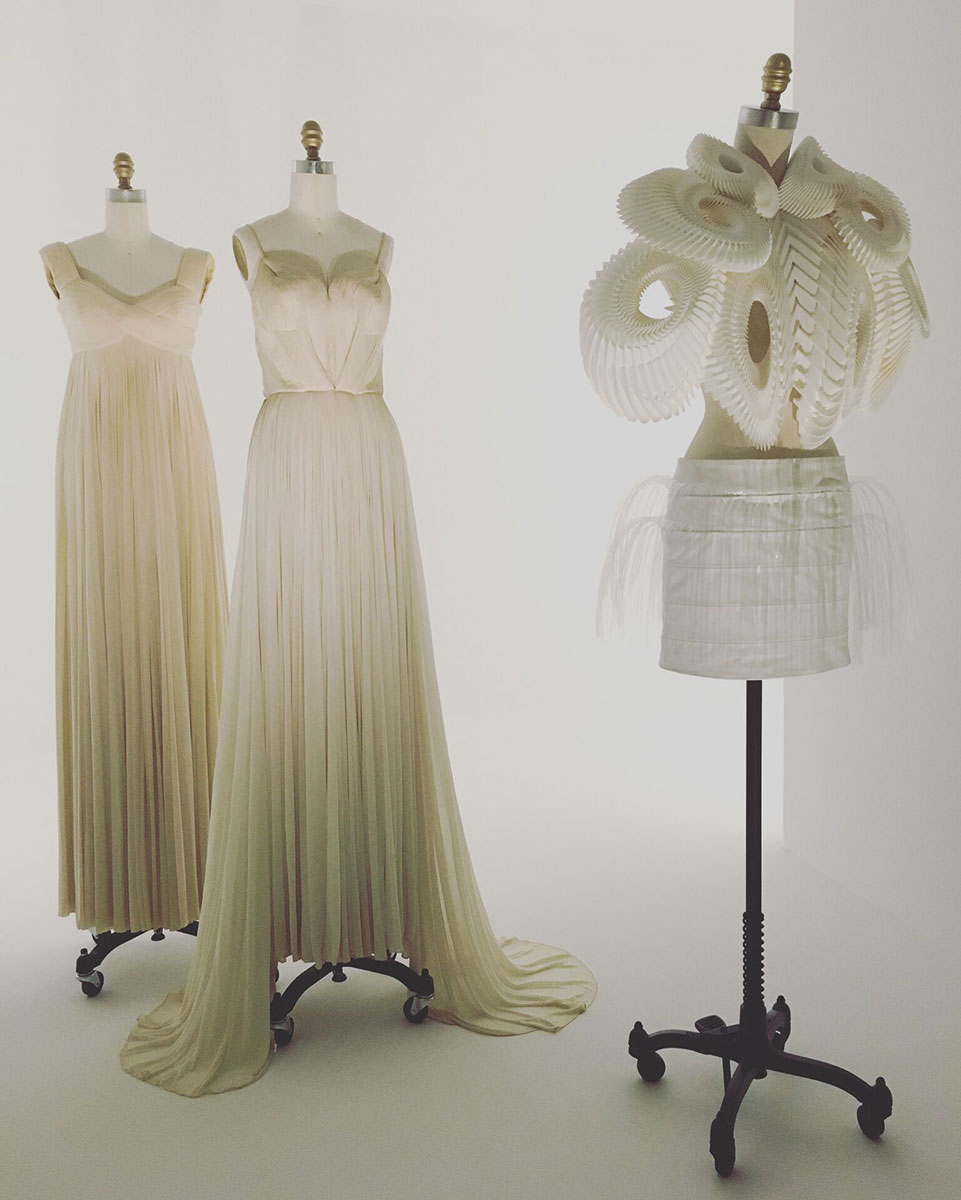 New York, NY
I was in New York last weekend and had the opportunity to go see Manus x Machina at the Metropolitan Museum of Art, a fashion exhibit exploring the relationship between the human hand and the machine, or technology in fashion.
There were incredible pieces there from Iris Van Herpen's 3D printed dresses to Alexander McQueen's feathered cape. Walking through the exhibit slowly I absorbed as much as my senses could gather. The silhouettes, the colors, and the inventiveness of the designs in general were astounding. I've learned about these prolific designers for so long. It was great to see their pieces in person. If you are in NYC and have the opportunity to go, I highly recommend the exhibition.
New York is such an amazing hub for art and culture. I always love visiting. It's unlike any other city in the world where there is a clash, a melting pot, if you will. The first place I usually go when I'm in a new city is the art museum. I think you get a great sense of the city by doing this. It often will provide examples of architecture and of local artists. Going to a museum in a new city gives you a great sense of the place and it's role in historical context.