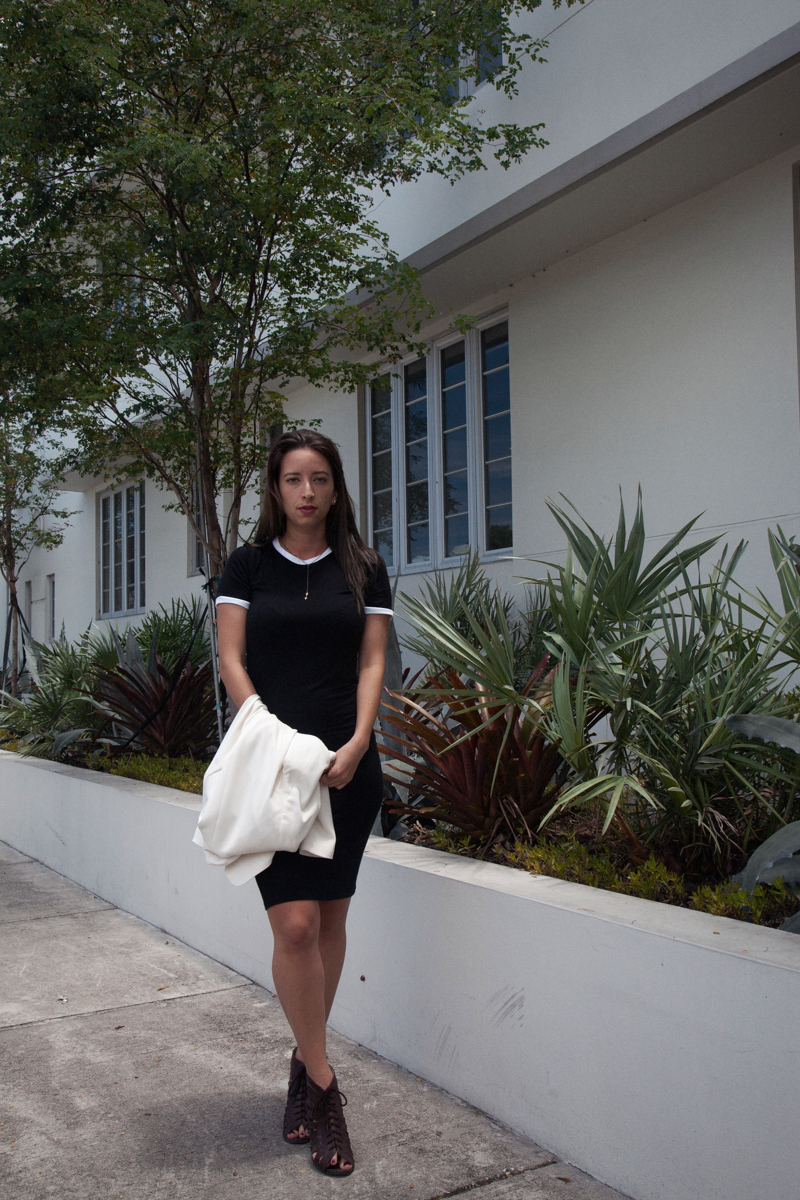 The Perfect Interview Outfit
I wore this outfit to an interview today. That was fun. Sadly, I had to dye my hair back to it's natural color the night before. It's been all colors of the rainbow throughout the past year. Personally, I think that life is too short to not have fun with your hair but not everyone in the "real" world agrees. Since my 25th birthday yesterday, I made a commitment to work on "adulting". I'd love to hear more about what you do. Be sure to comment below if you're open to sharing!
I call this my lucky blazer. Whenever I go into a meeting or an interview wearing this it turns out pretty well. Sometimes it's hard to know what to wear to an interview. So many companies have become quite casual. I think this blazer is professional enough, but doesn't make me look over dressed or intimidating. There are a lot of ways you can wear it. Here I've paired it with a dress and little heels. It could also be worn with pants or a skirt. I've worn this blazer once before in another post. Which look do you like better? What type of outfit do you like to wear to meetings or interviews?
I celebrated my birthday by having Mexican food (my favorite) for dinner on Saturday night and going out with friends. Then on the real date, Monday, spending the day lounging at the beach and having salad, pasta and ice-cream with my roommate. I have to say this has been the best birthday yet. I honestly couldn't have asked for anything more. I feel so loved, and I feel so lucky to have so many truly incredible people in my life! <3 Muchas gracias por todos los deseos para mi cumple!
Shop This Look: