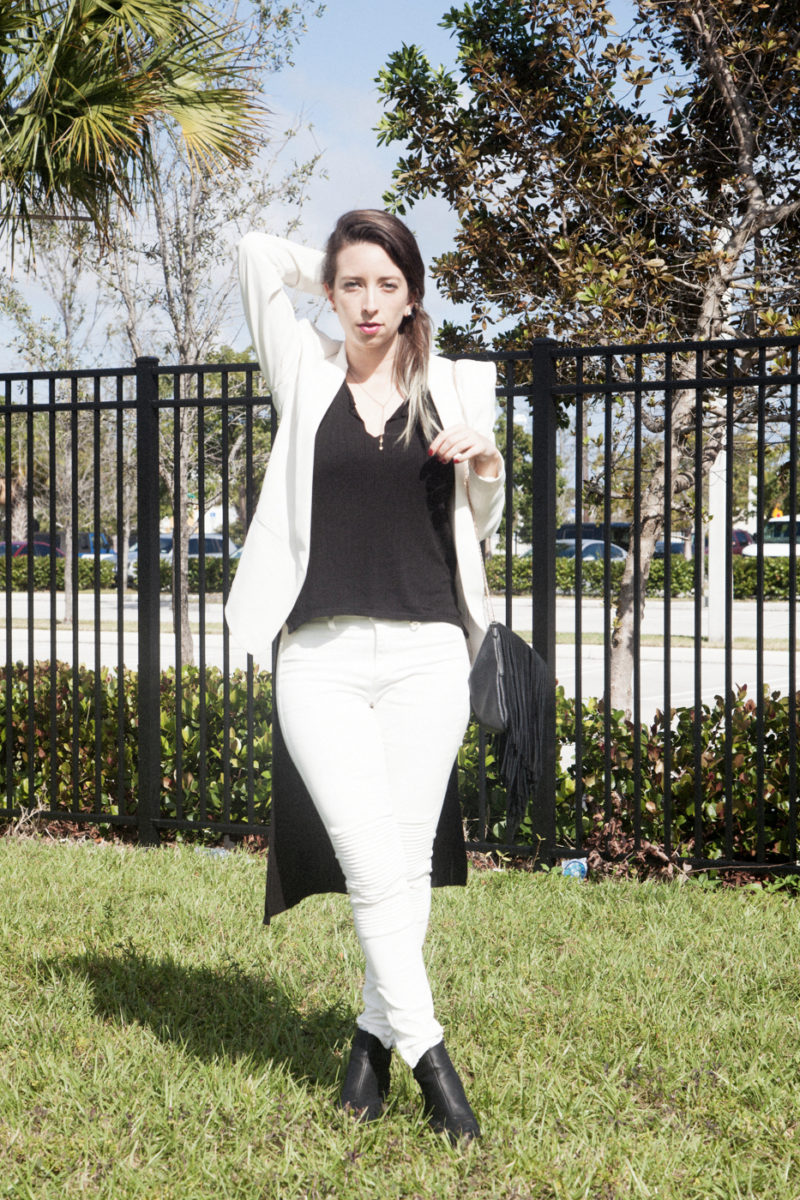 Black and White Blocking
Black and white as an outfit combo is a really great way to go. If you're not sure what to wear these will not lead you astray. It's second to a little black dress (LBD).
I wore this outfit the past Saturday night. A woman at the bar asked for a style consultation… so I thought it was a good one to put on the blog. There's a first for everything. Naturally, I was flattered. Who wouldn't be? I'd love to go through your closet with you!
When I wear this shirt (that I cut from a scoop neck into a V-neck before I went out, because I got bored) I feel a bit like a super hero wearing a cape, though the boots take it back a notch, because heels and I have a love/hate relationship. I once fell down the stairs in them… sober.
These are the first pair of pants that I bought from H&M Conscious and I really love them! If you missed my post about H&M's commitment to sustainability read here. Shoes, purse, and blazer are from H&M, Shirt from Bershka, Arrow necklace from a dear friend. I hope you're having a good week! I'd love to see how you style a black and white look. Comment below with a link of where I can see your outfit!
Shop This Look: