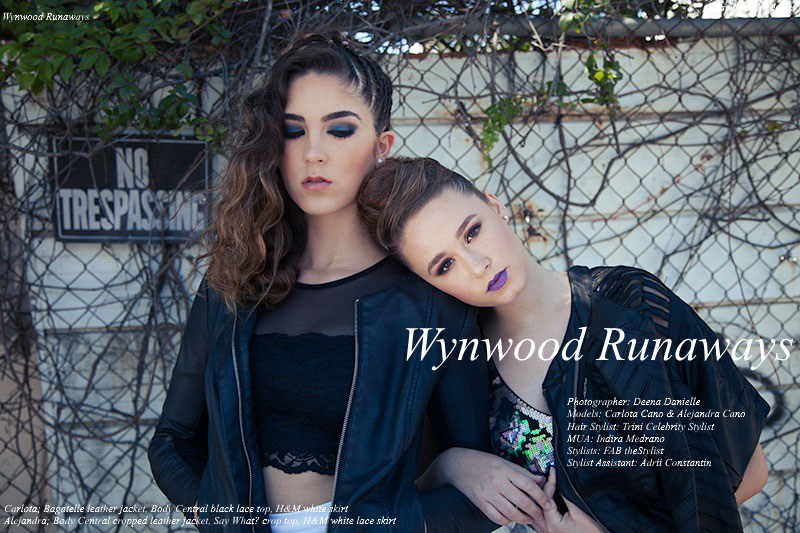 Wynwood Runaways – Flawless Magazine
I'm excited to share that my fashion editorial "Wynwood Runaways" was published in Flawless Magazine.
We shot this editorial in Wynwood of the Miami arts district. It's such a great backdrop for creative sessions. I've photographed here multiple times before. A great aspect about it is that the murals change in December when they are repainted by graffiti artists from around the world during Art Basel. So almost each time you go back you will have a new backdrop to use. They are quite colorful backdrops so that's part of the reason I edited a lot of these photos in black and white. I wanted some texture but nothing to bright or colorful because I wanted these images looking a bit moody.
I've photographed Carlota before, whom is a lovely model. This is the first time that I've photographed her sister Alejandra. They make such a beautiful pair. I can't wait to work with them again. They're both so easy going, and their father lent us his motorcycle for the last shot! What a sweet and creative family!
Thank you to my amazing team who helped to bring the vision to life! They always do an excellent job and I of course couldn't achieve this without them! Carlota Cano, Alejandra Cano, Indira Medrano, Trini Celebrity Stylist, Fab Amoré, & Adrii Constantin. You can see more photos on my portfolio website here: www.deenadanielle.com