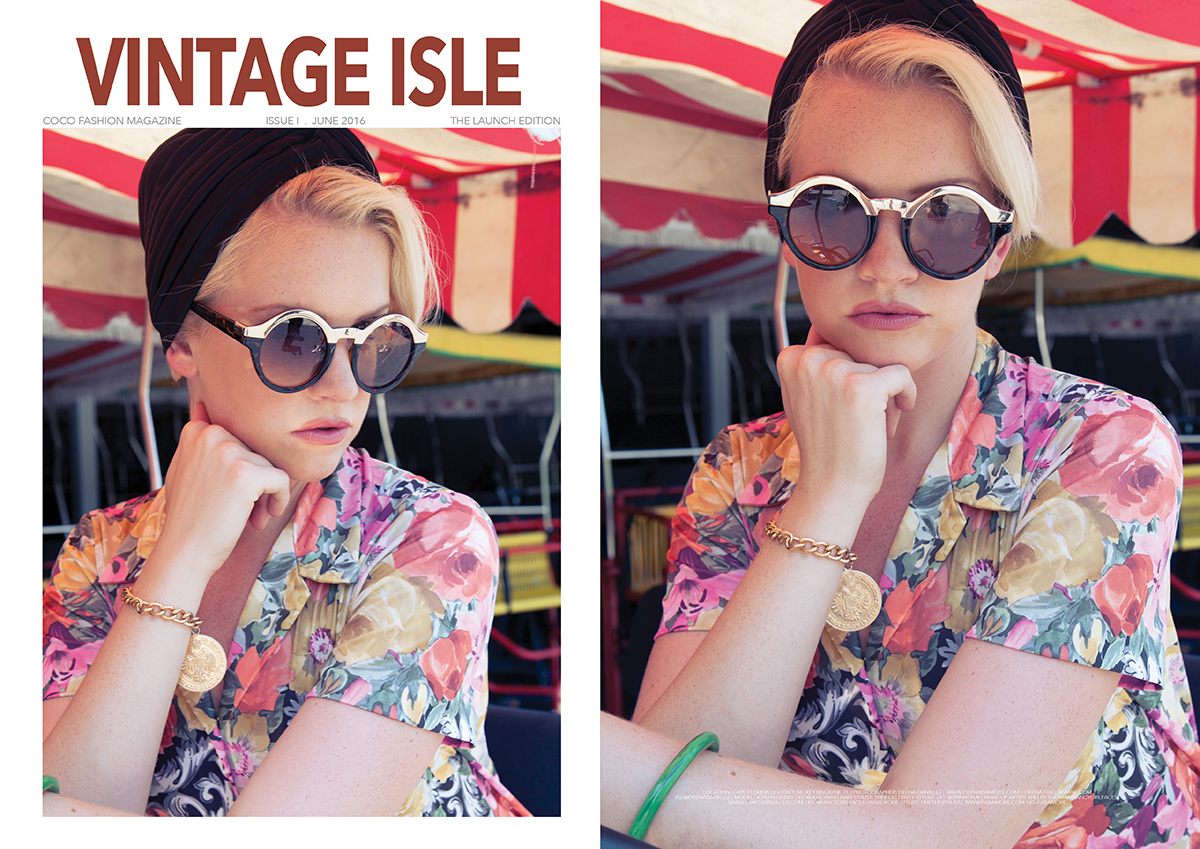 Vintage Isle – Coco Fashion Magazine
I'm happy to share with you that my editorial "Vintage Isle" was published in Coco Fashion Magazine's Launch Edition!  It is available digitally and in print on Mag Cloud http://www.magcloud.com/browse/issue/1120619.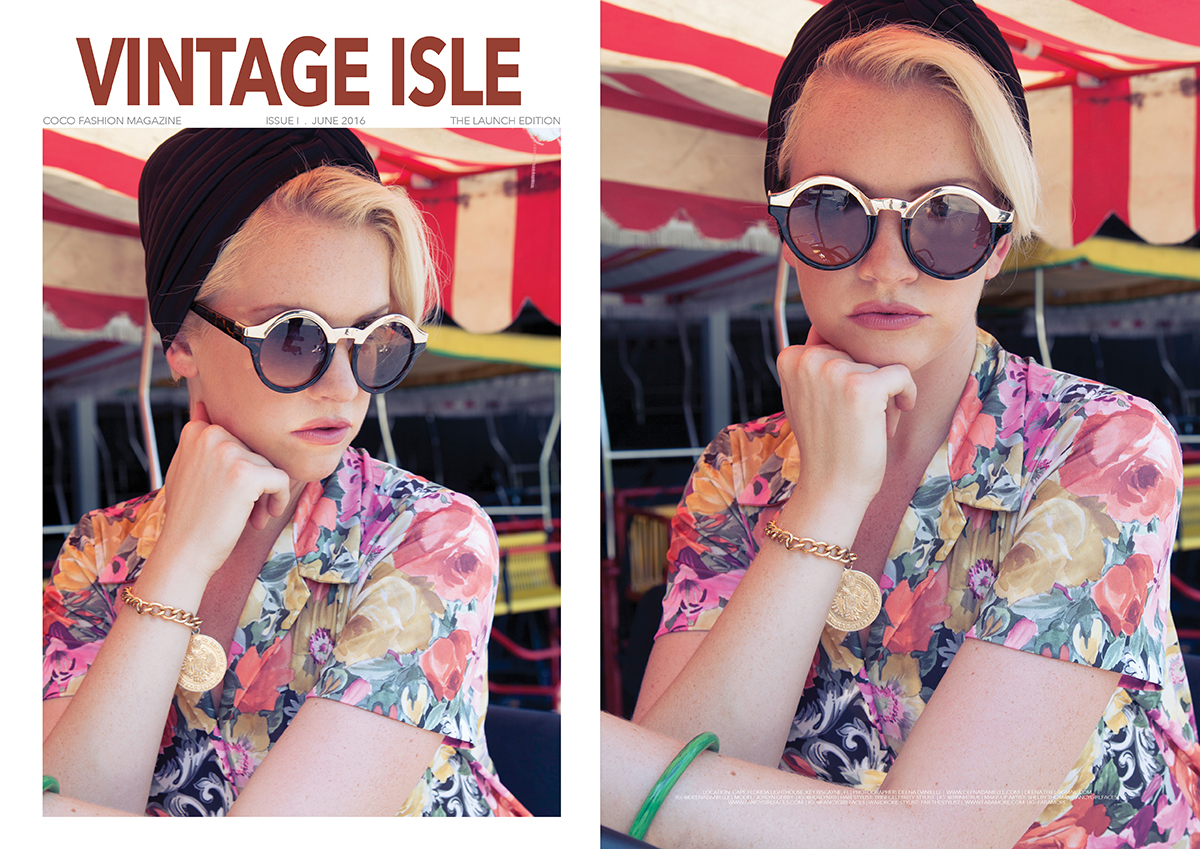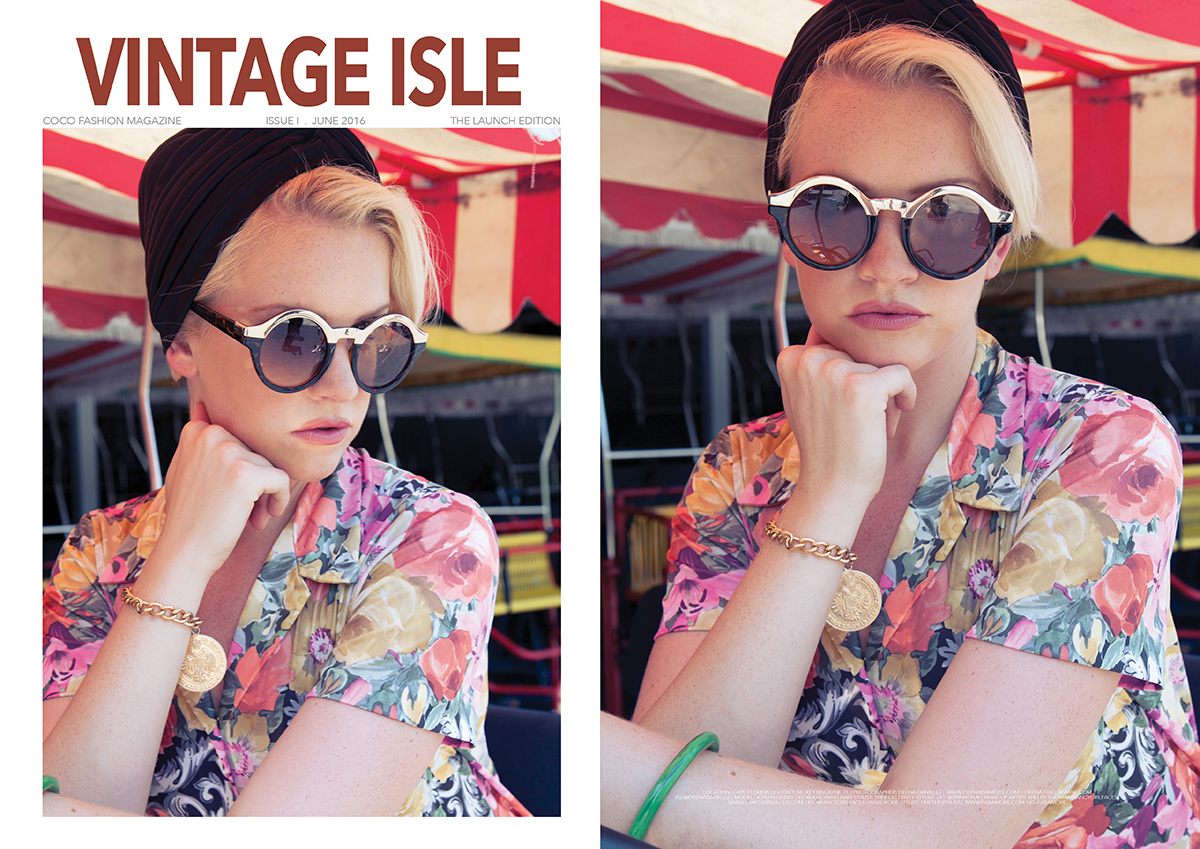 This shoot was done with an entire creative team and photographed at the end of Virgina Key in Miami. There is a lighthouse there which proves to be a great backdrop for fashion shoots. There is also a lovely sandy beach that ends at a rocky jetty. These little rickshaw bicycles are available to rent. The owner was nice enough to allow us to borrow them just for the shoot. I really like how this one turned out. What do you think?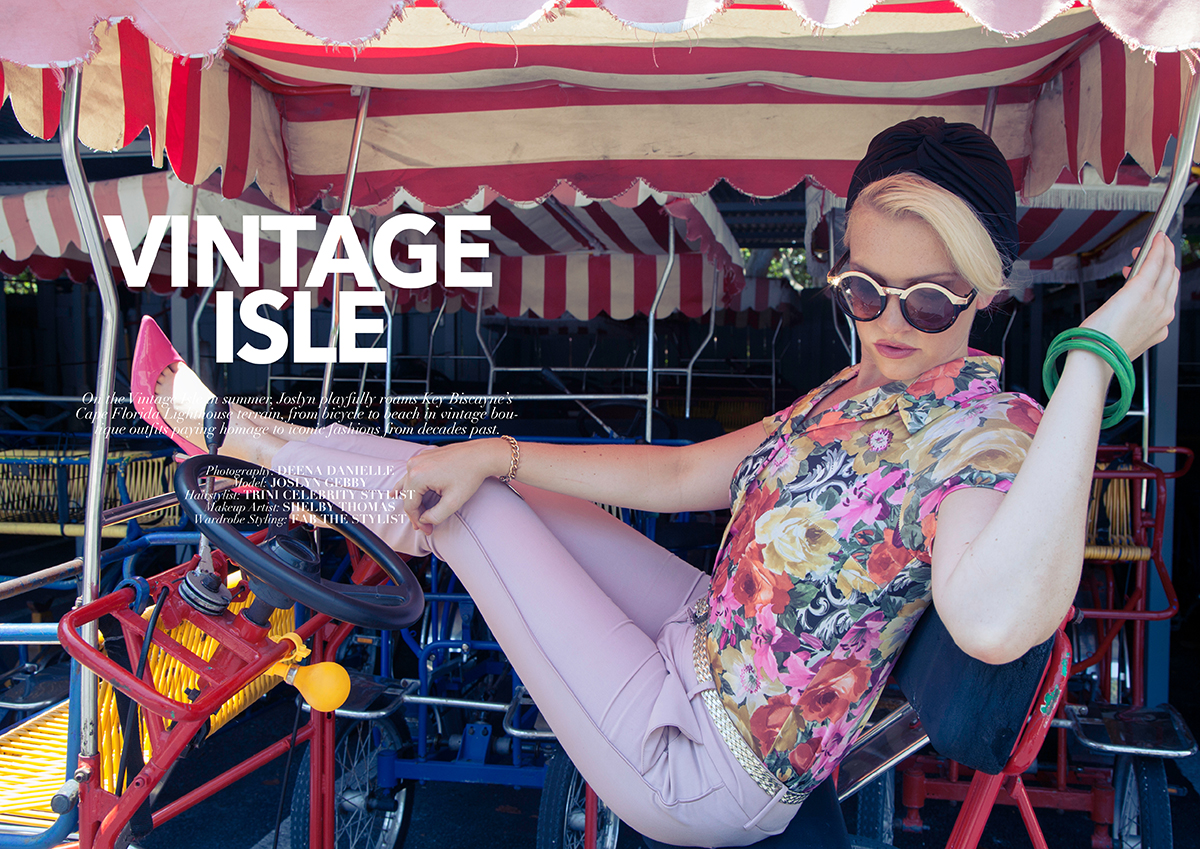 Thank you to my incredible team who created this work with me! I've worked with most members of this team for past shoots as you can see in other posts. They're all so lovely to work with and really help make the vision come to life. There is so much planning involved in these shoots. It's essential to have a team who is just as willing to put in the work and really understands the creative side, who are calm and collected and helpful if/when anything unplanned happens.
Fab found some great vintage pieces to put these looks together. Trini created what look like perfect effortless beach waves, and I couldn't be happier.
Model : Joslyn Gebby, Hairstylist: Trini Celebrity Stylist, MUA: Shelby Thomas, & Wardrobe Stylist: Fab Amoré
See more photos from the shoot on my portfolio page here: www.deenadanielle.com