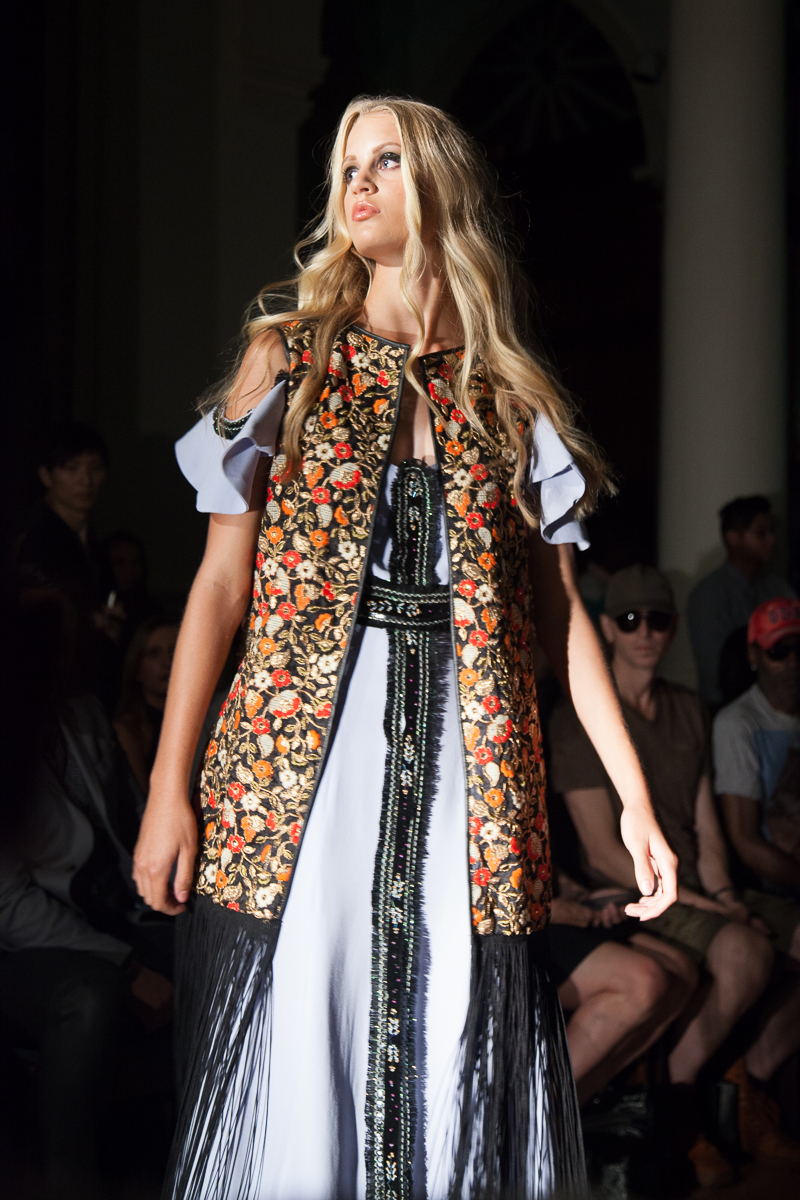 NYFW: Alex Vinash
It was a joy this past week to be in NYC to attend Alex Vinash's fashion show at NYFW. I had the pleasure of meeting him, and designer Johanna Castillo (who I interviewed in February). Read the interview with Castillo here.
His show was in an old church which gave a medieval and mysterious vibe. There were some beautiful spectators dressed to the 9's in the front rows. Everyone was bustling around before the show to get to their seats, and capturing every moment as quickly as they could. The attendees all promptly left afterwards to continue on into the chaos and commotion of NYFW. Paparazzi has a precision in timing and you could hear all the clicks of the shutters as the models strutted down the runway. Vinash's designs are magnificently put together. They showcase feminine qualities such as butterflies, lace details, and sheer fabric. The movement of the pieces as the models walked down the dimly lit runway was reminiscent of a dancer.
Although it's not easy to choose because all of Vinash's designs are so beautiful my favorite piece is in the second to last photo. Comment below which is your favorite piece and where you'd wear it!