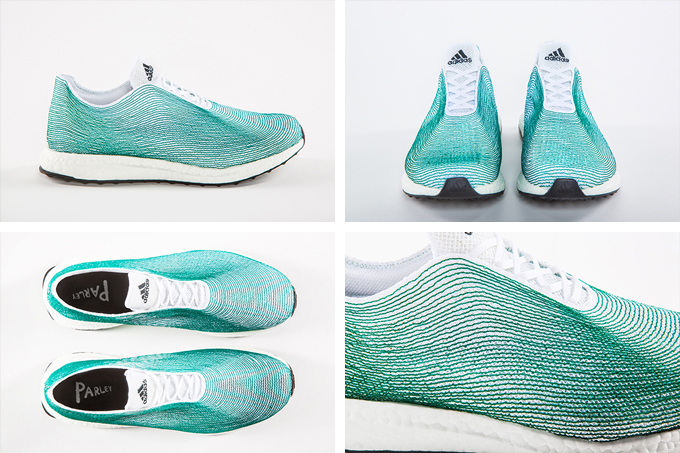 Adidas x Parley : From Sea to Shoe
I am always so incredibly pleased to discover brands and designers taking initiative in creating more sustainable products and practices. Adidas partnered with Parley to create a sneaker that repurposes plastic materials.
"PLASTIC IS A DESIGN FAILURE. WE CAN ONLY END THE PROBLEM WITH A NEW MATERIAL. IN THE MEANTIME WE SAVE MARINE WILDLIFE BY CLEANING UP SHORELINES AND OCEANS AND CUT INTO THE PRODUCTION OF NEW, VIRGIN PLASTIC THROUGH CLOSED-LOOP RECYCLING SYSTEMS." – Parley Mission
"Designed by London-based Alexander Taylor, the shoes are made using Adidas' existing footwear manufacturing processes but the usual synthetic fibres are replaced with yarns made from the recycled Parley Ocean Plastic." – Dezeen Magazine

There are so many ways to incorporate recycling practices into the fashion industry. I look forward to seeing what more inventiveness develops. What designers or brands do you know of that follow sustainable practices? Comment below!