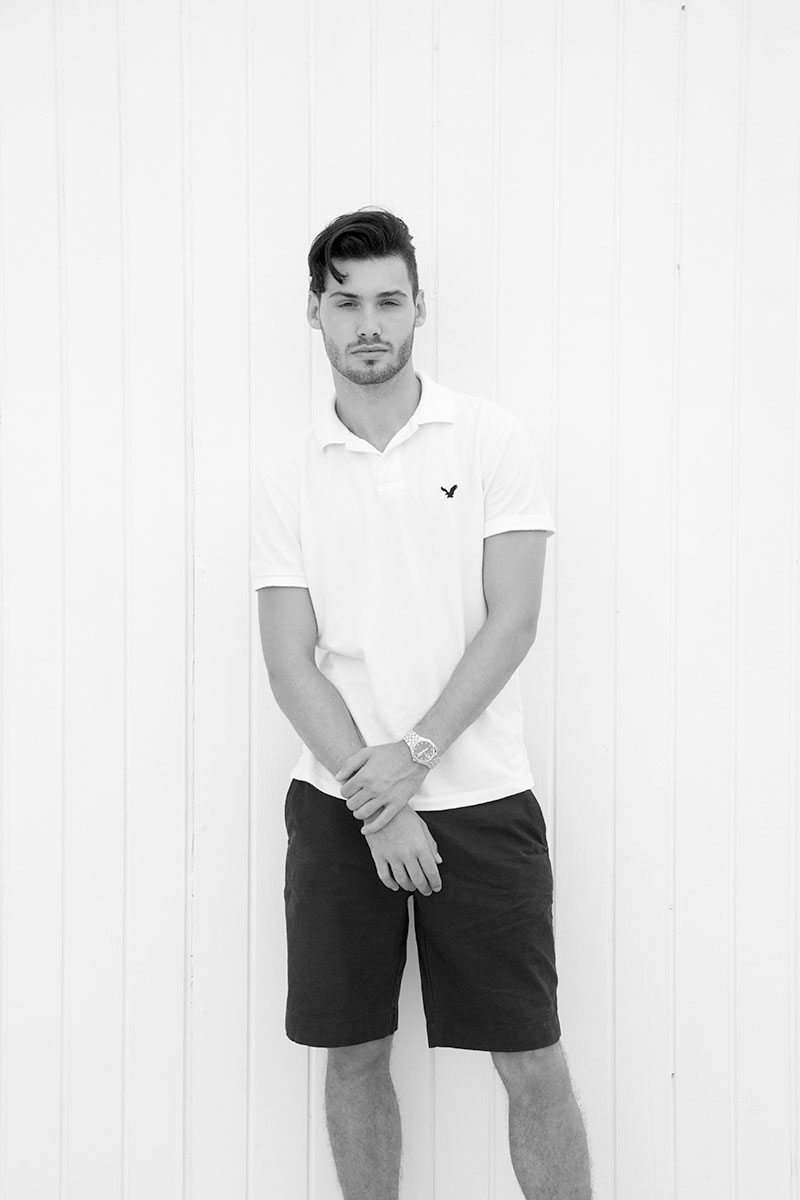 Ian Vonderhaff
I recently had the pleasure of photographing Ian Vonderhaff in Miami. Ian was here in Miami over the summer visiting, and plans to come back for the next. We were both at Sarah Akiba's event for AWOM during Miami Swim Week and connected soon after.
We photographed on Miami Beach in a hotel lobby, and then at the shore. It started to rain while we were mid-shoot (as it often does during Miami summers) so our shoot was cut short a little. However, I really like the portraits that came out of it, and he does as well. I don't know if you could ever go wrong photographing Ian. They are simple, but expressive. I think they're really eloquent in their straight forward approach. I hope in the near future we have the opportunity to collaborate again because he is also a very talented artist. Check out his instagram here: @ianvonderhaff. His body painting is incredibly impressive! My personal favorite is his skull piece.
I would love to photograph Ian Vonderhaff again in studio in some high fashion looks as well. Can you imagine?
I hope you're having a wonderful weekend! If you like these images be sure to check out my photography portfolio website for more of my work.