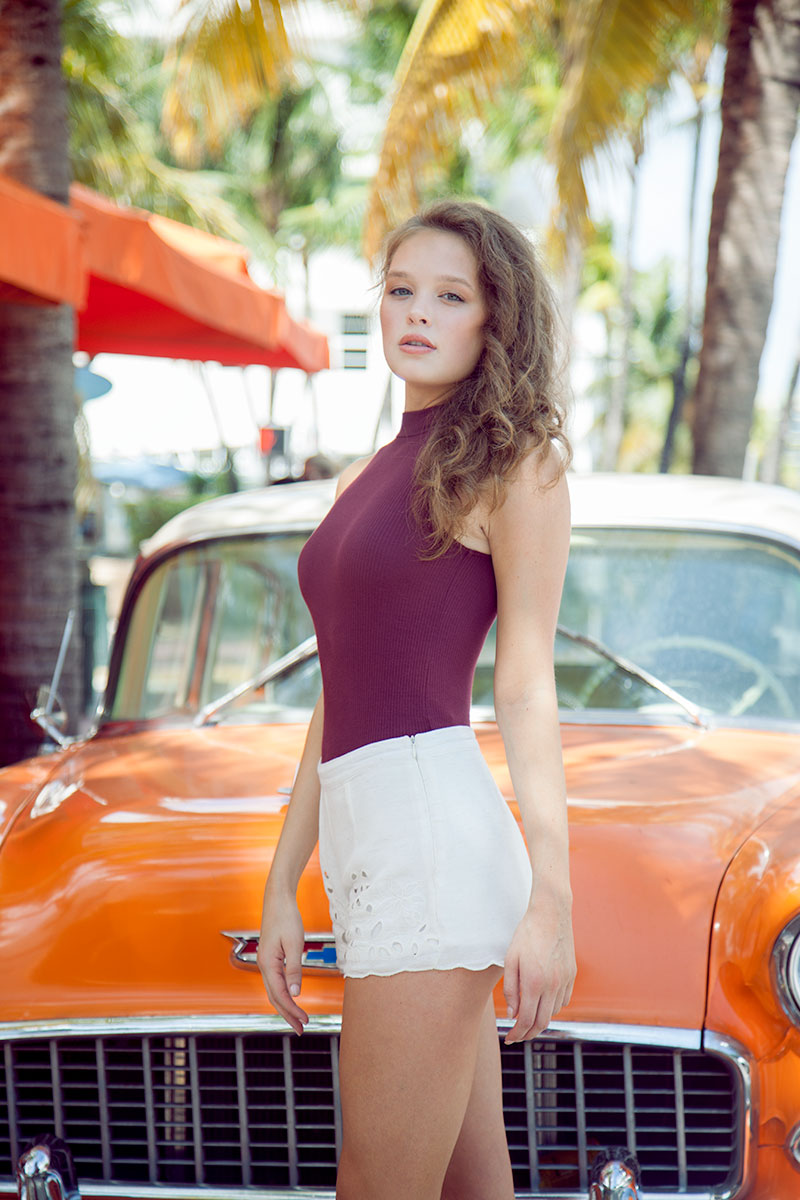 Savannah Schmidt
It was wonderful to work with Elite Models Miami again and photograph Savannah Schmidt at VSP studios and in South Beach. Miami Beach provides some very vibrant backdrops. It's a photographers dream, really. I love the colors in these last images of the car. Do you?
People stop Savannah Schmidt while she's walking in the mall and tell her she looks like Gigi Hadid. I can see the resemblance, can you see it?
If you like this shoot be sure to check out my photography portfolio website. If you're interested in booking a shoot don't hesitate to reach out to me via email through the site.
Apologies for the couple week neglect on the blog. I had a tonsillectomy last week (I don't recommend it, unless you really like jello). It's honestly a really rough experience later in life. If you have the surgery as a child it's not as bad. I'm now back to work, although the full recovery will take a little longer. It's still difficult to eat and drink anything.
Of course I couldn't achieve any of this without my wonderful team! I absolutely love working with these talented professions. Hairstylist: Trini Celebrity Stylist and MUA: Joanne Marchevsky.