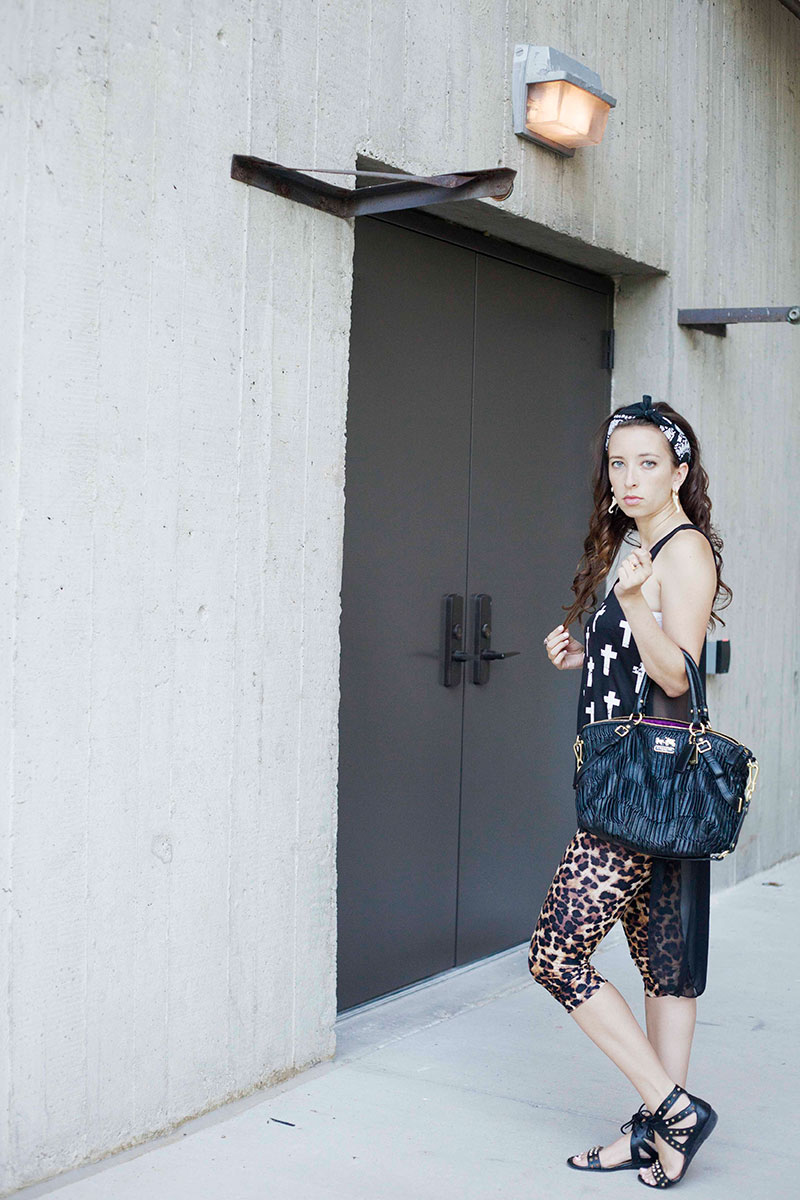 Peering over the edge
This coach purse had been on my wish list for so long. I am so glad for the new addition to my closet. I love how it is royal purple on the inside and the black and gold color go with practically everything! I've been feeling more edgy vibes lately. I've been looking at the instagram feeds of Tunnel Vision Clothing and Sisters of the Black Moon which the inspiration partly came from. This is a good example of how my style changes day to day. It can be glam Wednesday and grunge Thursday. This is part of the reason I love expressing myself through fashion, it's always different, always changing.
I am really digging the pastel colors for nail polish. This light pink is one of my favorites. The knot ring was a gift from my mother. The square ring was made by me. Leopard ring from Forever 21. This coach purse is a new gift. Since Bonnaroo Music Festival in June I have been wearing more bandanas as head bands. The earrings are also from Bonnaroo. They had a coco loco booth there. I bought these the first time I went four (can't believe it's been that long!) years ago! The shoes are mia, and a Coach Purse.
Shop This Look (similar):