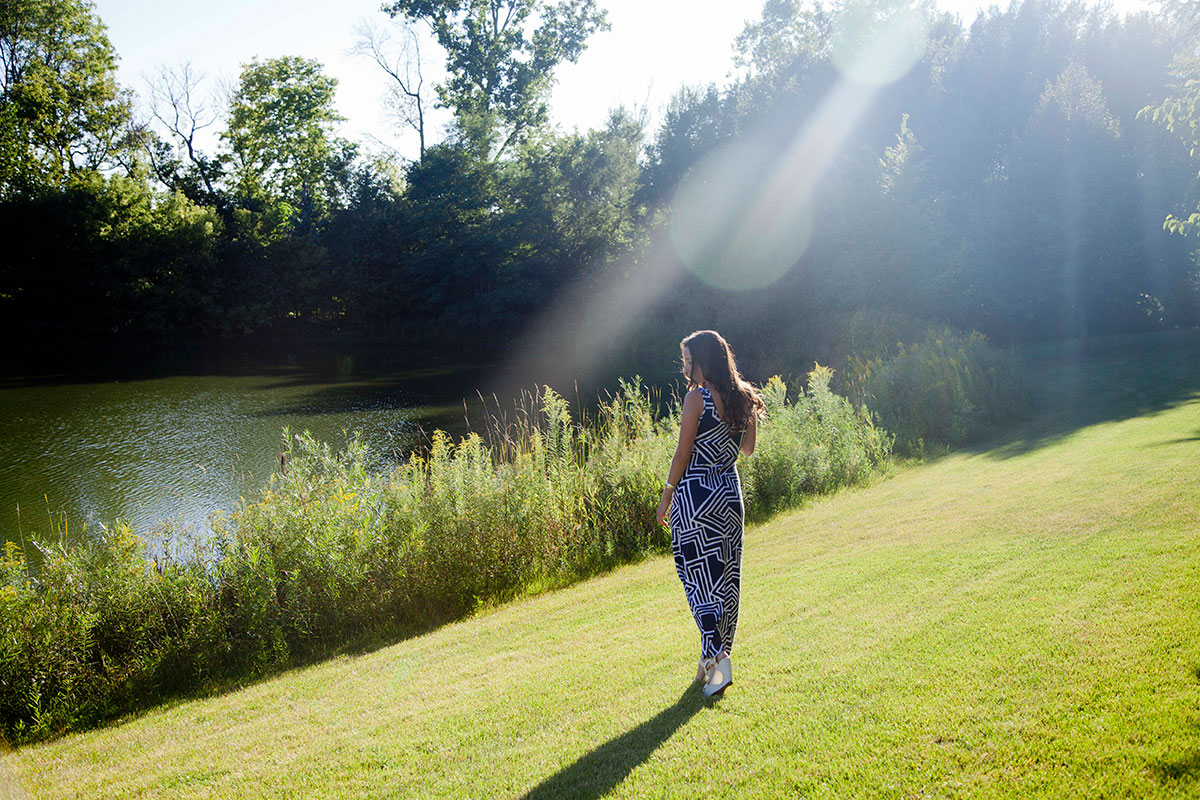 There's a Rift to the Dream World
I've been staying with my Father for a few months after graduating college. I'm preparing to go to Spain and live for a few months so this is a nice place to be during this transition period from Iowa to Spain. I photographed at a pond near his house where the sun was beginning to sink down in the sky. It provided, to me, what looks like a hazy dream world and I love the light. This is the outfit that I wore yesterday to go to brunch with my Father. I got a delicious vegetarian omelette and hash-browns. I love having a chill lazy weekend.
The dress is from Revival in Iowa City and the shoes I picked up at another thrift store for a whopping $3. They have become one of my favorite pairs. This white color goes with just about everything. The cut out in the wedge provides an unexpected shape and I love that uniqueness. Happy Friday! I hope you have a wonderful weekend! Comment below where you are when you feel you're living in a dream … For more style looks be sure to check out my "Style" section of the blog! I'll be sharing more and more.
Shop This Look: