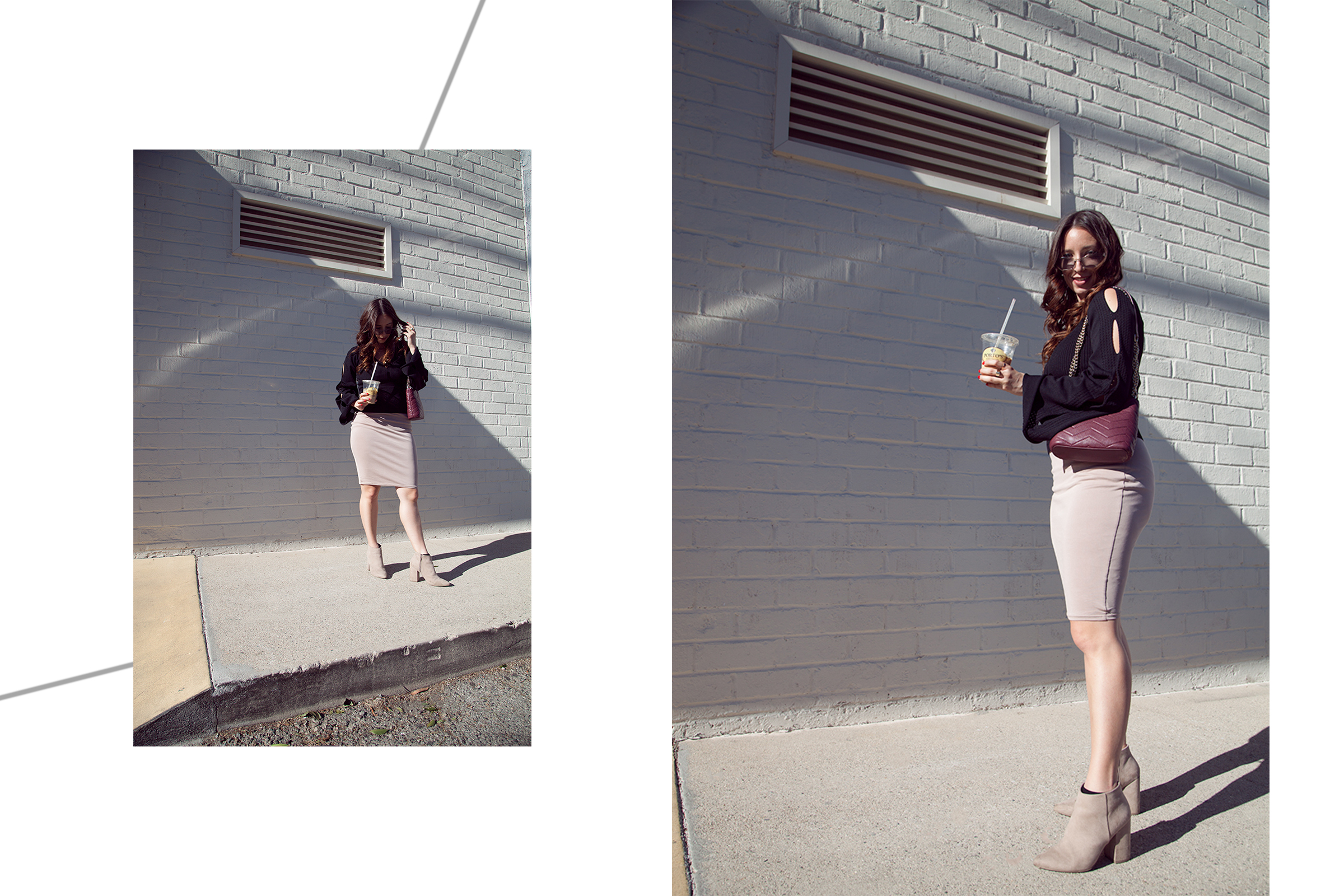 Pumpkins and Porto's for Fall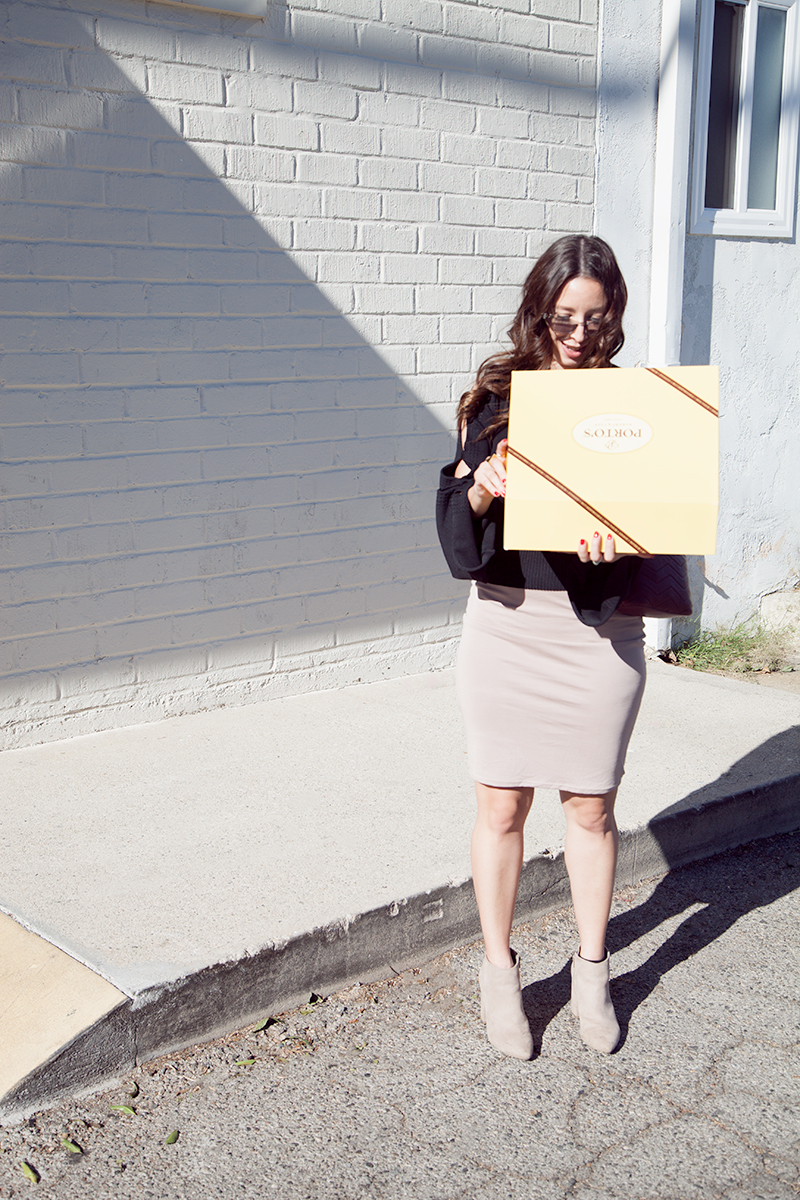 What are your favorite things about Fall? I like pumpkins, carving them, and the flavor. Pumpkin pie is a favorite of mine. I enjoy dressing up for halloween, but cannot do any scary event like haunted houses, or hayrides (although I can pose in front of one, scroll down). I think fall is also my favorite season to dress for. It's fun to style boots, and layer sweaters. I'm wearing a body con dress with a sweater over it from Lab 25 in these pictures.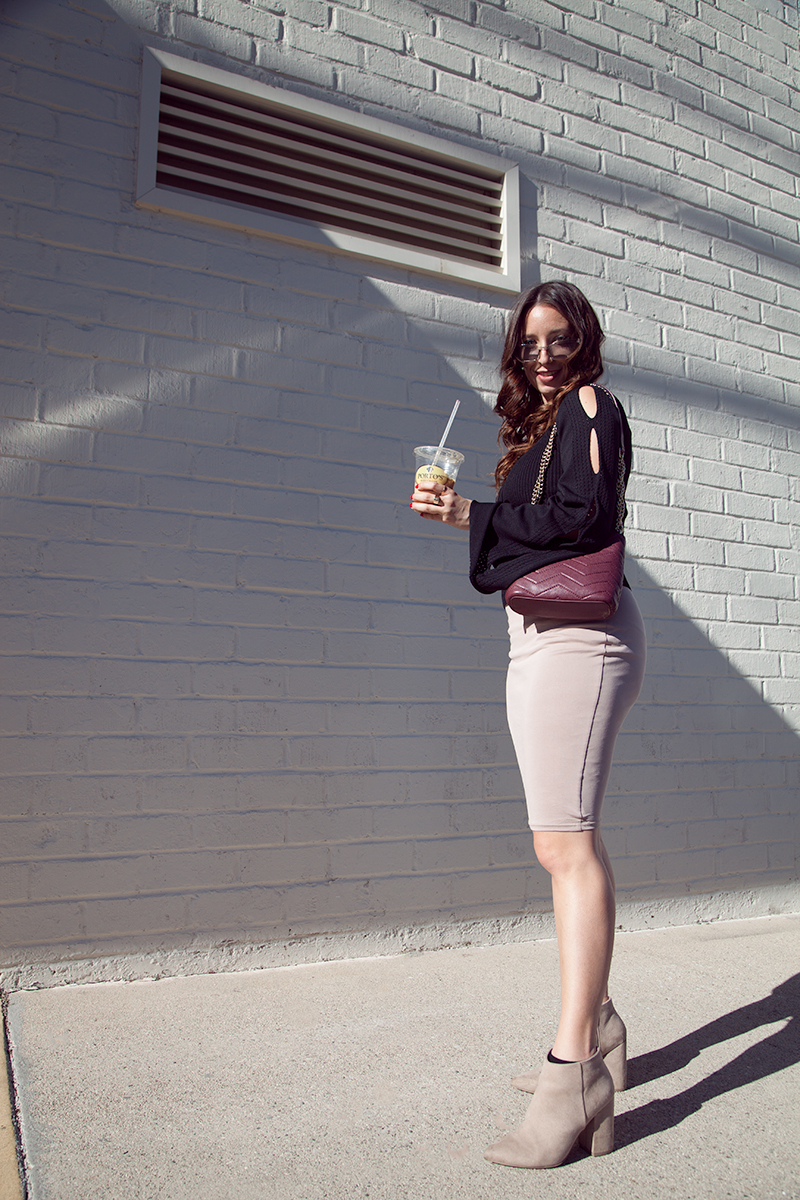 I've never bought from Lab 25 before this but it was a great experience and their packaging is amazing! The details on the sleeves of this sweater are perfection and it fits so nicely too. They have some really beautiful items on their site I might have to go back for more.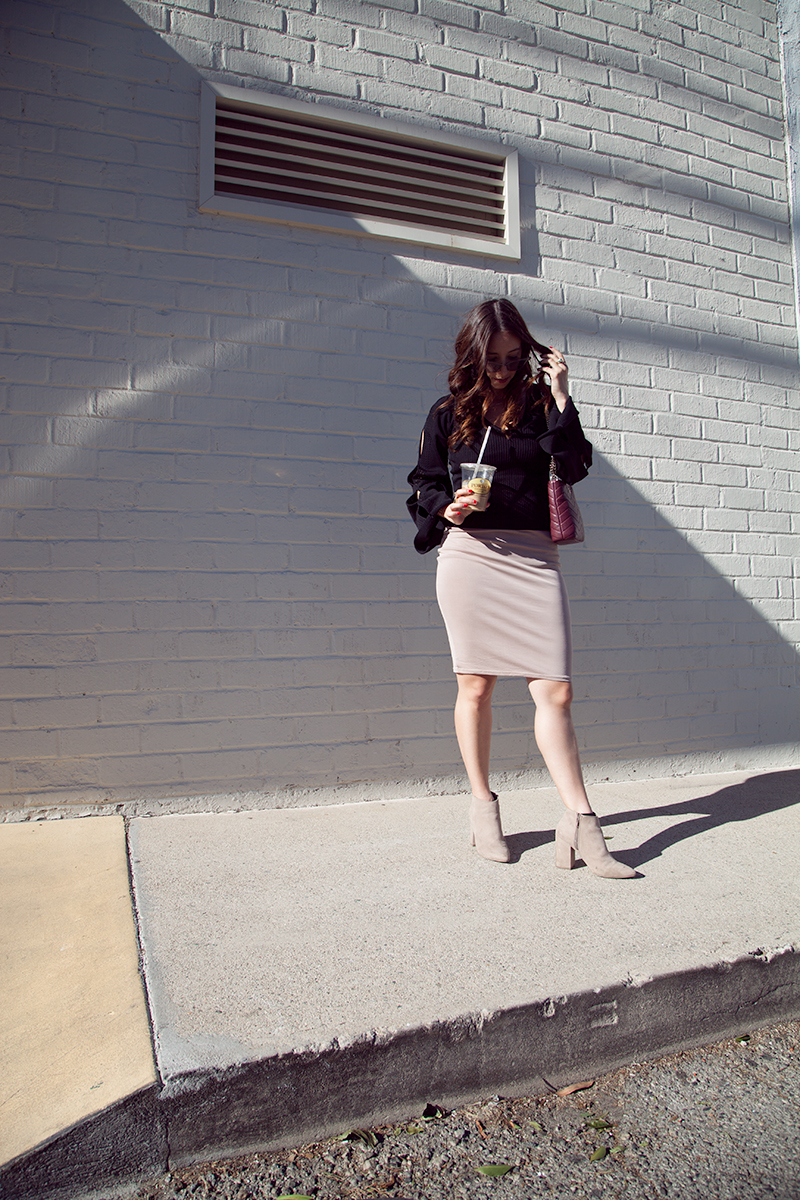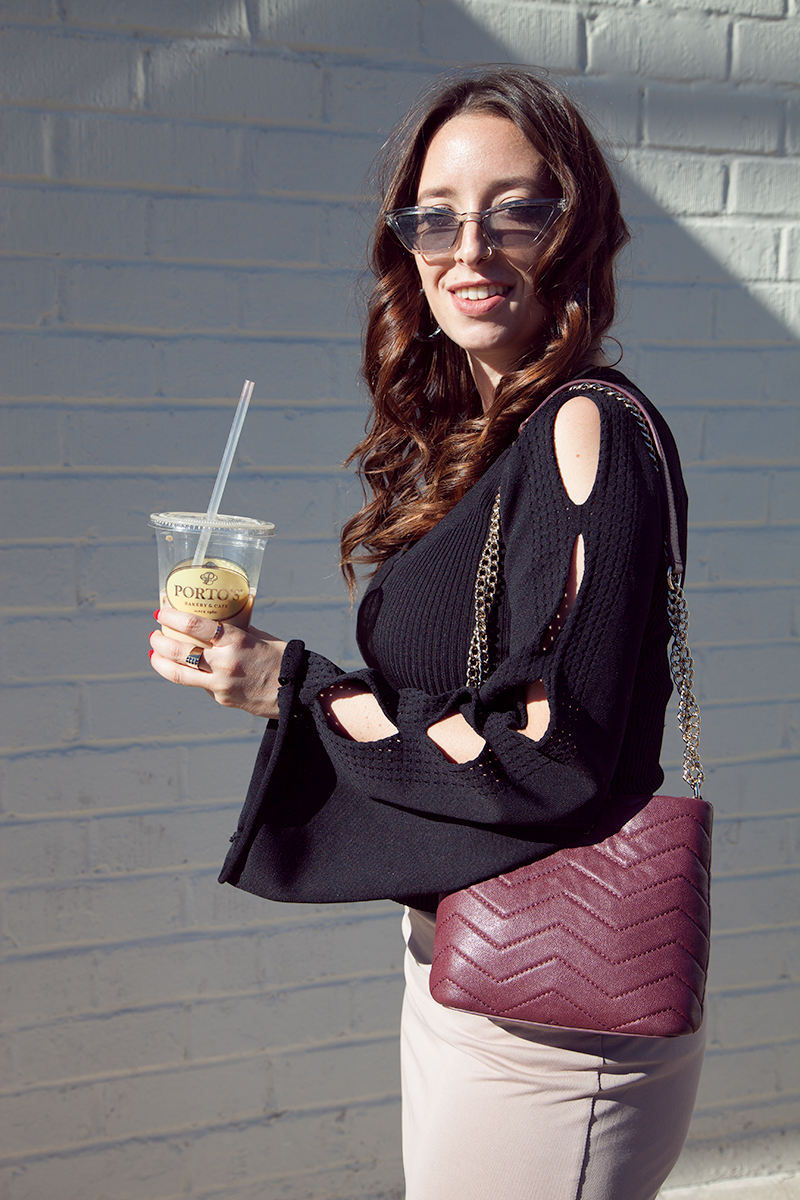 On Monday we went to a pumpkin patch in Toluca Lakes, and then to Porto's Bakery and Cafe nearby in Burbank. Have you ever been to Porto's? It's heavenly. They have all the desserts you could dream of and more. Name it, they have it, carrot cake, chocolate eclairs, chocolate croissants, cheesecake of all flavors, mango-passion fruit choco tart, fruit tart, pumpkin cupcakes, apple turnovers, apple empañadas, mango turnovers, mango empañadas, and the cafe con leche is delicious too!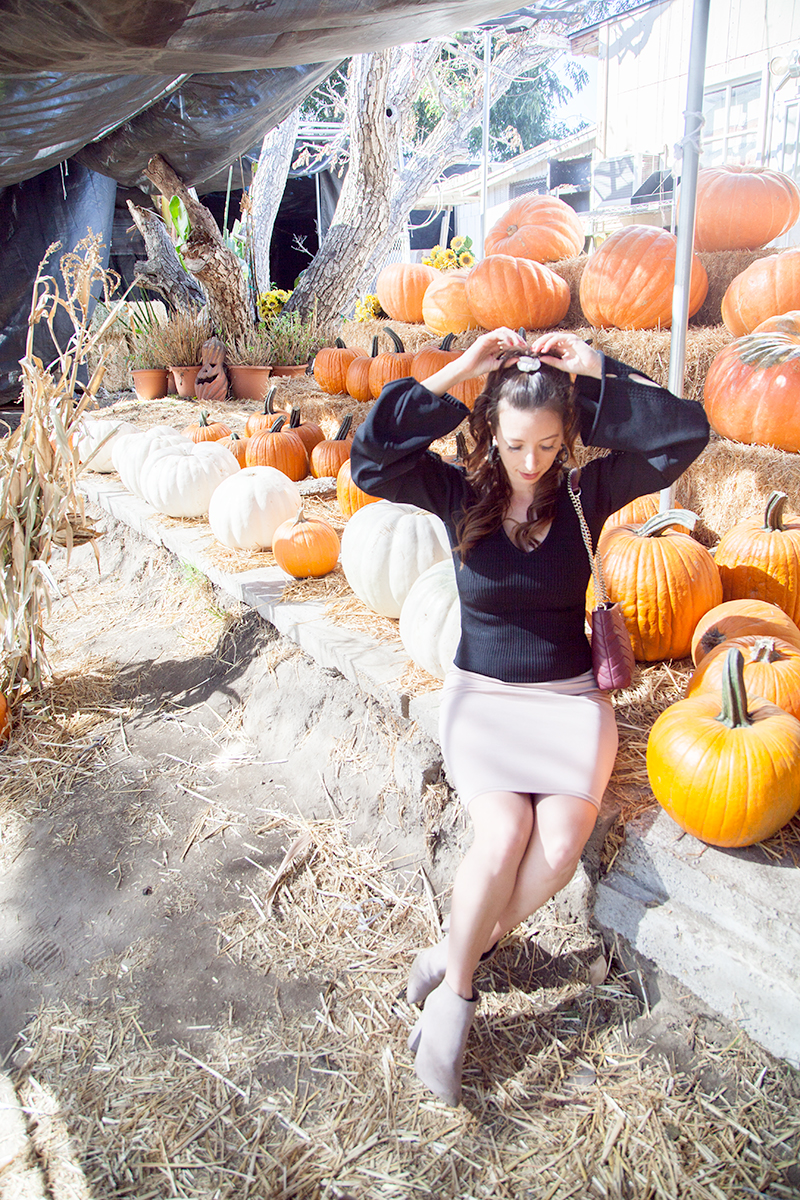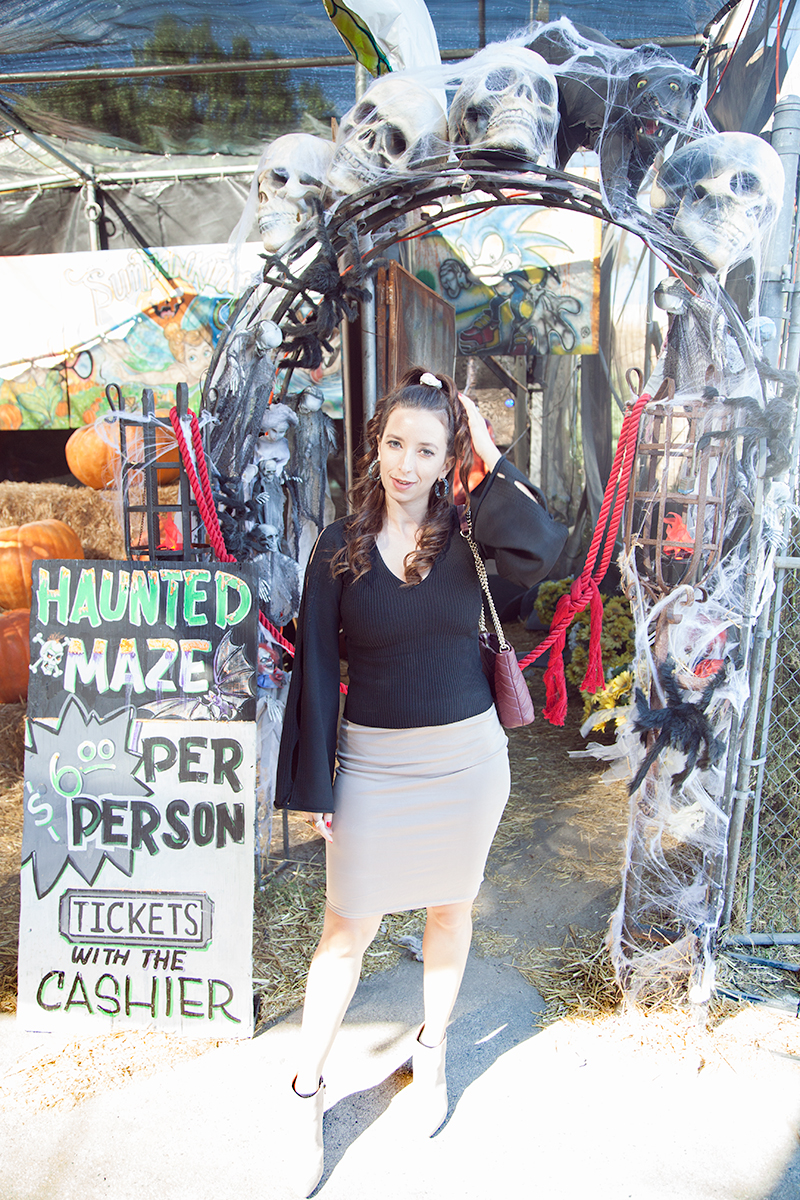 What more could you want? They have a couple of locations in Los Angeles so if you're in the city I'm sure you can find one somewhat near, and if not, it's totally worth the trek. Fall is in full swing now and I'd love to know you're favorite look of mine from summer. You can vote on my Instagram post in the comments!
Shop This Look: